Twas the night before Halloween, and all through the park, people were stirring even though it was dark...

A festival of pumpkins on Mainstreet was found, it seemed a tough sell with few people around.
Down Mainstreet the Disneyland band made it's way
To the retreat of the flags at the end of the day...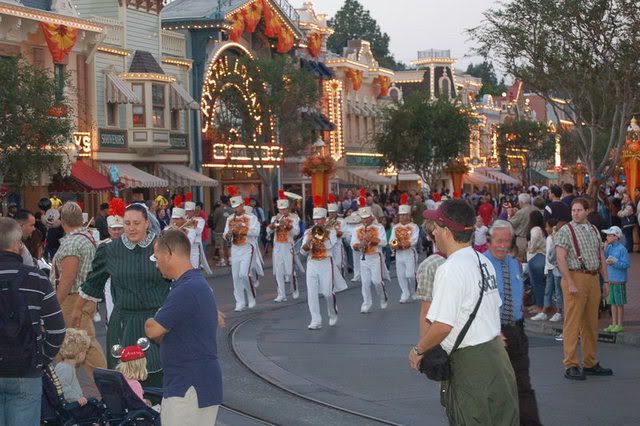 Our hearts swelled with pride as the colors receded
When the soldiers stepped forward, more kleenex was needed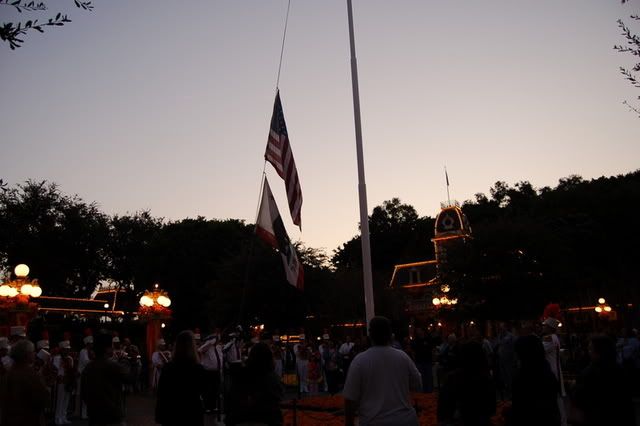 We all stood as one as the band played it's strains,
We think of our troops as the eventide wanes
One last quick glance, before he disappears,
If Pressler comes back, you won't see him for years...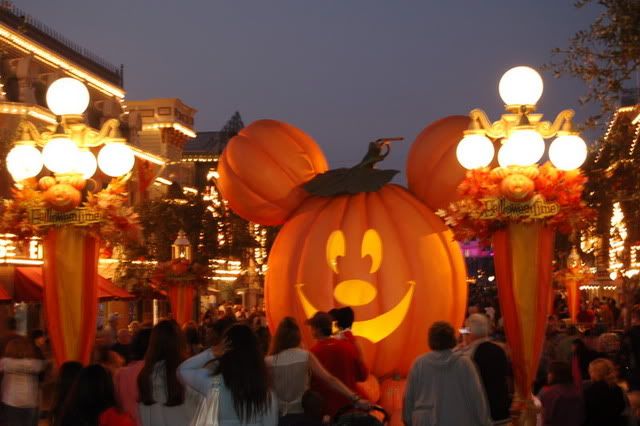 The park during autumn is something to see,
Sitting on Mainstreet is where you'll find me
So I thought I'd exclaim ere I leave you in fright,
To all you in Micechat: Happy Halloween night!