A return to the normal trip to Disneyland. Sort of. Hearing that last night was going to be the last Rmember FIreworks performance Dustysage and I headed over there last night to catch the show. Here are some shots.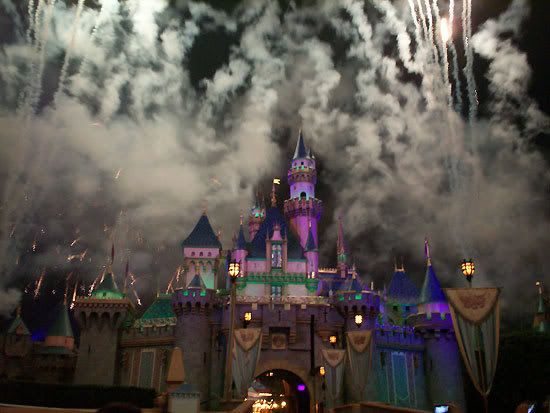 Our Group who watched the show: Jimmy, Capt.Pheobus, Fishbulb,
Dan, Helen, NeverGrowup, Gaye, Sadako, Dustysage and Pat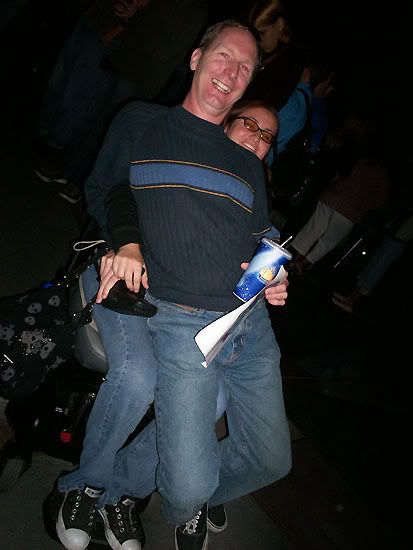 Dan goes for a spin on Crazylegs lap
And now today's visit...
This was certainly a welcome return home to my home park. Dustysage and I had plans to meet my sister Venessa and her husband Chuck for breakfast before the noon meet.

We went to Millie's across from the original Main entrance and after getting totally stuffed we walked across the street to the park. It was really weird coming n this way as we were always used to parking in the structure. I DID keep my eye open for escalators.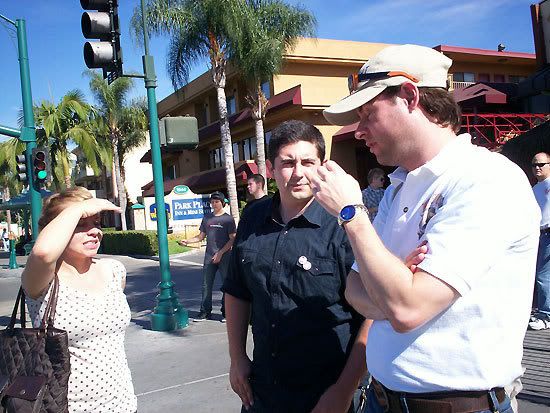 At the gates so early
We got into the park about 11:00am. I KNOW! SO EARLY for us.

New floral arangement out front. NICE!



Chuck, Venessa and Dusty in Town Square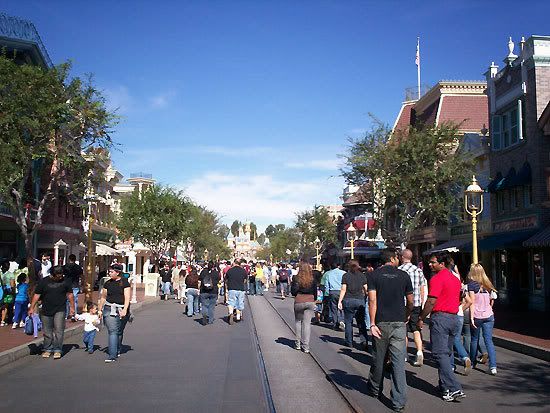 Back home



Adventuerland and it's crowded self
We wanted to hit afew rides before the meet and so we cruised through Adventureland to get a Fast Pass for Indy on our way to Haunted Mansion Holiday.


What were these all about?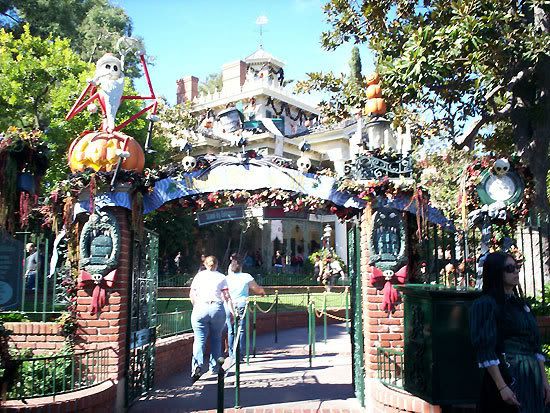 HMH!



Oogie Topiary



Venessa leads the crew with attitude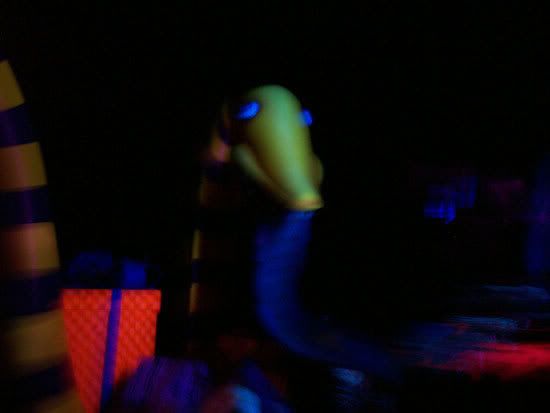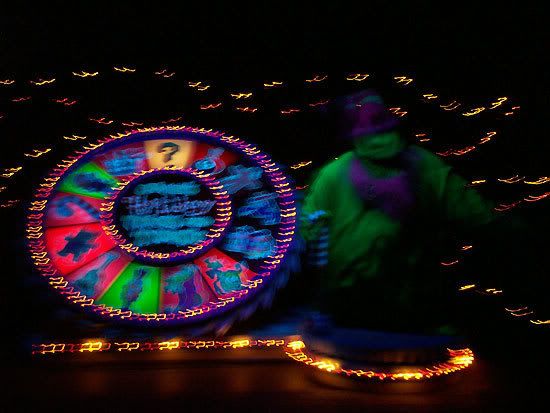 Haunted Mansion Holiday was great but it was now time to head over to the hub for the noon meet.

On our way we ran into Mamabot's husband Nathan and their daughter

Dusty and Nathan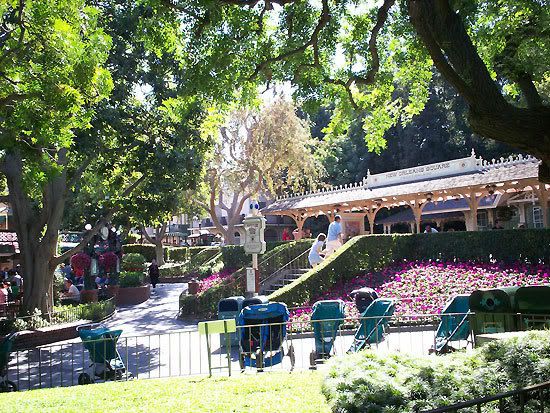 New Orleans Train Station
We were ten minutes early and already people there!

Dusty and AL
It was a huge meet. There were many new people there.

DisneyDan24 and Dustysage hang at the hub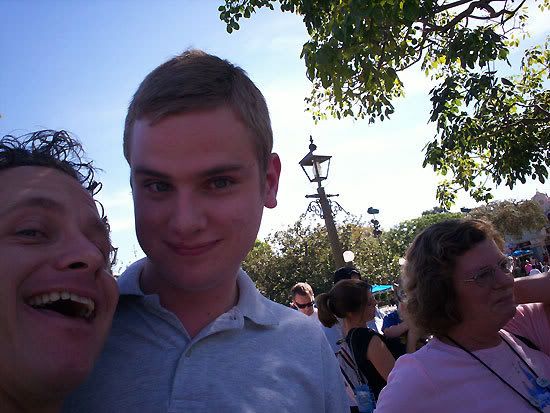 MonorailMan and Fishbulb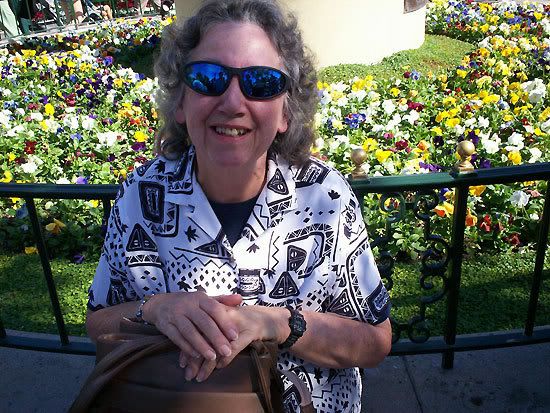 MonorailMom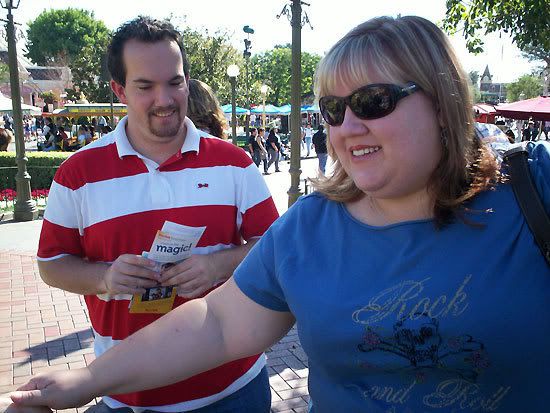 SocalJoeyB and IndianaJen



VillainsFan



The return of SAM



Brian and Olympicnut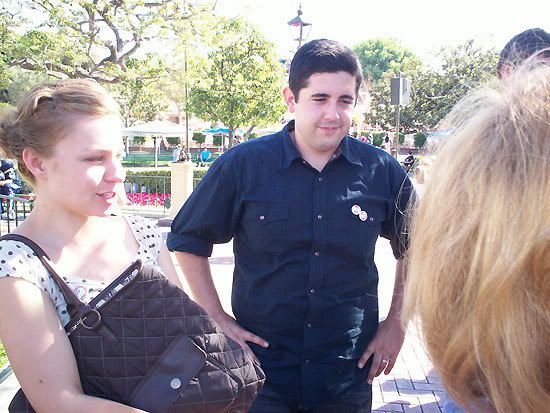 Venessa and Chuck chat up the group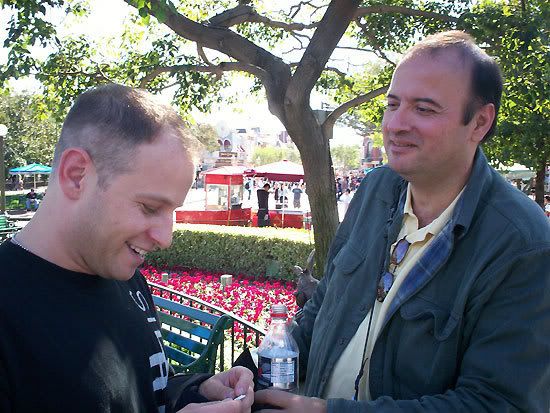 Chernabog and Al



DisneylandRedHead and her family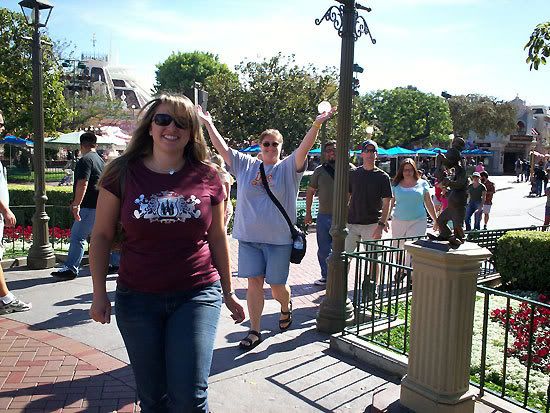 The sexy ones showed up!



JustJohn and Sabrina



Hector



Scarlion showed up!



Crazylegs says Hi to SAM



Cordybdl scratches Fishy's back



A clue for you
We hung out for a while but everyone else was ready to eat lunch and we were still full from our breakfast over at Millie's. Venessa, Chuck, Dusty and I said goodbye to the group and we went back to Adventureland to use our passes for Indy.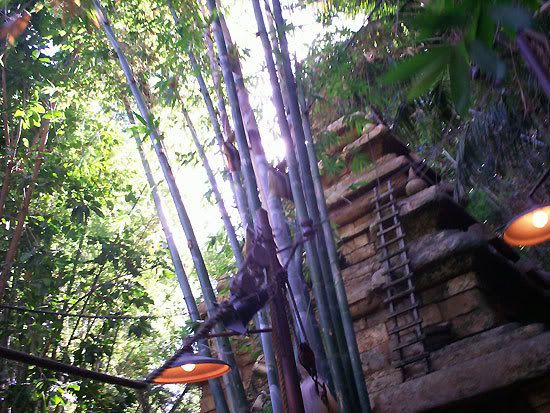 It was really strange but the line which was once 40 minutes when we got our passes was now 20 minutes long, and didn't even seem that long. Still we used our passes and took a ride in the transport through the temple.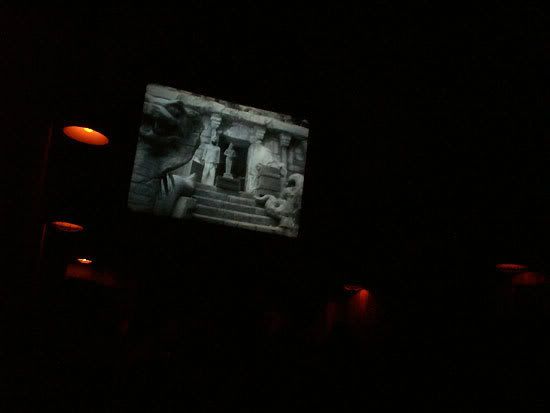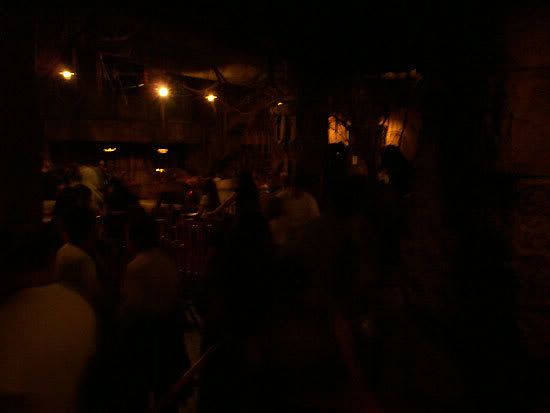 After our ride we then decided to call it a short day and leave.

Venessa, Chuck and Fishbulb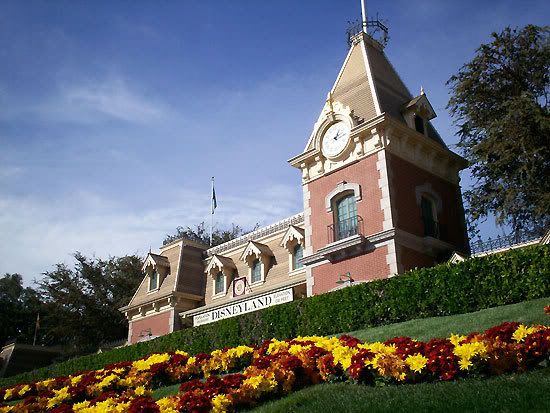 It was a short day, but an enjoyable one. It seemed less busy than usual and we were able to ride two E-Tickets in an hours time. Hey I'm not complaining just sayin'.

THE END!