Well, it was a big day Saturday for the Team PEZ reunion!
We went to DCA for the day with my AP and her Costco pass (not a parkhopper). So, one of our missions was to find a Dream FastPass for her since it would allow her to get into both parks. We must have seen a hundred or more of those FastPasses around other people's necks but no one giving them away.
At any rate, the day started out great. Just starting to load up the Timon lot: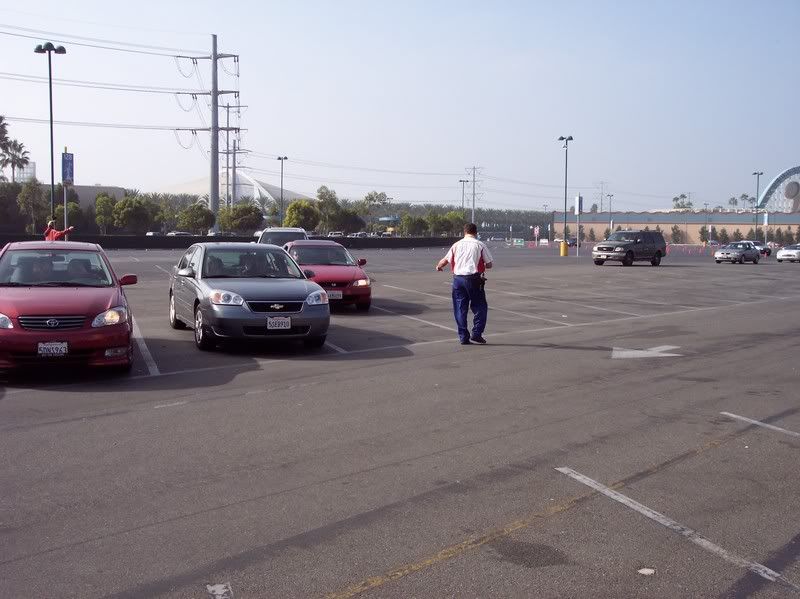 Excellent parking space:
California sign made up Christmassy. Give me a C!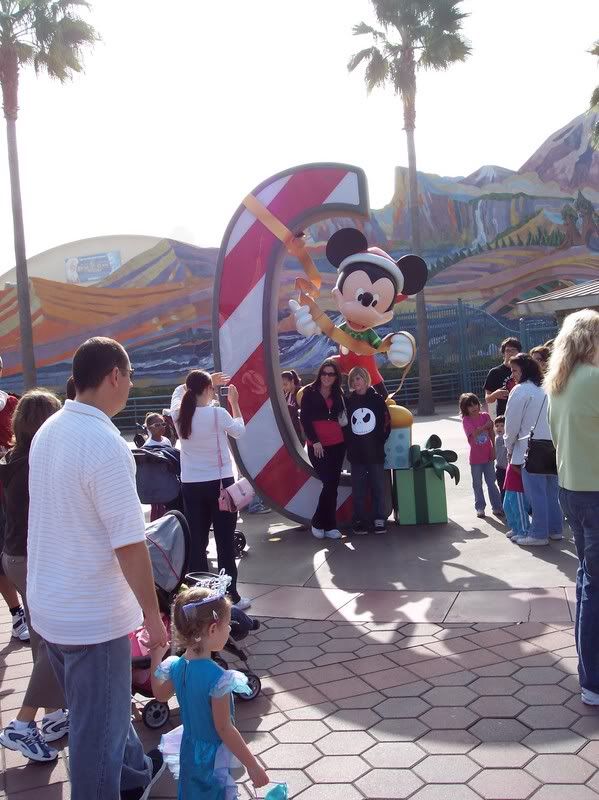 Give me an A!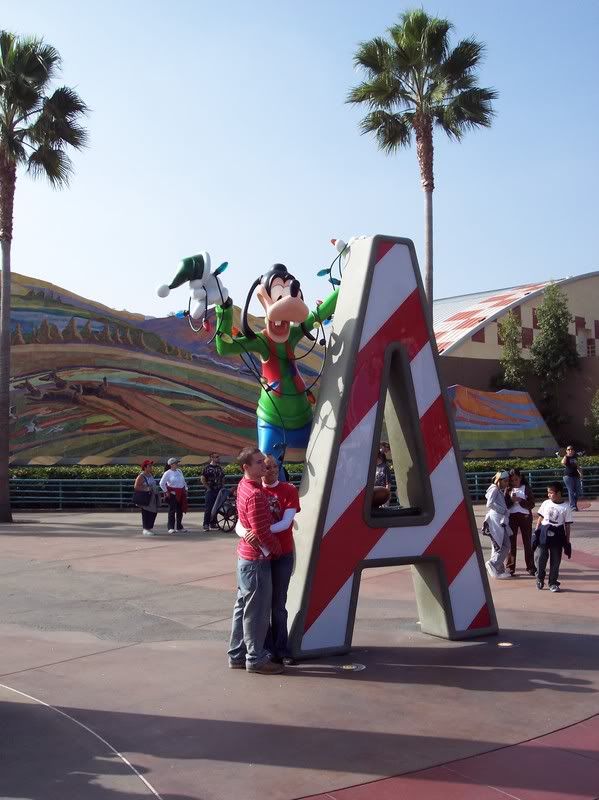 OK, that's enough of that.
Upon entering, we were approached by a very hospitable Cast Member with small, colorful paper bags.
She asked if I would be amenable to participating in a Guest Research project involving taking pictures at DCA and being interviewed afterward. They had a little digital camera and I would take photos of things that were good (and not-so) and talk about them. Would I!?! Oh yeah, and they pay me for my trouble. :thumbup:
So, after setting up the particulars, off we went.
And then it's time for pictures! Here is the swag bag and instructions: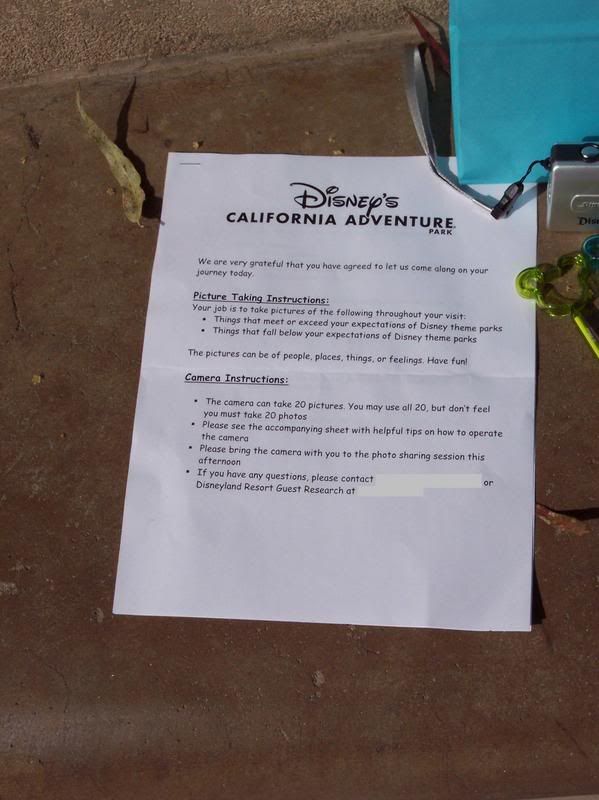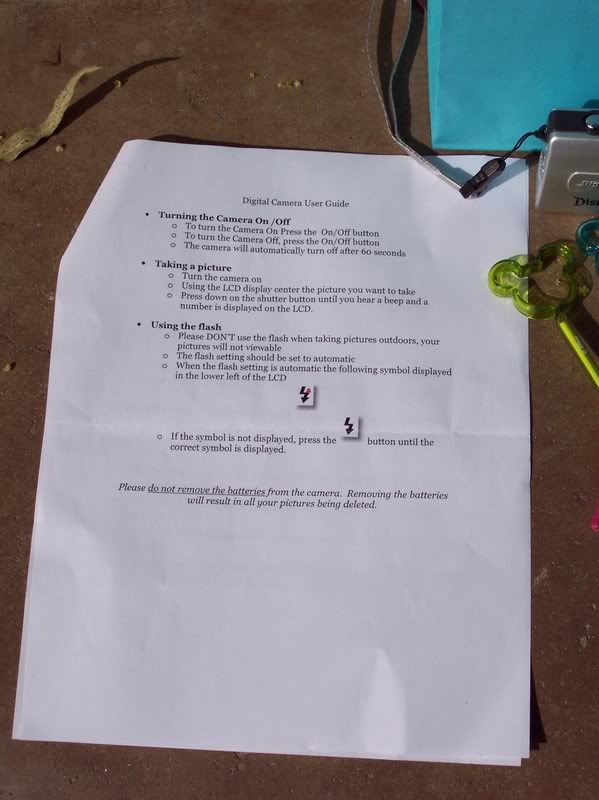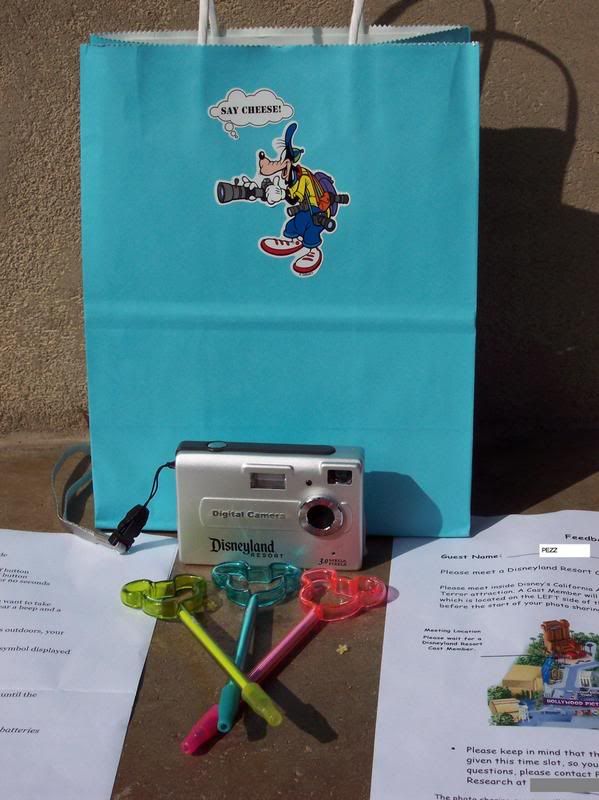 Realizing she's related: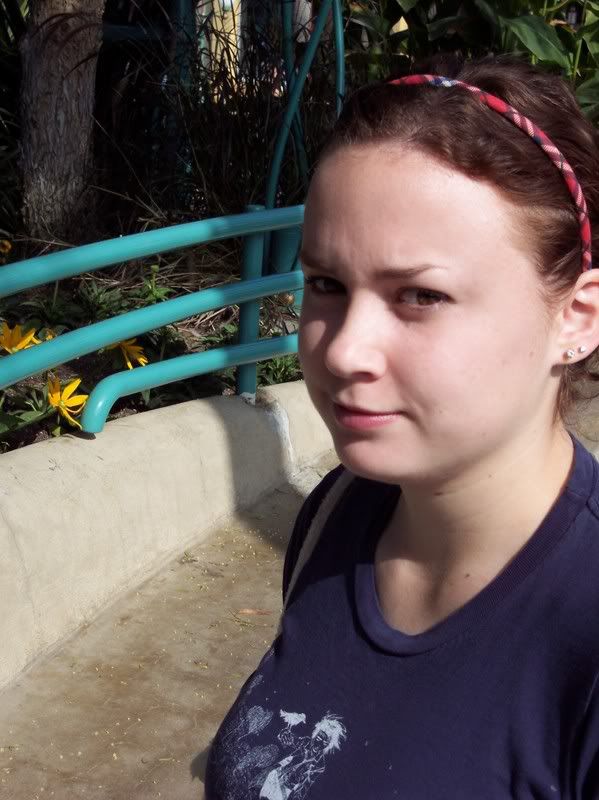 What??
Off we went to CA Screamin' but on the way encountered the following display of public nudity:
NAKED TREE!
And then found the official DCA Photo Opportunity:
We got the FastPasses and went over to the Sun Wheel!
What's the little bag for?
Oh, didn't I mention that these are swinging cars?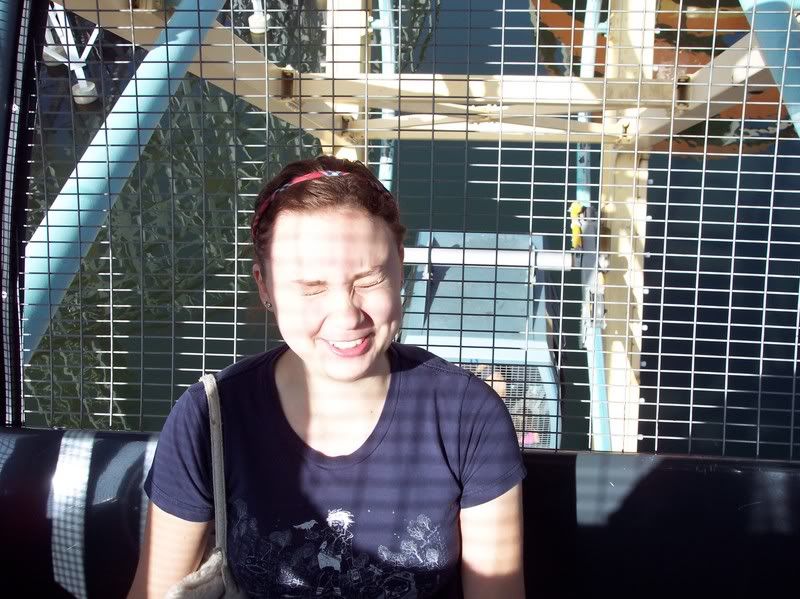 We headed over to the Orange Stinger (my first time) and liked it a lot. At least I did after getting over my fear of hitting my feet on something.
Then over to the Golden Zephyr (also a first for me). Some lovely scenery from the ride: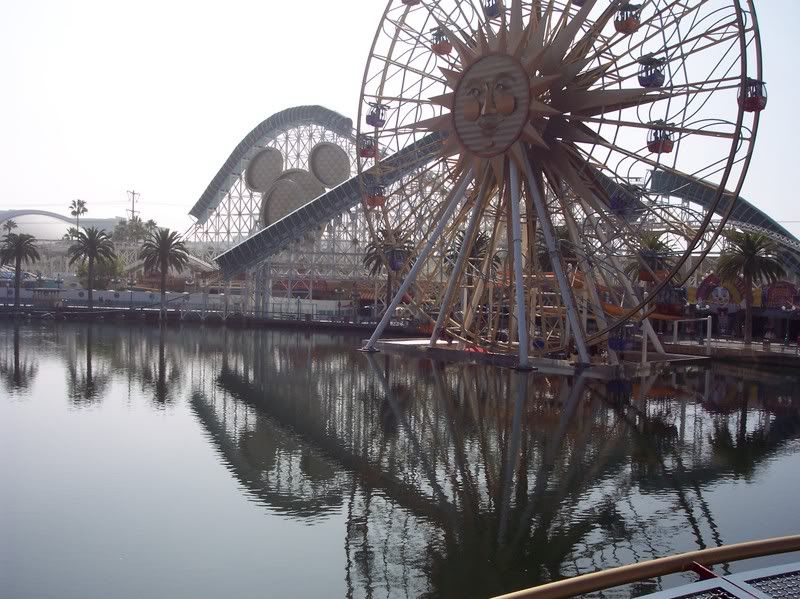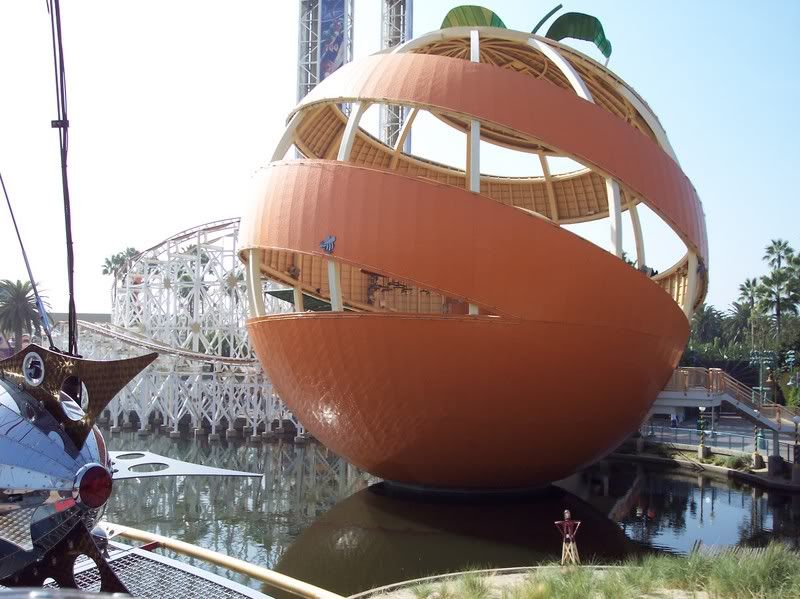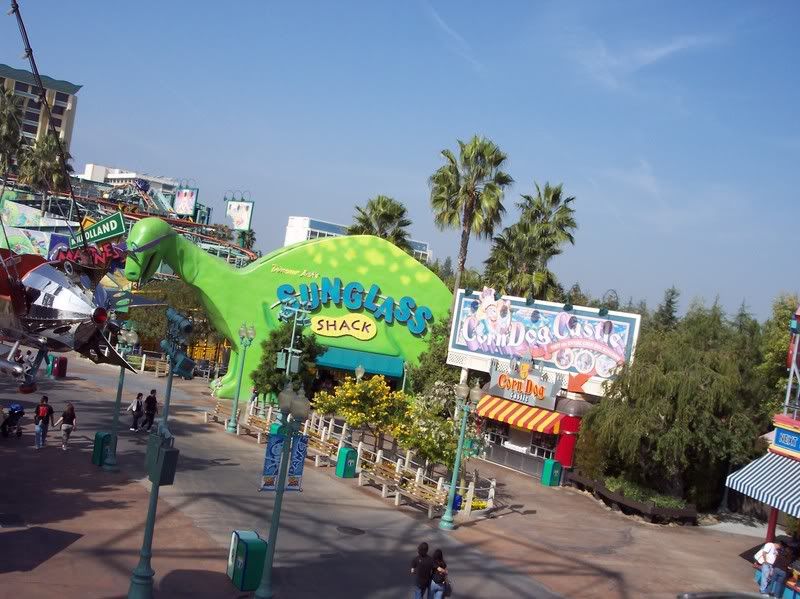 Over already? We went around like 5 times!
Mulholland Madness was shut down, so off to San Fran:
Guess my age!
We nabbed some FP's for Soarin' and headed over to ToT. While I am not a big fan of this ride, PEZette had never been and I wanted to see if the lobby was still made up Halloween-style. Luckily, it was and I went photo-loco: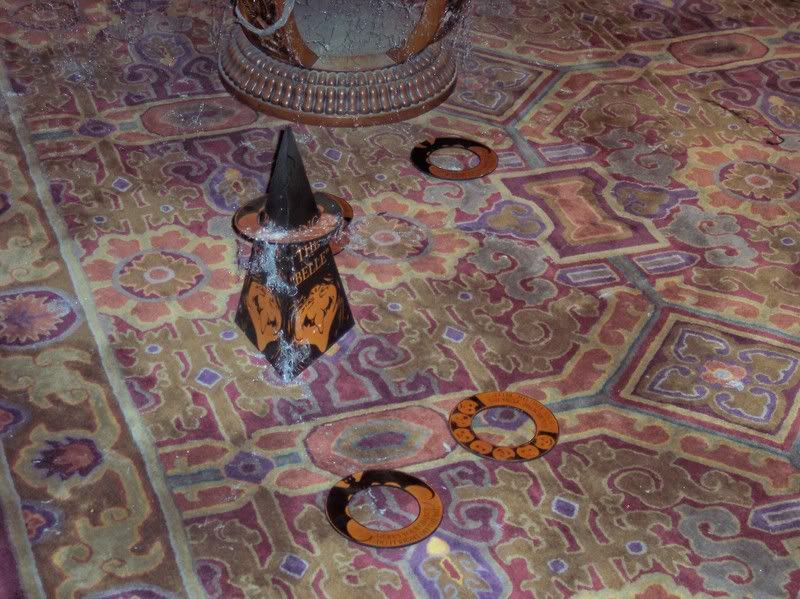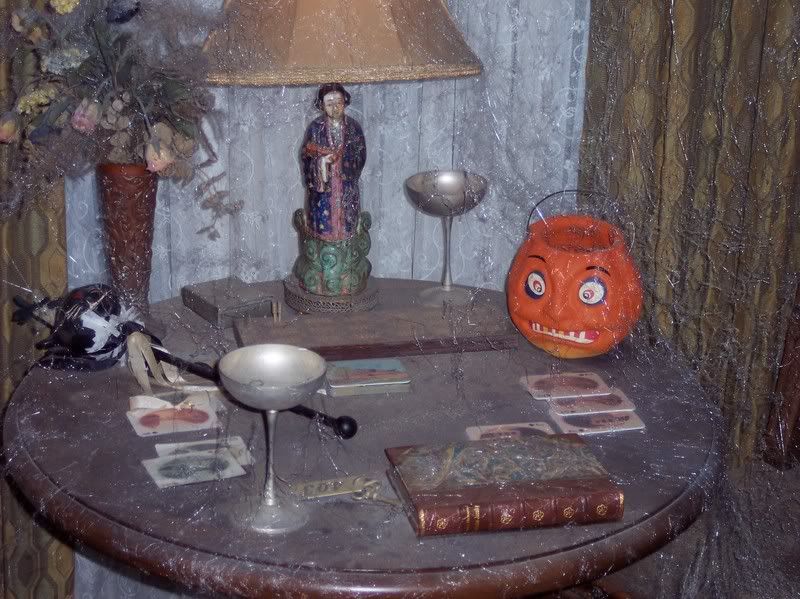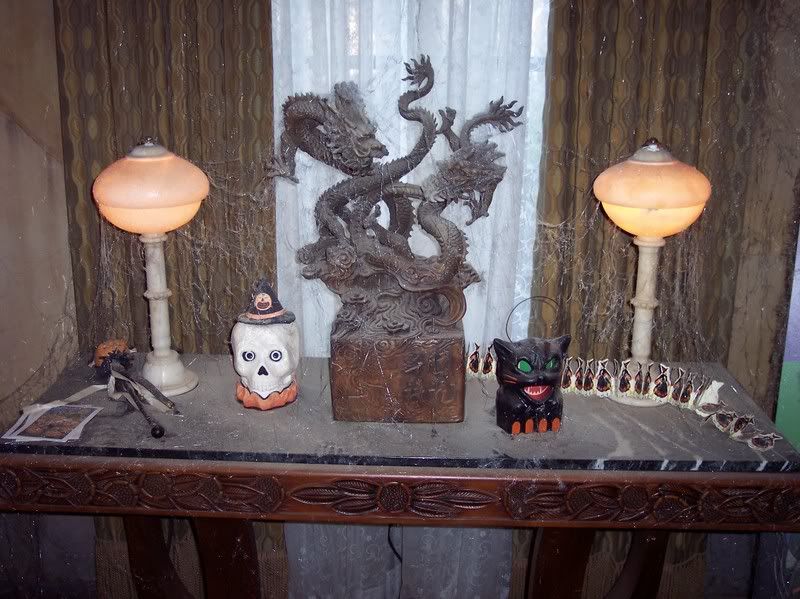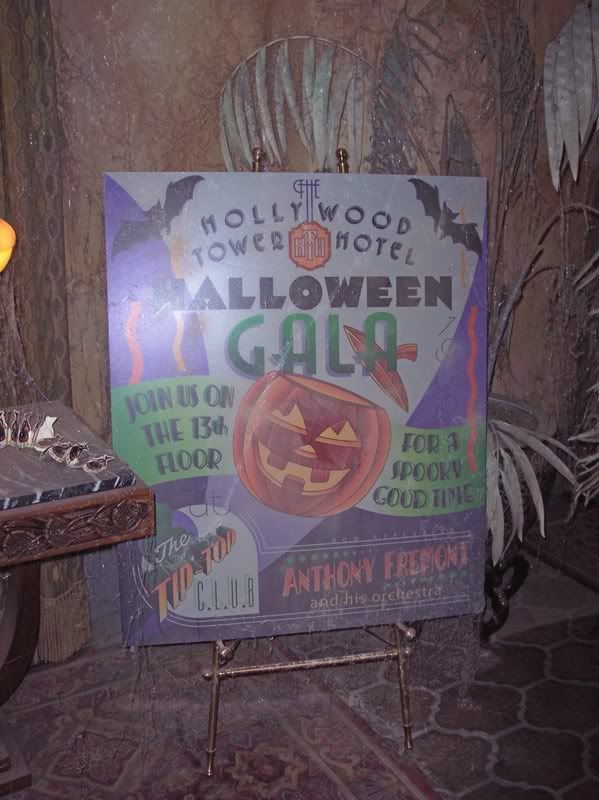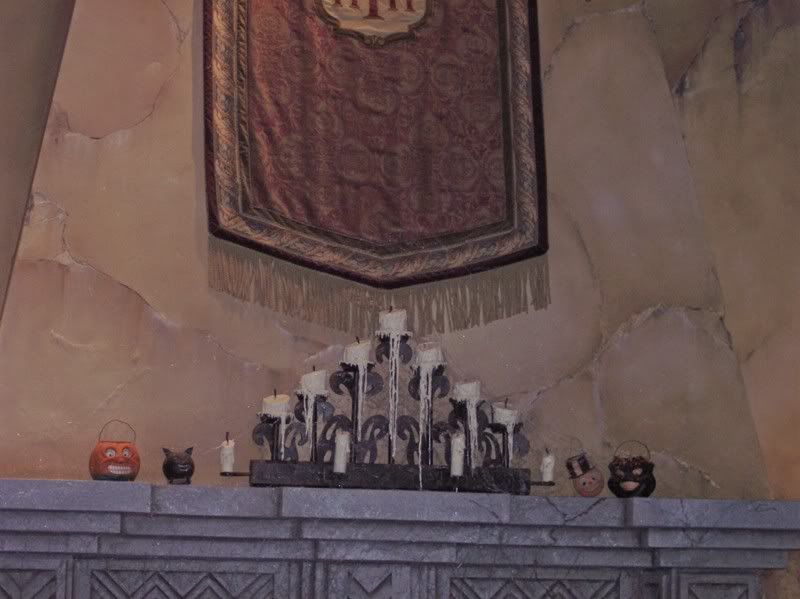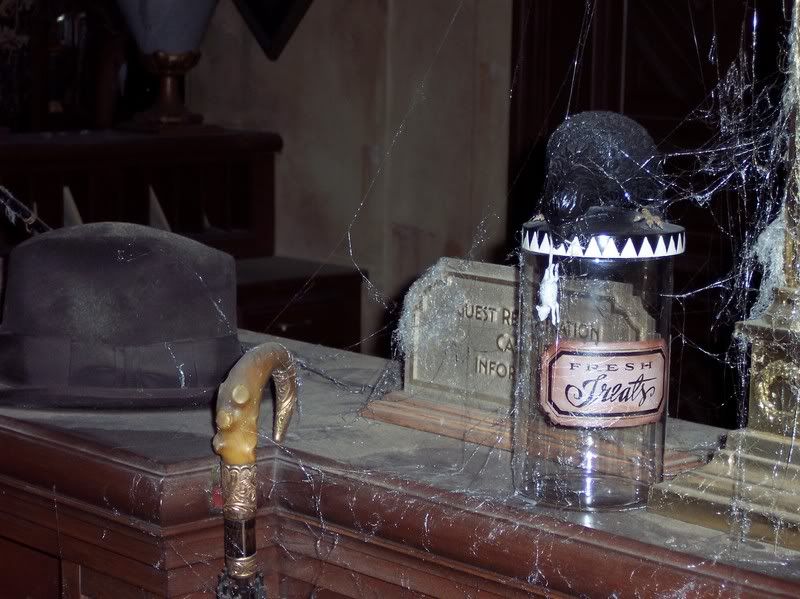 And on to the ride itself:
And on the way to California Screamin, the back side of High School Musical: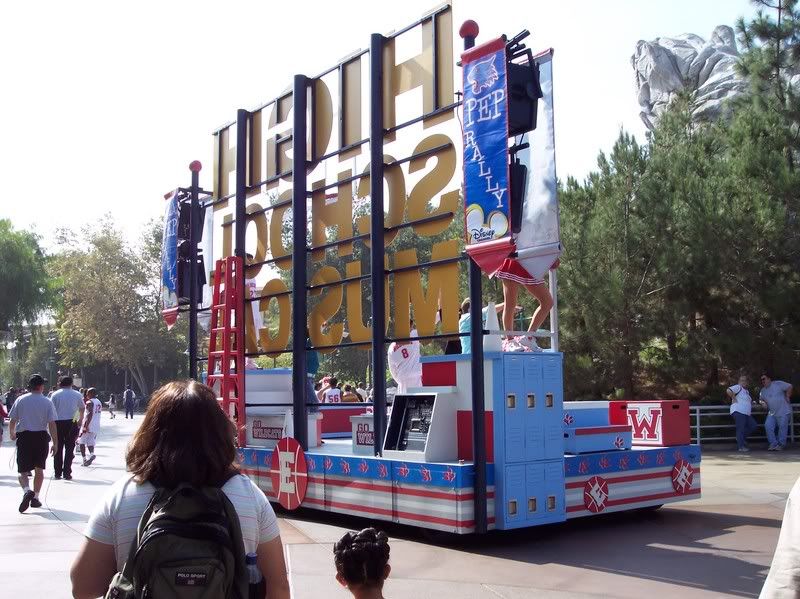 On the roller coater:
Came across PUSH wearing his finest UPS gear:
Young trash cans in love.
On to Grizzly River Run. Aftermath - I am the small, very wet man on the left: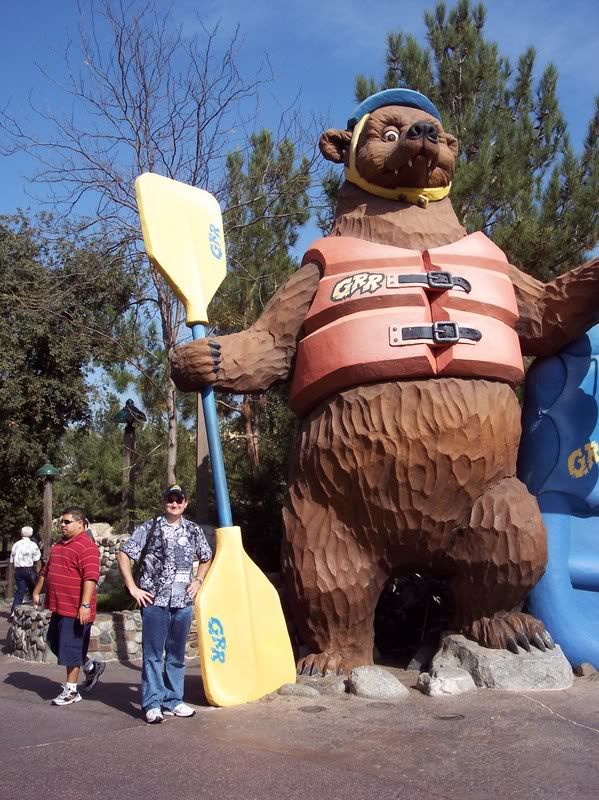 Which makes it lunch time. A tale of 2 cups:
And then Soarin':
Followed by Monsters Inc. and Aladdin:
I have seen Aladdin only once before and it was terrific!
Took a stroll back to see if Mulholland Madness was open yet and ran into these two:
I like Mater's "Mickey Hat"
MM was back up and running. We just had time to grab a FP and get over to my appointment with Guest Research.
I will have to wait until tomorrow to relate the rest of the tale because it is late and uploading photos has taken longer than I ever thought possible. And I have work in the morning (stupid job!).
So until tomorrow, I hope you enjoyed the pictures and more are on the way.