So, do you have any good old Disneyland mementos worth sharing? Old is the key, not something you collected that is less than 5 years old. Let's not go with the strangest thing you have collected from Disneyland, but the the coolest piece.
I just wanted to share the ticket book I got from ebay: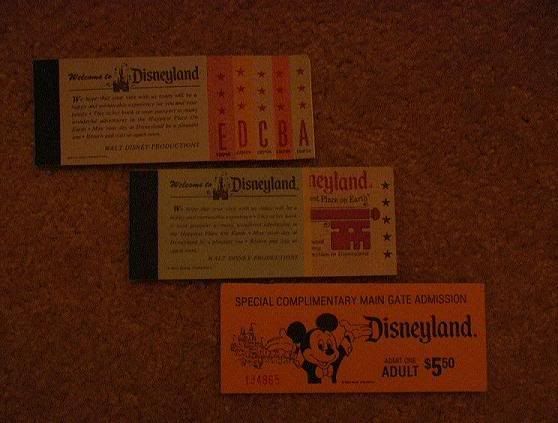 My mom has some good stuff too, like a limited edition Toontown watch for CMs only and a Tomorrowland pin from when they first opened Tommorrowland.
What do you have?
P.S. Looking for a display case for those tickets...xmas gift for my mom.