I've re-tweaked this thread as I stopped by on my home from work again last night, 11/20, and took a few more shots which are found down at post #6. I hope you'll forgive me as I've seen so many amazing shots already in the past few days between Darkbeer, Daddyb, Sadako, Aniko, Mastergracey, amongst others, but the park is so beautiful at this time of year, and I just couldn't help myself. :blush: So....If you are photoed out and can't bear any more, you'll have to try another thread.
But if you'd like a couple more glimpses of Disneyland during the holidays in the evening hours, then by all means, please peruse the following at your leisure.
The flag retreat ceremony with the new tree nearby...
The lights begin to glow on Mainstreet...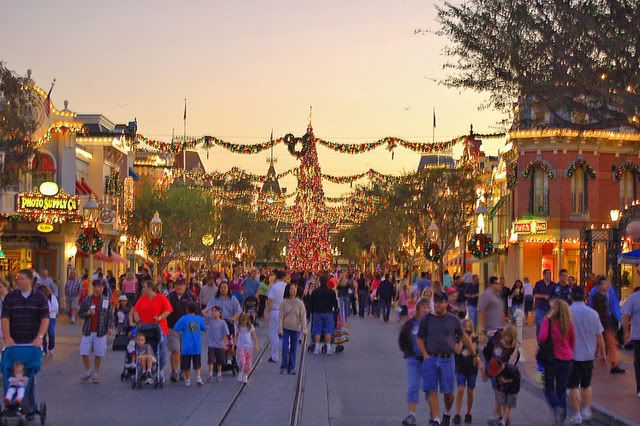 and on the castle...
and in Frontierland.
The Mark Twain heading around the bend...
Frontierland after dark...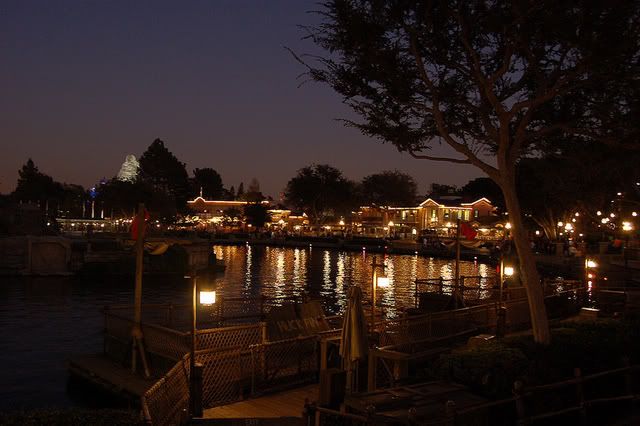 and Splash Mountian...
Critter Country...
The view past Columbia from Fowler's Inn: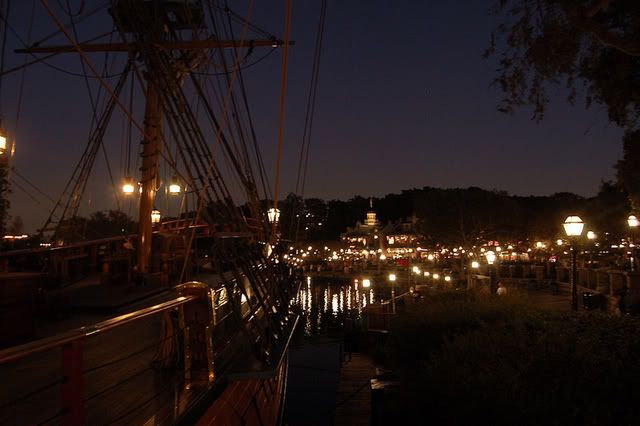 Even the Shooting Gallery has lights up: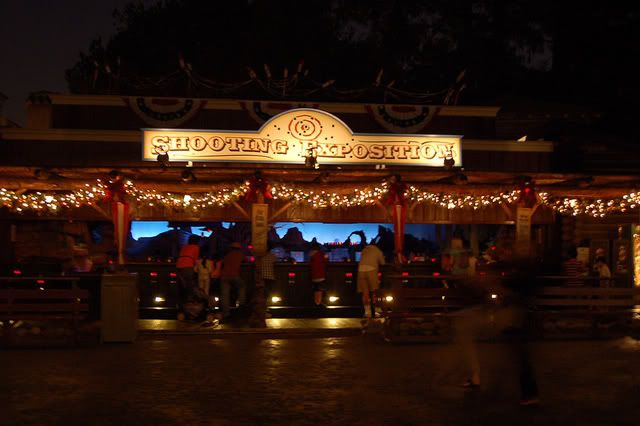 Time to head home.
The view up Mainstreet: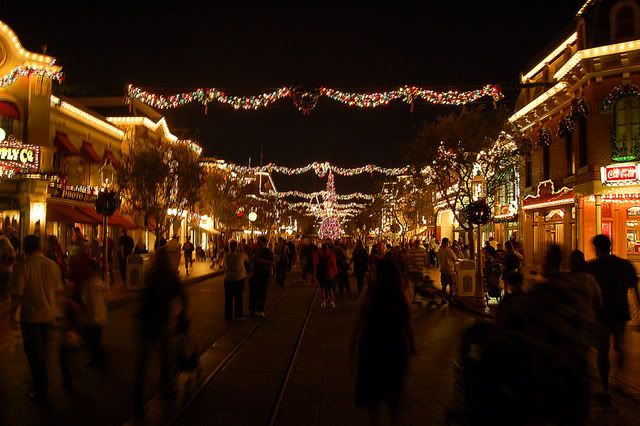 Upon closer inspection, the Tree seems to be about the same size as last year's. In any case, it's ginormous!
One last look before heading home:
I LOVE this time of year! :clap: I got a cup of hot cider and found a bench and just drank in the music and the lights. After a tough week, it doesn't get much better than this.
BUT WAIT! THERE'S MORE! (New shots down in Post #6
)