Since it was AP discount day (like I need a reason to go to Disneyland), I thought I would go and experience the park in all her Christmas glory.

I arrived at the tram station around 1:00p.m., and found a just a few people there.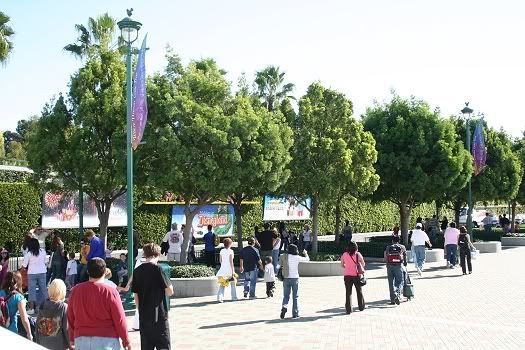 Arrived at the entrance and walked right in.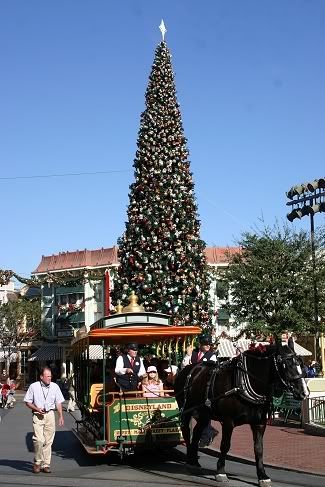 Goofy was there to greet us on Main Street!



So was Mickey and Minnie! What a cute couple!



We did some window shopping and I started my Christmas wish list. Here's a few of the cute stuffed toys I saw.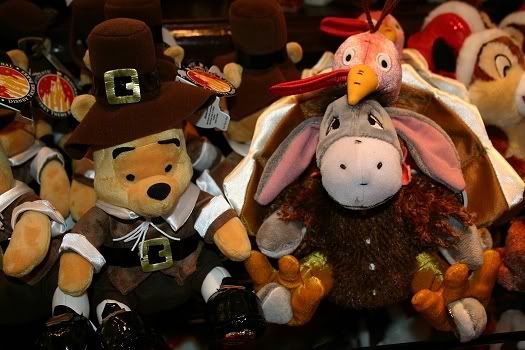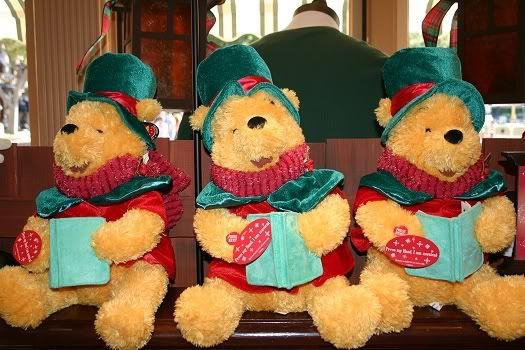 Next, we headed over to New Orleans Square and caught the pirate show with none other than the star himself, Jack Sparrow.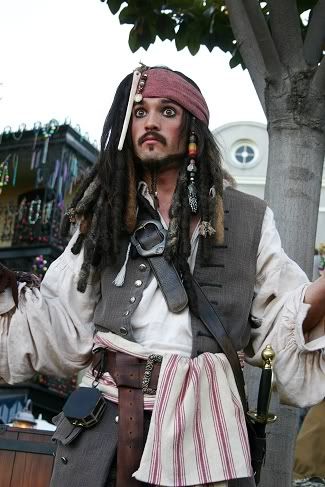 We rode a few rides and were able to walk right on. Also did some pin trading and stopped a Dream Team member to see his lanyard. He noticed I was wearing one of my Haunted Mansion Holidays shirts and asked if we had been on the ride yet. It just so happened we hadn't. Next thing we knew, he signals for us to follow him. He starts telling us that he has "friends in high places" and that he would like to escort us onto HMH. So we follow him to HMH and bypass the line. He said goodbye to us at the entrance and we thanked him before heading inside. We thought that was pretty cool and we felt special!

Later in the evening we made our way over to Sleeping Beauty's castle.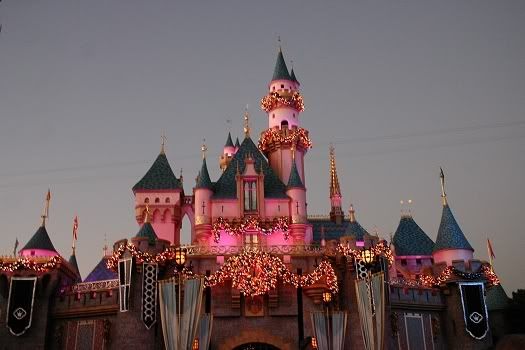 We arrived and found a huge crowd gathered at the castle. Turns out a young man was waiting for his girlfriend to propose to her. His friends and both of their families were waiting also. Davida finally arrived and he popped the question and she said yes. Just then Mickey appeared to congratulate the happy couple. Apparently, Davida is a cast member, I'm not sure if the young man is or not. Needless to say he was very happy Davida said yes.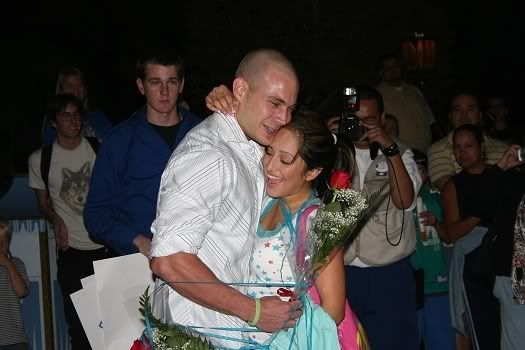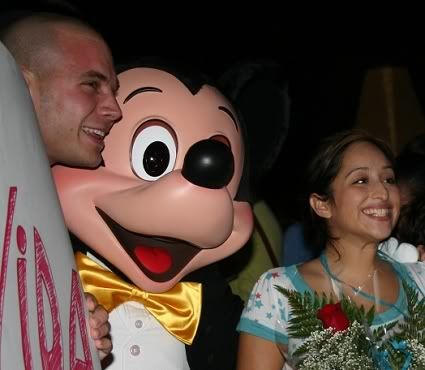 Sadly, another wonderful day at the happiest place on earth came to a close.