It was an interesting visit to the parks today. Dusty and I were leaving and Gemini Cricket joined us at the last minute. How cool!

We got to the park, and parked on the usual level. Donald.

Of course we were running fashionably late and were boarding the trams just at 12:00.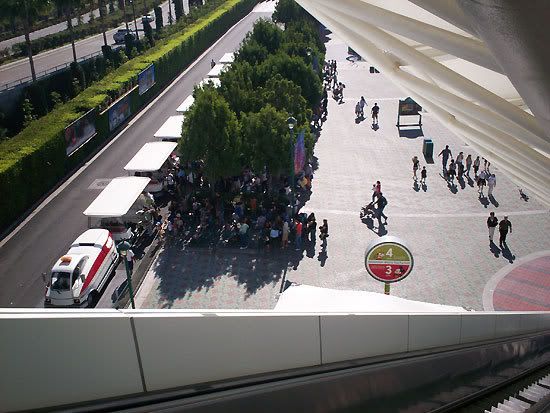 Trams and an average crowd

We raced through security and to the less than busy gates.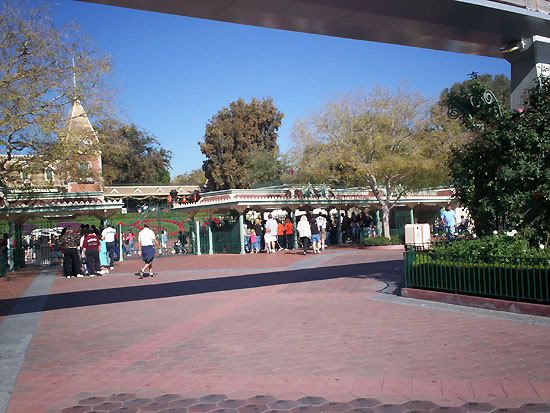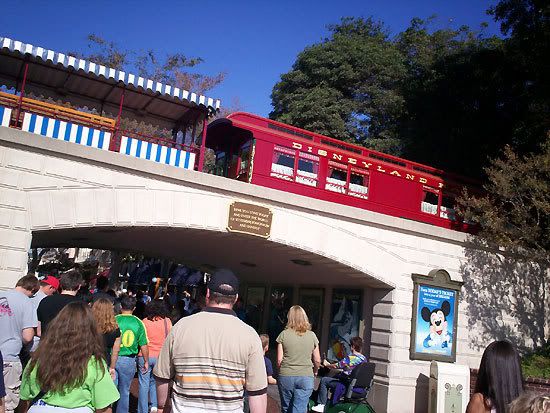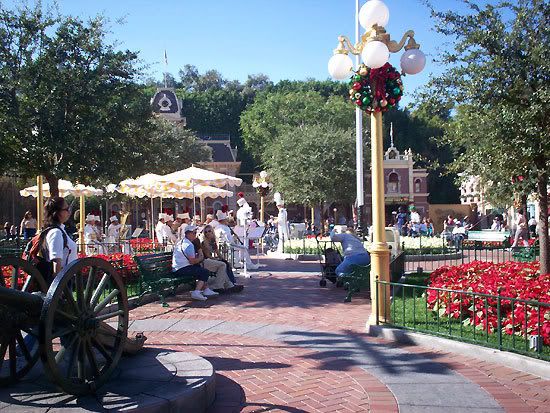 And the band played on
Main Street was noticably less busy than my last few visits. Interesting.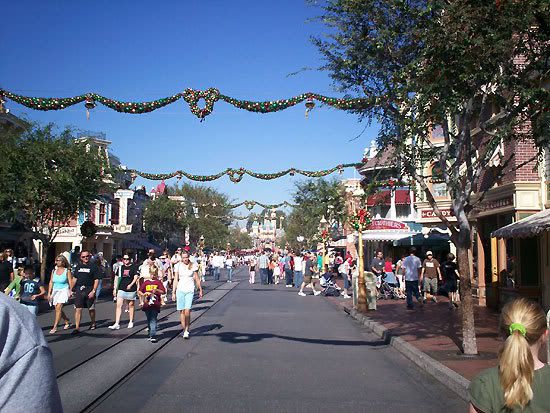 We got to the 12 noon meet at 12:15 and the gang was still there. I thought SirClinksalot and Belle were gonna be there but oh well. I sure miss them.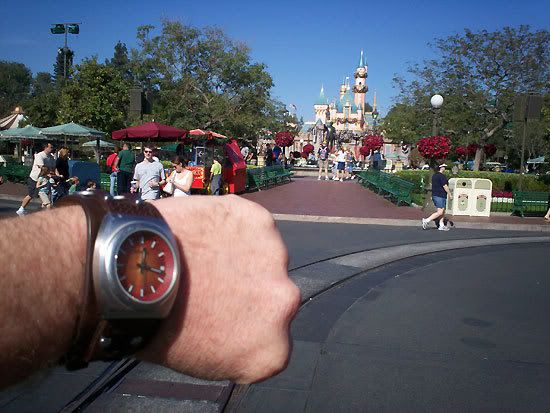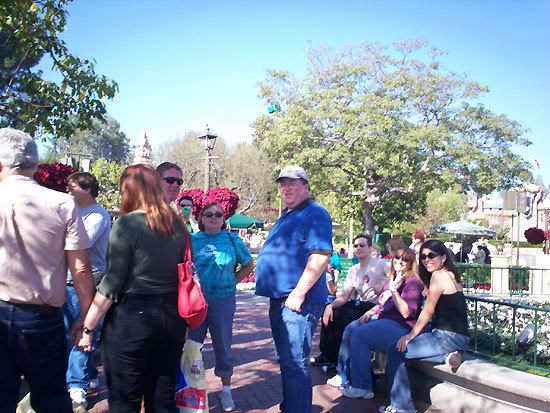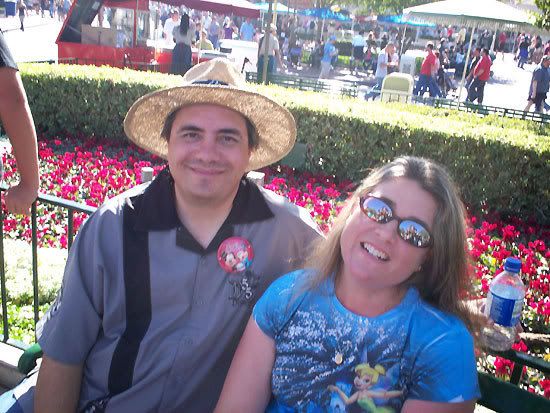 BandofGypsies and her husband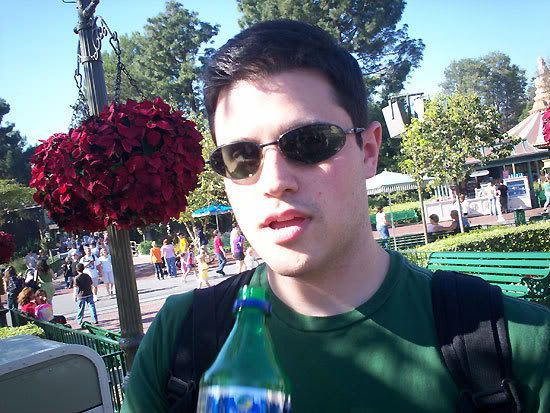 Almondot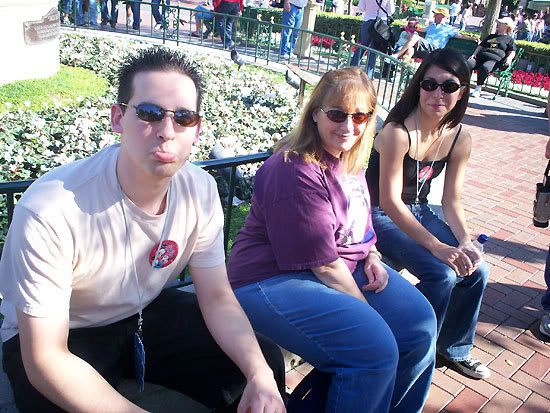 Mike, VilliansFan and LuvsLilo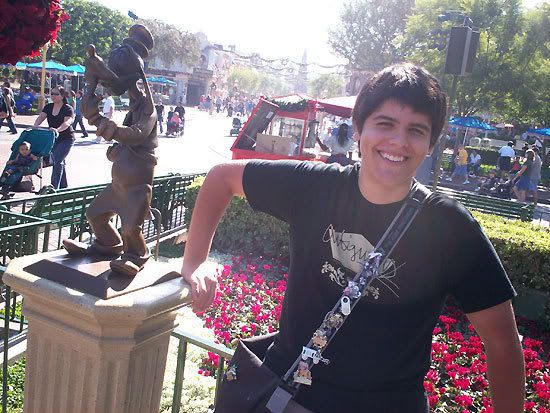 AbominableSnowman



GeminiCricket gives the eye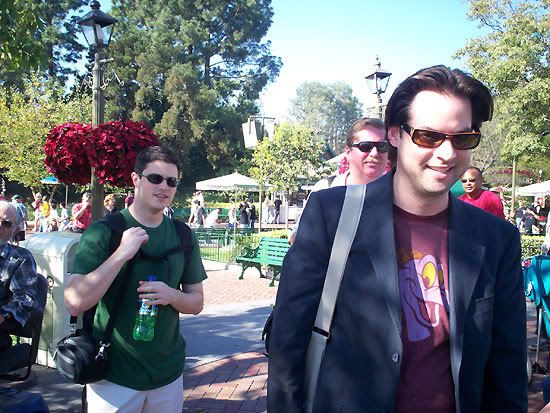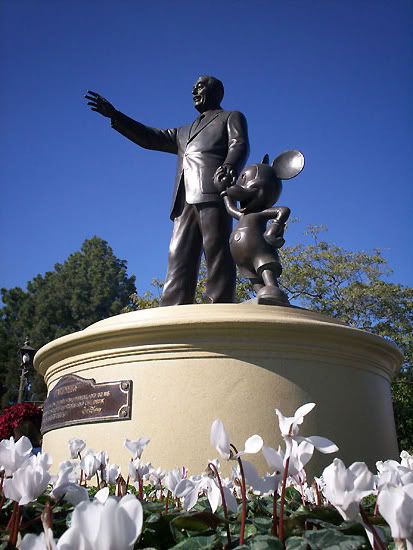 The partner statue and White Cyclemen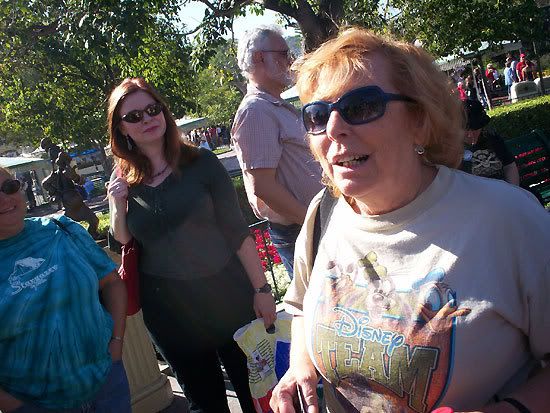 Judimouse showed up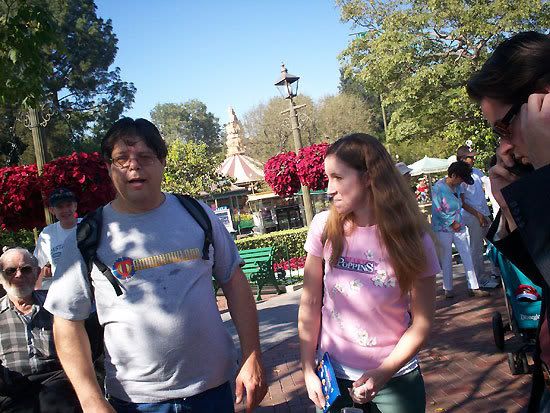 BruceBergman and DisneylandAlias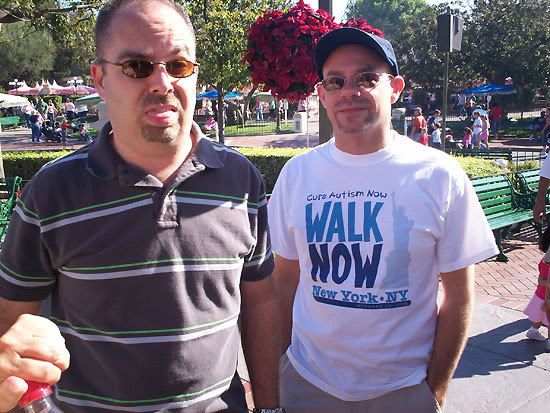 Olympicnut and Brian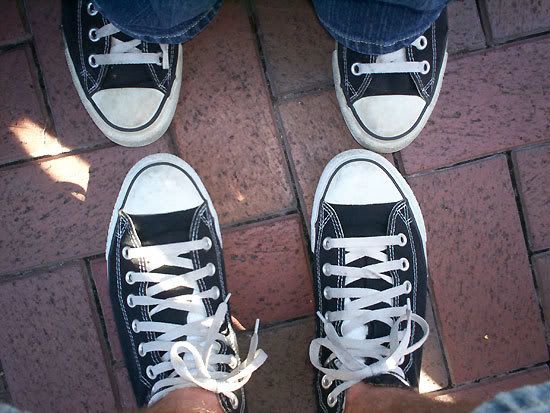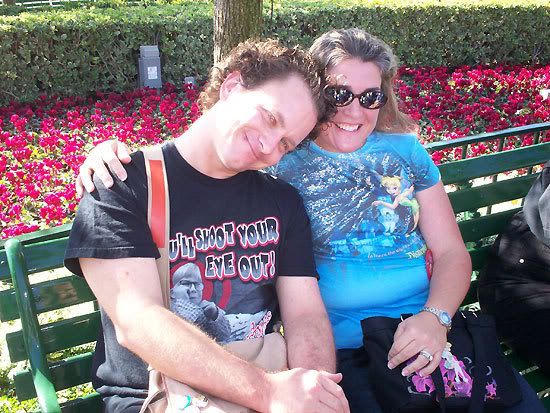 Fishbulb and BandofGypsies
While everyone visited I ran to get Haunted Mansion Holiday Fast Passes for everyone. Along the way I saw something interesting.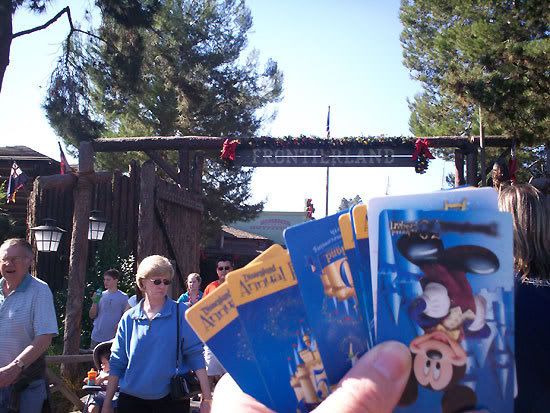 I've got everyones Passes. I'm goin' to Mexico!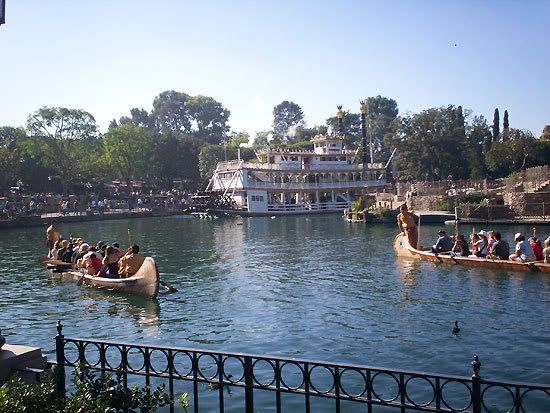 The Mark Twain was being pulled out into service
and this caused a river traffic back up.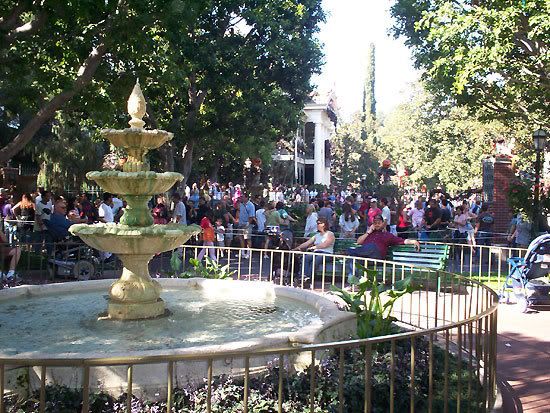 I obtained FP's for all who needed then LUVSLILO SINCE YOU AND YOUR HUBBY WON DREAM FAST PASSES, PUNK, and got back to the hub.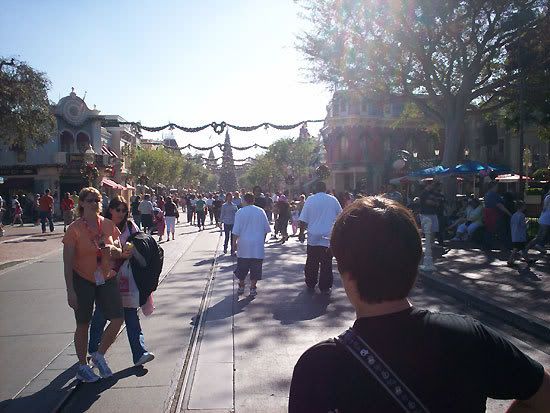 We hung for a bit more and then decided on Whitewater Snacks for Lunch.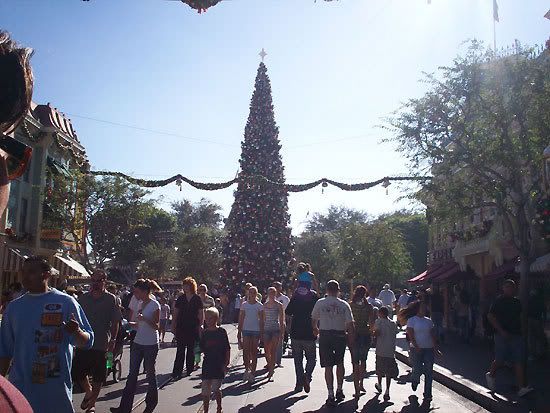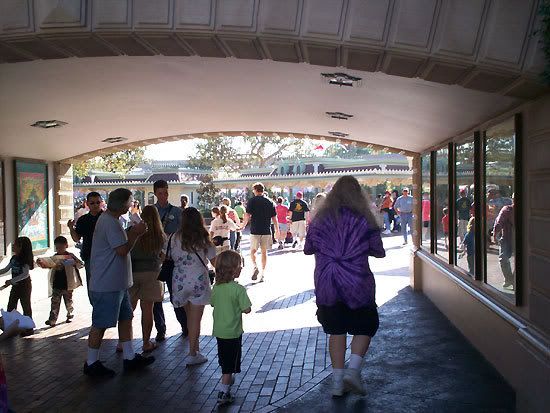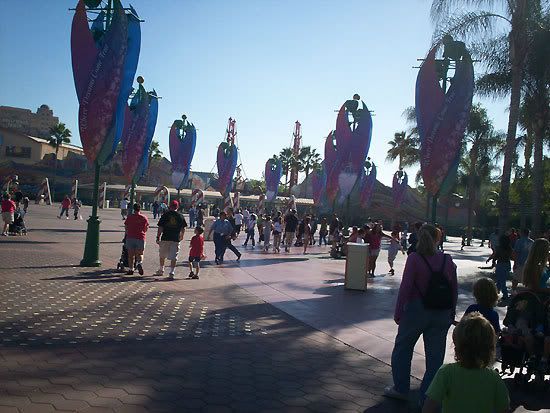 We cut through California Adventure, got some Fast Passes for Soarin', and exited the park near the Grizzly Peak Entrance to get to White Water.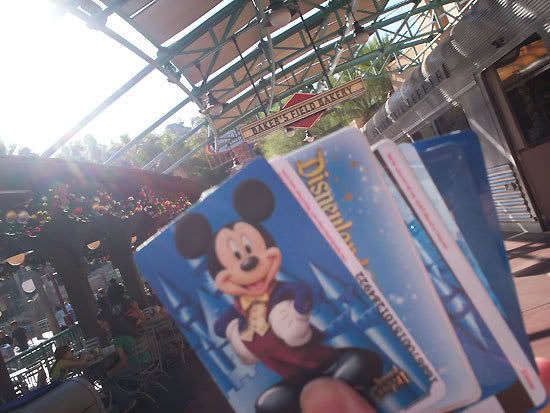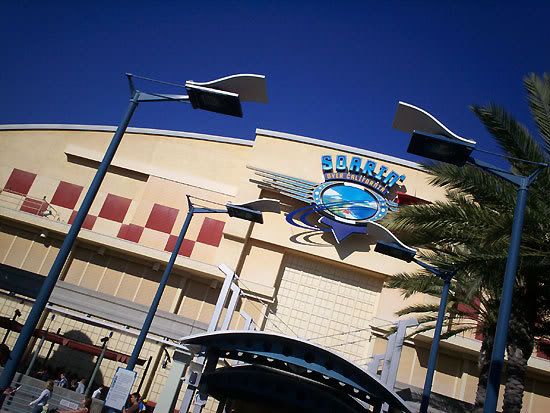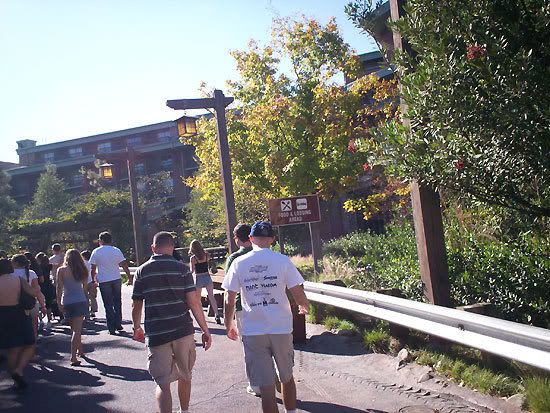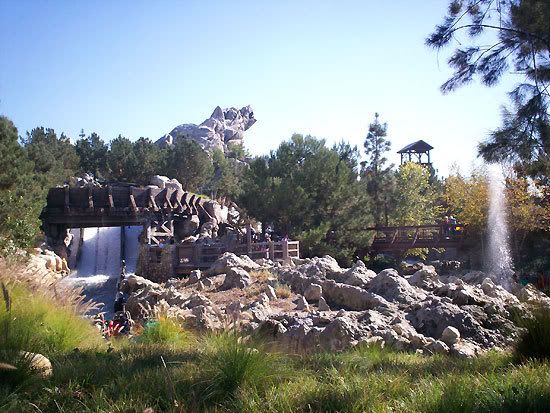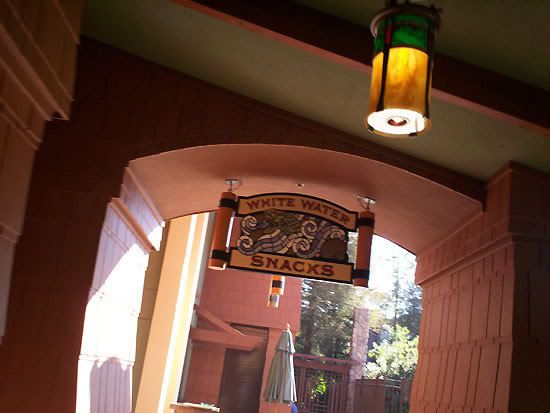 It's a gamble anymore going over to White Water with a large group but, you know, they did pretty darn good this time.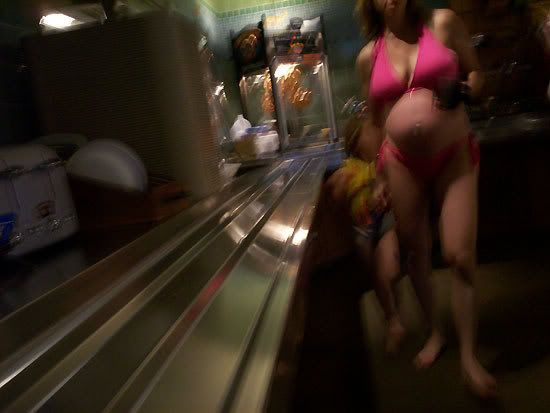 Okay, Pregnancy and a two-piece don't mix.
While we were eating PixieChick and her cool son showed up and joined the group and DisneylandMom and Grumpy4 stopped by to say "Hello! Goo-bye!"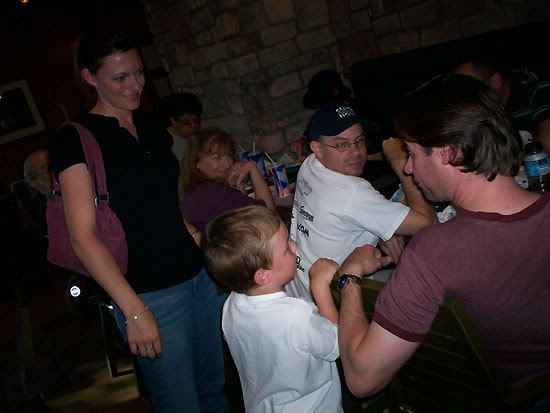 PixieChick and her son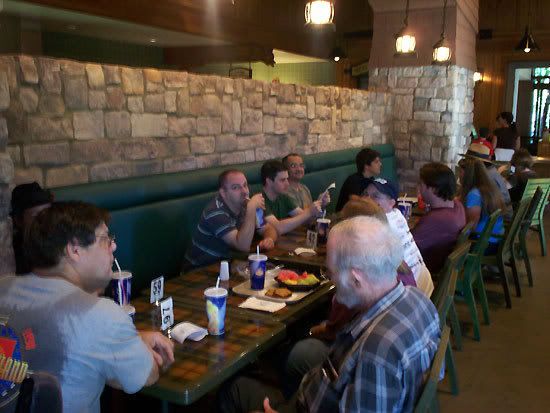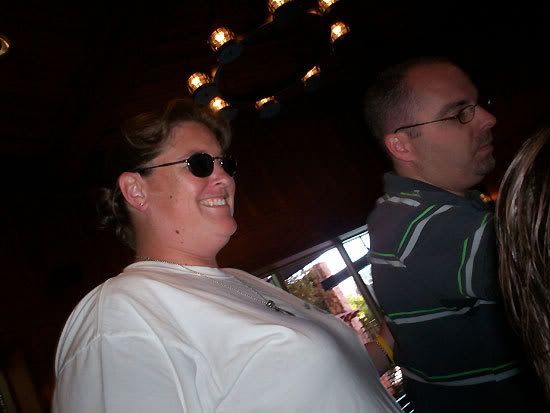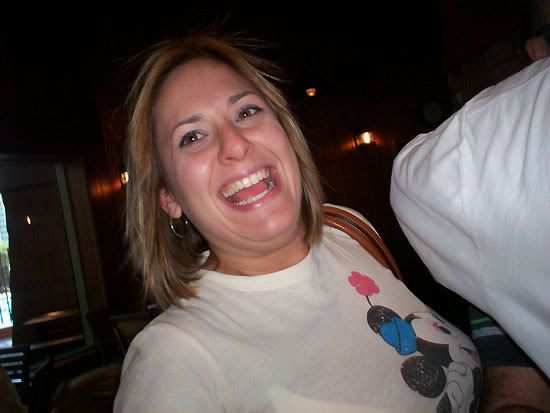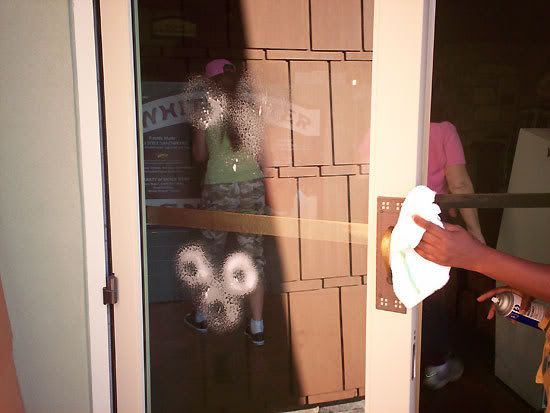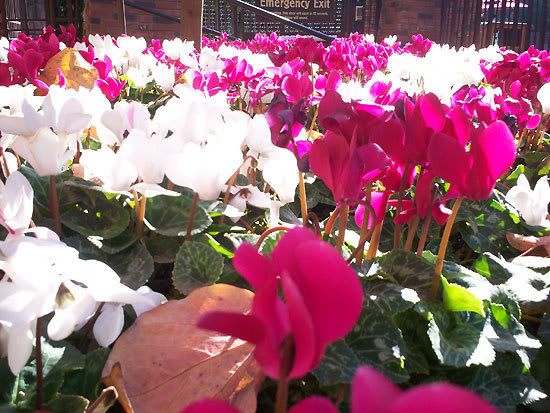 More Cyclamen

After lunch we were really in the mood for a slow moving chill-out ride so back to the park we went to Small World Holiday. Afew of us took the route through the Grand Californian and saw the Christmas Tree in the main Lobby. Nice.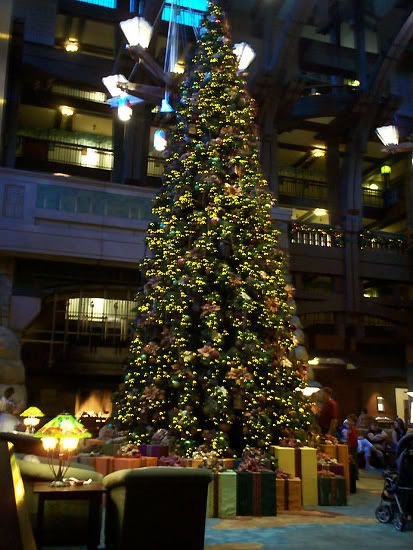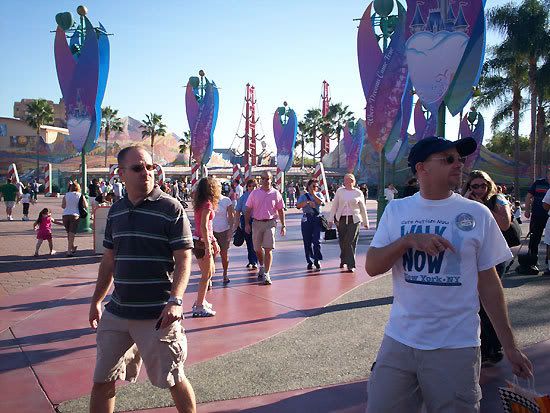 O-nut and Brian in the Eslpanade
We got to Small World Holiday with 15 of us world sailors while GeminiCricket opted out and waited for us. The line was rather large but it moved okay.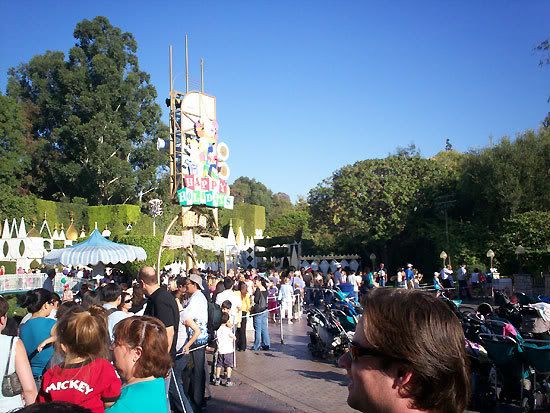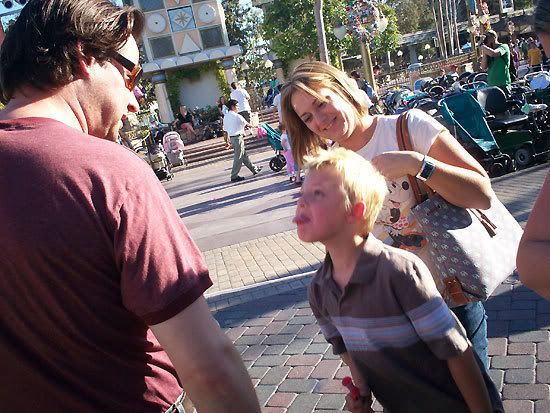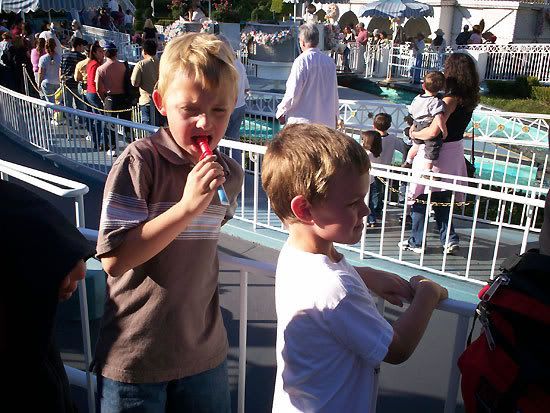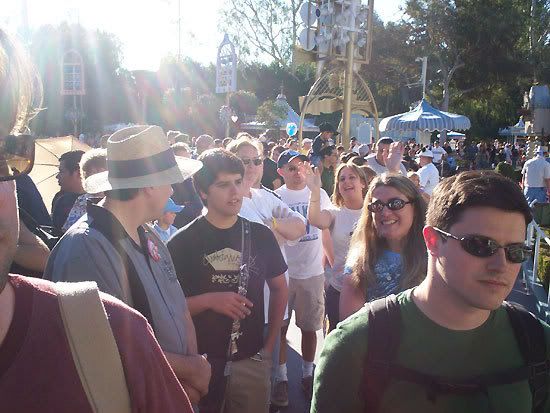 We filled a boat and set sail.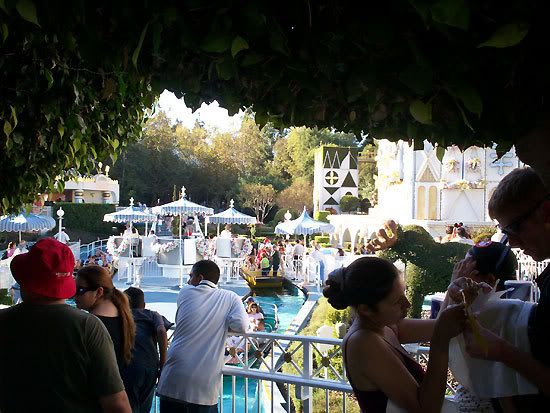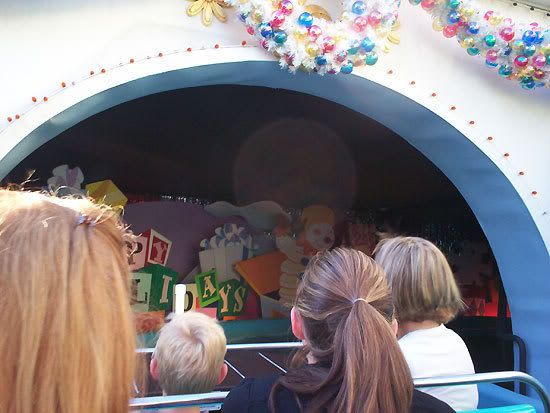 It was a nice ride until we got to the end.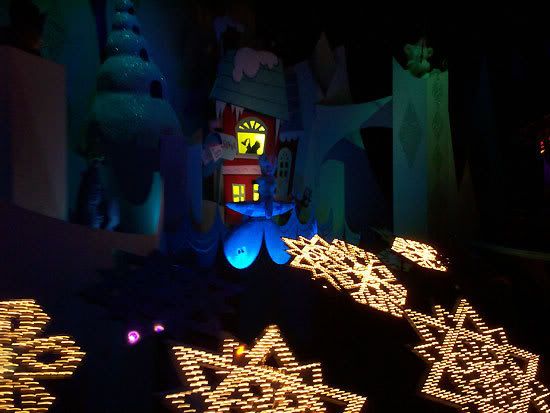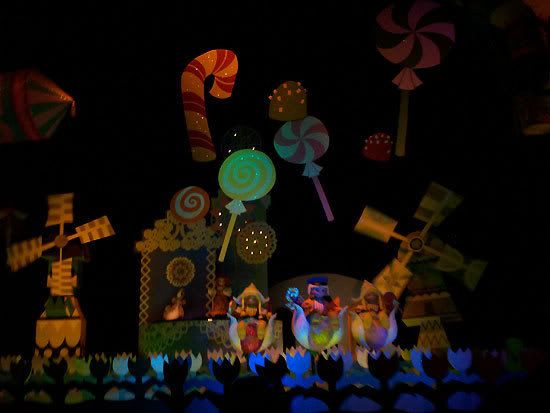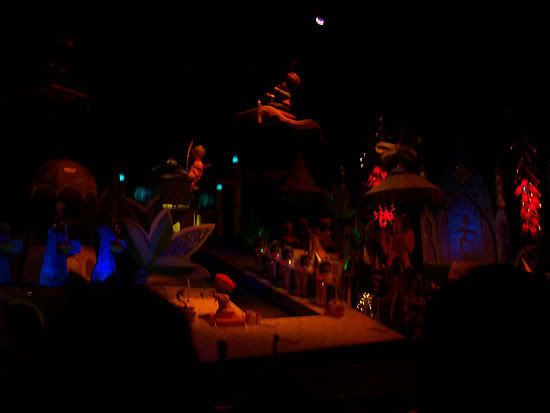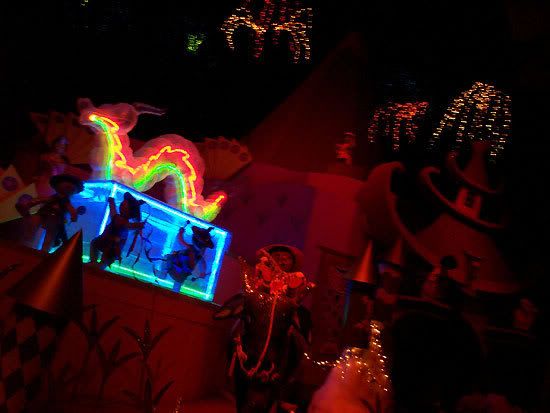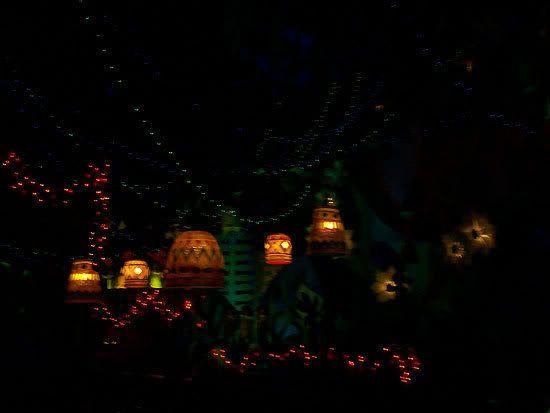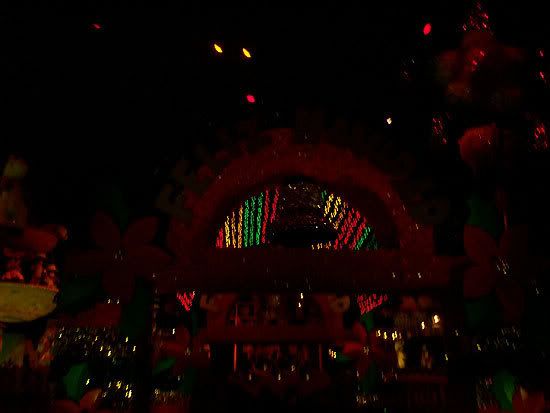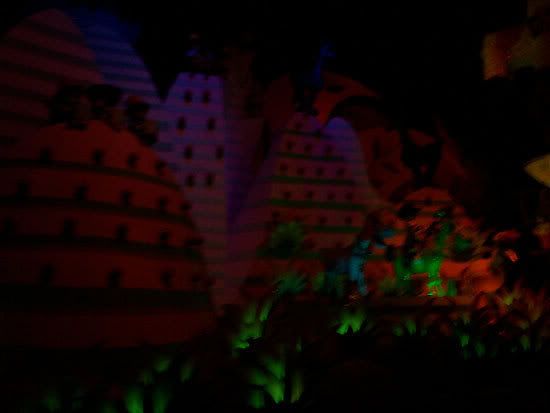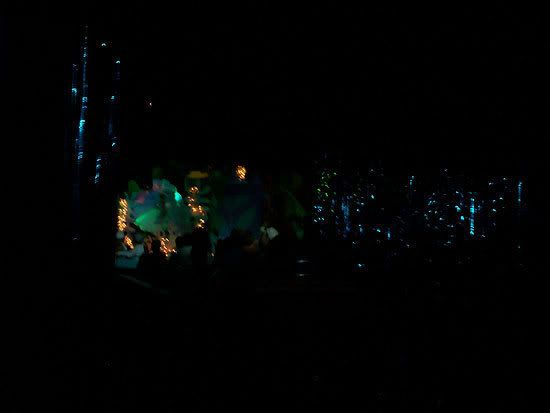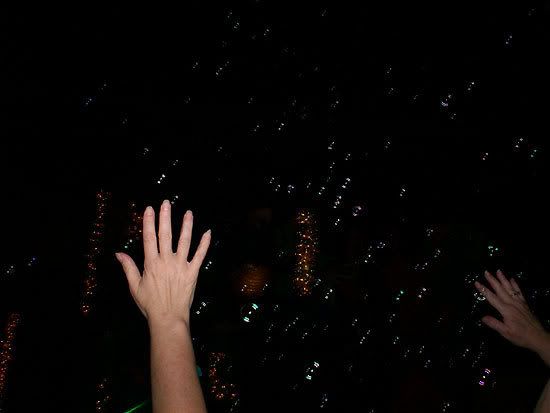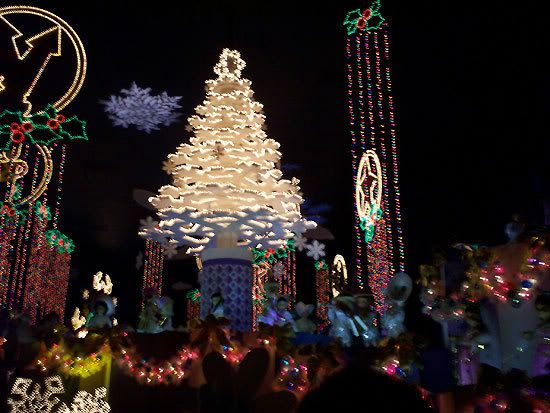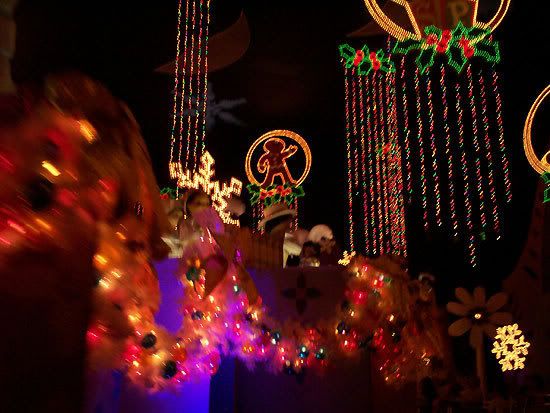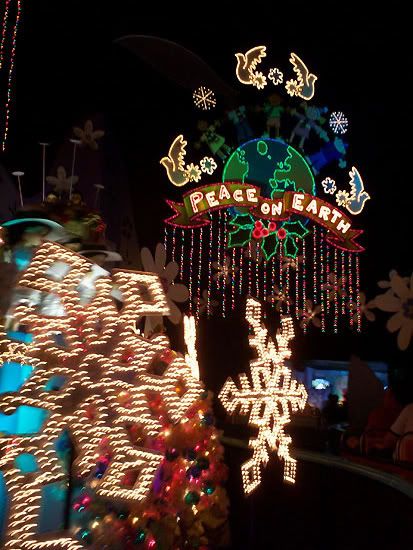 The unload was backed up all the way into the show building and at a stand still. Our boat was stuck in the weird black limbo between the last show scene and the post cards segueing into the outside world.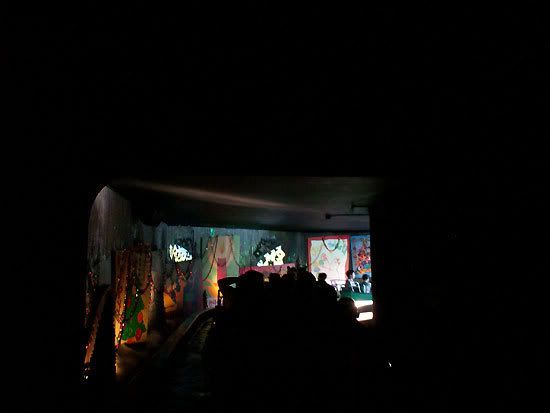 The powerful speaker blairing the music
In this area the music is particularly loud and annoying and, well, needless to say we came up with some pretty naughty lyrics to some old christmas favorites just to maintain sanity.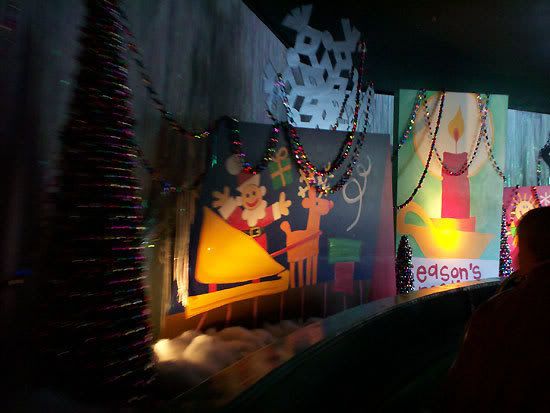 We moved!!!!!!!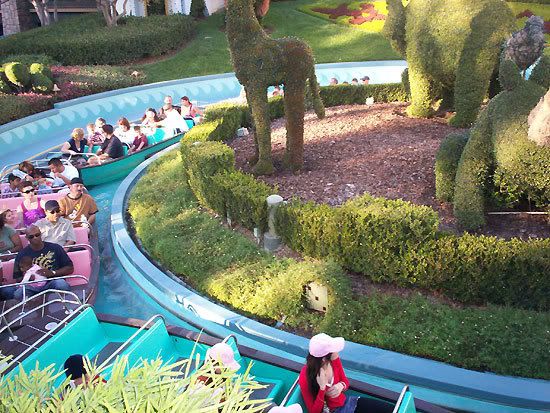 It was now time to take advantage of our Haunted Mansion Holiday FP's. LynnRenfaire hopped aboard the Disneyland Railroad while Dustysage, Olympicnut and Brian, Abominablesowman, BandofGypsies and her Husband and myself tried cutting through Fantasyland to get to the other end of the park.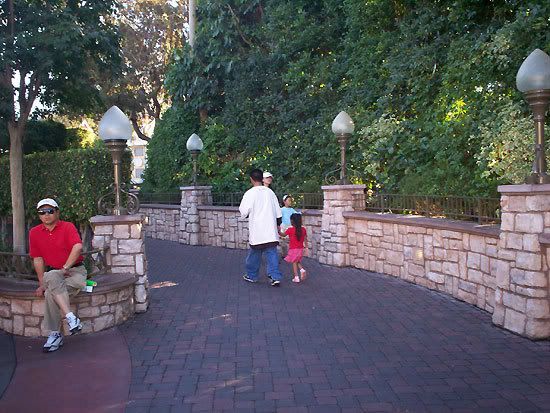 Many bruised ankles later we made it to Big Thunder Trail. GeminiCricket caught up with us and we headed on.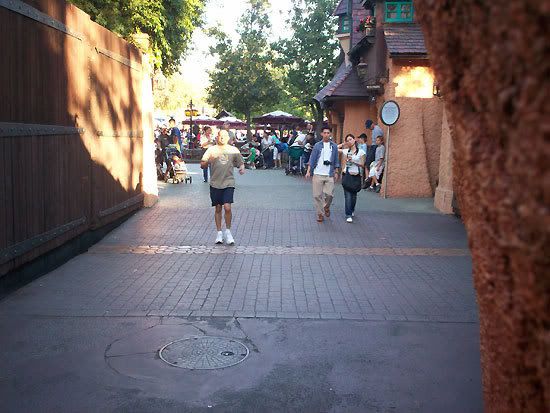 C'mon G-Cricket!
Haunted Mansion Holiday was packed and we headed on in with our FP's.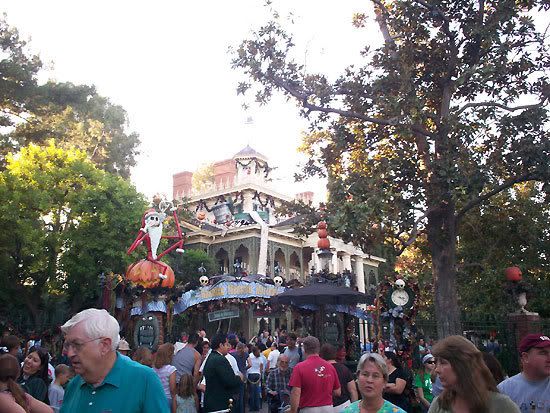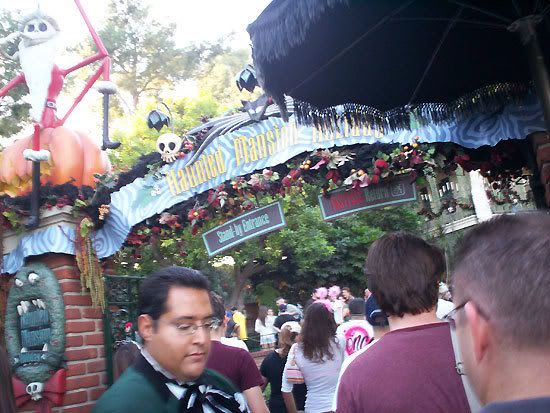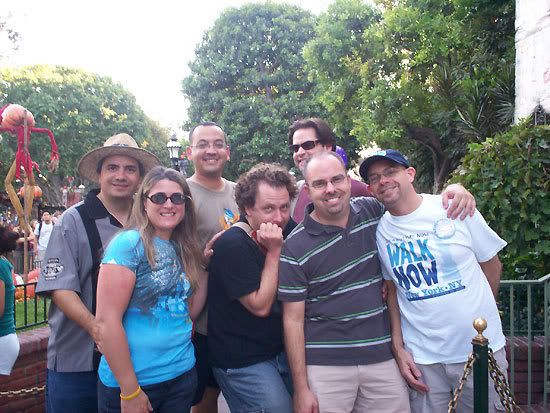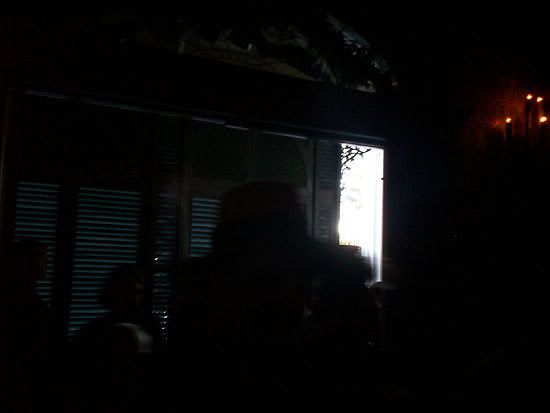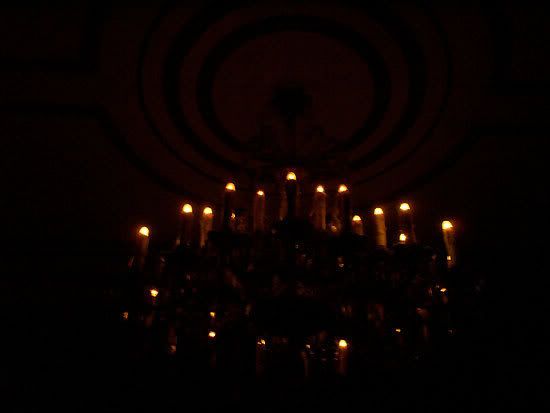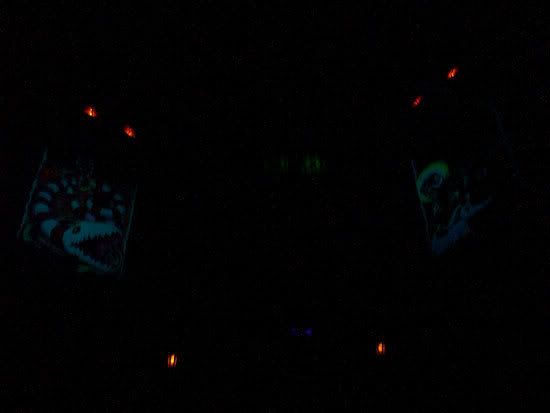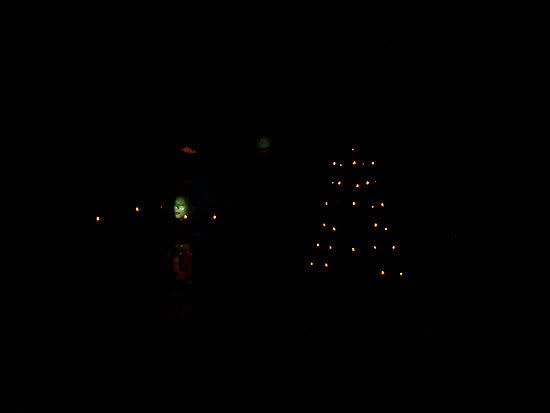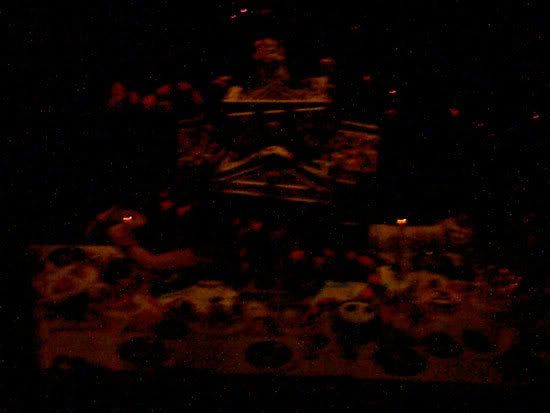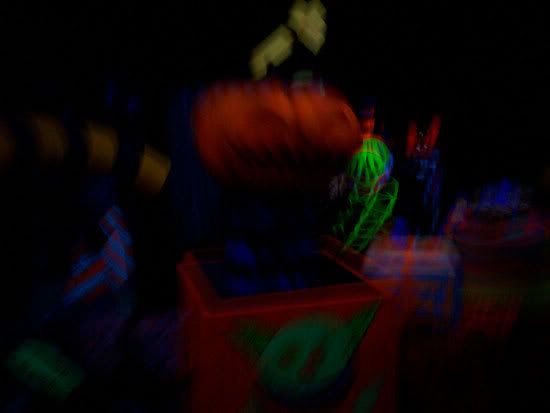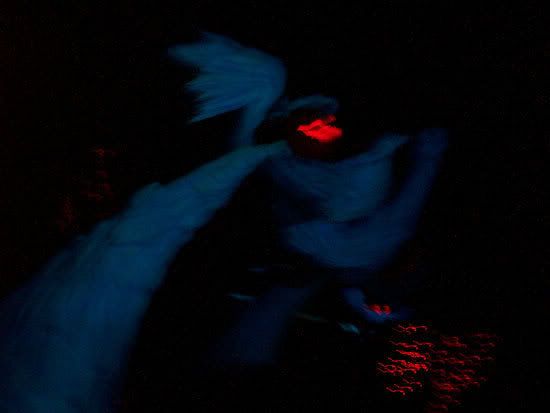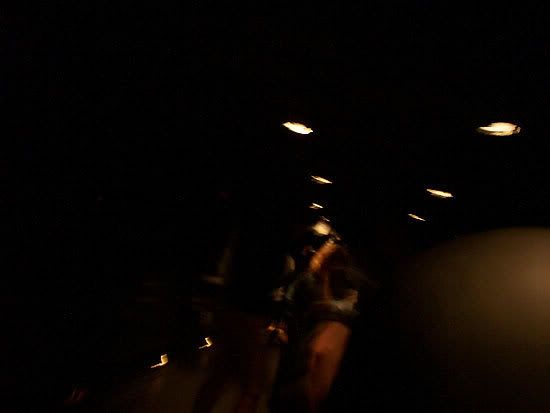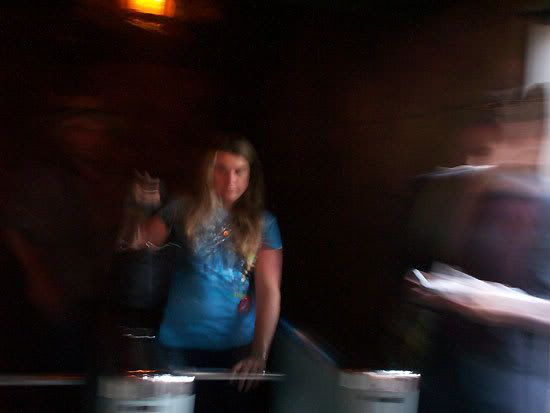 Well we were all tired but we still had FP's to Soarin'. We decided to, once again, cross the Esplanade and go over into DCA for our ride on Soarin'.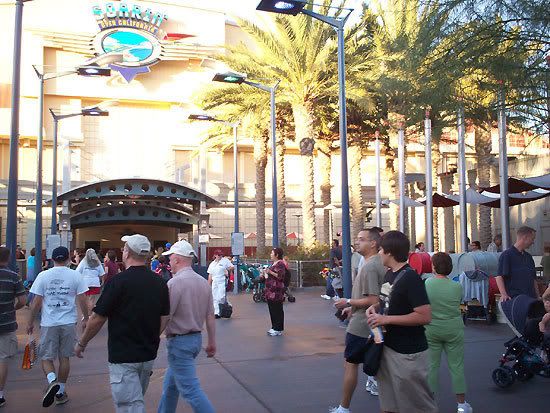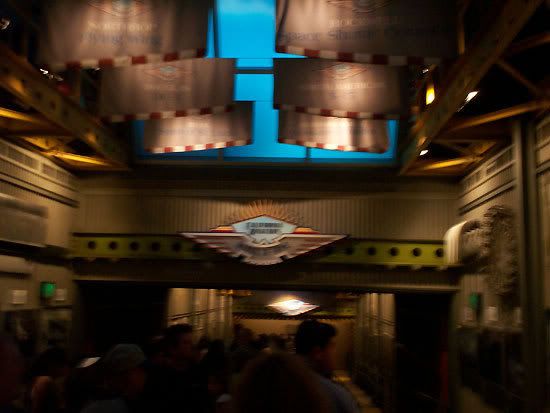 We all 9 made it in and waited EXTRA long to ride in carriage B row 1, front and center.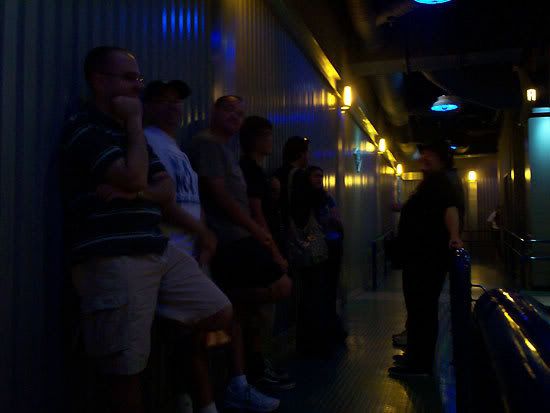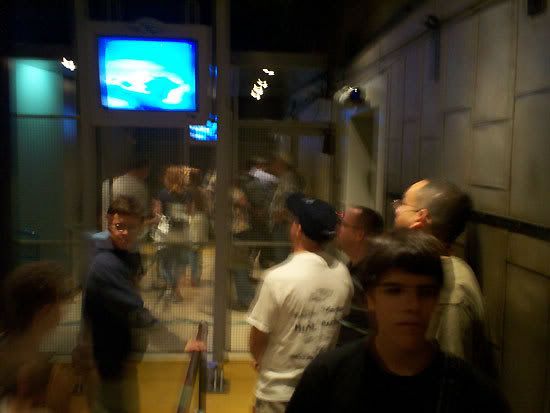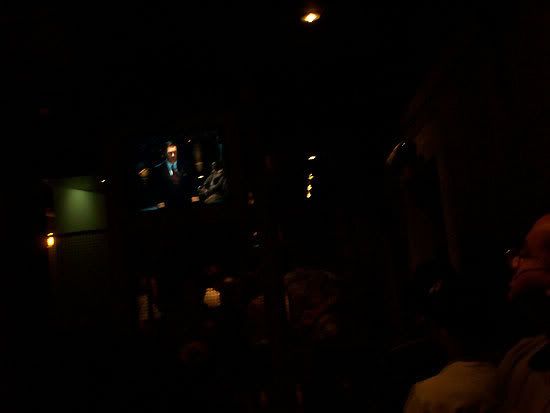 WEEEEEEEEEEEEEEEEEEEEEEEEEEEEEEEEEE!!!!!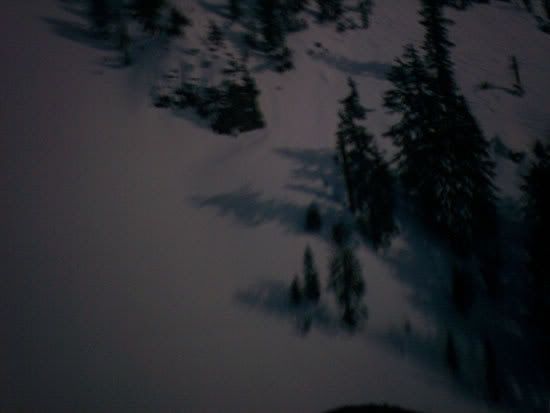 This ride had it's theme stripped down to near nothing and yet still it succeeds as an interesting ride. I really do love this thing.

It was time to leave.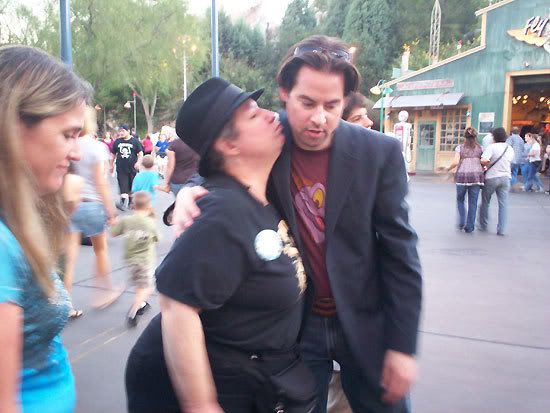 However, GeminiCricket was promised Ice Cream and BandofGypsies liked the idea so we all shred a bit of conversation and ate decadant treats.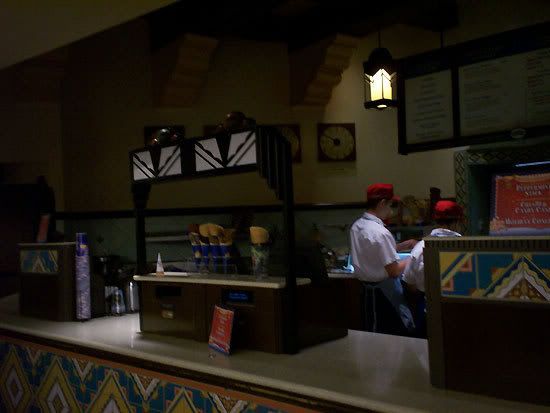 Burrrrrbank IceCream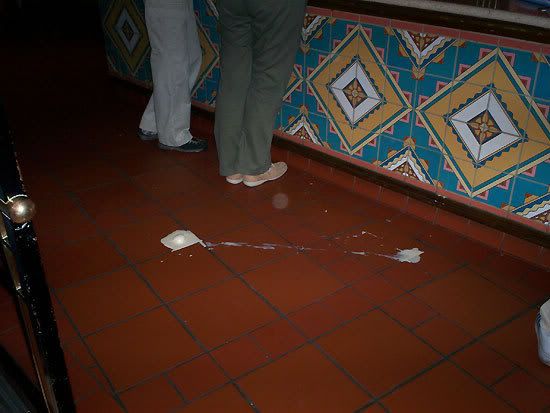 A messy floor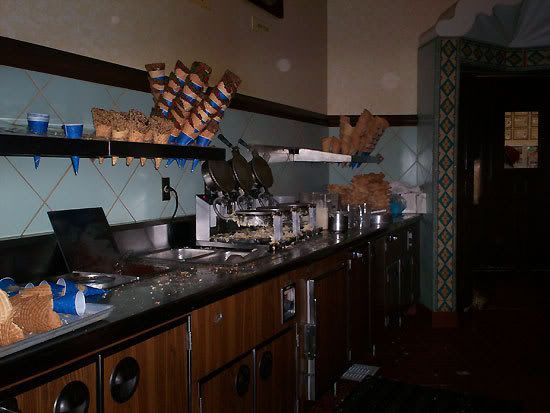 Messy waffle thingy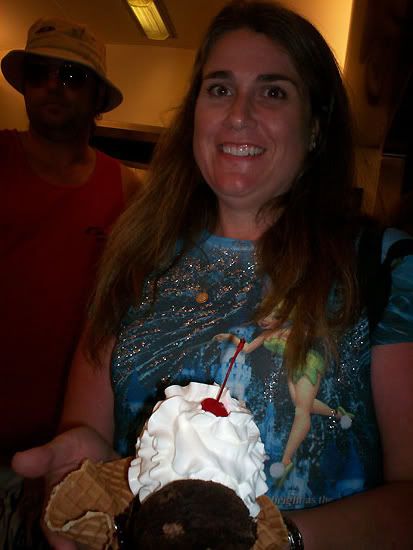 BandofGypsies shows her stuff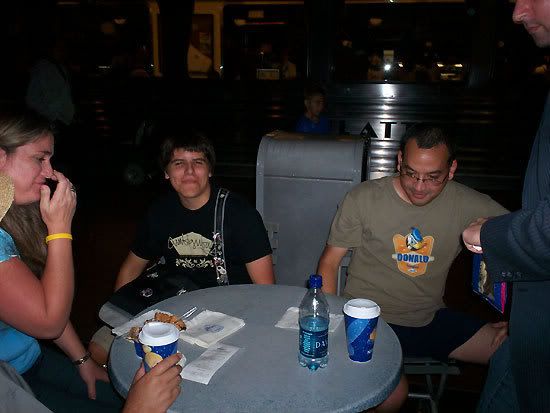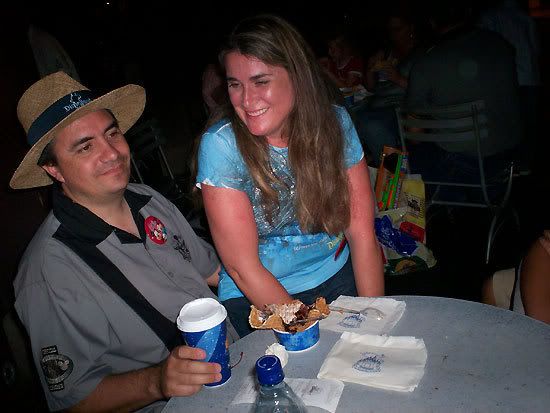 BandofGypsies and her husband were so nice. Dustysage and I really enjoyed their company, so down to earth and fun. Abominablesnowman was a nice kid too. He said he would make more meets in the future.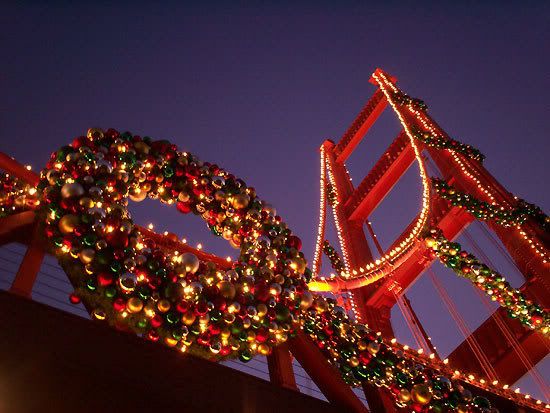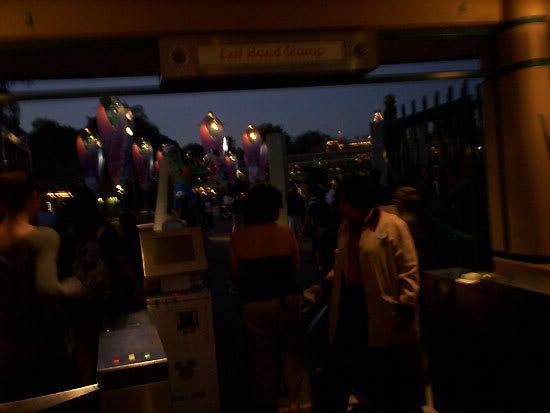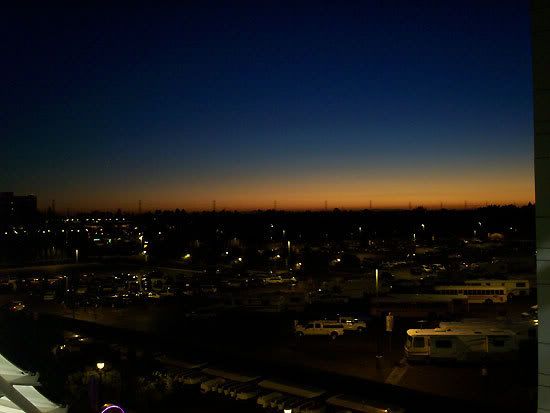 We had a great day but as always it had to come to...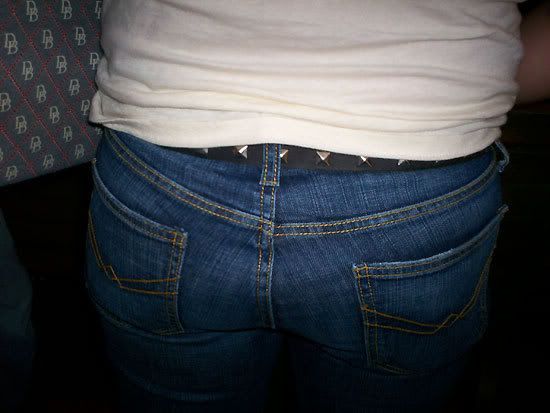 THE END!