Saturday, November 18th, Tigerlily (Darlene) and I (Charlie) enjoyed an afternoon of fun and frivolity at Club 33 along with some other fortunate MiceChatters.
We met outside of Club 33 at 2:15 PM and entered the lobby of Club 33 after saying the secret code into the 2-way intercom outside the door.
We were escorted upstairs where we were seated in the "Trophy Room"
Me and Tigerlily outside of the elevator to the dining floor
One old buzzard meets another...
The infamous buzzard that Walt Disney was going use to entertain his guests (via audio-animatronics) by listening in to their conversations with microphones hidden in the light fixtures.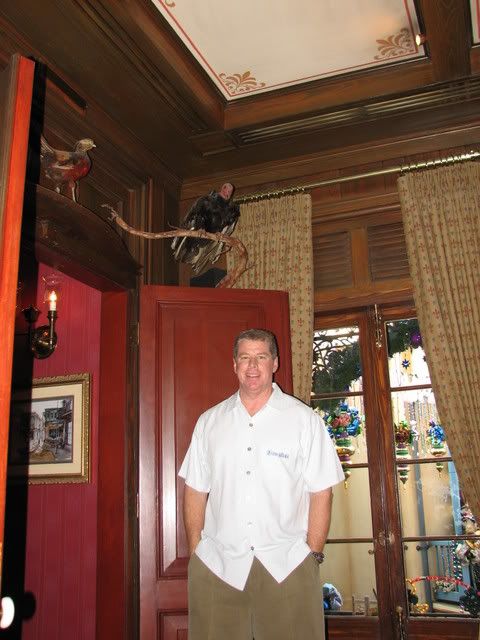 One of the hidden microphones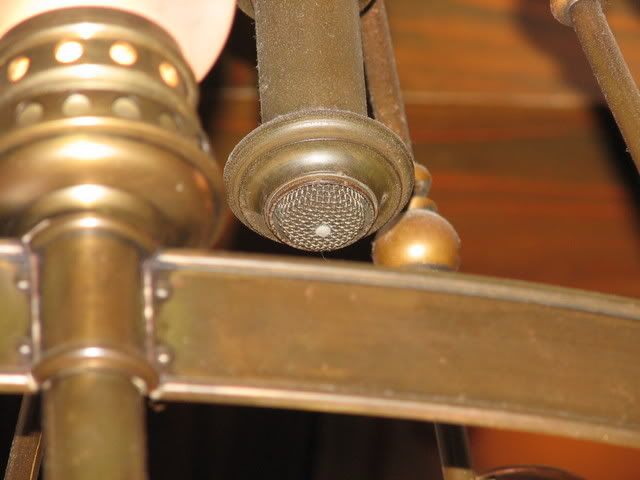 After all of the guests in our party were seated, we were given instructions by our server where the seafood/salad buffet was and that we would be served our entrees after finishing our "cold plates". We placed our drink orders and went to the buffet.
Our table as it appeared when we arrived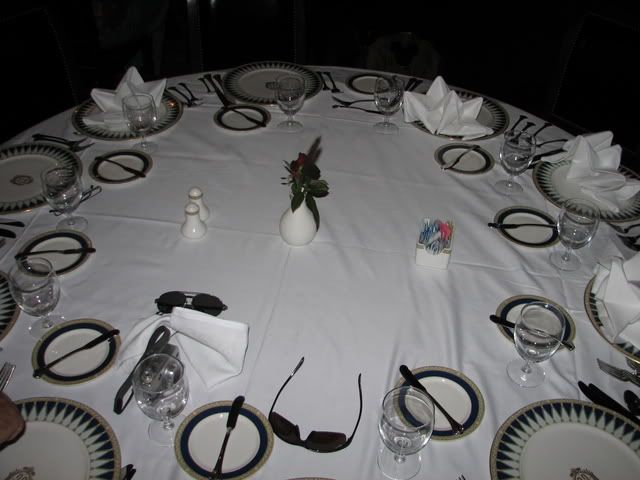 The salad bar had Ceasar salad, pasta salad, spring mix salad, pate', roasted vegetables (zucchini squash, onions, mushrooms, eggplant, bell peppers, etc.) and several other delicacy's. The seafood portion had shrimp, lobster tails, fish, and crab legs. mmmmmmmm, yummy!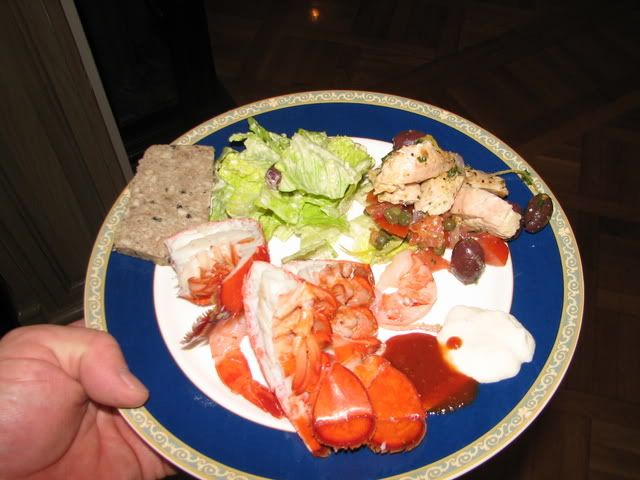 After we finished our cold plates, the table was cleared and our entrees arrived shortly thereafter.
I had the contessa shrimp scampi, baby arugula, heirloom tomato linguine AND caviar.(You can't see it in the picture, but it was there... and it was good!)
Darlene had the pan seared petit chateaubriand with vintage port reduction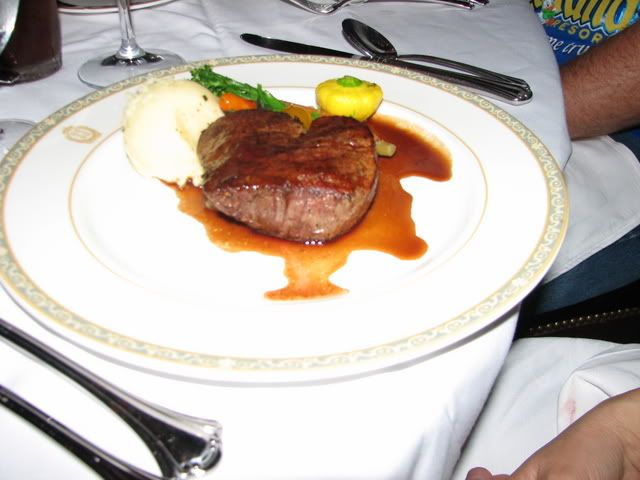 Standing at the bar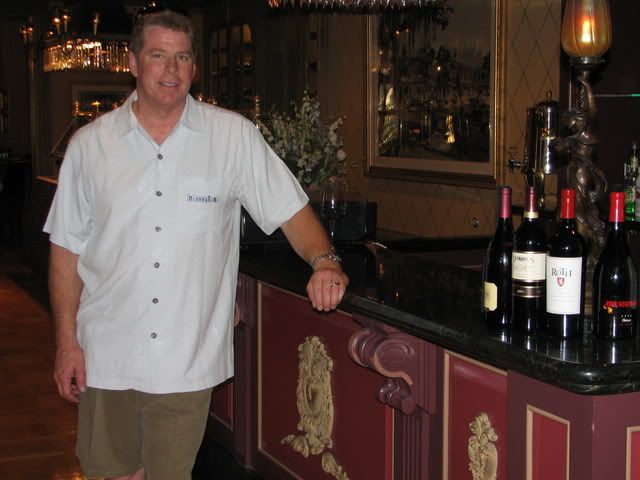 My very first
(but not my last)
Bombay Sapphire Gin Martini
, with a twist, up(not on the rocks)
courtesy of Tom Cheney and his lovely lady Victoria
, whom Darlene and I hope to spend some more time with in the future. And yes, I did get this just for the swizzle-stick!!
(Does this make me an honorary member of the DMCA?! Heck, I was drinking at 2:30 PM, what else do I need?)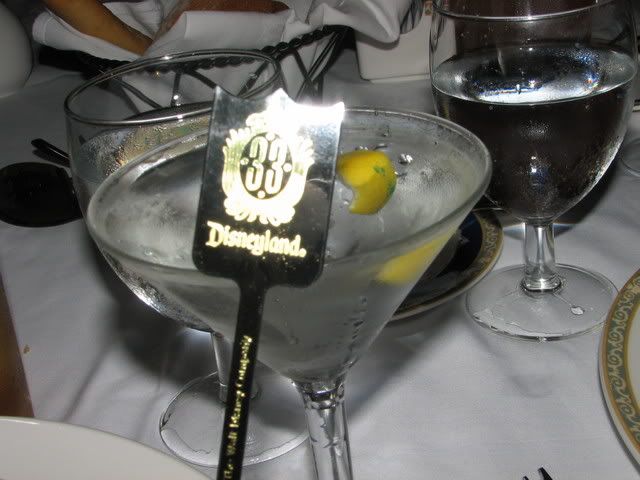 Tigerlily at the dessert buffet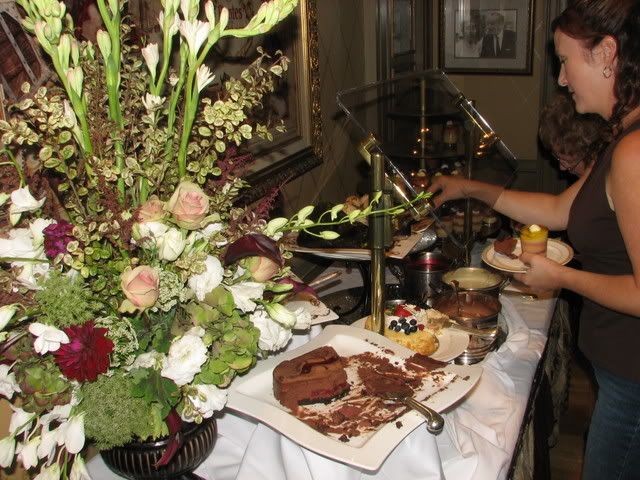 My dessert... gluttony at it's finest!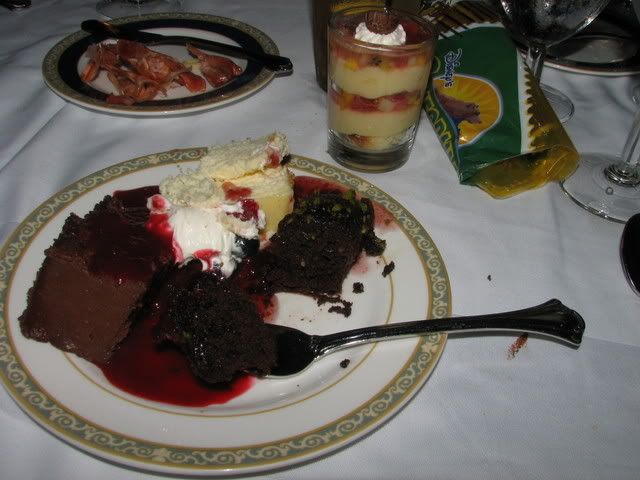 After finishing our wonderful meal, we headed out to the balcony that overlooks New Orleans Square for a different perspective of Disneyland and some good conversation
Mice
Chat
ters (dsnylndmom, LuvsLilo, Where's Barbie, PixieChick, Grumpy4,TomCheney, MasterGracey, Peoplemover1, Circarama) on the balcony overlooking New Orleans Square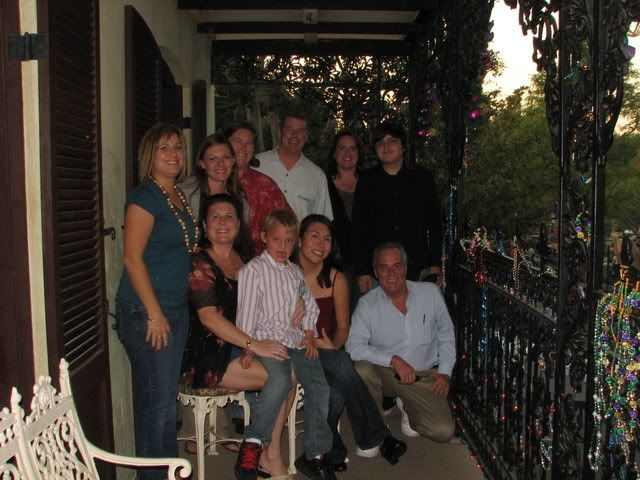 Looking down from the balcony to the Club 33 entrance below.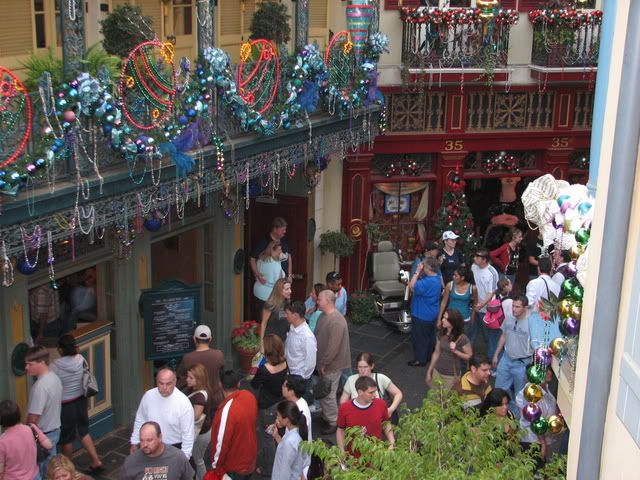 Tom Cheney chattin' it up with Tigerlily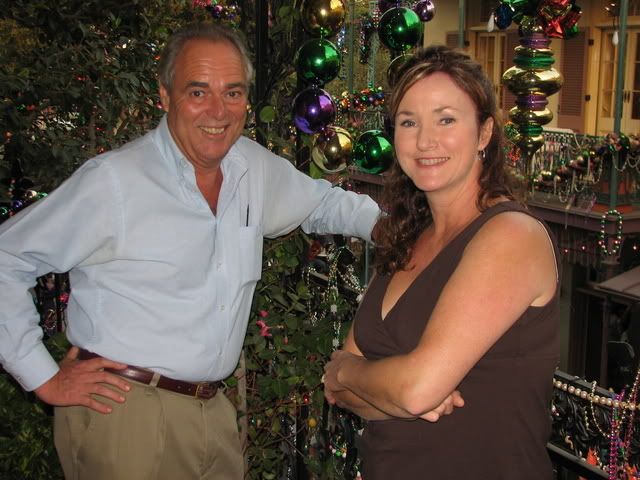 Another view of Royal Street
A better view of the ornaments in New Orleans Square
Circarama and Tigerlily enjoying the view
The giftware cabinet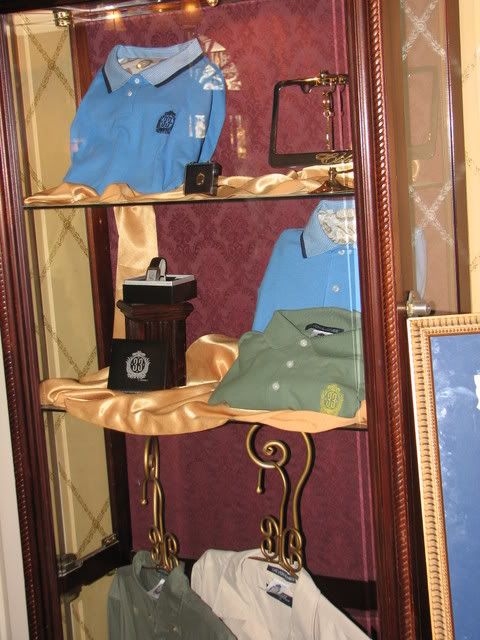 I scored a couple of collectibles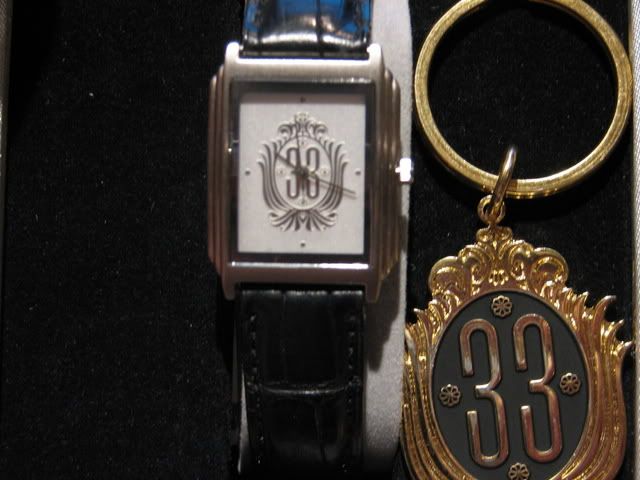 and then we decided that it was time to get one more pic on the stairs before stepping out of our cozy Club 33 retreat.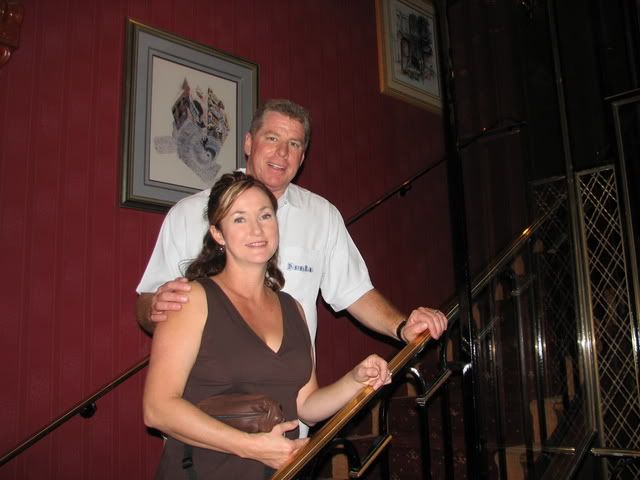 Thanks to our host for helping me with my quest to do every cool Disney experience possible. :bow:
I owe you some serious payback!
See you in 2 weeks at the Napa Rose for Candlelight.:yea: