I've been waiting since...um....last Spring to go to the park in the rain, and FINALLY it rained this morning!
So...I headed to the park, grabbed a peppermint mocha from the Blue Ribbon, and took a few shots before heading to work.
First of all, it looks like they are just about ready for Candlelight this weekend.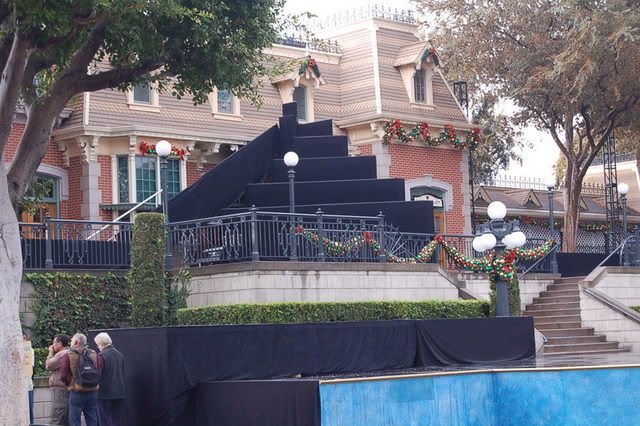 More shots of the park in the rain...
The rain seemed to help keep the crowds away today....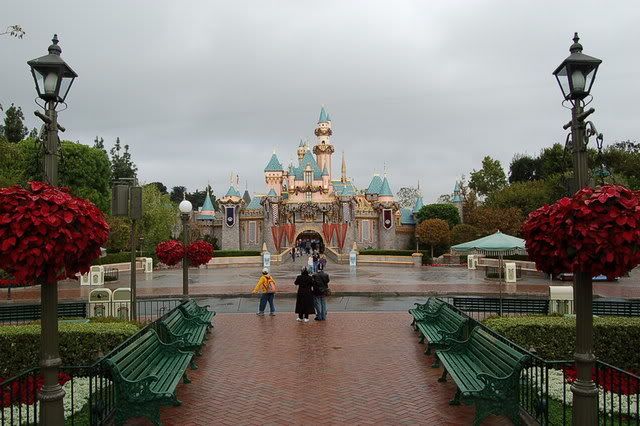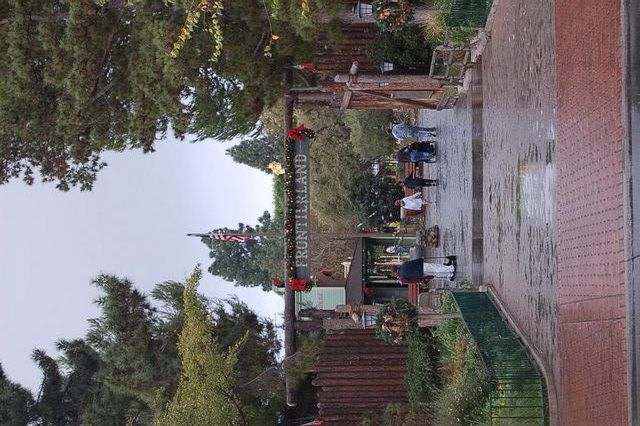 At 11:00 am, Toon Town had yet to open...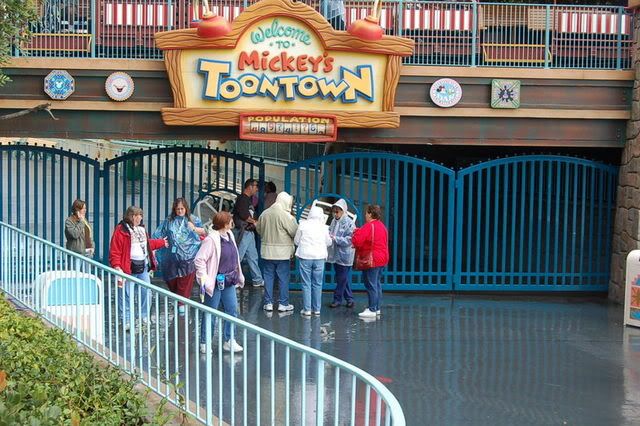 Even in the rain, a line is already forming for the Princess Fantasy Faire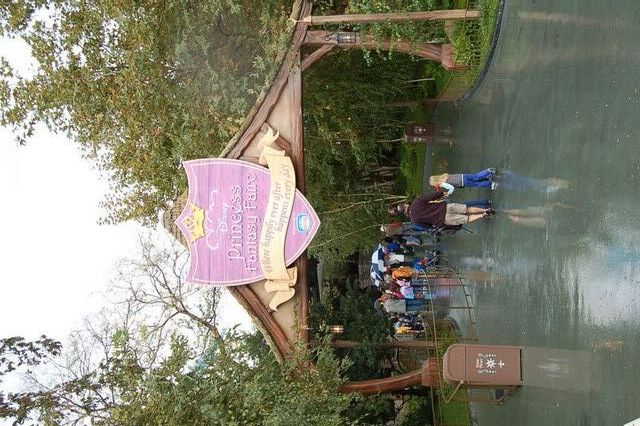 As for my street car question, is this the only way to get the street cars back stage? They have to reharness the horse each time? :blink:
Hello! You can stop now!!
Anyone know about the streetcar thing?
By 11:00 am I had to head off to work, and the rain had ended.
But I'm looking forward to Candlelight this Sunday night!