So, I was enjoying the park on Sunday, nearly a full day. At 9pm I decided I would wrap it up by using my Space Mountain fastpass. Everything normal up until the time of loading.
I was seated in the 2nd row, behind me were seated 4 foul mouth teens. In particular a girl seated directly behind me. As soon as she sat down all I heard of "F--- this sh--! I'll punch that bit-- in the face! F--- Disneyland! This isn' the f---ing happiest place on Earth!" and so on and so forth. I really wanted to say something, but decided just to keep to myself. During the entire ride all I could hear was her flapping her jaw. Although, in the background I kept hearing an annoucement being made.
With 2 turns left to go our train came to a stop. They annouced for us to remain seated and the lights came on.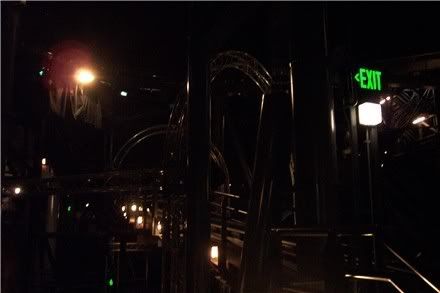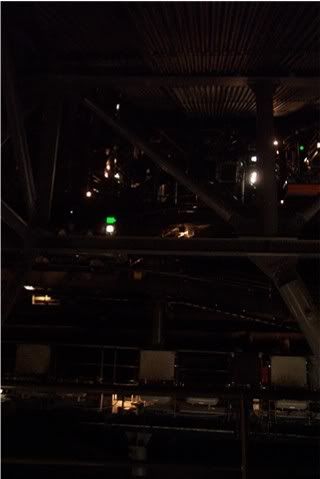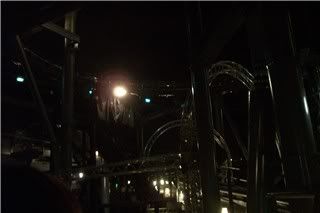 Then she started spouting off some more! Including some remarks towards myself for being lame enough to take pictures. About 5 minutes later a couple cast members came out and told us that they were going to push us down the track. So they did and we coasted into the station w/ the lights on.
They told us that we could go on again w/out waiting in line. The girl behind me so was vulgar I almost didn't bother. But I did. We rode the ride as it was meant to be and as we pulled in there was a security gaurd at the station. "Oh good" I told myself, "I'm going to meant these kids behind me." (Note: they were saying things that REALLY don't need to be said near anyone, let alone kids... and she mentioned that she was going to knock someone out). But before I could get out they told them to get out and they were dealt with accordingly. I really wanted to stick around and find out what happened...
Well that's my Space Mountain experience.