A quick update
WELCOME TO DISNEYLAND!
Candlelight happened tonight, and again tomorrow. Here's a look at the stage as it was set up for the event: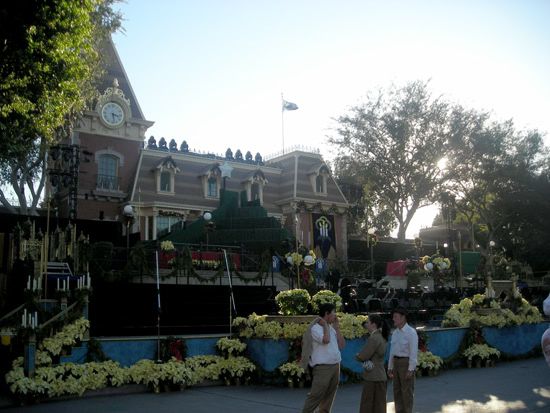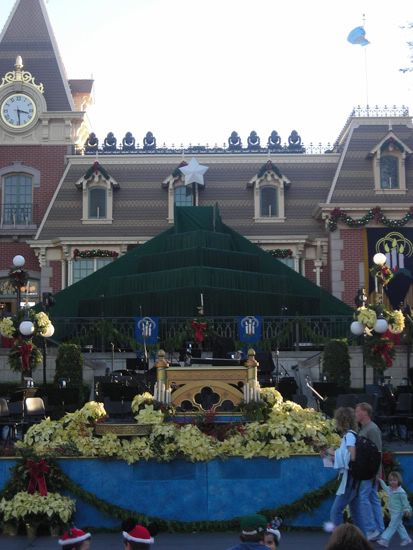 A ladder was out in front of the castle yesterday:
SNOWGLOBE!
At the end of Main Street, a the snowman from the holiday at Disneyland commercials is in front of the Castle in his very own new snowglobe:
Interestingly, the back of the snowglobe is open to any kid who wants to join the snowman and his critter friends... Honestly, you can literally climb right in if you didn't want to get kicked out of the park.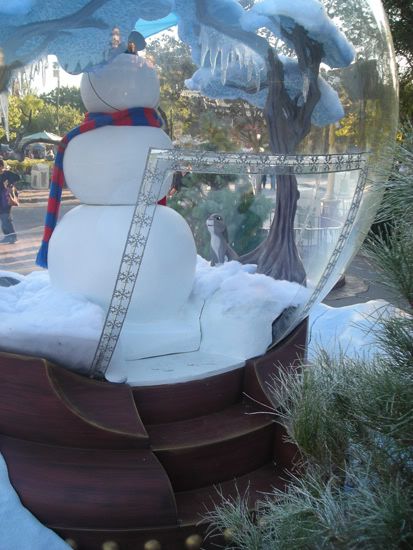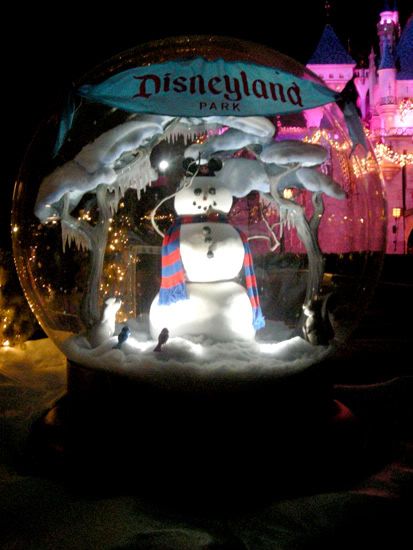 He's a neat little new addition
HAPPIEST TURKEYS ON EARTH
A CRITTER COUNTRY CHRISTMAS
Big garlands have been strung through the sky in Critter Country, held up by balloons! Pretty neat!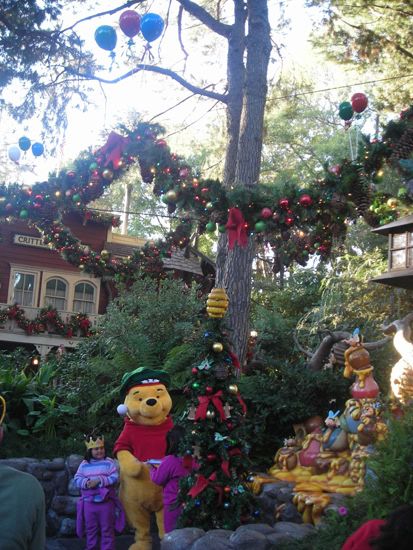 And even Splash Mountain got into the act: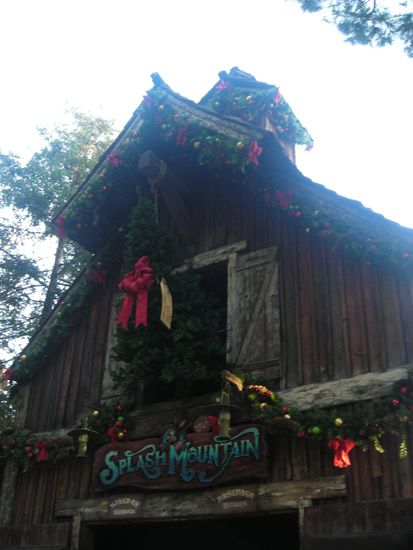 MATTERHORN TESTING
The Matterhorn was testing again on Friday... I didn't get any shots of the bobsleds running, cause I caught it after the testing did its last lap, but CMs were out...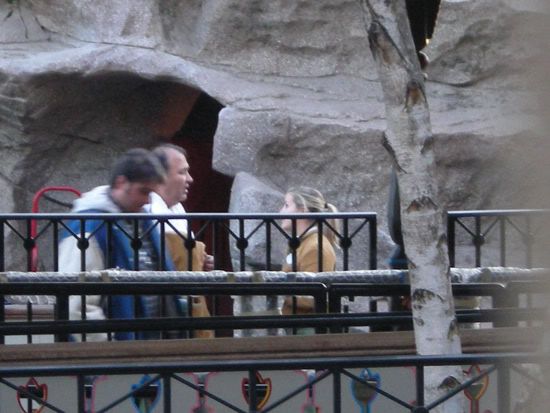 This waterfall magically starts not at the top of the fall, but half-way down... Magical!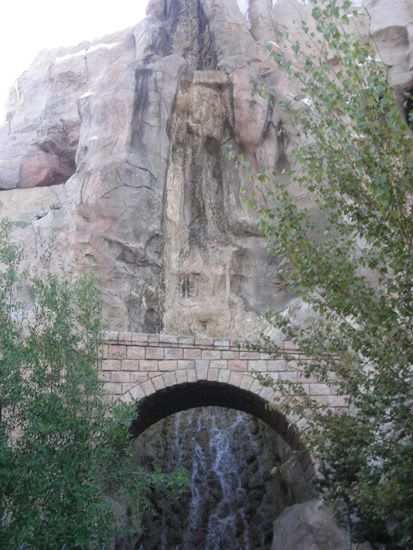 TOMORROWLAND CONSTRUCTION
Spotted something up on the Peoplemover track... are they going to be re-painting the railing?
Monorail work continues, and its gotta hurry - its got less than 15 days before it re-opens, and theres a lot that still needs to be done...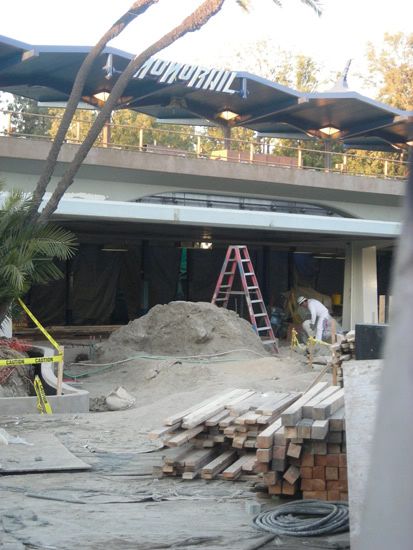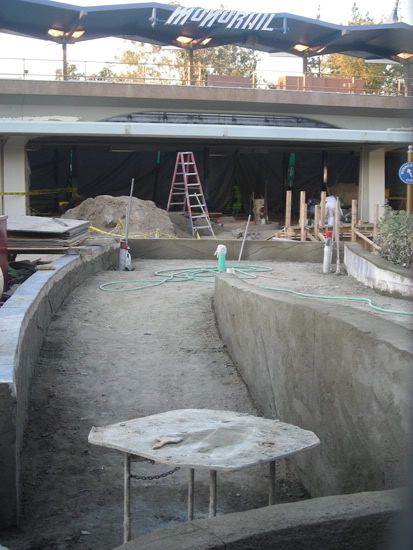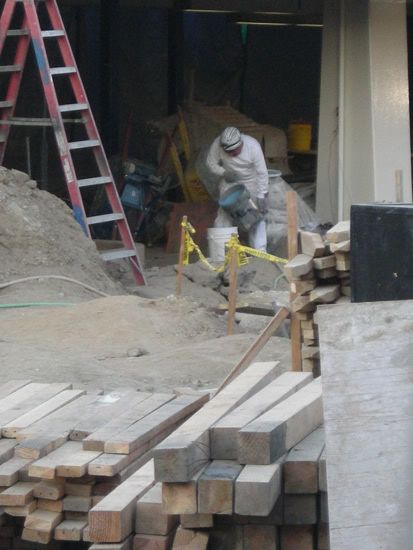 Nemo queue rocks: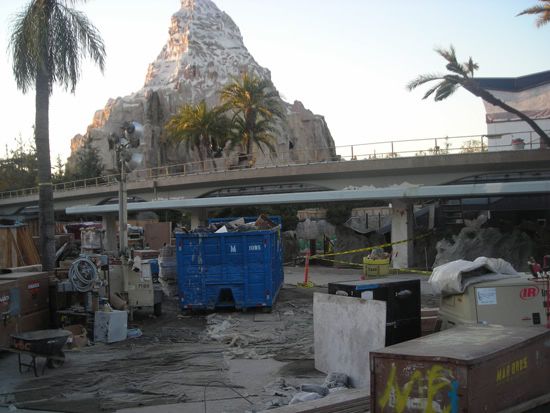 New banana trees have been planted over at Star Tours... they don't look too healthy..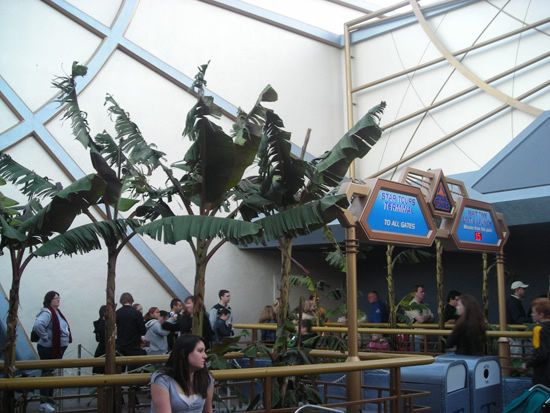 MIDWAY MANIA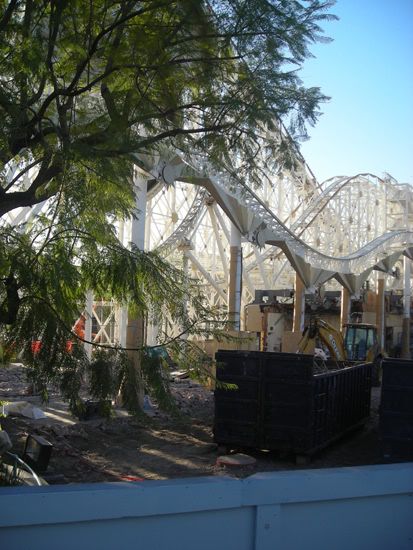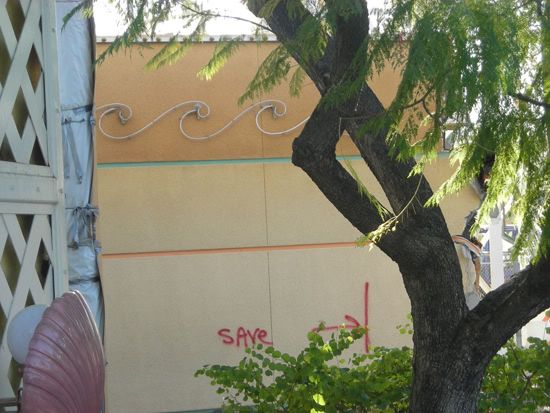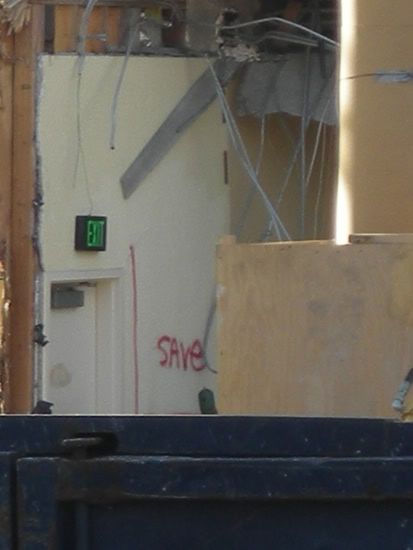 WHERE YOU CAN BUY A SHIRT OR A MUG...
I like how this Haunted Mansion mug has a photo of the Mansion with the "hidden 50" spider web on it: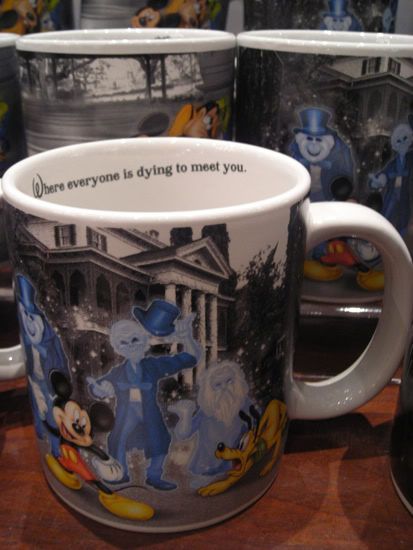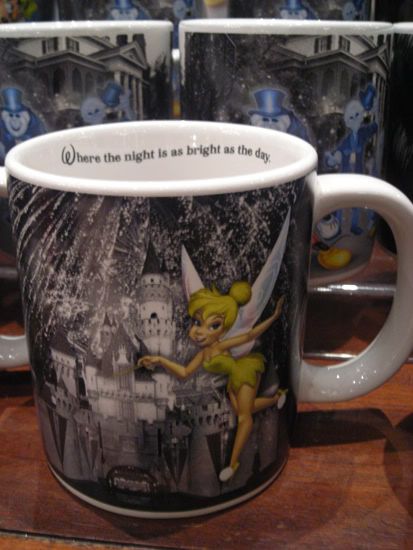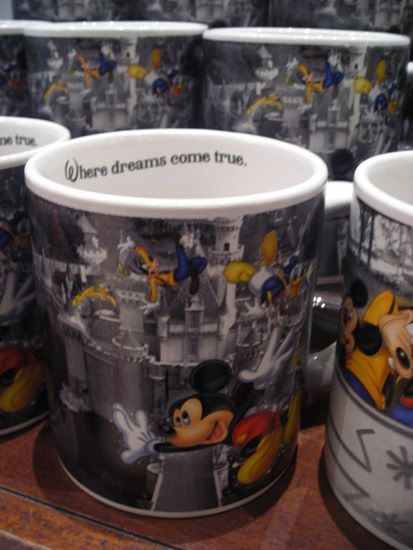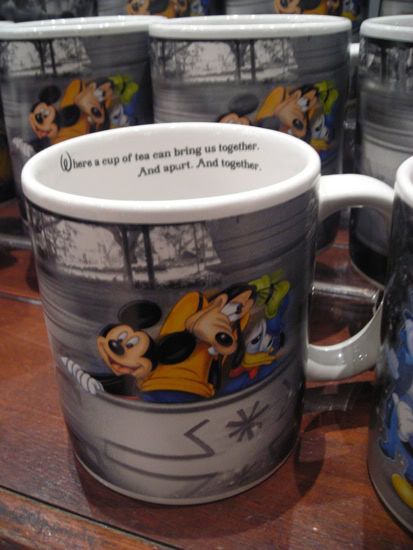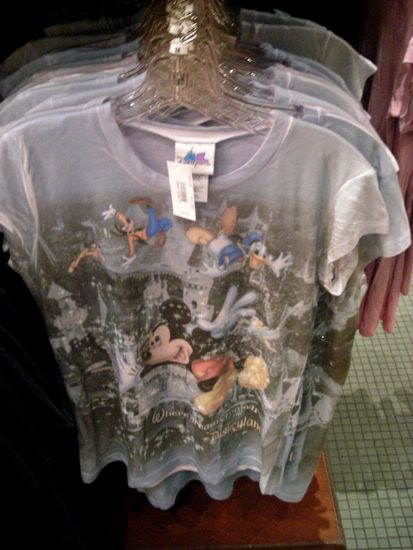 Old news, but the Wonderland CD kiosks at 20th Century Music have been removed. I'm not sure you can really get much music here at all anymore... Weird.
DISNEYLAND HAS NOW ENDED ITS NORMAL OPERATING DAY...
Allllllright... That's all!