I was in Disneyland over the Thanksgiving Break. Eventually I'll get around to posting my actual trip pictures, but until then I have pictures of what disrepair the park has fallen into.
Clearly, the days of painting the park every night are gone. I would have taken more pics, but my mom didn't want to "waste" film on such pictures. (Someday we really need to get a digital camera.) No attraction is save from desperately needing a coat of paint. So, what do you think - has Disneyland fallen into utter disrepair?
Big Thunder is supposed to look rustic...but not this rustic. You can see how worn the handrails are.
"it's a small world" is looking like "it's a dirty world."
Chipping paint in the Astro Orbitor queue line.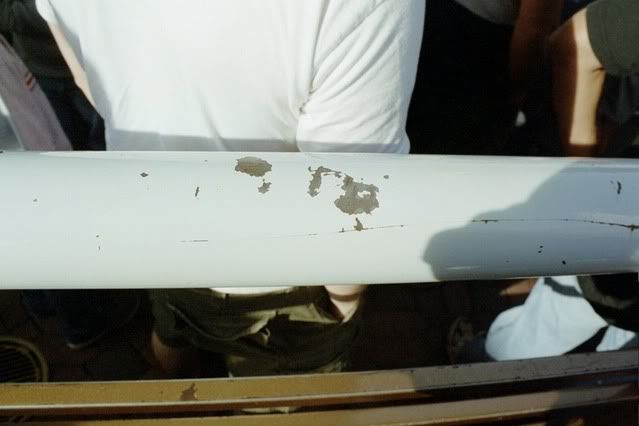 This Astro Orbitor ride vehicle is a disgrace to Disneyland!!!