Went to the park on Friday December 1st. Wasn't too crowded, but I did get to see the little pet cemetary on the right side of the mansion.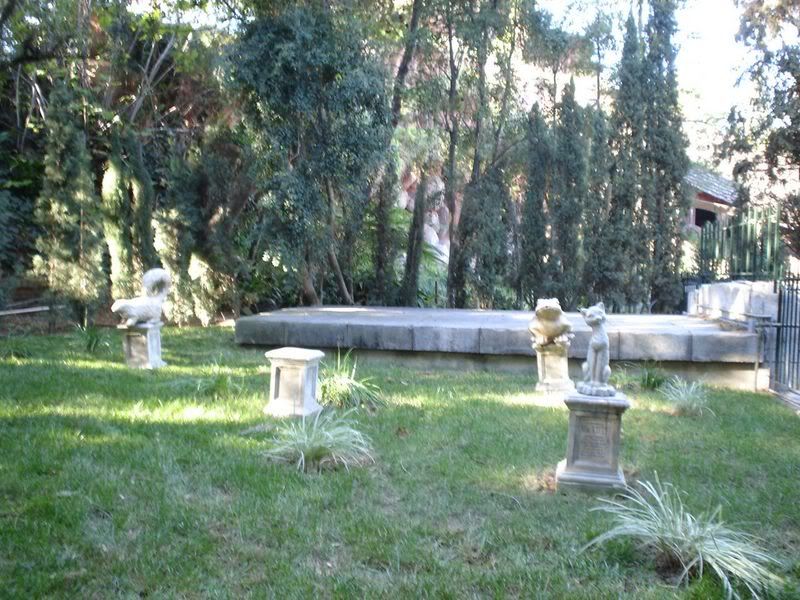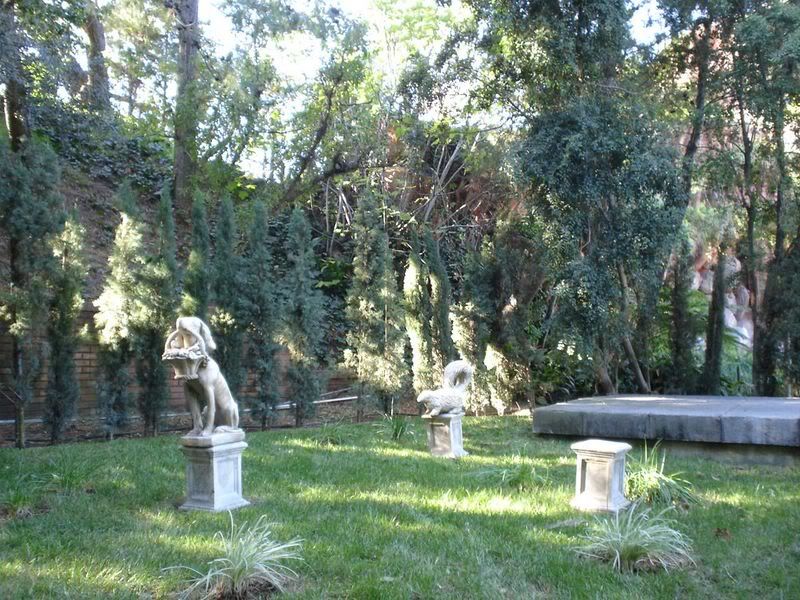 Here's Mr. and Mrs. Jables.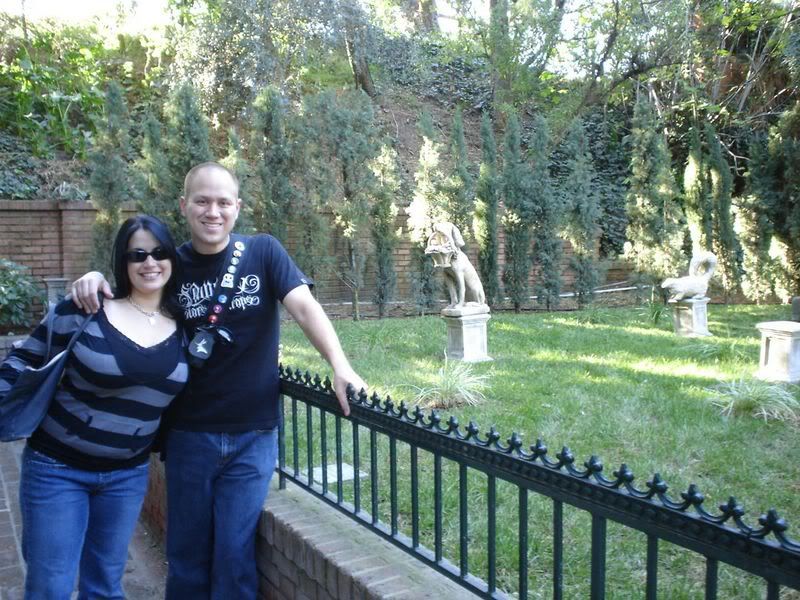 Also I don't know if anyone else has noticed this or not, but the cobwebs are back over the busts of the statues in the line, there's an Elvis picture on the left side about 3/4 of the way into the attic, and if you look at the very first window on the right side of the ballroom there's a very small silhouette of the hitchiking ghosts. Cool thing about the CM that took us over here. After we were done she told us there's no point in going back to the line. Instead she opened up a door that had a giant green curtain in front of it and then another door that lead right to the entrance of the elevators! It freaked people out and we LOVED IT!
There's my little update. Hope you enjoy!