The Week *After* Thanksgiving--A Trip Report
We left Portland, Oregon early Saturday morning, Nov. 25 for Disneyland. The car ride wasn't that bad. We were armed with three Gameboys, a DVD player, plenty of games and DVDs, and I had made each girl a play list of songs on my iPod for emergencies. My husband left the radio on the 80's channel on XM while driving, so he was happy.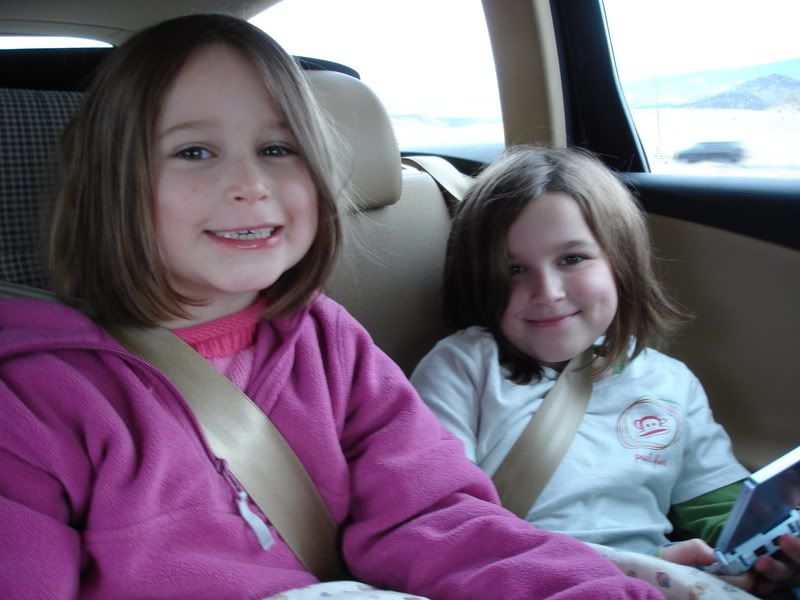 We stopped in Ashland for lunch, and drove past Shasta, straight to our hotel in Stockton for the night.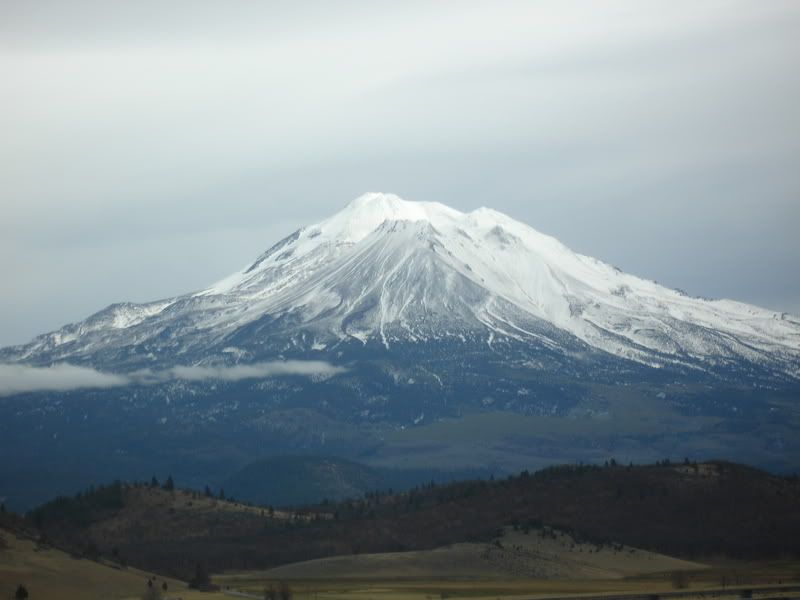 On Sunday, we drove til we hit Valencia, ate at In-n-Out for lunch, then again down I-5 to Anaheim. We checked into our hotel--The Desert Palms on Katella.
The view from our room: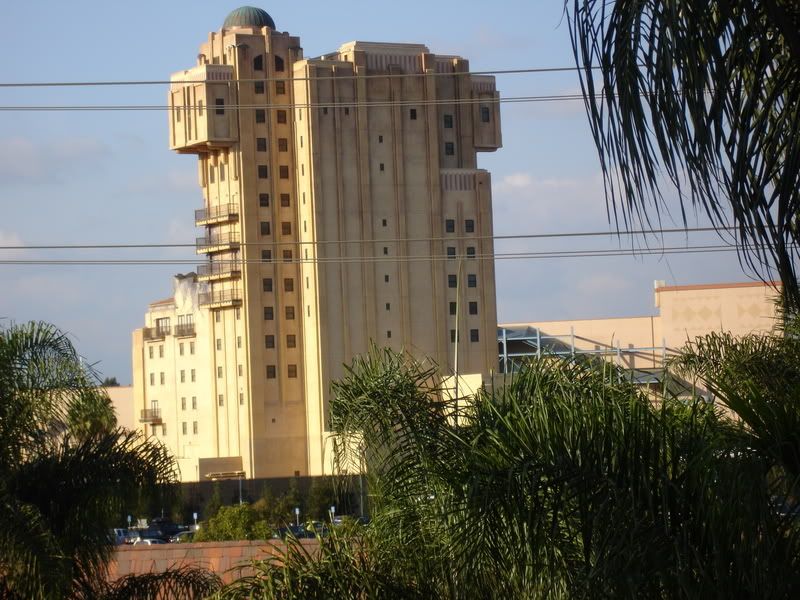 Our suite: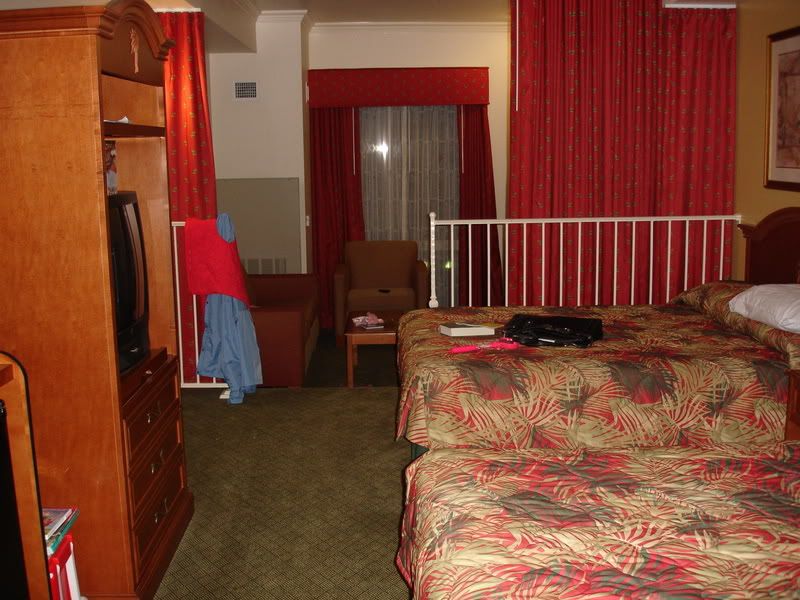 I don't think the picture does the room justice. The remodel of the hotel is gorgeous. A lot of detail--new crown molding, marble in the bathrooms, the place was spotless. We'd never stayed there before, and it was a steal for an average of $70/nt. for six nights.
We unpacked, freshened up and hit Disneyland at 4. It was a bit dead for a Sunday afternoon:
We watched the Christmas parade, then headed straight for the Jedi Training Academy in Tomorrowland. Our Star Wars loving daughter didn't get chosen to participate, but we knew how to do it next time. It was more of a recon mission.
Then we went on Autopia, since our eight year old was finally old enough for her own car, then I was desperate for IASW: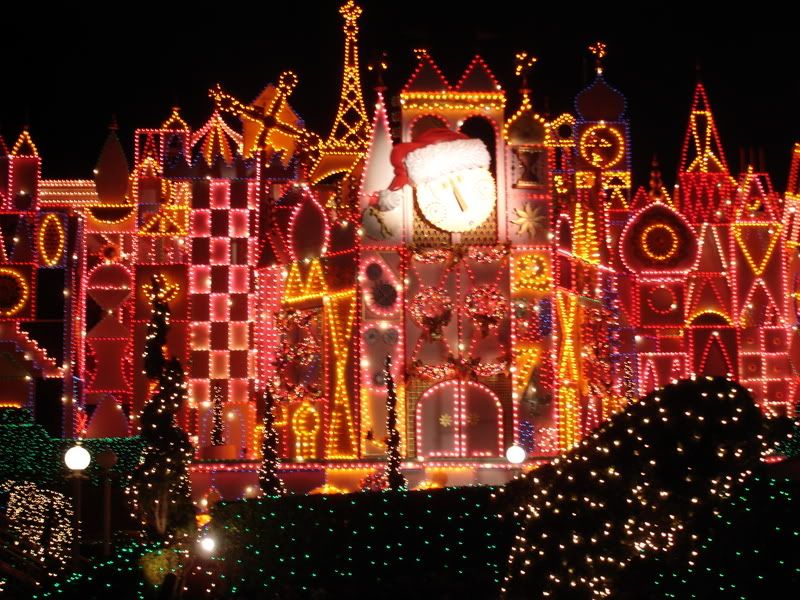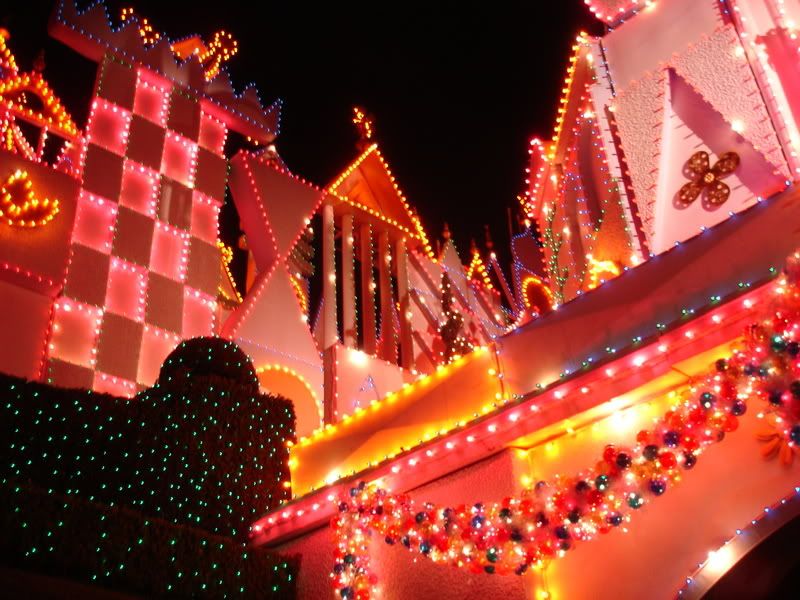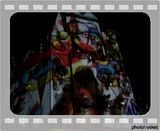 We took the train back to Tomorrowland to eat dinner at the Pizza Port and to ride Space Mountain: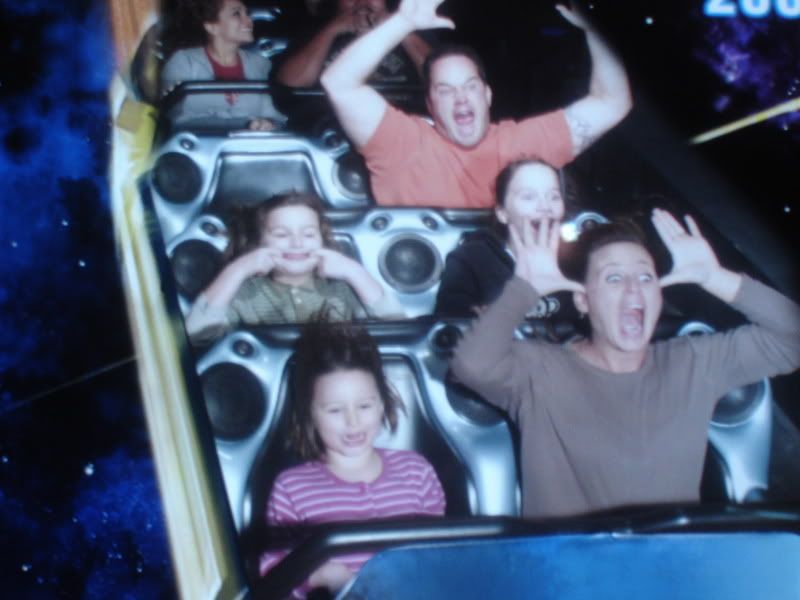 We rode Buzz before heading across the way to watch Fantasmic. Only my eight year old had seen Fantasmic before. We usually skip it in favor of rides or fireworks. The whole family enjoyed it from the stairs between the two light towers. We had a great view--right next to the people who paid for the dessert buffet. Heehee!
We had a half-hour wait for the show to begin, so I took the girls on Pirates. They hadn't seen the updates and changes before, and they loved it. I admit it's growing on me, too.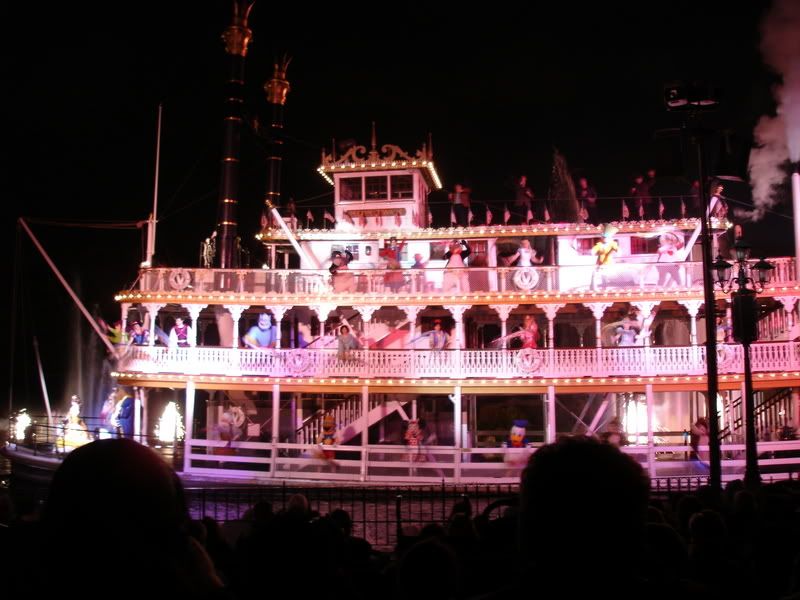 After Fantasmic, we went on Mansion--it was empty. There were maybe 15 people in the chamber with us. Then we rode Splash twice. We got to stay in our log. Three times was pushing it, so we headed to Pooh, which was closed, then Big Thunder, also closed (kept breaking down all week), finally to Dumbo, which had NO line. Then we rode Storybookland, the Mad Tea Party, Alice, Toad, and Peter Pan before calling it a night.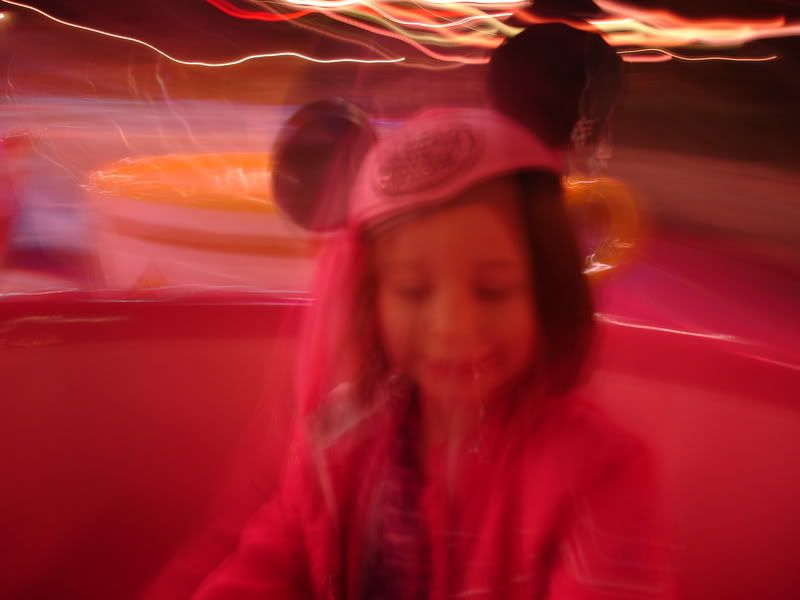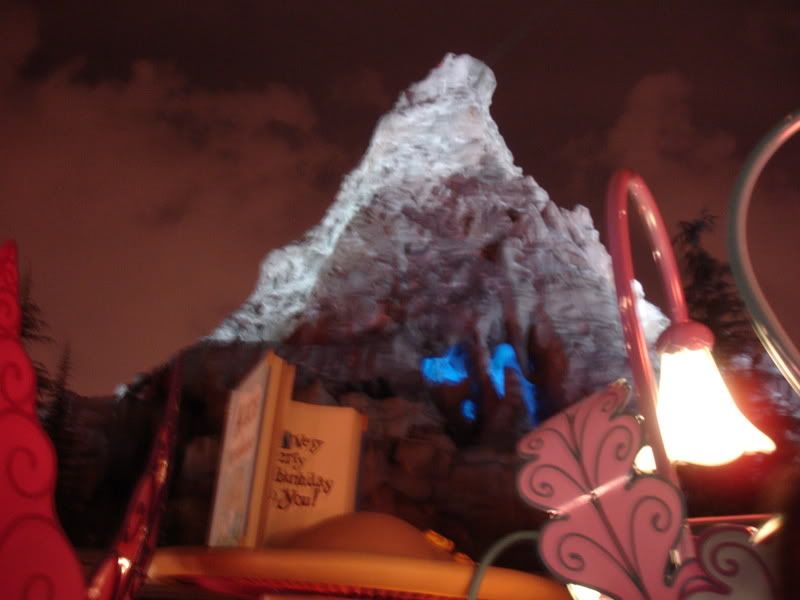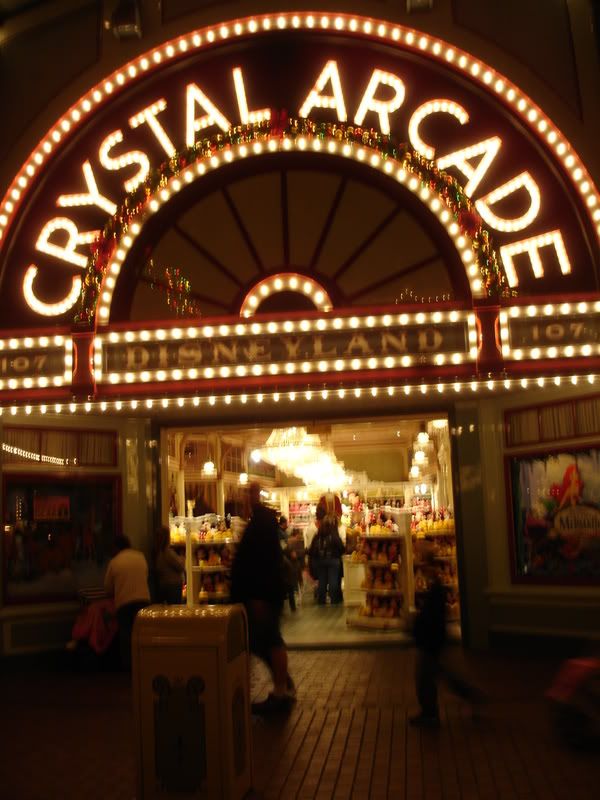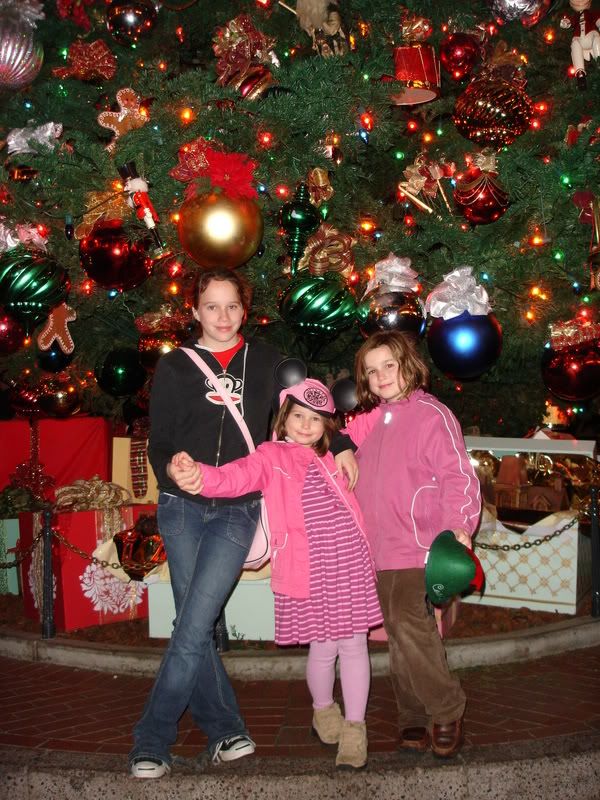 The obligatory picture in front of the tree on Main Street.
All in all, a perfect first evening at Disneyland.