I'll try to keep it brief, I know you want the pictures!
Thanks to a cancelled appointment that morning, I was able to get up to DL earlier than usual (which is to say, not only DURING, but PRIOR TO the meet, for a change!).
While waiting for noon, I wandered around and took some shots of the park all decked out:
Okay, I lie... just noticed chronologically on my camera that those were from the week before (so sue me). But isn't the park pretty?
I'll get to this last weekend's park pics in a sec, but first, this is the "Summer Rolls" appetizer at ESPN zone, served with a peanut sauce. They're awesome!
Okay, so back to 12/3...
Plaza Pavilion was all fenced off, and guess where the pianist was? Yup... behind the fence.
Walt and Mickey looking grand on a cold winter morning (fall technically...)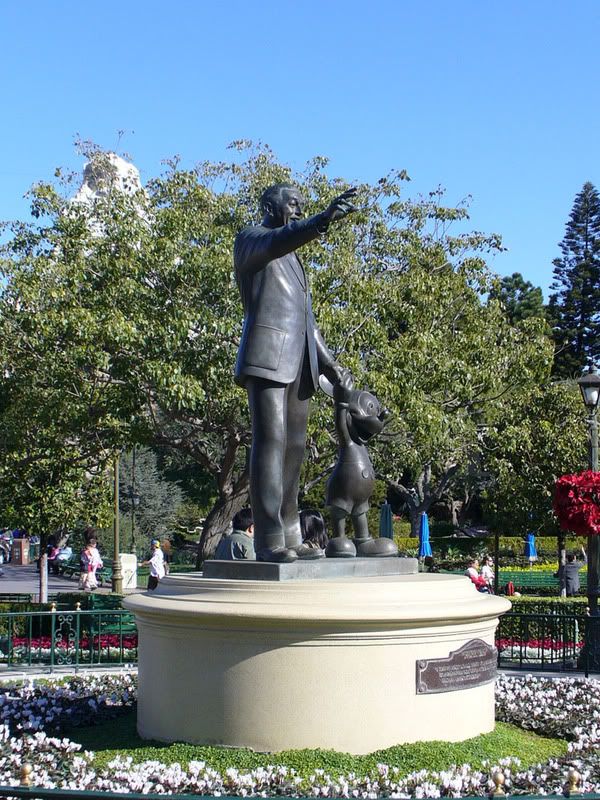 Okay, love these two... the castle, in all its glory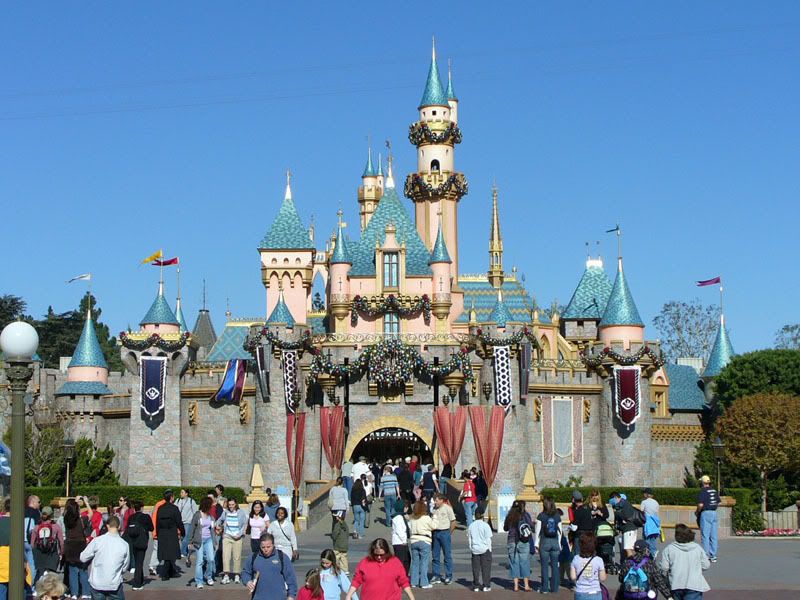 That being done, I decided I'd better fulfill Talon's request of letting him know what I'd like for Christmas by taking photos of some "droolables":
Very unusual and cool photo frame:
Christmas village style DL miniatures (larger than Olszewskis)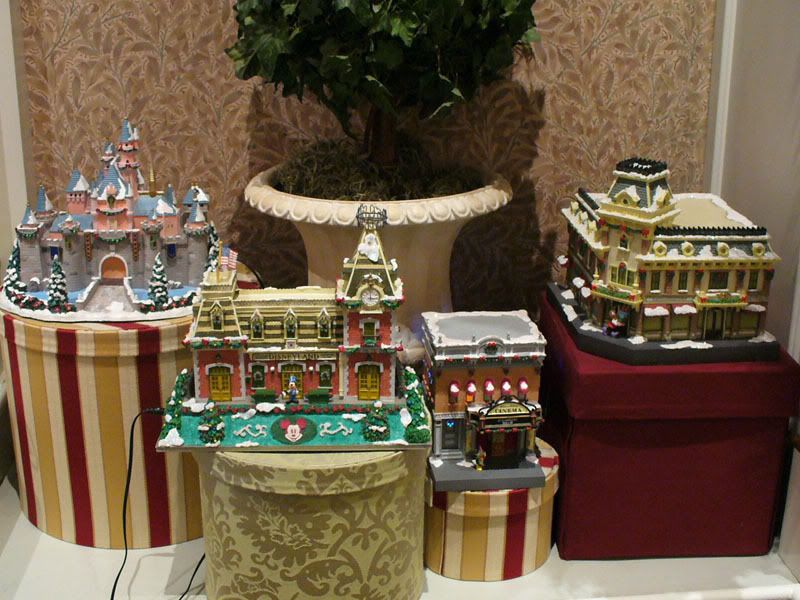 Hard to see, but some day this figurine of Philip and Aurora will be a cake topper. Some day....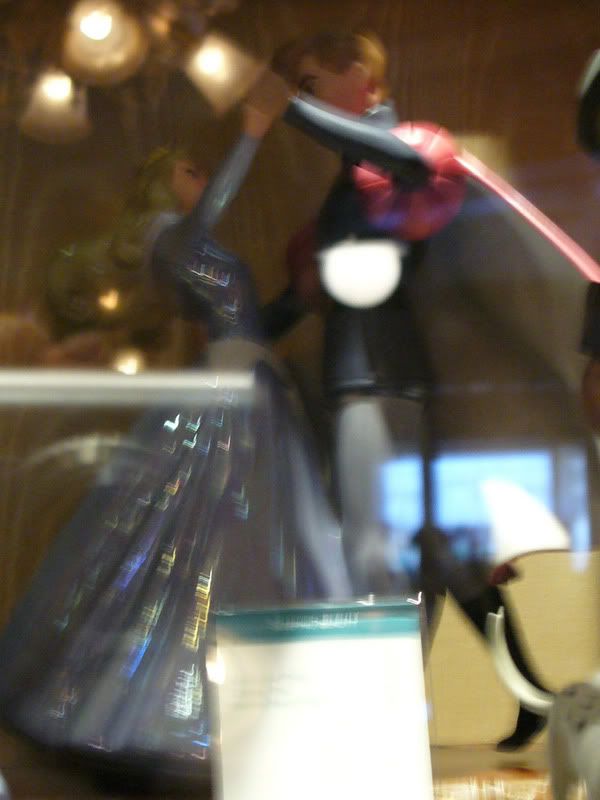 Olszewskis... I want them ALL (except the hub... already have it!
)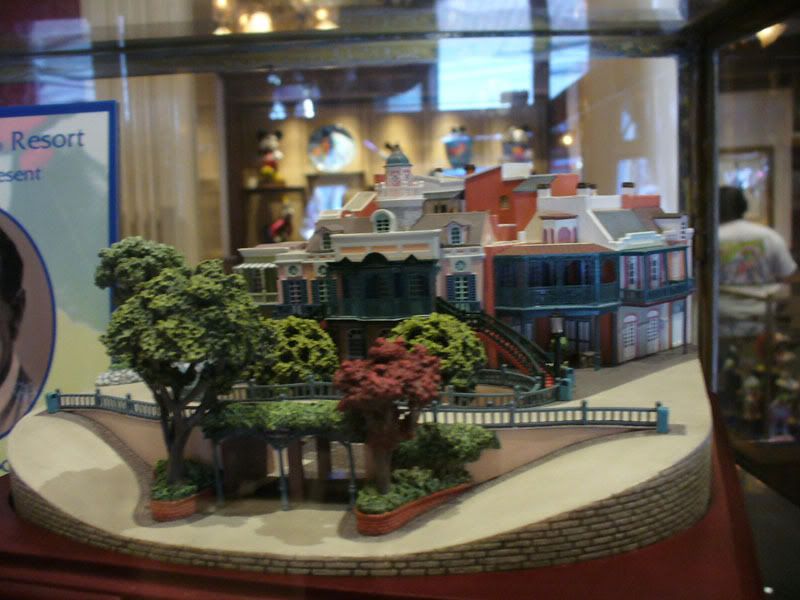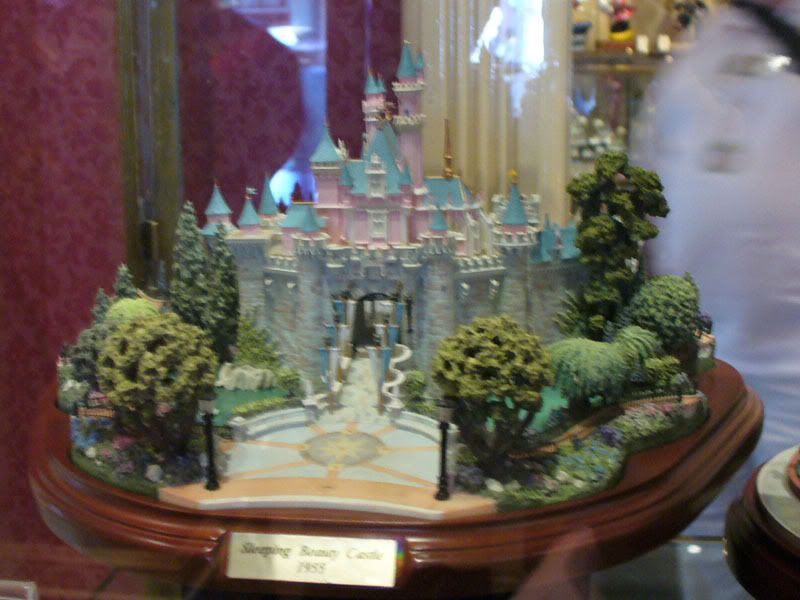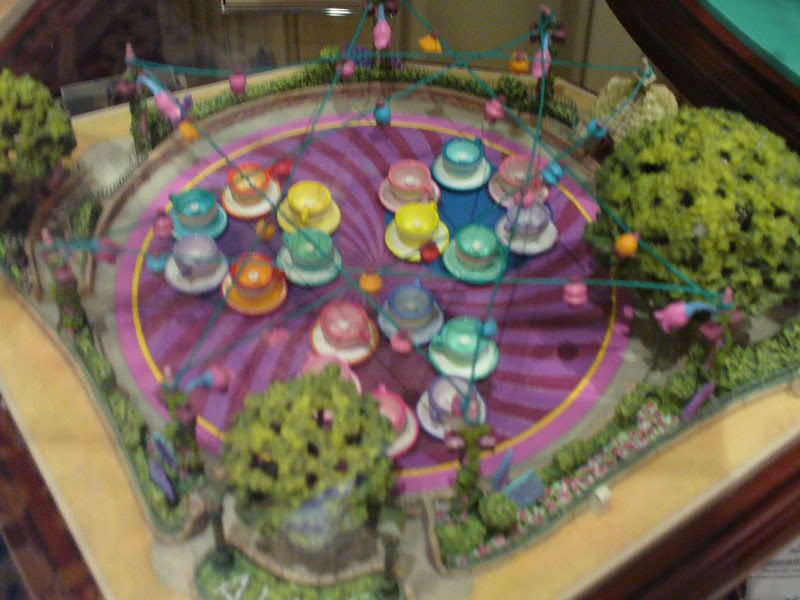 Some mini posters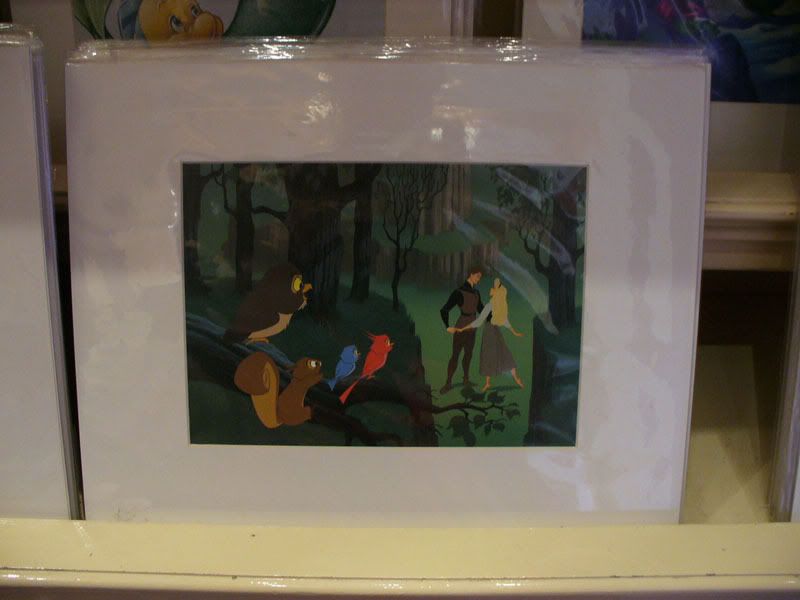 Mini attraction posters
And MORE OLSZEWSKIS!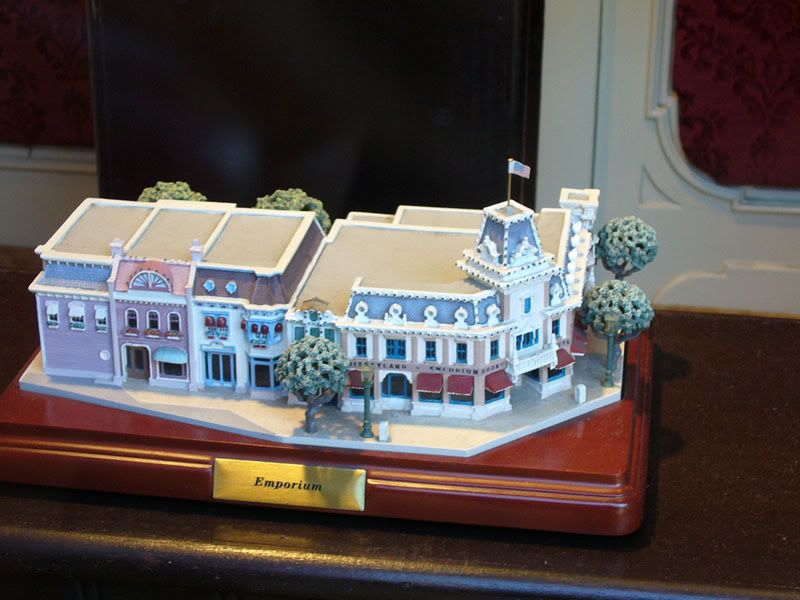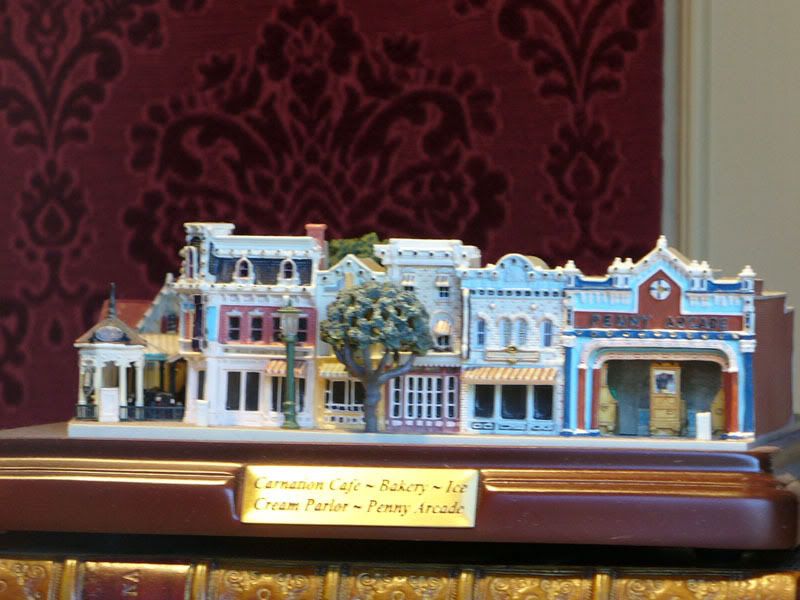 (it's an obsession...)
DL-themed big figs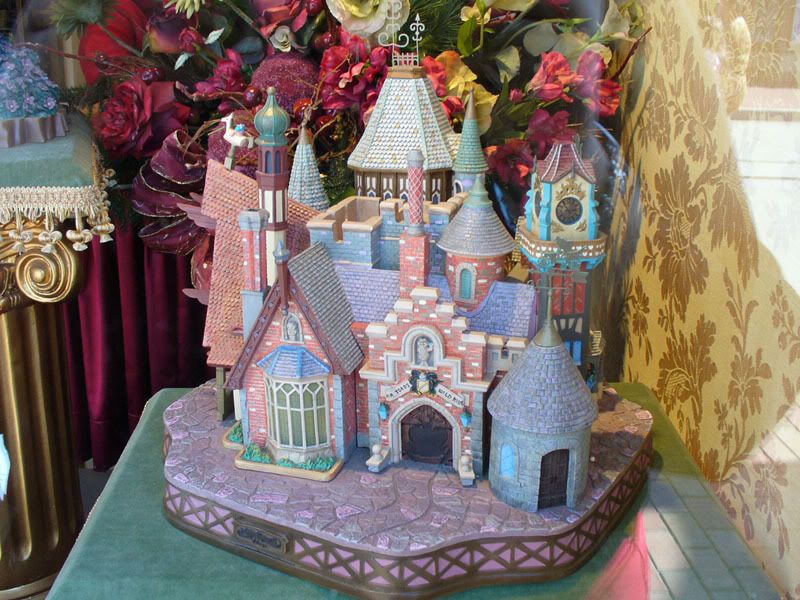 Shopping over, I headed back to the hub for the meet. Good shots of the castle on the way there: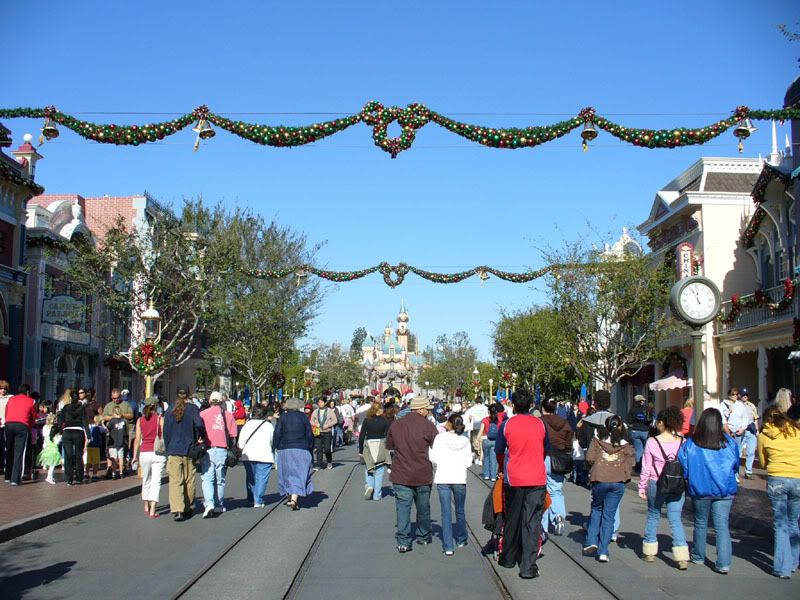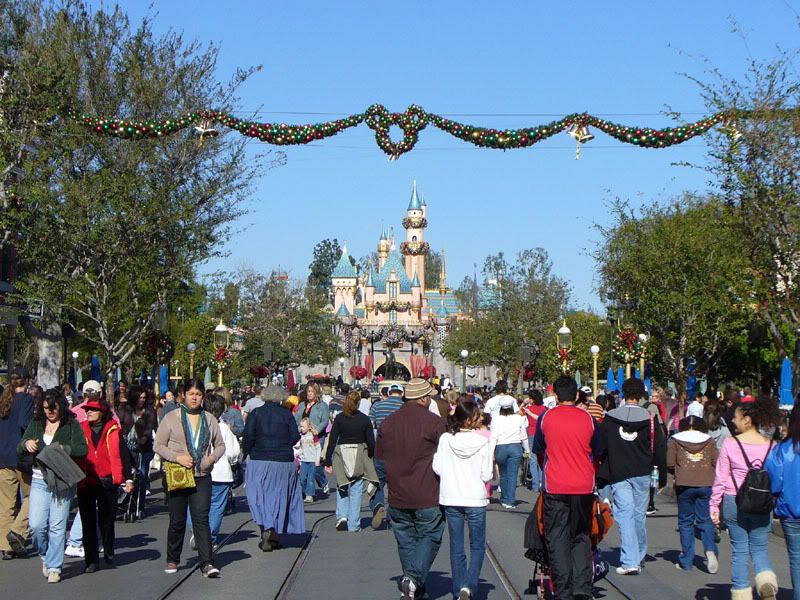 Of all days for the group to decide to go to one of my favorite places (Pizza Port), they pick the weekend when I'm dirt poor
. But that's okay, because a few folks decided to go to my OTHER favorite place, Trattoria, where an in-the-red gal like myself can pick up a bowl of soup and all the breadsticks she can eat for $6. Okay, so I couldn't afford the marvelous sandwiches this time around... all in good time, all in good time (spent too much on Christmas shopping on Black Friday, if you must know...) Still Trattoria is awesome and worth a try if you haven't eaten there yet.
Then it was time to head back into DL and start preparing for Candlelight (read: camp out for a spot). So we left DCA.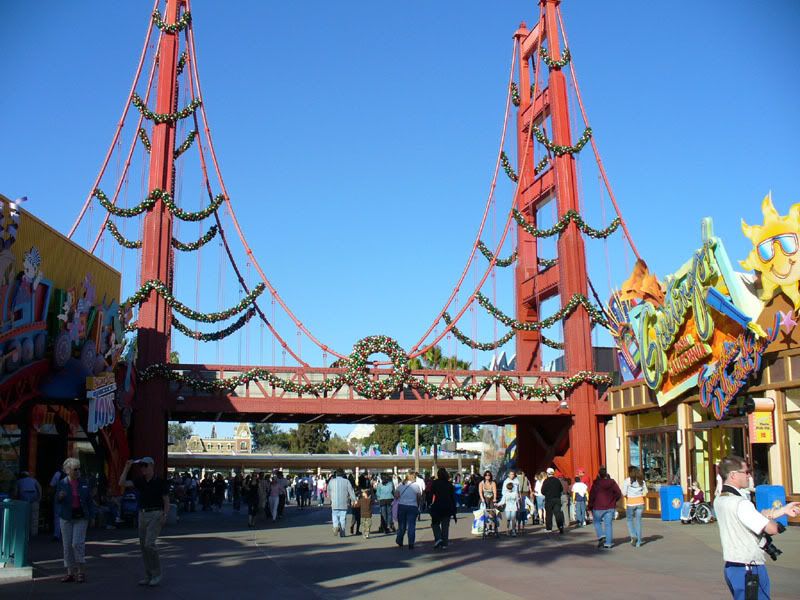 And on the way across the esplanade, I saw this brick, which I simply HAD to photograph for Chernabog: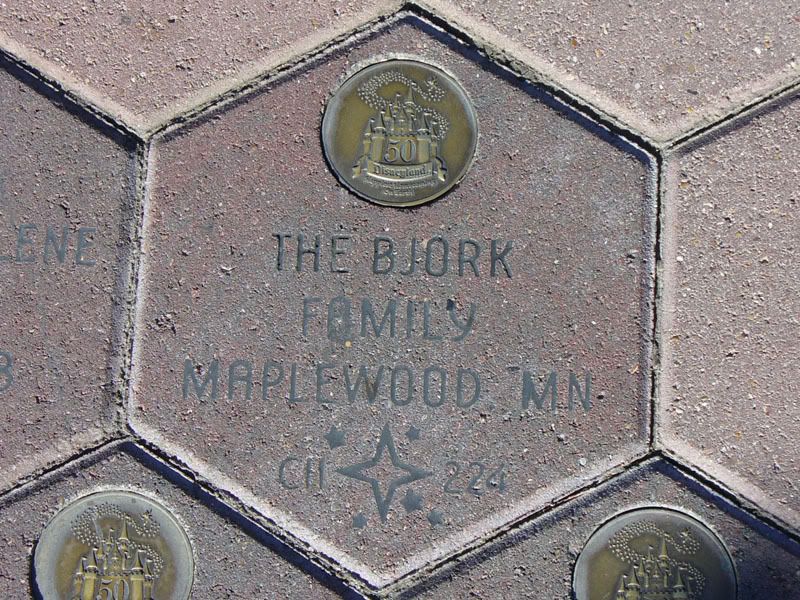 Met up with Purpledove, who had already staked out an awesome spot
But then realized that I ought to get a seat cushion, since I'd be sitting there till the 5:30 show. So I went to the parking garage. This amused me, I call it, "Pigeon: one, monster truck: zero"
Anyway, our spot for Candlelight was also a decent viewing area for the parade. And yeah, I believe that tinkertoy blade is broken. At least, it appears to be unintentional
Sound check for Candlelight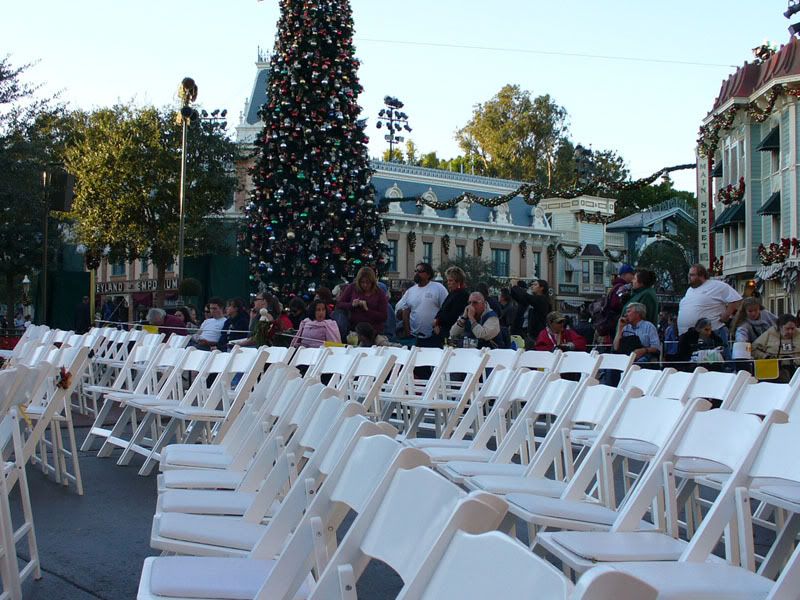 Some security CMs rehearsing a modified flag retreat, to deal with all the chairs in the way. about 15 minutes later, they did the actual retreat.
More photos in a minute...