Happy Birthday Walt!
Well, I decided to head down to DL by myself to celebrate Walts birthday and meet up with some friends from Seattle.
I took my camera with me for company...
so here's what I saw...
Clean up is complete and things are back to normal at the Main Street station after the Candlelight activities.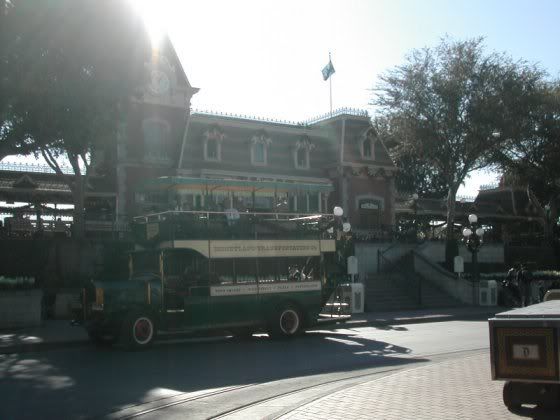 Main Street was pretty quiet today. It was a nice change from the regualr weekend crowds I'm used to.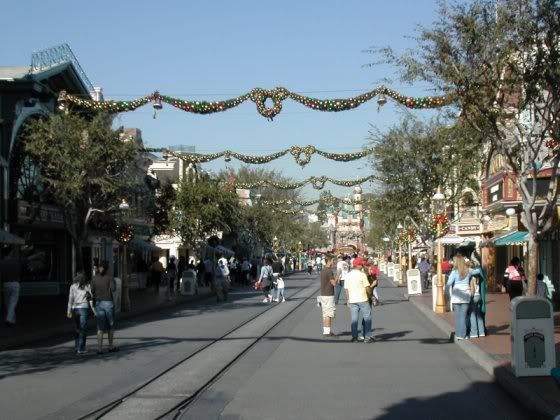 No line at the Blue Ribbon Bakery... so I had to go in
I got an orange freeze since it was going to be 78 degrees and it was about 1pm when I got to DL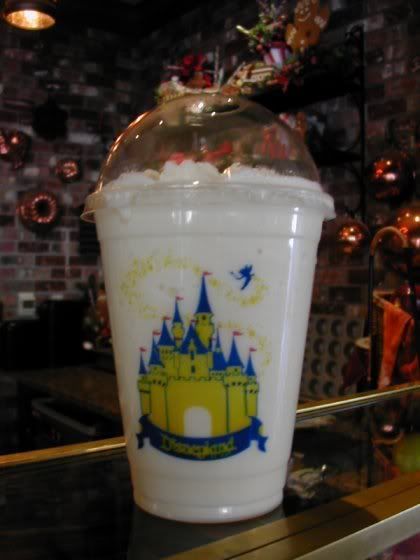 Since MasterGracey wasn't with me today... I had to stop by all the hot spots and snap some pictures for him. I'm sure they won't look as good as his do but hey, I'm just an apprentice!
Work on the monorail station continues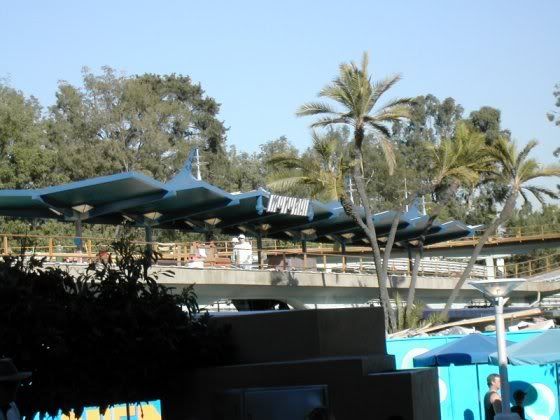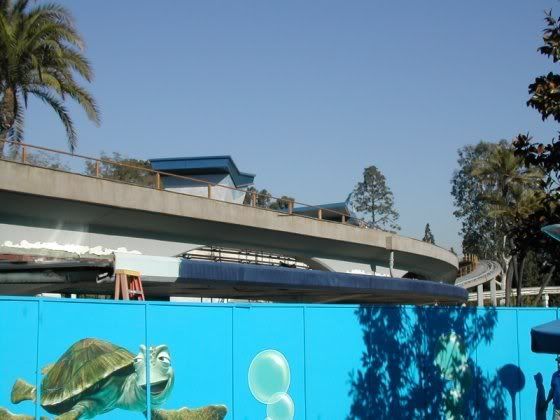 Looks like a new ramp was poured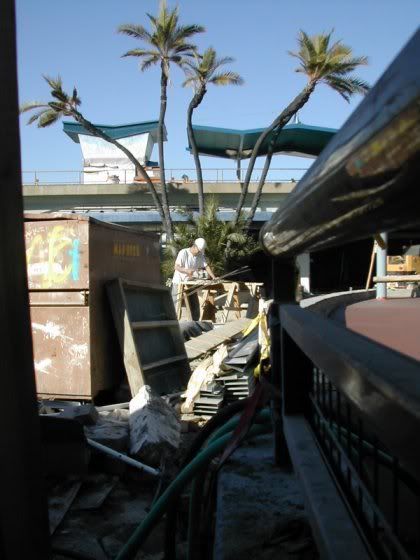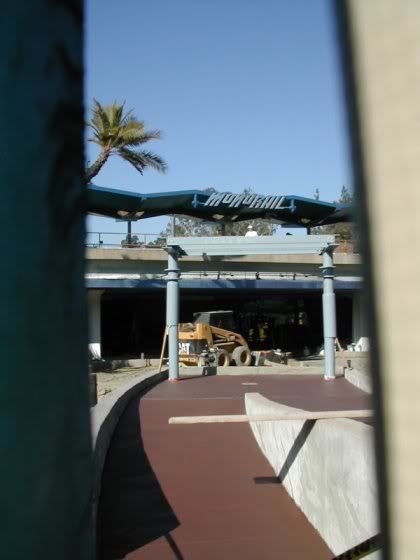 And I was so happy to see them testing out the bobsleds on my favorite ride, the Matterhorn!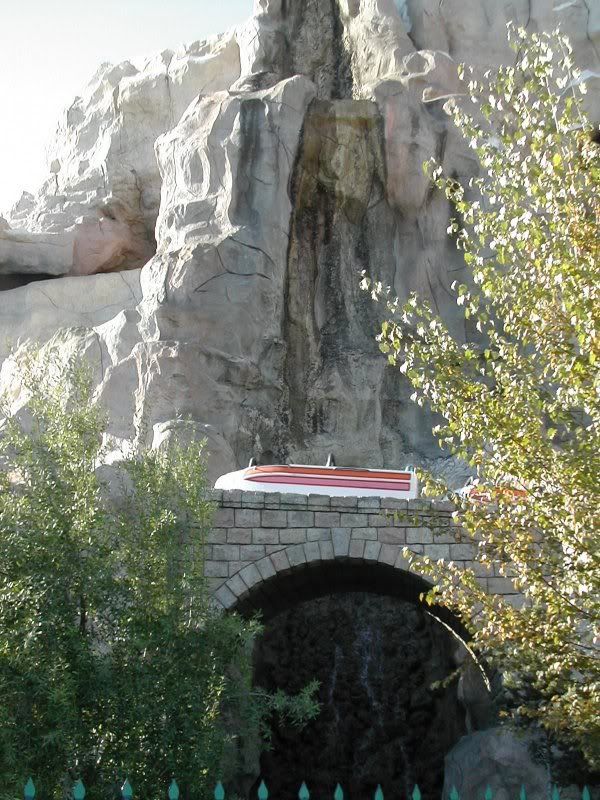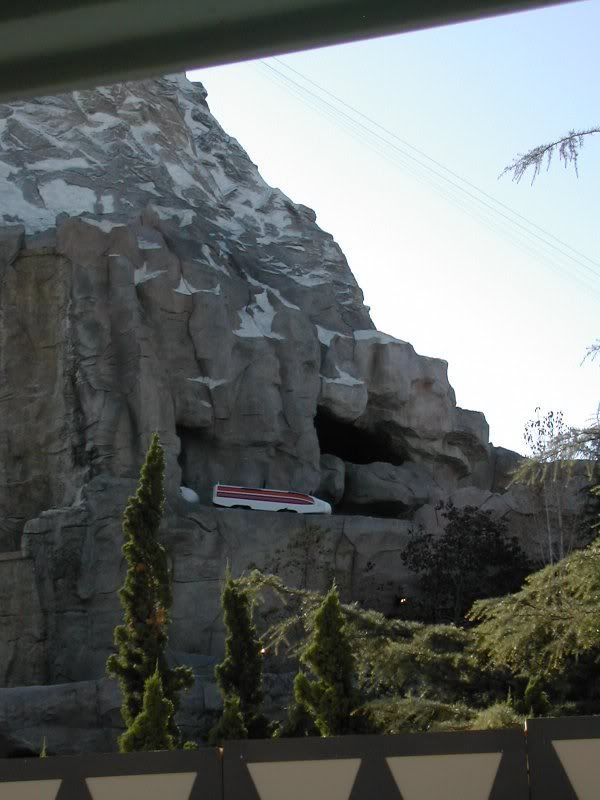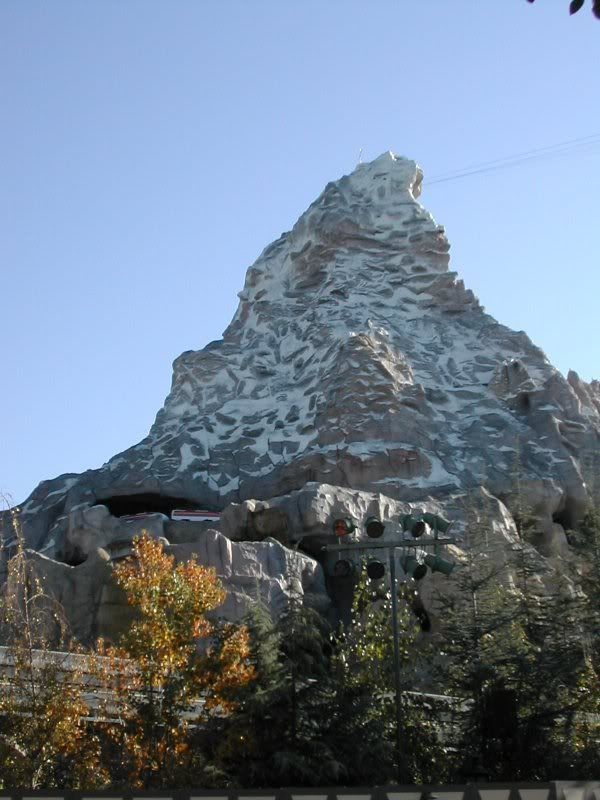 Work continues on the sub lagoon and boy these rock formations are getting quite tall!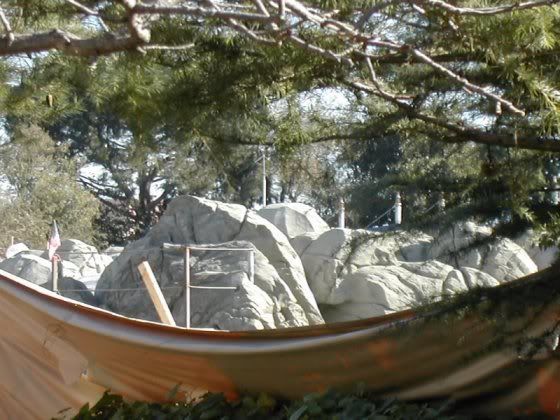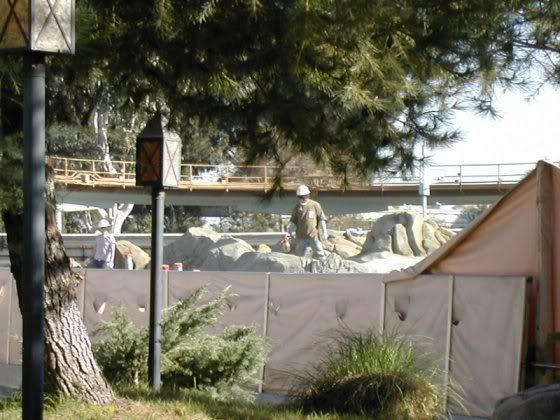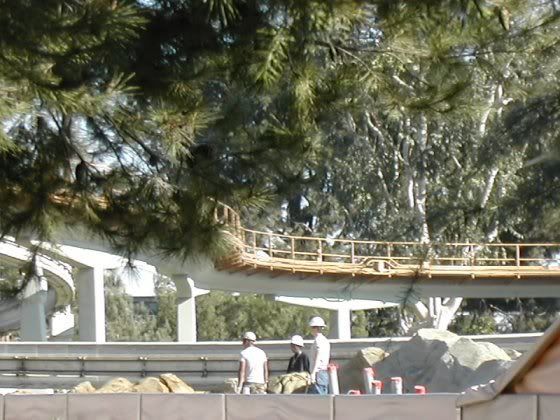 I decided to head over towards Fantasyland and ended up in front of the castle and saw this: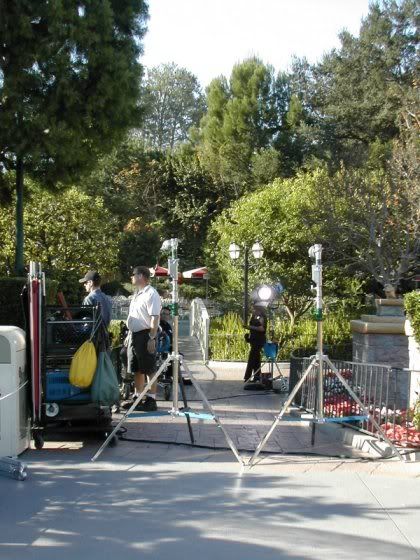 It sparked my interest but when I walked out in front of the new snowglobe that was just put up on Friday I had to ask myself, "Where's Waldo?!!!"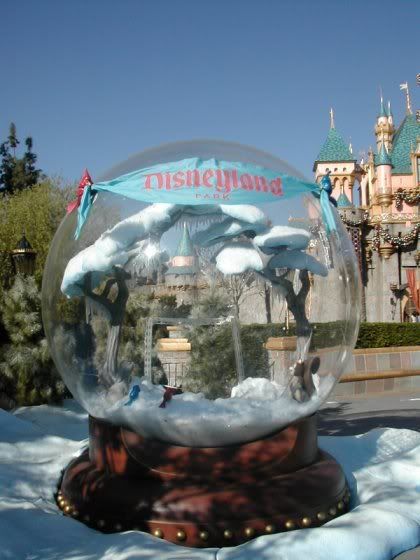 The snowman was gone! But where could he be??!! Like a good snoop, I started taking pictures over near the cameras and what did I see??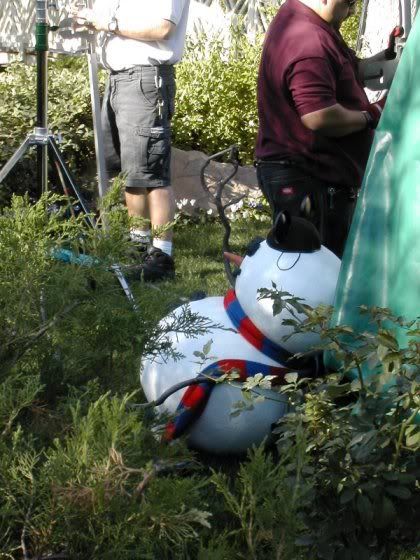 But he waved at me!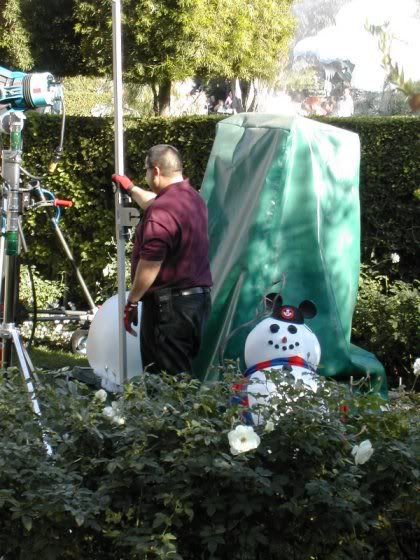 I thought this might be something for the CM Christmas party tonight but later that evening I went back to check it out and saw that they had some women all dressed up and it looked like they were doing an interview from there with the snowman right behind them.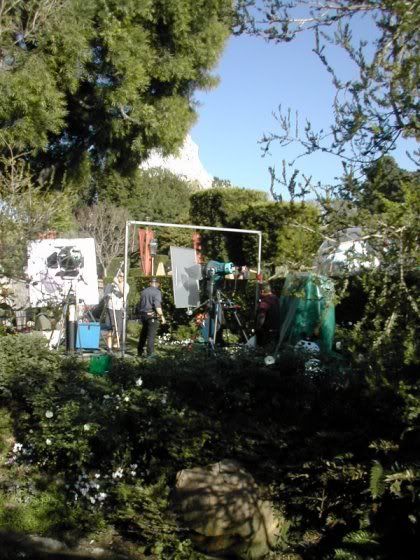 (Sorry!! These are blurry cuz I was trying to zoom in at night!
)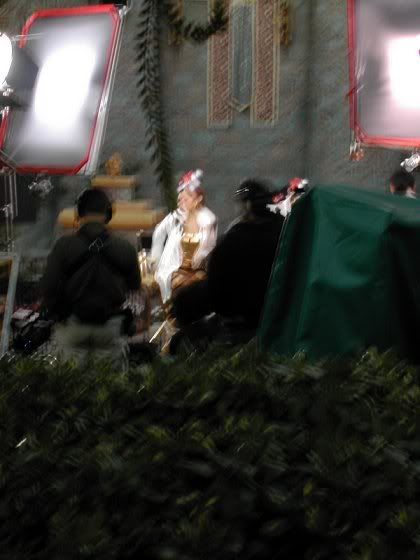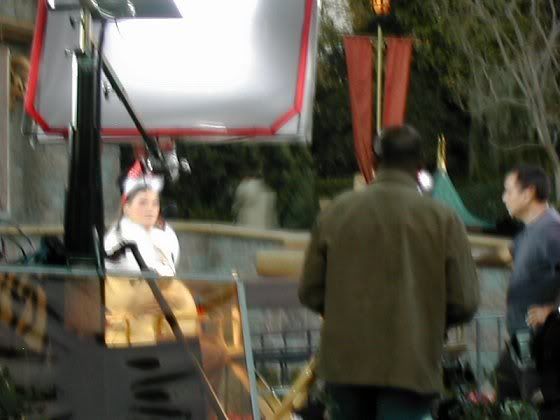 So after all the excitement of the missing snowman, I headed over to my favorite street in Disneyland and called to check in with my friends.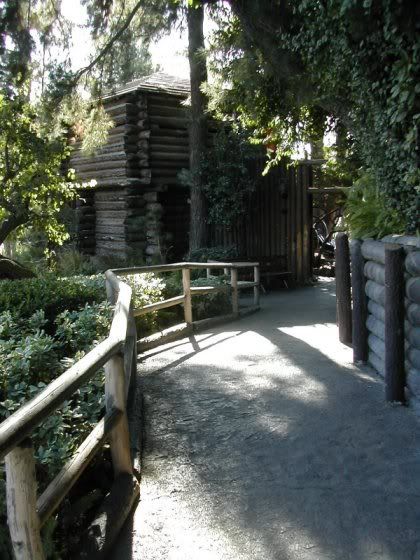 They wanted to ride the Mark Twain so I headed over that way and took some more pictures.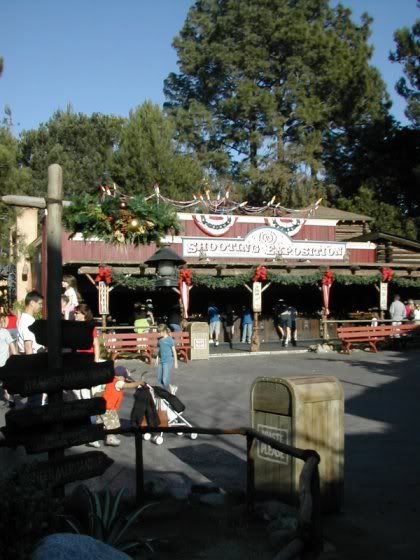 Scary... talk about a bad blind date!!!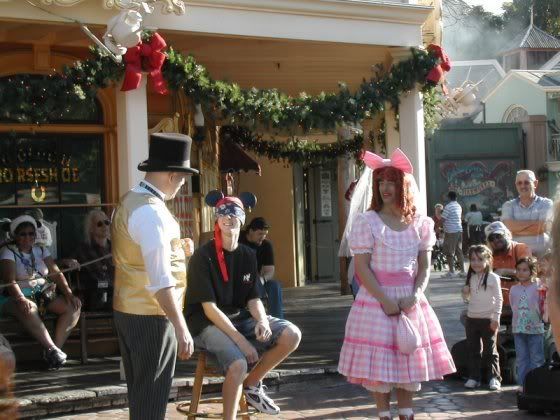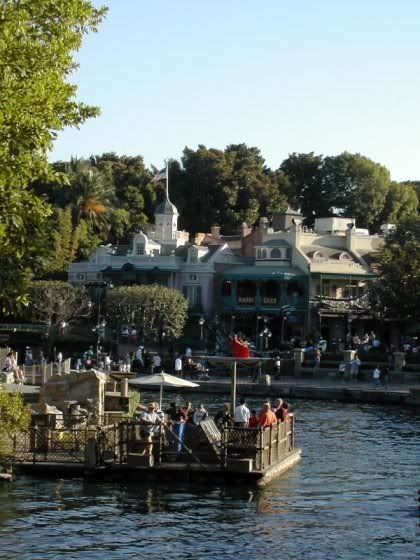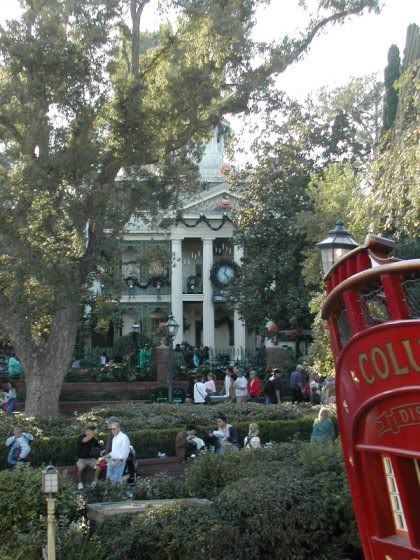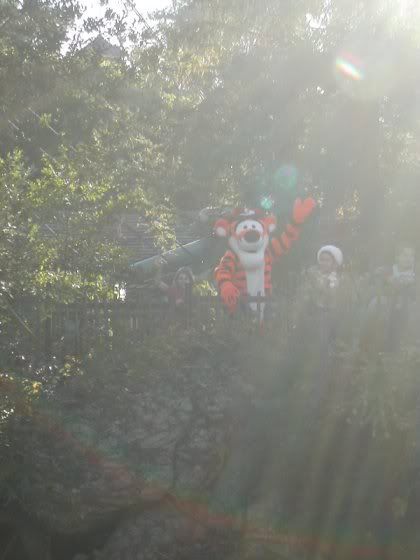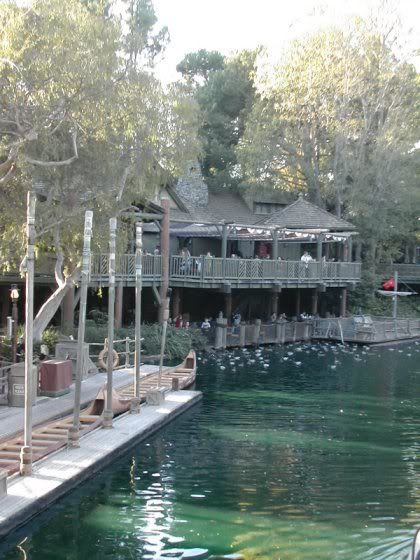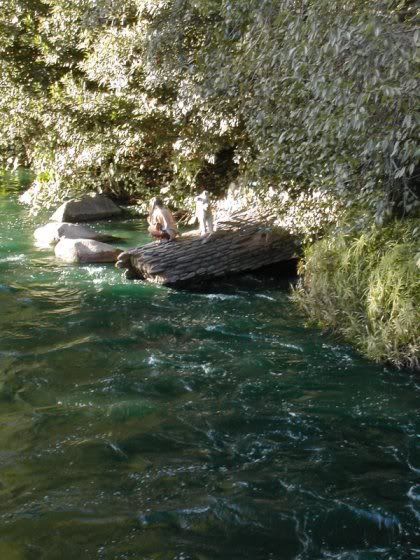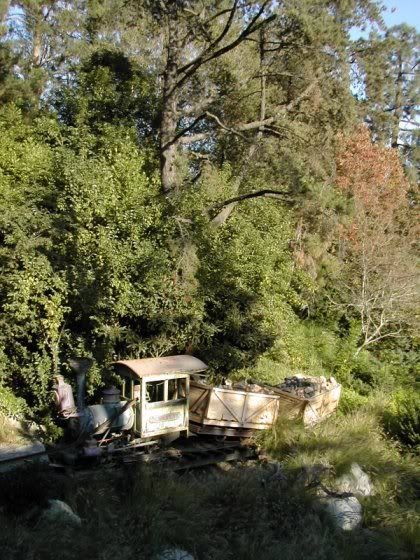 We then rode Thunder Mountain a few times and then over to Splash to get soaked right before the sun went down... Smart!!
The lines were pretty short so we didn't need fast passes for anything. We even got on HMH and POTC in 5 minutes.
Since DL closed at 6pm tonight for the CM Christmas party, we did some shopping on Main Street while waiting for the fireworks and then headed over to DCA to play some more until it closed at 9pm.
I headed over to the Grand Californian and saw that Santa was there in the lobby taking pictures with guests!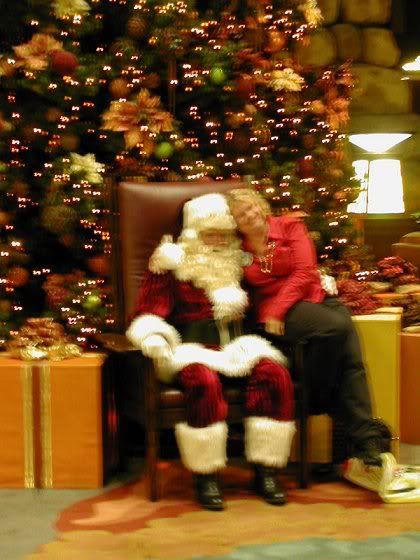 There was a beautiful full moon out so I couldn't resist taking some pictures!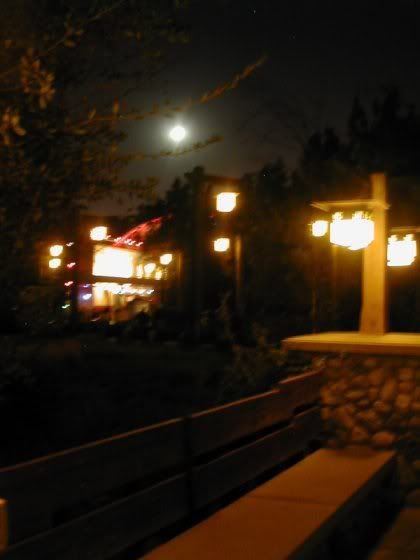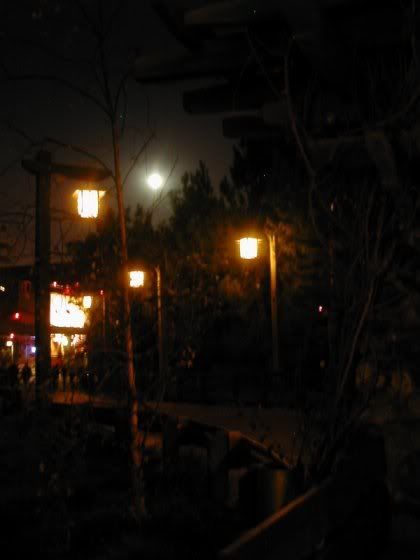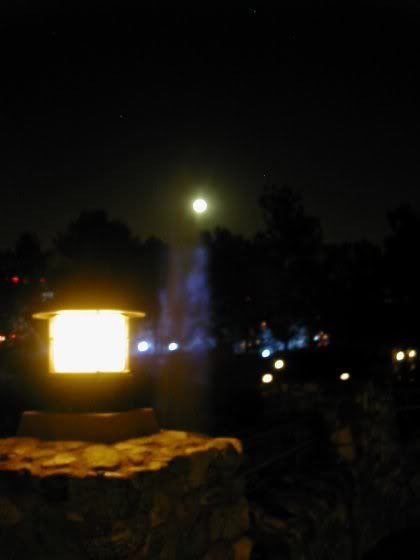 I think they did a nice job on the Christmas tree at DCA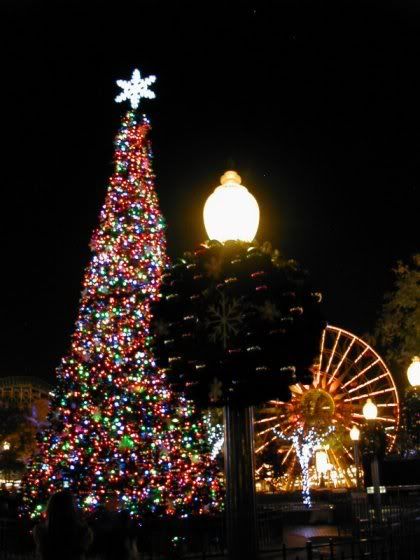 Got over to Midway Mania to see if I could possibly get any construction shots and a few turned out ok so here you go...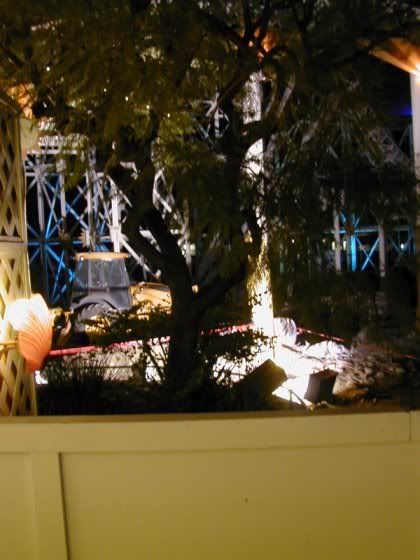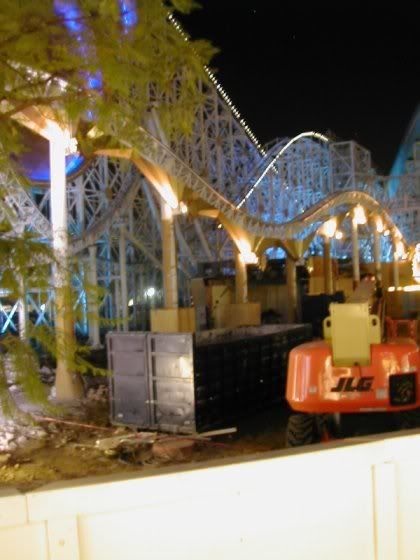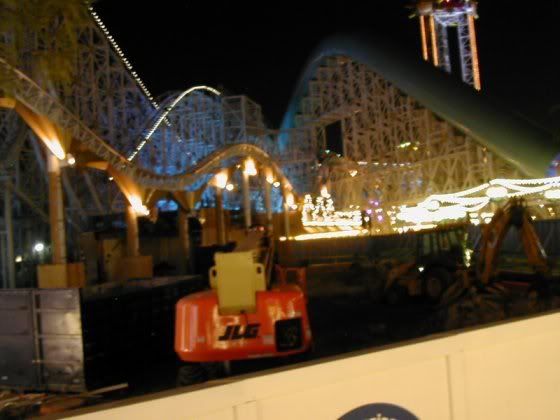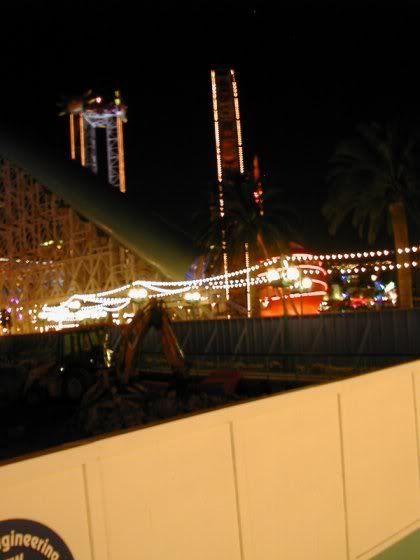 We rode Screamin' and after getting some free birthday tortillas we headed over to TOT for one last thrill of the night. This is what I saw as I stood in the street waiting for my friends to get out of the bathroom...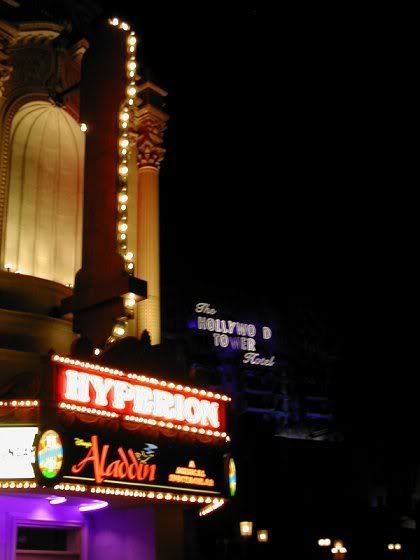 It was a great day at Disneyland. What day isn't a great day at Disneyland??!!
Until Next Time
:wave: