I must say, that going to my first meet I was a bit nervous. Although after meeting everybody that was there for the 10 am meet I really enjoyed the company of everybody there and it set the tone for a really enjoyable day.
I'd really like to thank RideWarrior for organizing such a great day. It allowed for a lot of us to split up and get together throughout the day and really made this meet really special for me. And, I'd also like to thank BandOfGypsies and his family for helping me out on the VMK Holiday Quest (and I can't forget the camera shuffle you did to take our group shot in front of IASW). I'm the one in the middle with the blue sweatshirt and the cane.
After IASW we headed over to Mr. Toad's Wild Ride since we had time before Jedi Training Academy started. I must say that I always hate the end of the ride and ended up closing my eyes as I went through hell.
As we enjoyed our food and the show a few of us ventured over to the noon meet at the Hub and took yet another group picture and I'm in the middle again!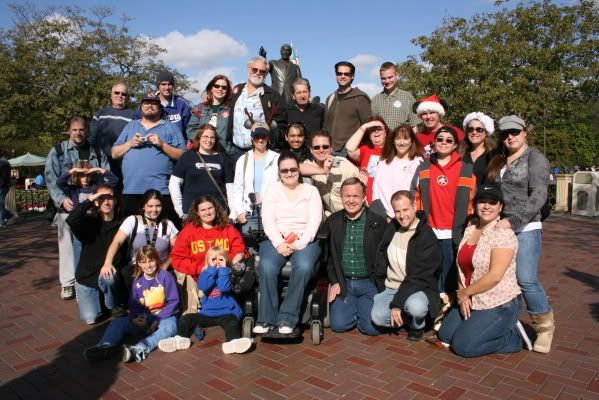 After that we split up and went around enjoying the park, so here are a few shots that I took throughout my day.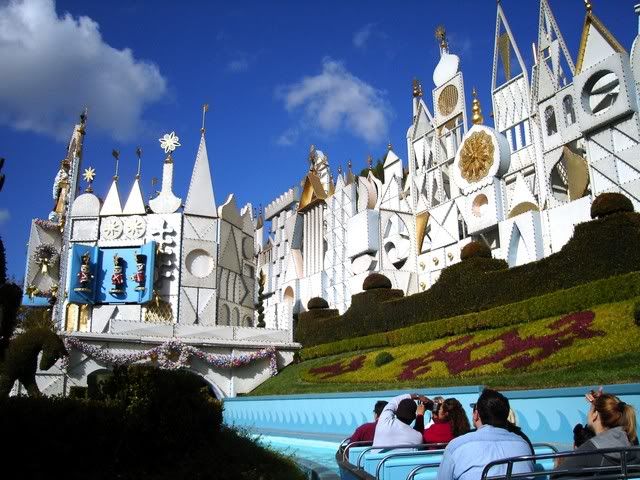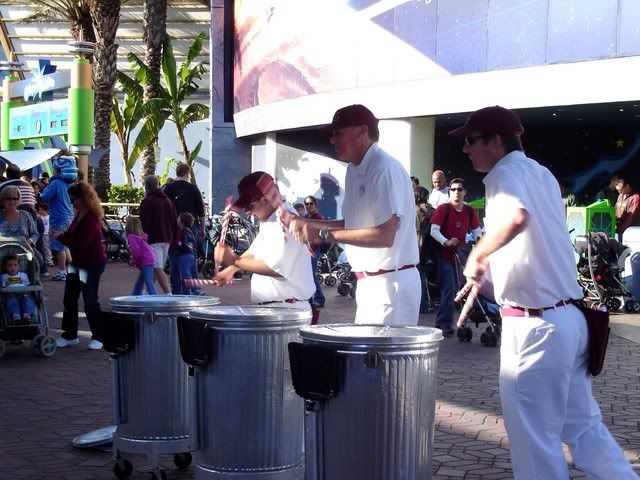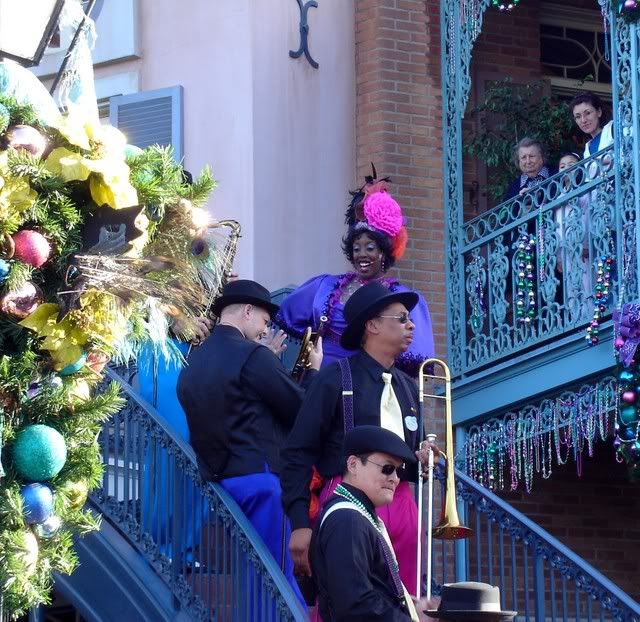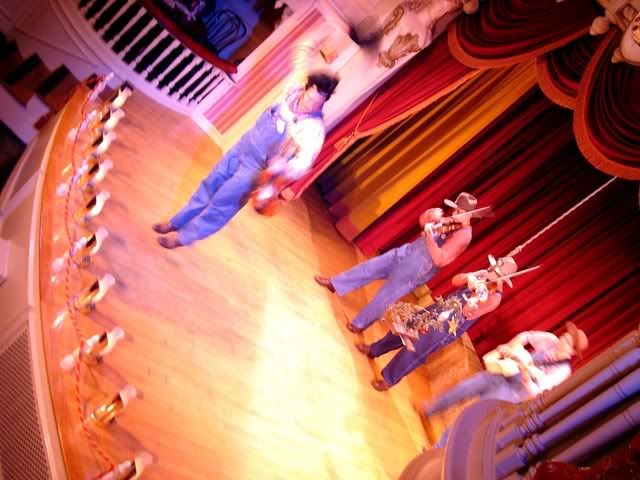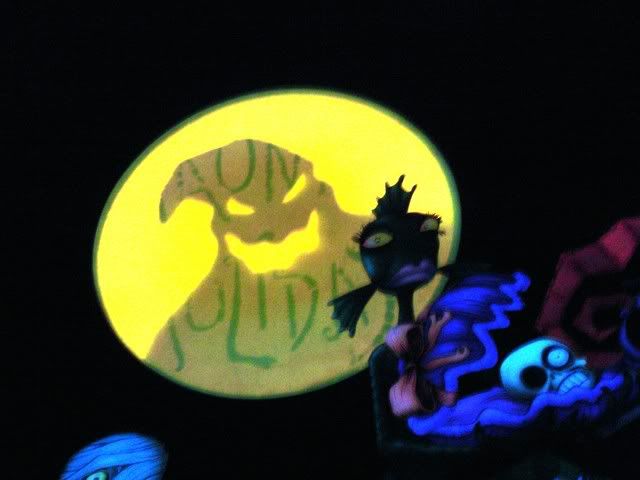 I hung out with JimminyCricketFan and RideWarrior for most of the day, and I had a great time. Plus, towards the end of the evening RideWarrior was readily supplied with some ponchos which he gave to us (I swear it seems he planned for everything). I had fun going to my first Talking With Crush and Soarin' Over California experiences as well in DCA.
Finally as the night closed we got together at Blue Bayou for the Ice Cream Social (my first time at the Blue Bayou ... and they let us keep the menus). The only picture I took there was of my desert ... but I would love to have a copy of the picture Radiobarry took of me with my Pirate hat!
I was pretty much tired (and full) after Blue Bayou. So, to close the evening JimminyCricketFan, Sam, Hollywood1939 and myself headed over to Indy. Fantasmic! was going on so the line wasn't too bad ... and once out we headed towards the tram to avoid the mad dash that happens after the fireworks show.
I have to admit that I had lots of fun, and would really encourage those of you on the fence to attend one of these meets to go. Believe me, you will enjoy yourself!