I was scrolling through some of my Disneyland pics just now to add to a thread and was trying to decide which Walt picture to use (ya I know Im lame). Anyway, I noticed something I had never seen before. It is on Walt's tie and I cant tell what it is. Anybody know?
This is the original pic that I was looking at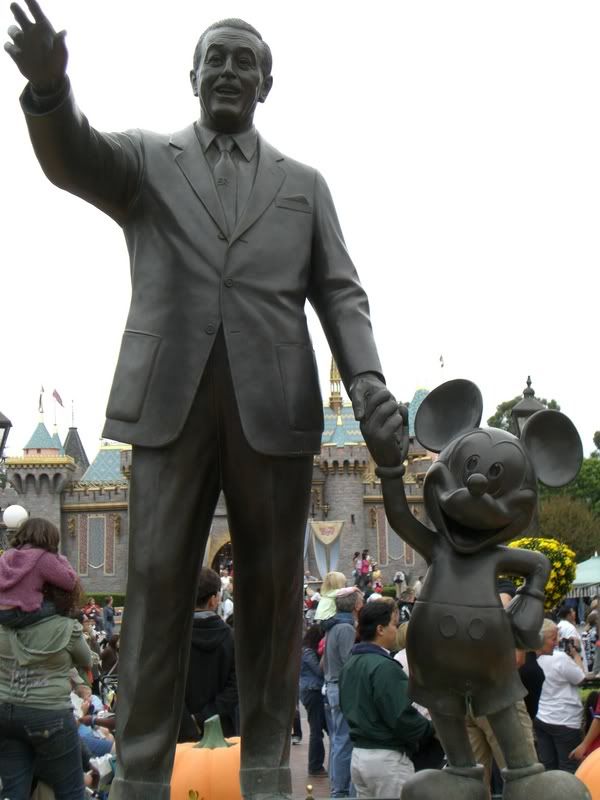 And this is what it looks like zoomed in.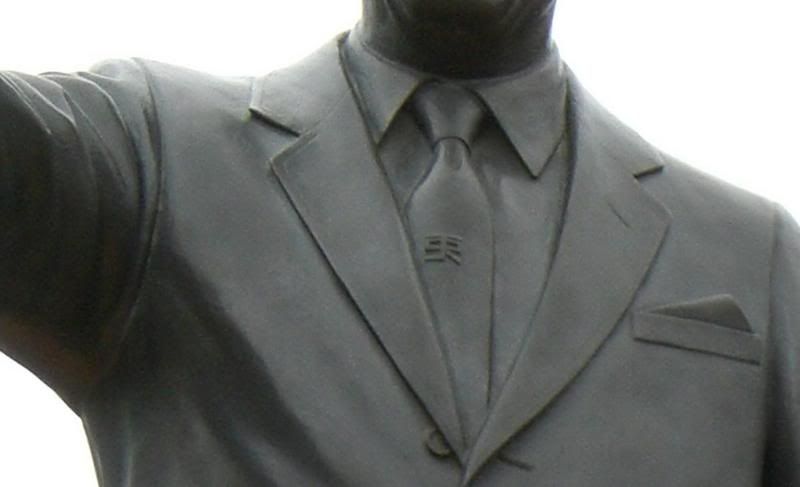 Anybody know what is on his tie?