Friday was a special day for myself, my pal Jesy, and her Troll baby Lorenzo (he's the naked one).
It was his first trip and he wasn't excited from the time we were in the parking garage. He was snug in his mom's back pack.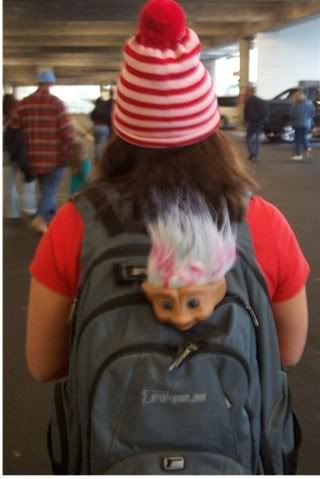 His first Disneyland ride ever was The Astro Orbitor!
Then he got to live out his dream and blast off into the Star Wars galaxy (safely stowed in the under seat storage).
Then he had us take him on The Matterhorn. This made him a happy troll.
He then begged us to take him to see his friends on It's a Small World.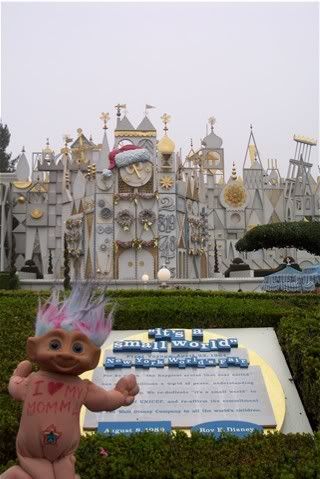 We said "no!" This made him a sad troll.
We then went to Toon Town, where Lorenzo fell in love.
He knew his only change to win her over was to impress her. So he tried to lift some weights to buff up. This did not work out too well.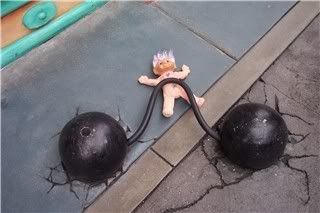 It's Xmas Time! So we took him to see Santa Goofy!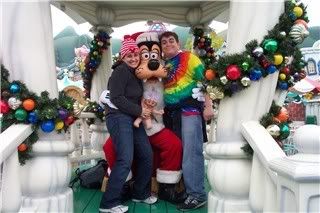 Off to Minnie's house!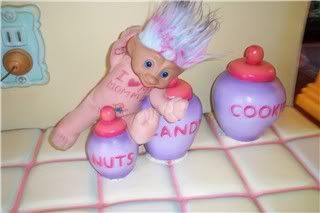 He is a dirty, dirty little troll...
After seeing her pad, we then ran into Minnie herself.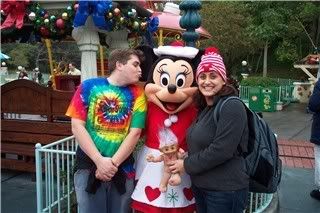 We finished up Toon Town by visiting Goofy's place.
Weeeeeeeeeeeeeeeeeeeeeee!
As we crossed into Fantasyland, we saw worlds collide!
One day Lorenzo is going to be big and strong, like his hero.
We were lucky enough to get to ride the carosel with some movie stars!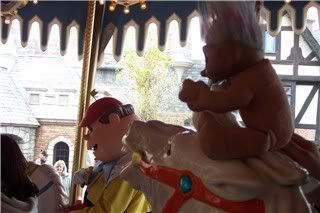 He tried, and he tried... no luck.
All strapped in for the Wildest Ride in the Wilderness!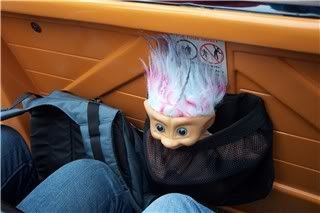 What's a trip to Disneyland without being shot out of a cannon?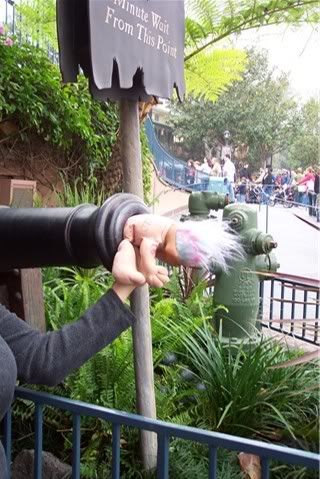 We then crossed the river over to Tom Sawyer Island. There we met the nicest soldier!
Lorenzo the naked troll passed away at the Battle of Fort Wilderness.
To be continued?