WELCOME TO DISNEYLAND!
New "saftey" signs with Pumbaa and Timon are up at the Security checkpoints.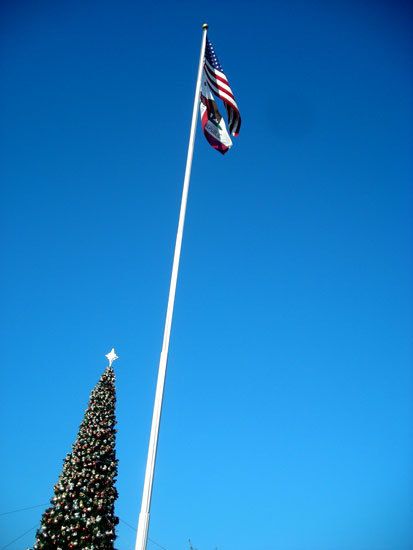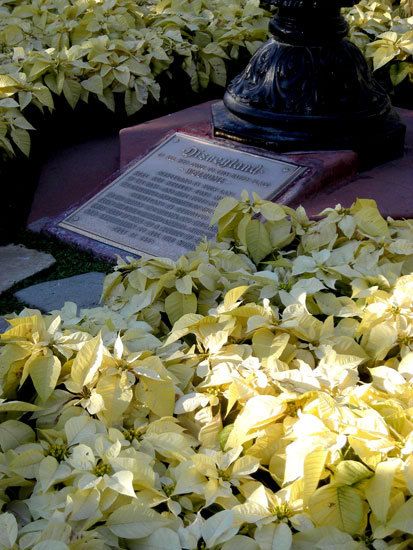 TOMORROW PROGRESSLAND
Tomorrowland construction progresses rapidly to ensure a Monorail station re-opening by tomorrow, 12/21.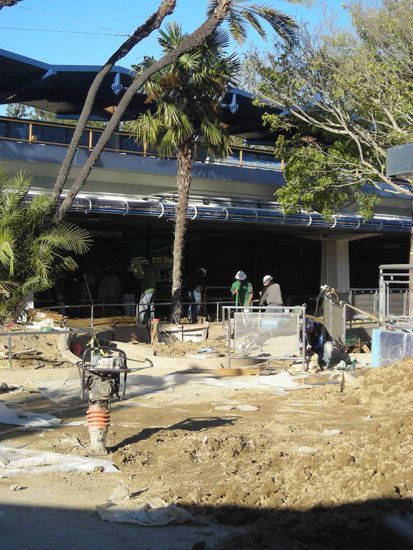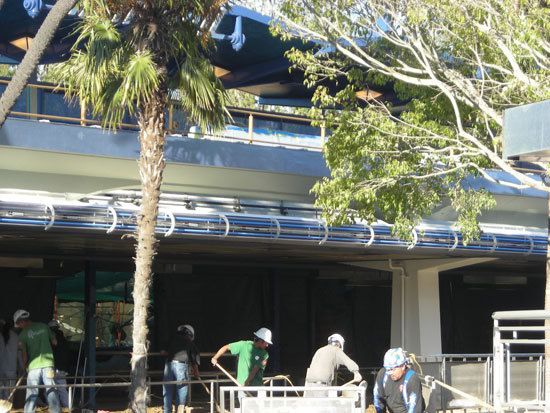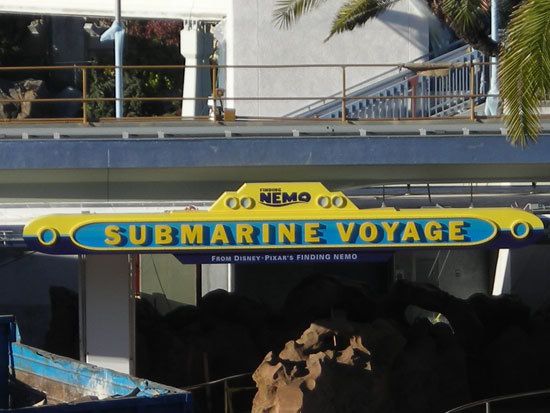 The lagoon is looking extremely colorful! Also, note the new neon strip along the Peoplemover track, on either side of the Finding Nemo Submarine Voyage sign: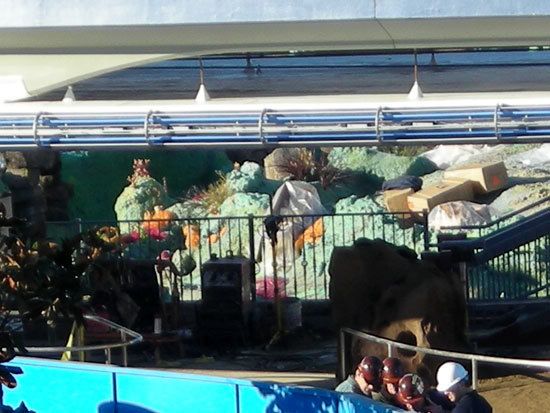 Neon Nemo.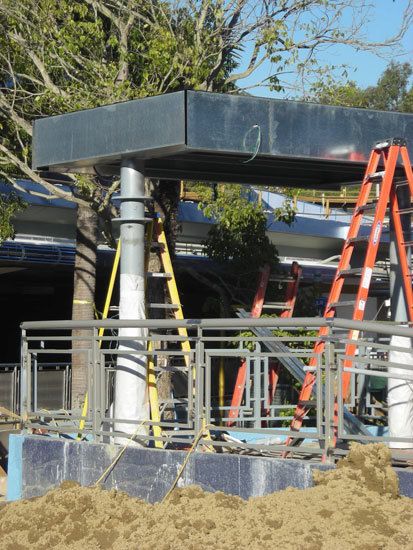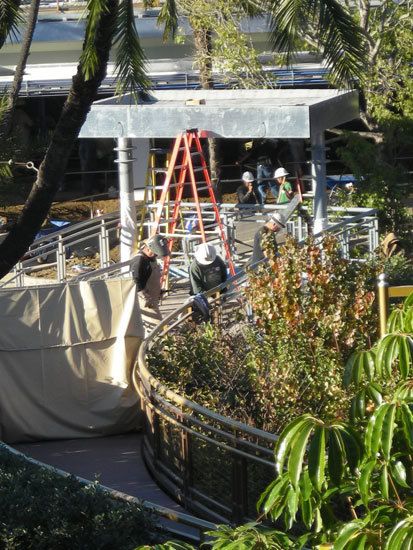 The Autopia Winner's Circle has officially moved to the Hatmosphere shop between Innoventions and the entrance to Autopia. Signage has finally been switched out...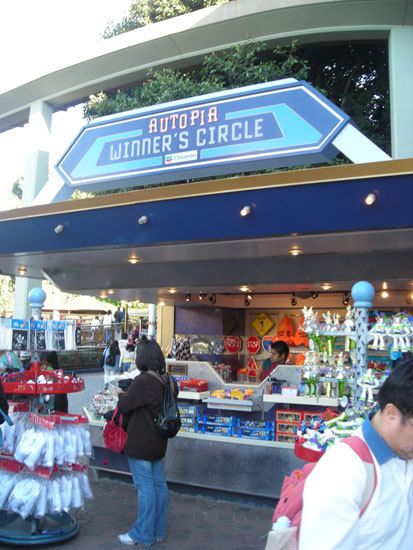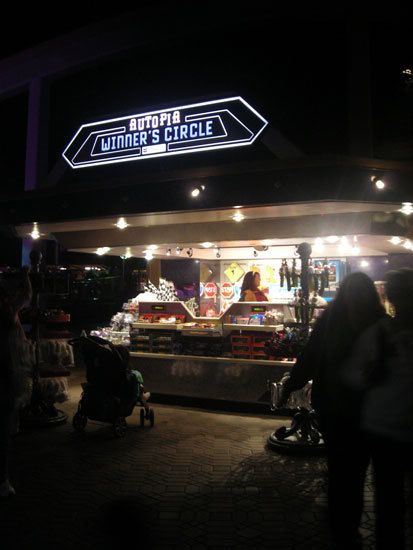 MIDWAY MANIA
Nothing too much happening at Midway Mania. Just finishing clearing the land - lots of dirt!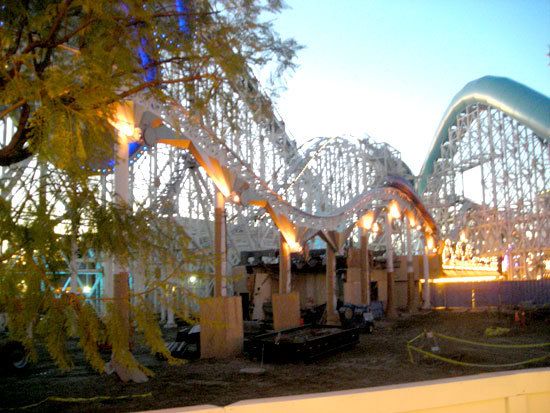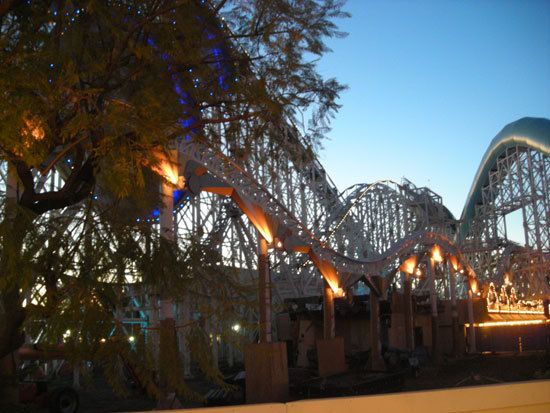 On the way in to DCA to check out Midway Mania, I snapped some photos...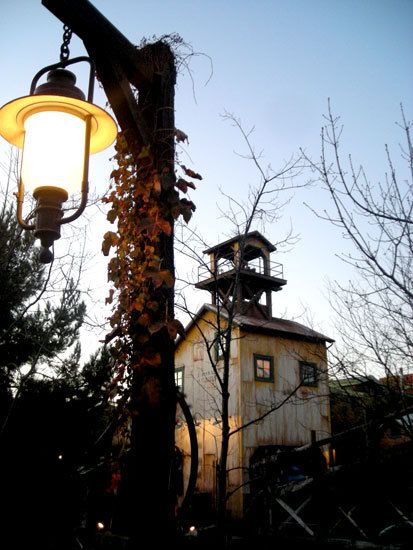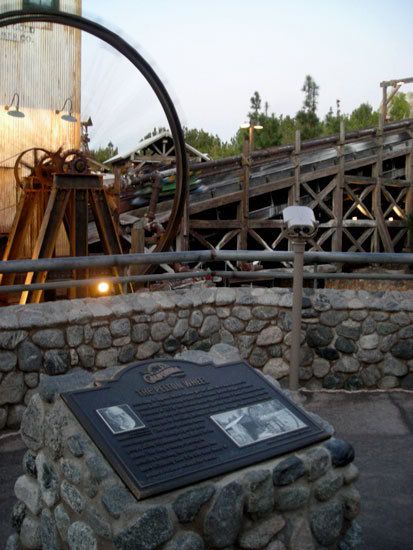 ...Afterwards, we went and got some food at White Water Snacks and then to Downtown Disney to pick up some Christmas gifts at Basin. While passing through the Grand Californian, we saw the Christmas carolers: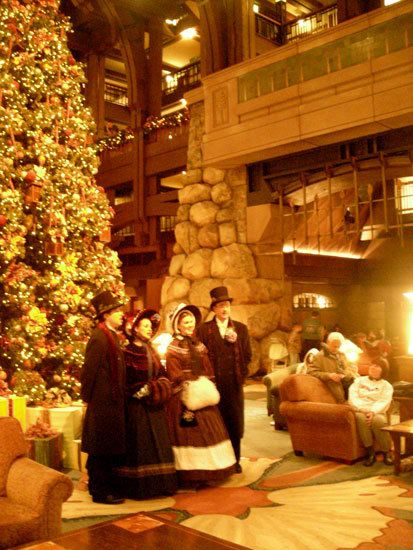 2007 MERCHANDISE HITS THE SHELVES
The year-stamped merch has hit the shelves as well as the 2007 New Year's Eve Ear Hats: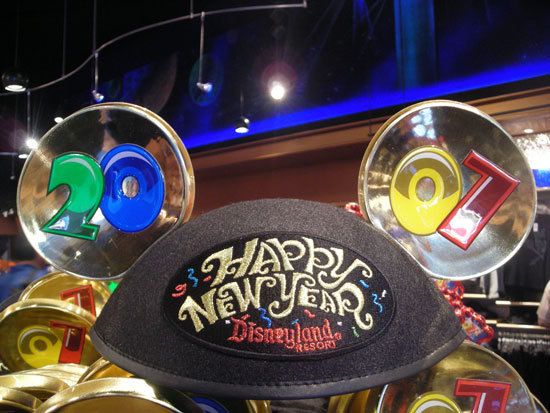 This isn't even half of the merch... I'll post a full run-down of the merch in an upcoming update...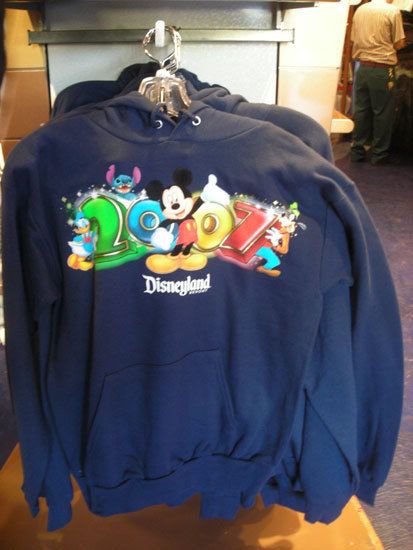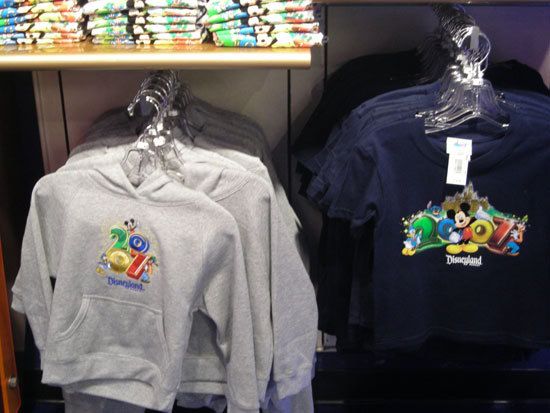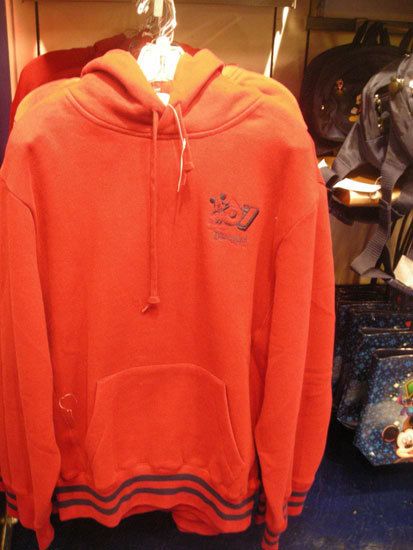 ...And an interesting new Pirate ship trading pin in a bottle... I thought it was a bit pricey at $50. It's not my cup of tea, but you might like it...
...
And over in New Orleans Square, the
Le Bat En Rouge
shop's name has finally caught up with it: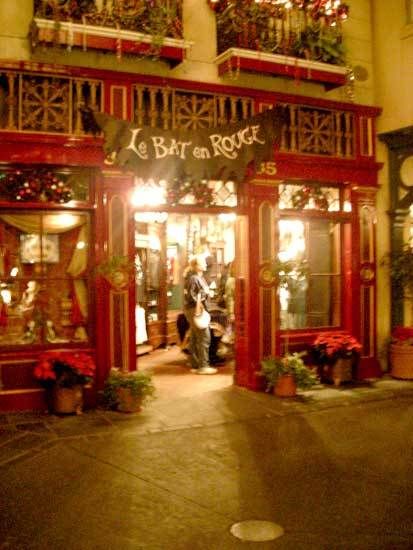 That's it!
Hope you enjoyed!