Boy, I love going during the Mid-Week!
I arrived at 8:15 A.M, and headed for Space Mountain (the wait was only 10 minutes)
After that, I headed for the Matterhorn, now up and operating after several months of rehab.
Once that was done, I headed back over to Main Street and got this picture with the Mouse.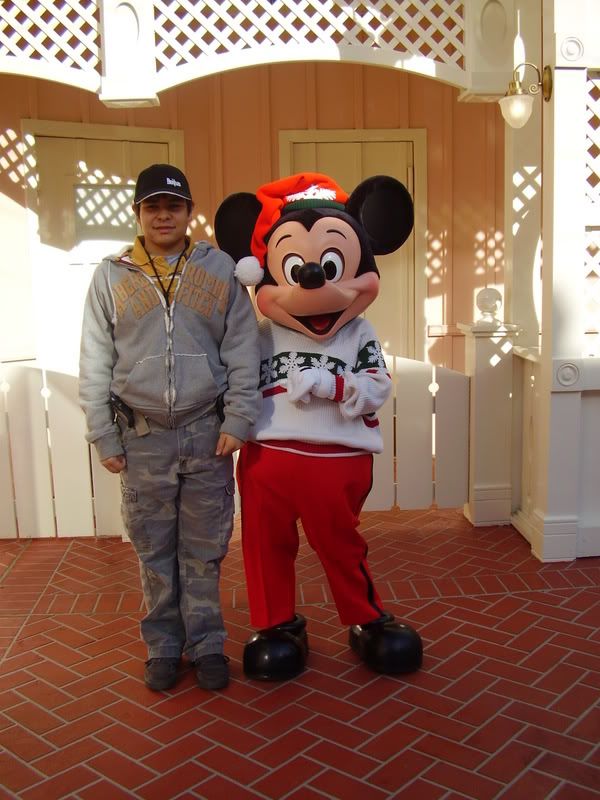 I then went over to Toontown and got on Roger Rabbit's Car Toon Spin. When I came out, I got this picture of the Matterhorn.
I had gotten a FastPass for Big Thunder Mountain earlier, so I headed for Indiana Jones and Pirates (all under 15 minutes.)
When I came out of Pirates, some Bilge Rats were in the area...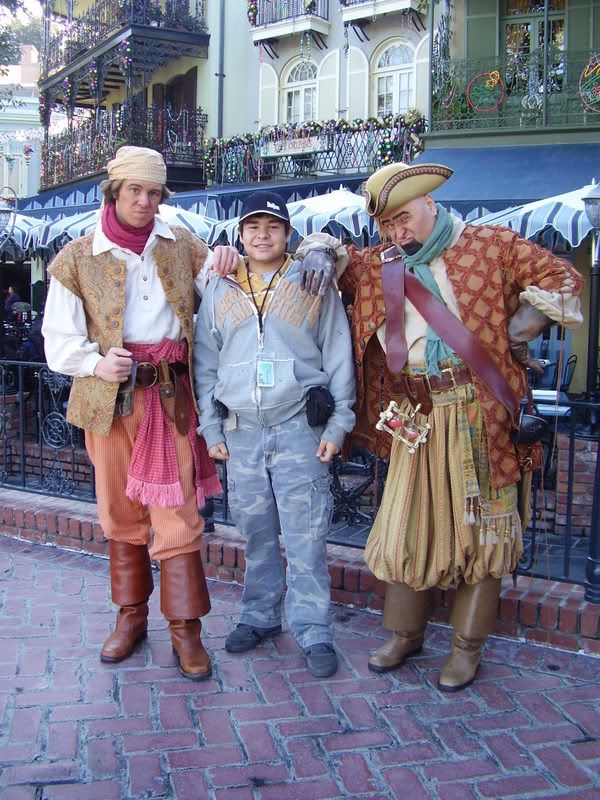 It was around 11:00 when my FastPass expired and I rode Big Thinder Mountain Railroad.
I was hungry after that, so I headed for the Pizza Port and helped myself to their pasta. After I ate, I headed over to Critter Country and rode Splash Mountain. When I dried off a little bit, Winnie was greeting guests so I joined in...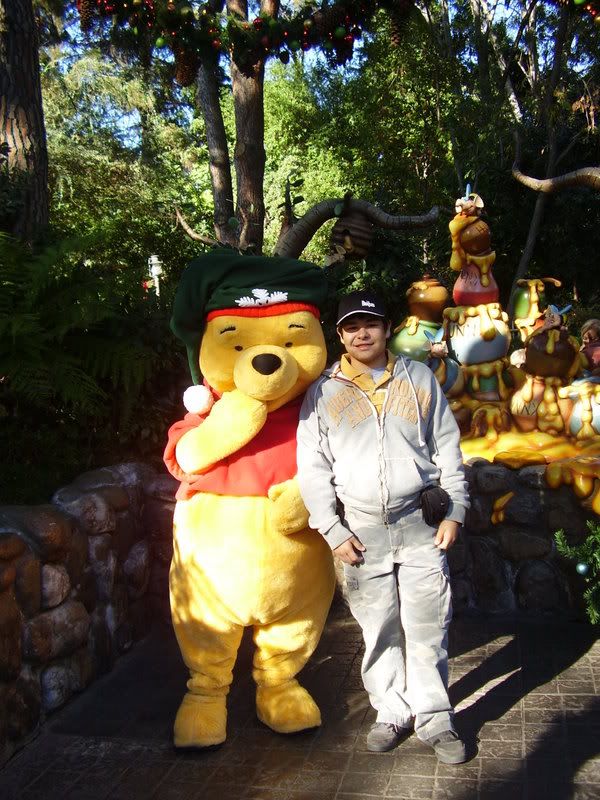 I headed back to Tomarrowland, and Goofy and Alice were on the Astro Orbitor with guests, and rode it twice! When she came out, I asked for a picture, and she kindly said "you certainly may..."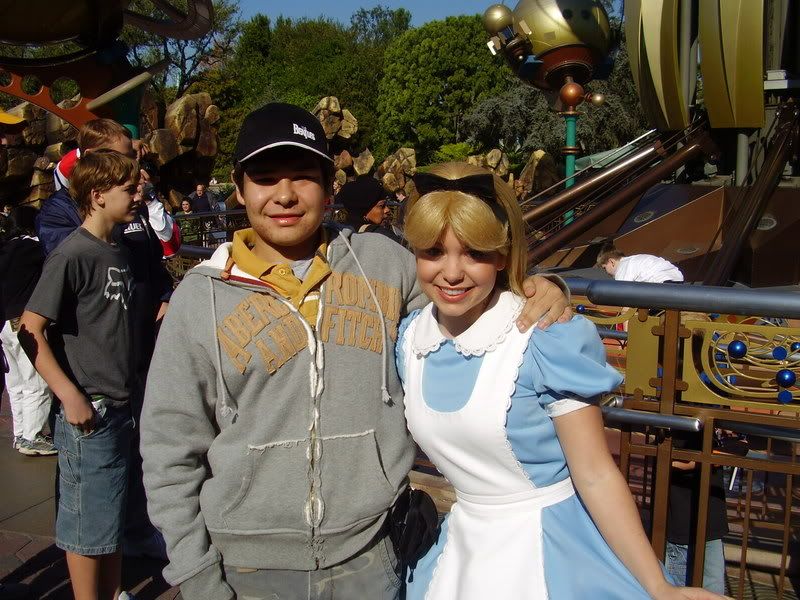 It was around 2:00 when I got picked up.
See, this is why you got to go during weekdays-no crowds, no problem!