WELCOME TO DISNEYLAND
Disneyland was packed! Ticket booth queues and extended queues were completely full at 11:30am. So full, in fact, that queues began wrapping around the backs of the ticket booths.
Media check-in for the Rose Bowl event was outside of Disneyland, between Guest Services and the Main Gate. Official Rose Bowl merch was available across the esplanade between the DCA Main Gate and the Downtown Disney secutiry checkpoint.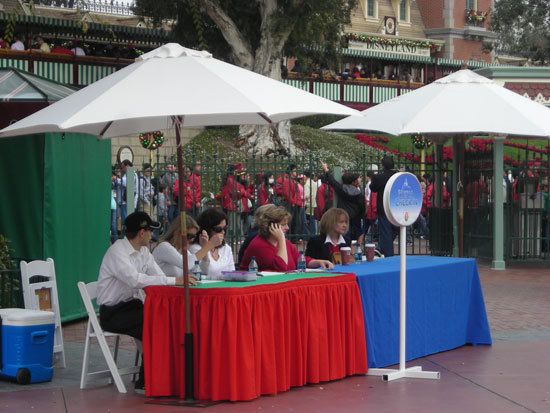 Lights and a ladder was out in front of the Matterhorn. Not sure exactly what was for, but we reckoned it was to get a nice press shot of some Rose Bowl players going through splash-down on the Matterhorn.
NEMO'S WONDERFUL WORLD OF COLOR - PART 2
Another sneak peek inside the Sub Lagoon...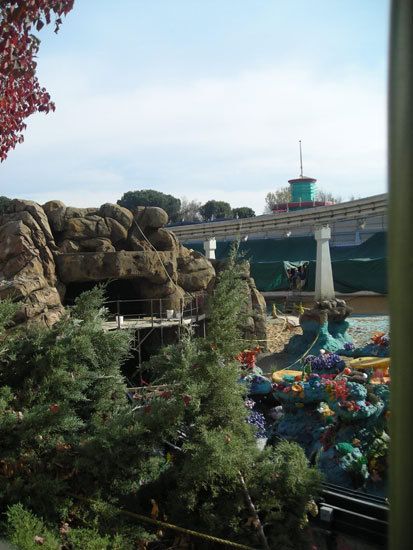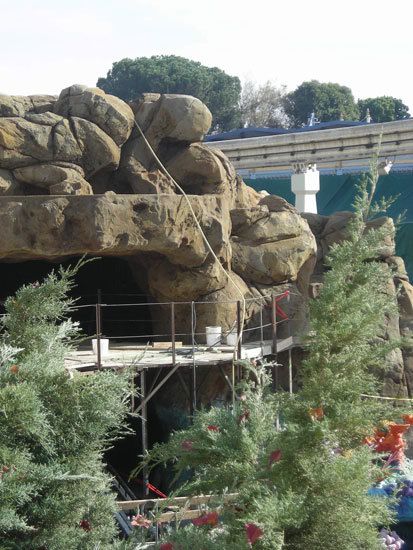 Is this colored sand for the bottom of the lagoon? Or is it bags of colored glass paint mix?
Some construction equipments hidden in Autopia greenery: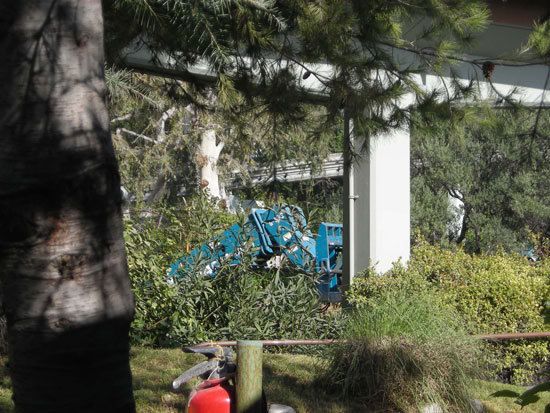 ..... And a sneak peek at the Sub Lagoon's new lighting! It's looking really amazing at night...
ROSE BOWL EVENT SET-UP
We didn't watch the Rose Bowl ceremony in front of Sleeping Beauty Castle, but here's a look at the set-up...