Dropped in for a bit today just to see how crazy it was. Michelle Kwan was there filming, but a lot of people didn't know who she was. Both parks are really busy - too busy to really do anything. We left after only a couple hours.
Look it's Michelle Kwan!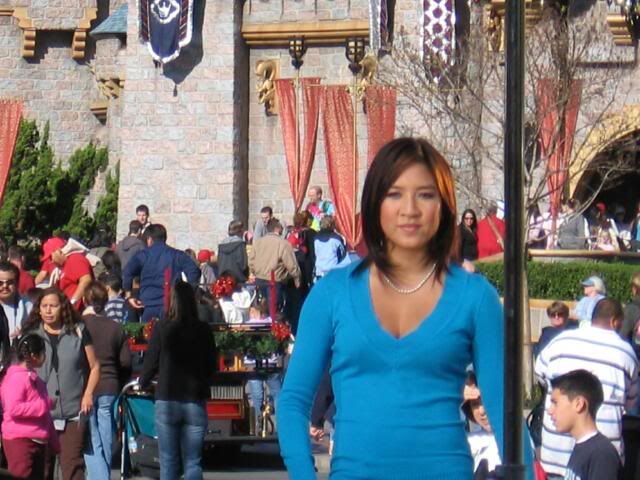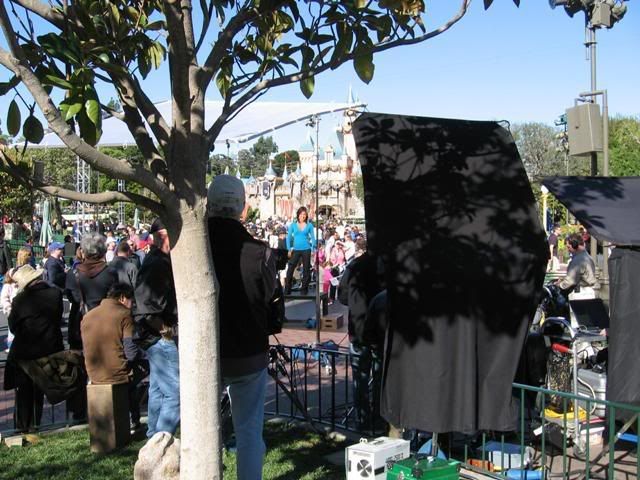 Lines in Tomorrowland were pretty bad. The line for Star Tours was posted at 60 minutes. Buzz Lightyear posted at 40 minutes. This was at 12:00pm.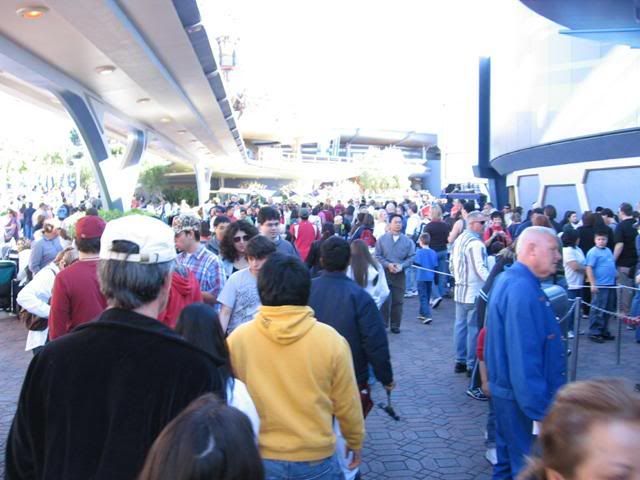 Space Mountain was much worse. At noon, the line was already 70 minutes, and the fastpass distribution was for 10:30 PM. That's right, 10 hours later! I really wanted to ride Space Mountain one last time before the Rockin' Overlay but I guess I won't be able to.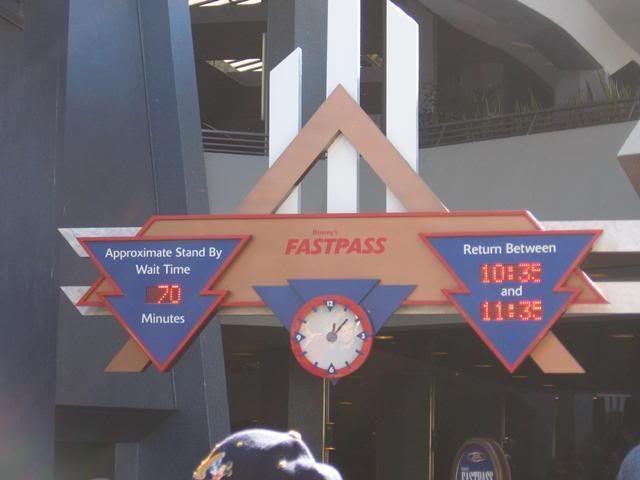 Yeah.... And this is the line just to get a Fastpass for 10 hours later. Yeeesh.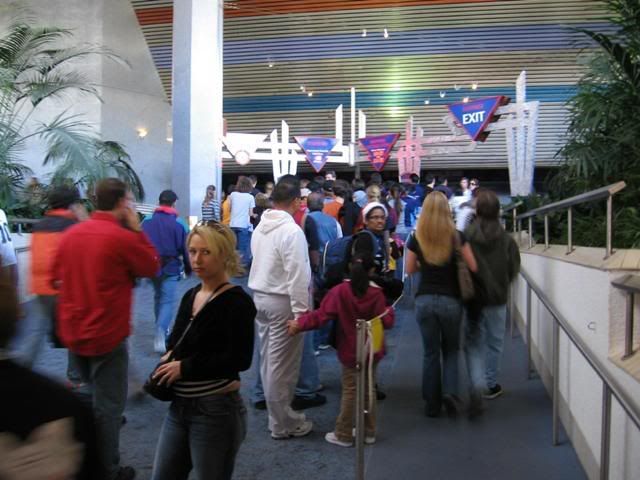 Looping back around toward Fantasyland you can see that the two lines for the Matterhorn merged together at the backside of the Mountain and started heading down into the parade route.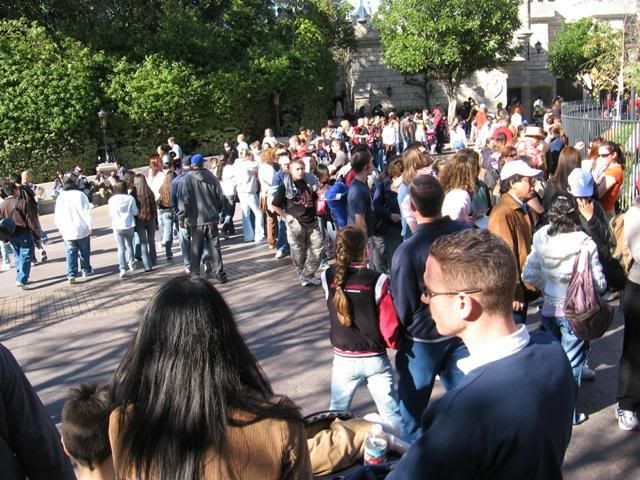 New Orleans Square.... Pirates wait time was estimated at 45 minutes.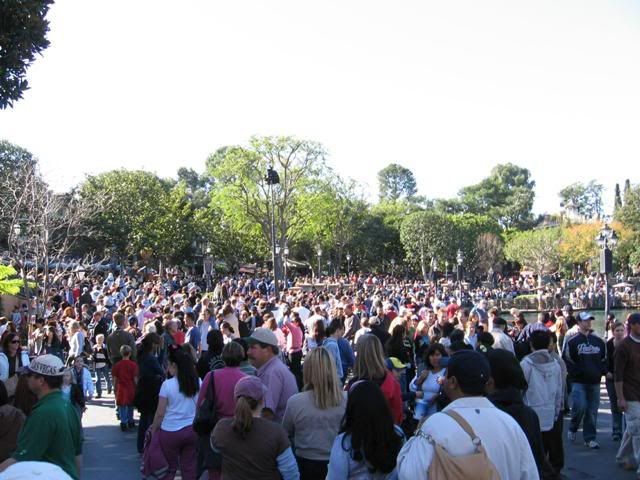 Adventureland was set up like they do for Fantasmic. The entrance to Adventureland was blocked from Main Street and was one way exiting traffic only. To get to Adventureland you had to walk all the way through Frontierland.
Posted wait time for Indiana Jones was 65 minutes, with Fastpasses available for 7:35 to 8:35 PM.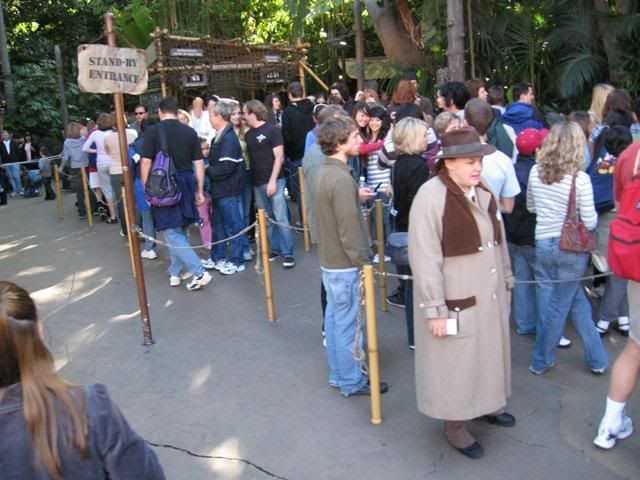 Needless to say we got out of there shortly after that. Hope no one else is headed down there today. The line JUST to get tickets was being advertised as an hour long.