This was a very "snap-and-run" day so I didn't have time to smell the roses and get any gorgeous shots. But here's what I got.
We lined up in the Mickey & Friends parking structure and at 7:30 we were moved to Pinocchio outside.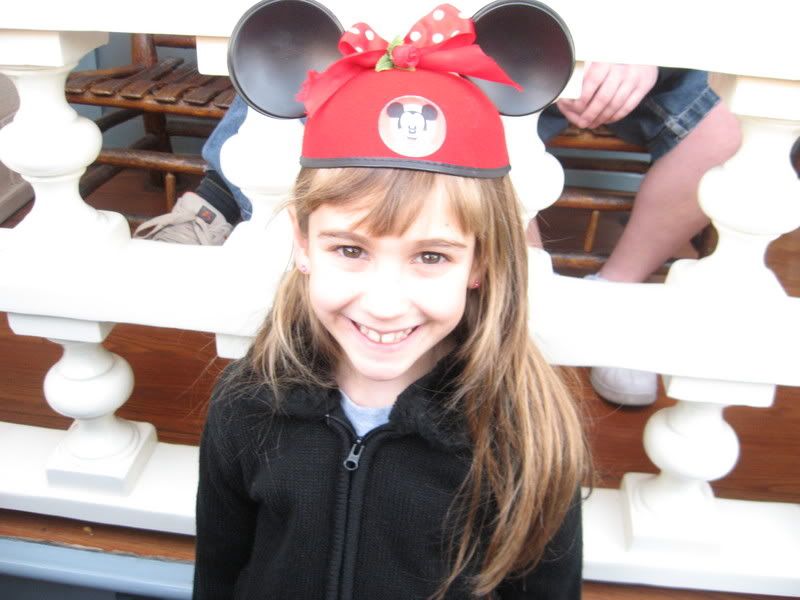 We're here!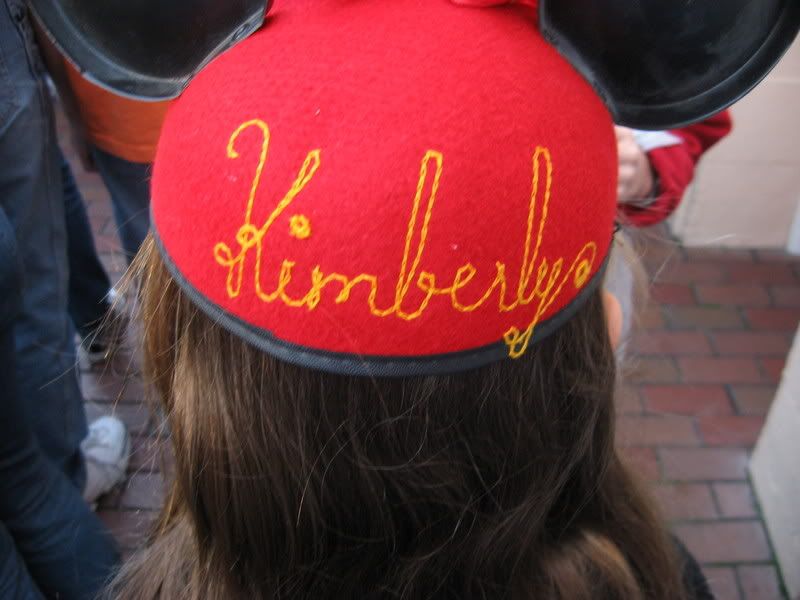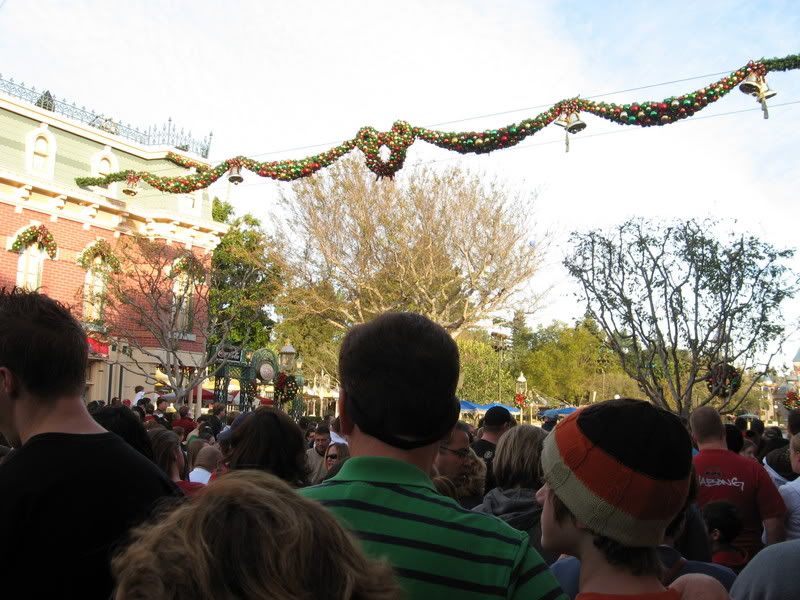 Large turnout for park opening today, more than New Years Eve even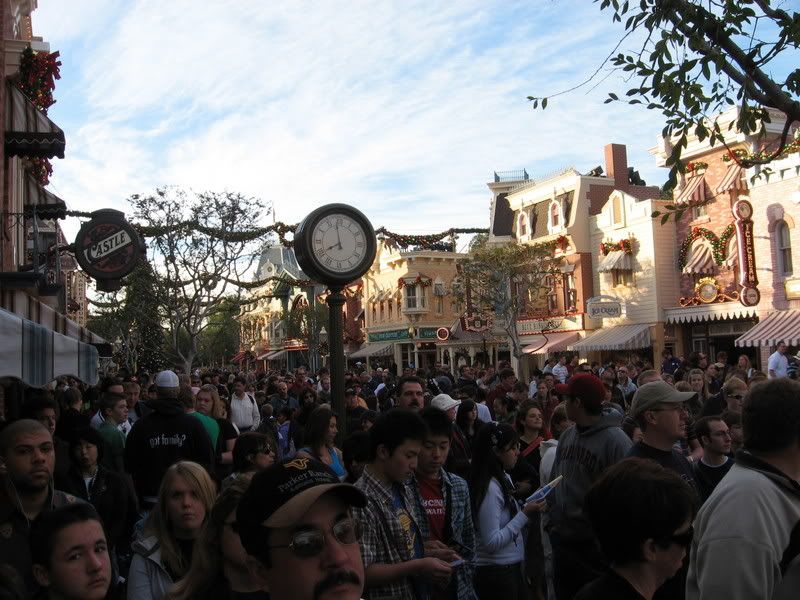 Main Street's shops were all closed before park opening, which I thought odd...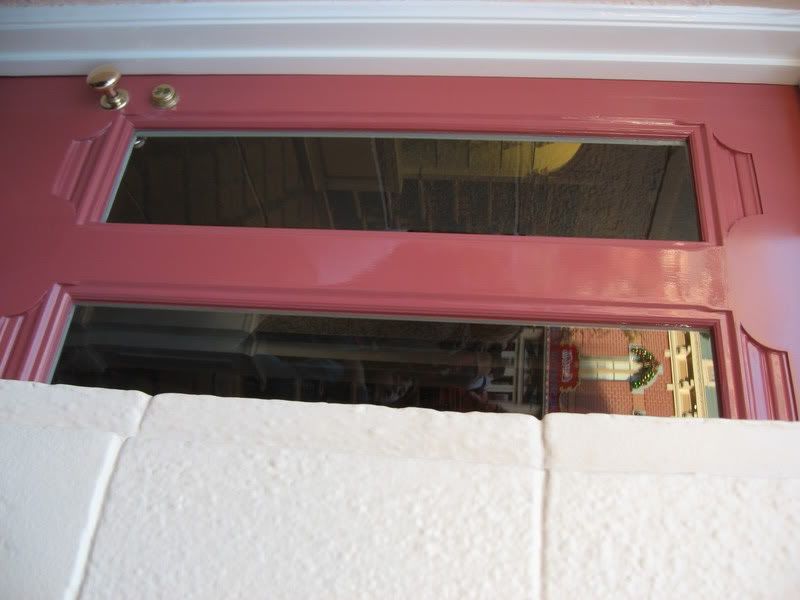 ...and all the lights were still on...hmmm...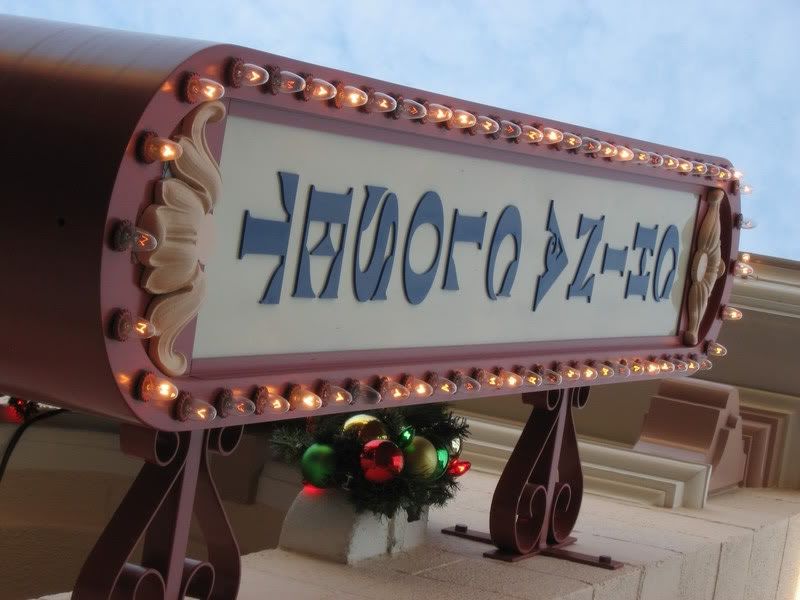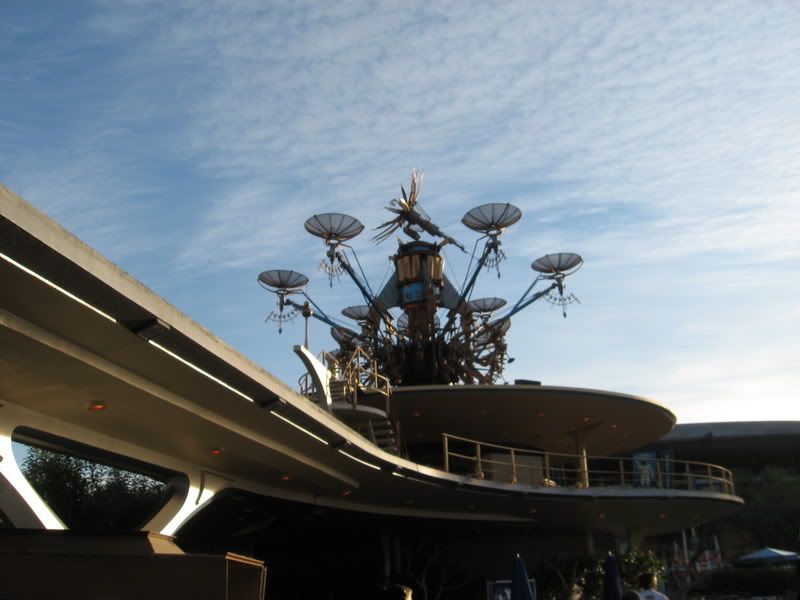 As we run to Rockin' Space, the Observatron engages in interplanetary contact.
The new Rockin' sign. Looks like they gave up on the RockIt letters that can be swapped out for the "Space" letters in the actual sign. Oh well. If you look closely, it appears the red cursive Rockin' has a bunch of bulbs inside and should look spiffy lit up at night.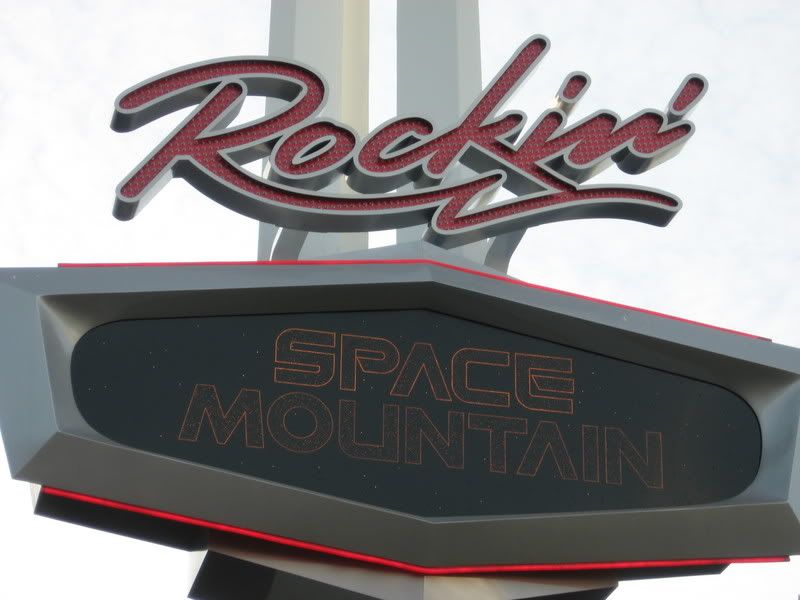 Aww maaan! Looks like our first rockin' will just have to wait...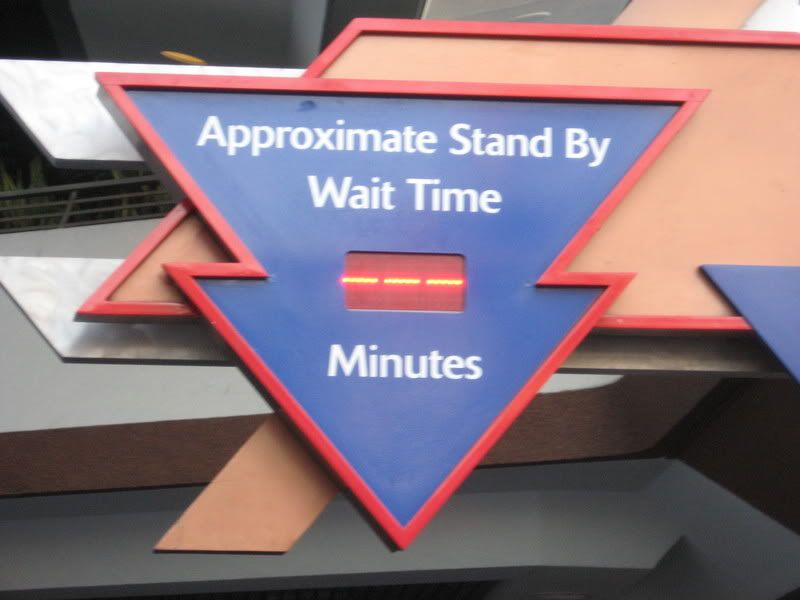 Backside of Rockin'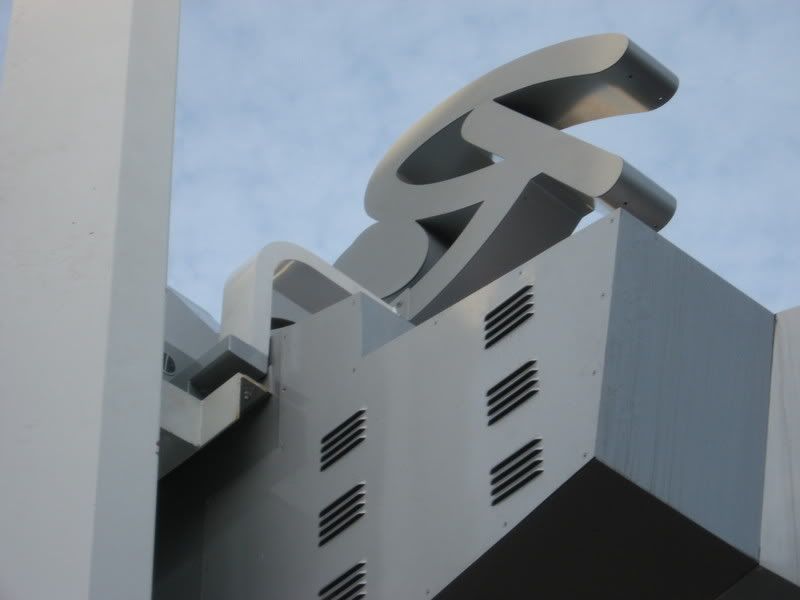 Still waiting...but we were let through not long after that.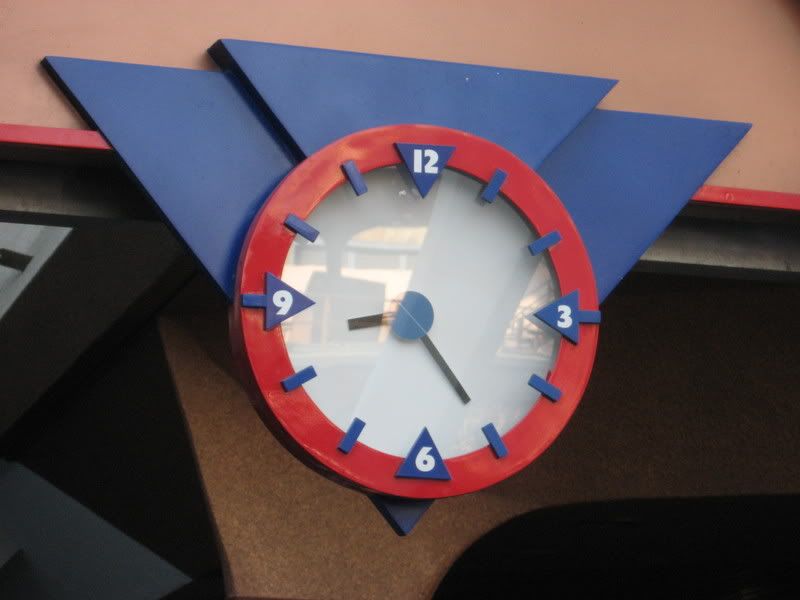 Everything in the queue is exactly the way it's always been.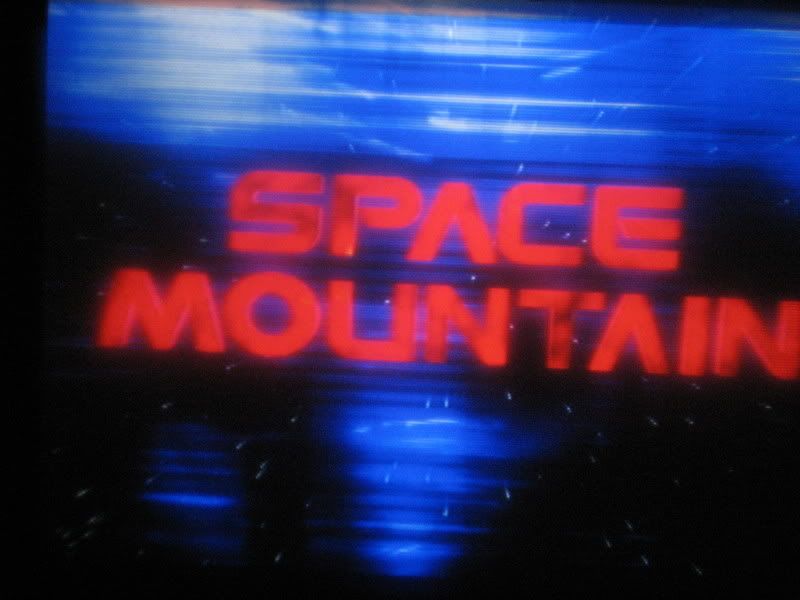 Alright, here's my footage of the attraction itself.
[youtube]http://youtube.com/watch?v=GhXRBBqDeyY[/youtube]Youtube eliminated what few cool effects I was able to capture on my camera; I would highly suggest downloading my video from
www.axifile.com
by typing in the code -
4666792
- where it says "enter your file ID for download."
My thoughts: cool! I like it. :thumbup: I heard some others complaining "you can see the track now." Big freakin' whoop. Call it a knockoff if you want, but this is as close to Rock-n-Rollercoaster as the DLR is likely to get. Can't wait to show this off to my friends tomorrow!
Here's the new background on the on-ride photos. Nice!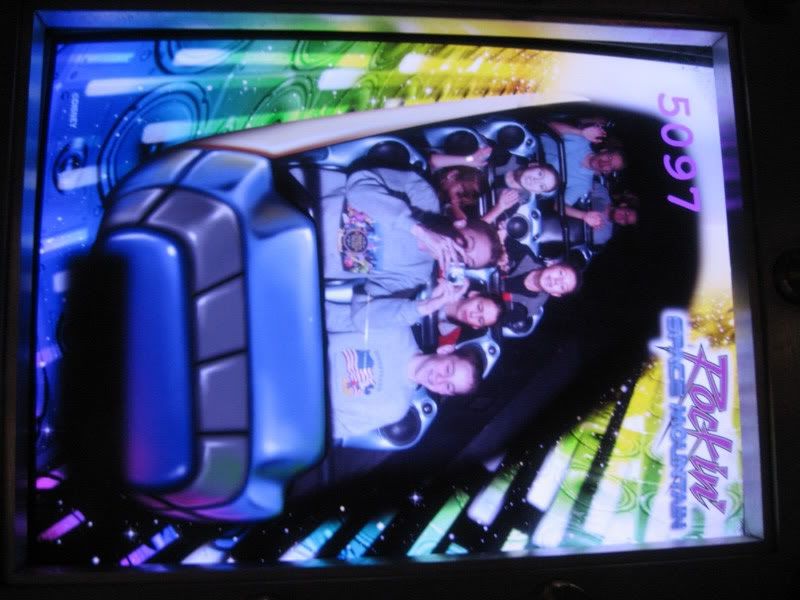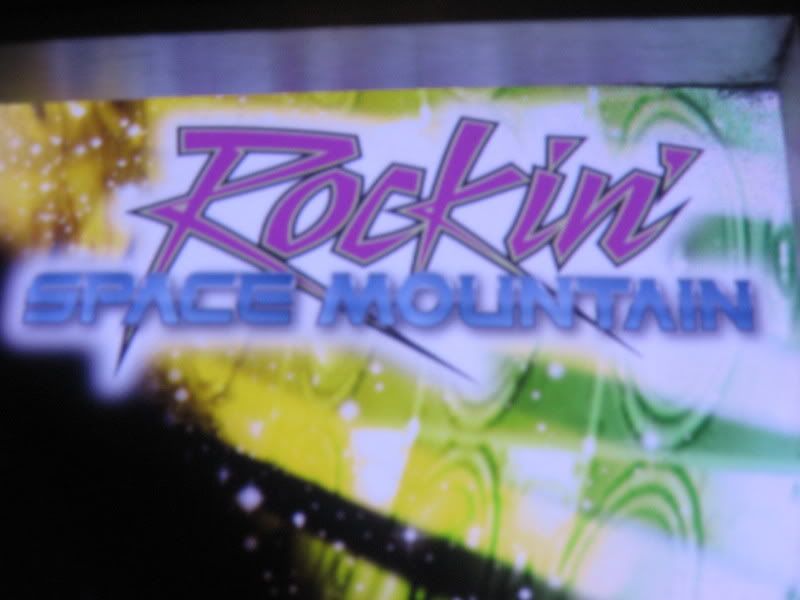 Hurry, hurry, let's ride Rockin' Screamin' now!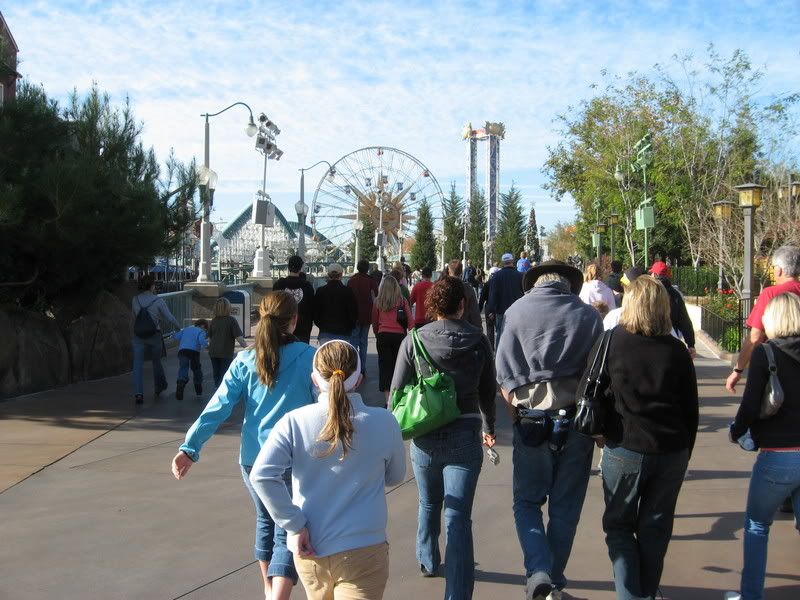 Oooh, I see something new!
Unfortunately I didn't stop to get a better shot. I'm sure Darkbeer/Sadako did though...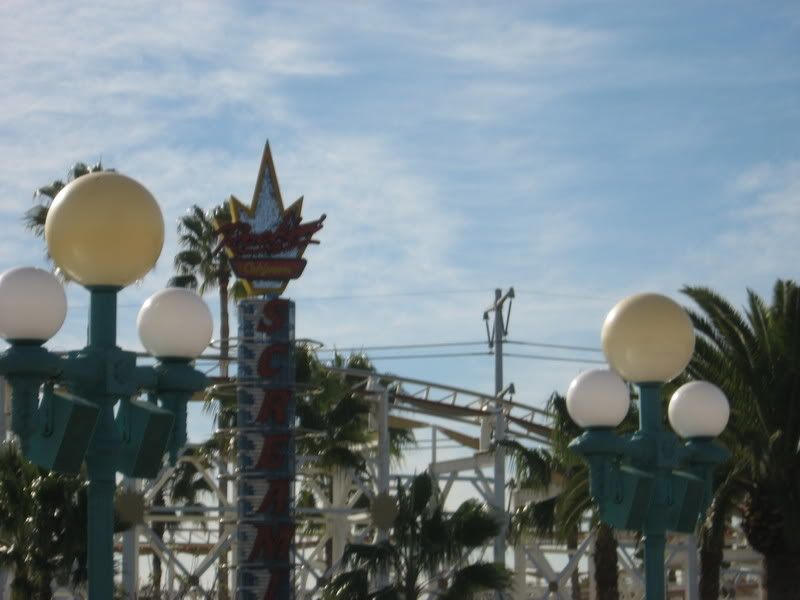 ...Speaking of which, here are a few familiar faces!
Smile and say, "MiceChat!"
...or not. Sadako looks like she wants to bite me.
I didn't get Rockin' Screamin' on video because, um, well it's not a whole lot different than normal...however, I'm pleased to find that the soundtrack is remarkably similar to that video I made five days ago in anticipation of it.
This one:
[youtube]http://youtube.com/watch?v=O7oDHCUS8tQ[/youtube]Over to the sub lagoon - yes, the lagoon is about 1/3 filled with water!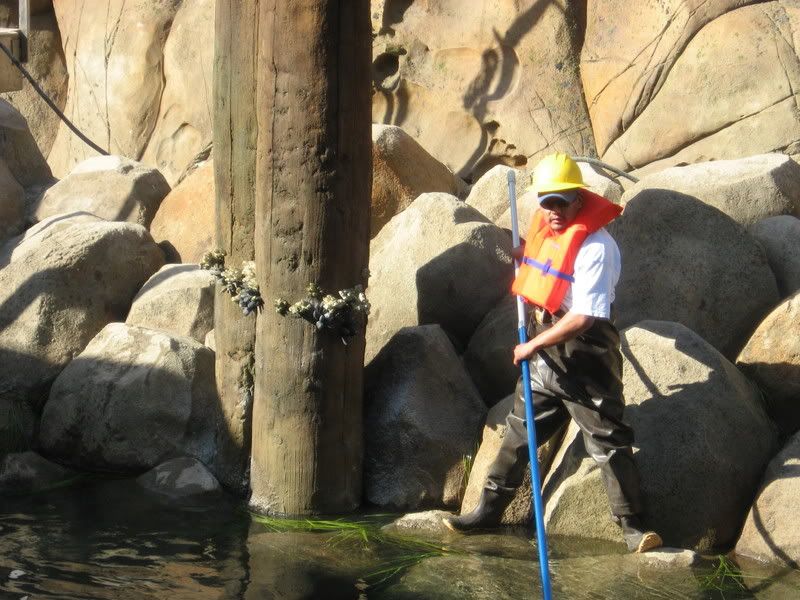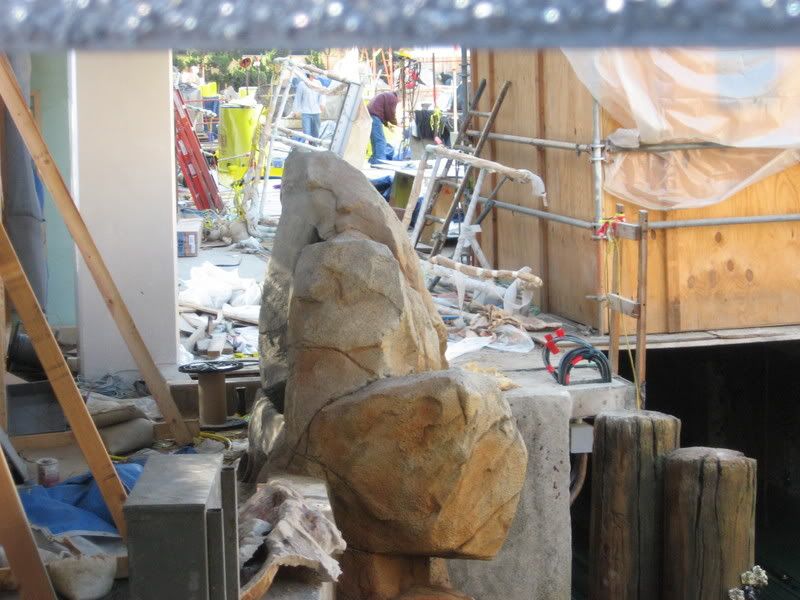 There were a bunch of guys filtering the water.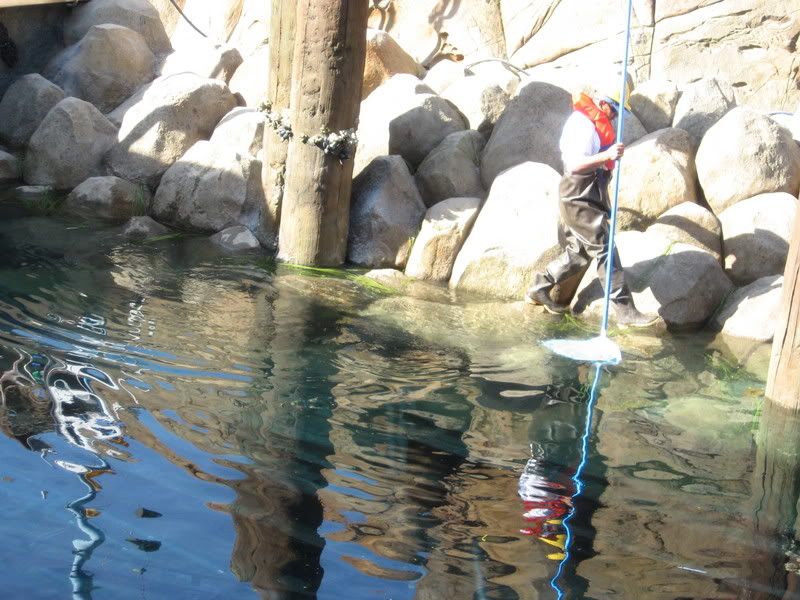 The two fighting crabs are now submerged.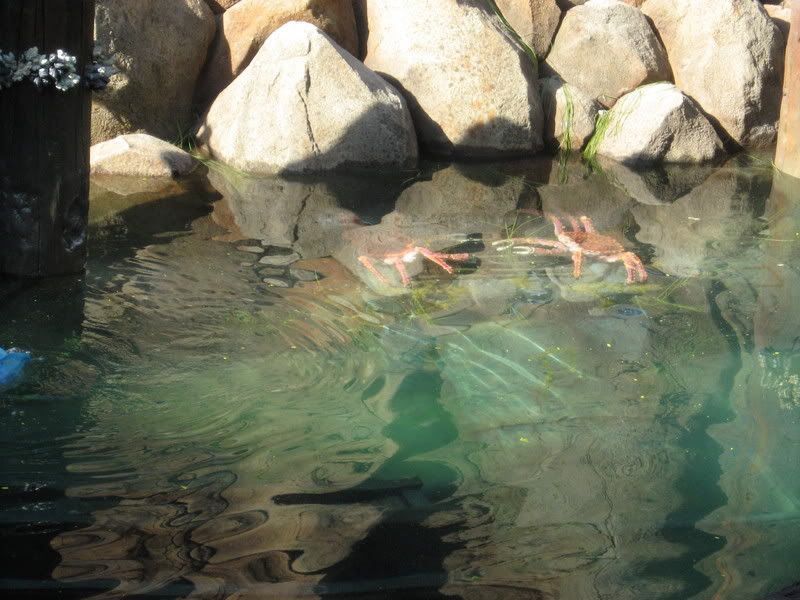 Monorail purple was out today, but we didn't want to wait back at DtD station, so I just took pictures and fled the scene!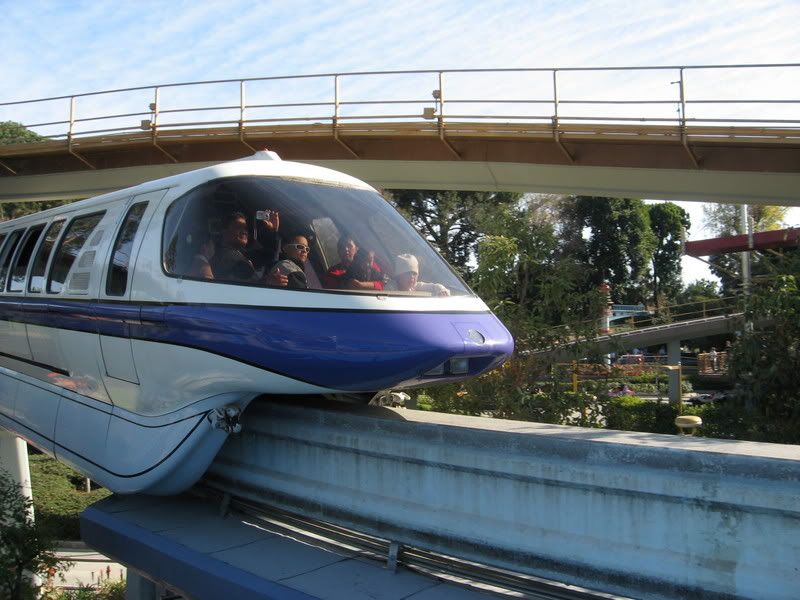 Take a peek!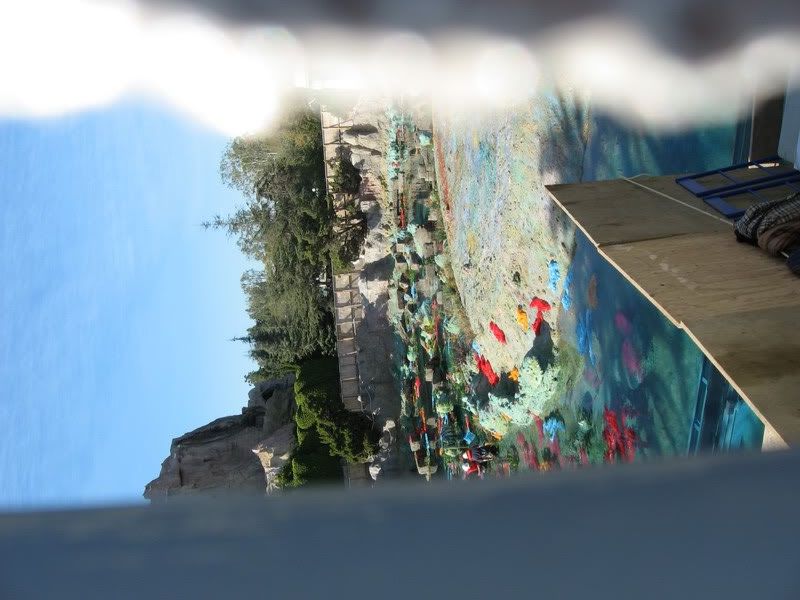 See what's inside!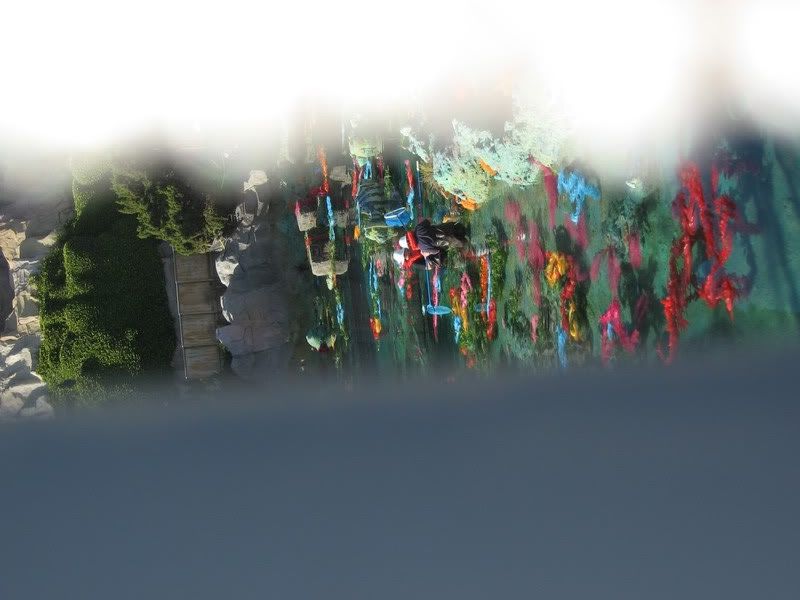 Ooooo!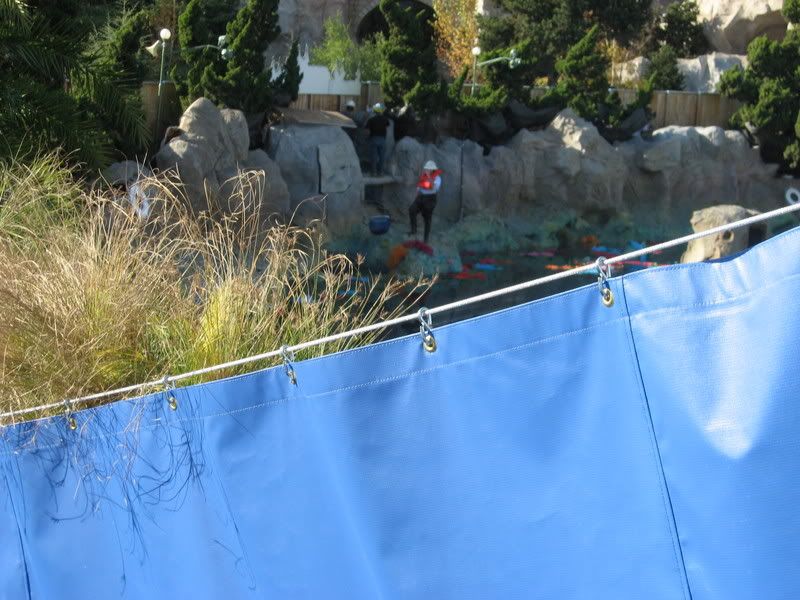 Ok, this is seriously bothering me every time I pass it.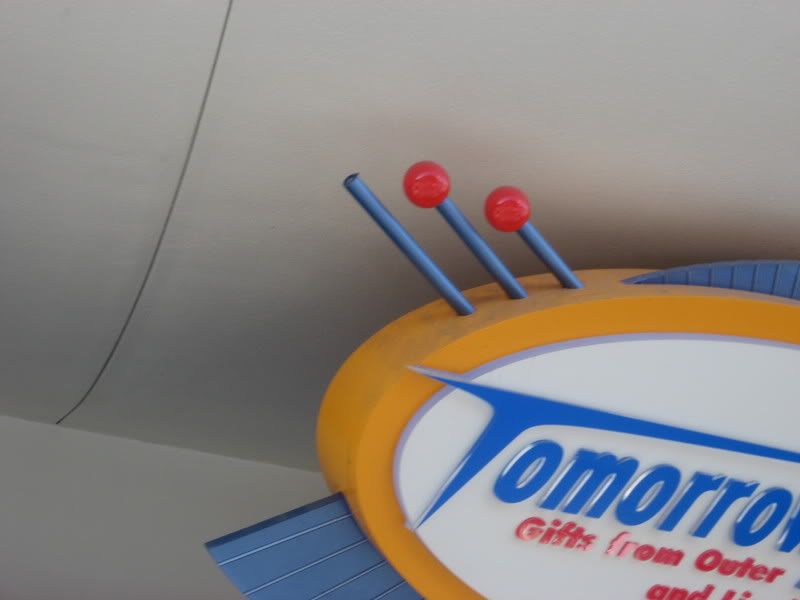 Another view. Note the wait time in the bottom-left: 70 minutes at 1 p.m.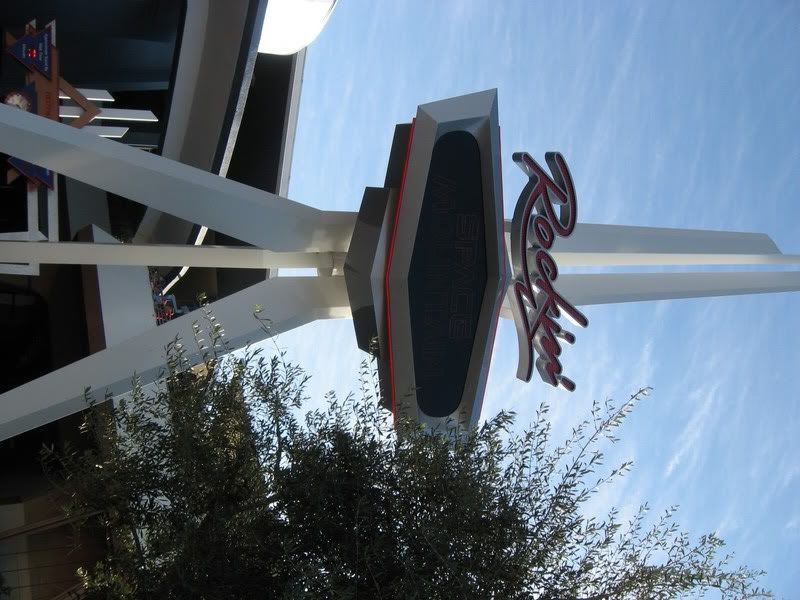 Walls have gone up on the right side of Tomorrowland's entrance. I noticed on New Years Eve that the path in this area was always damp; I'm guessing there's a leak somewhere that's being resolved. Whatever the reason, the effect is that it's cramping the already bottlenecked pathways into the Land of the Future.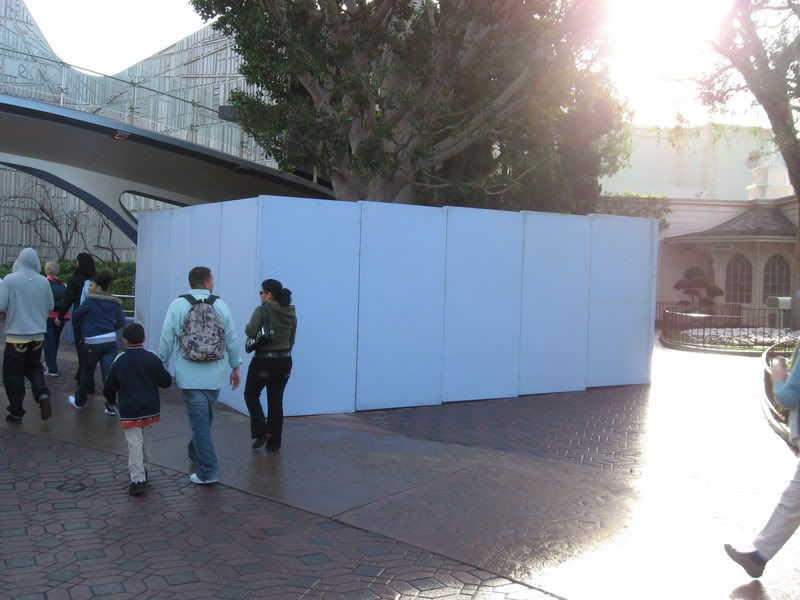 WHAAAAAAAT??? No way!!!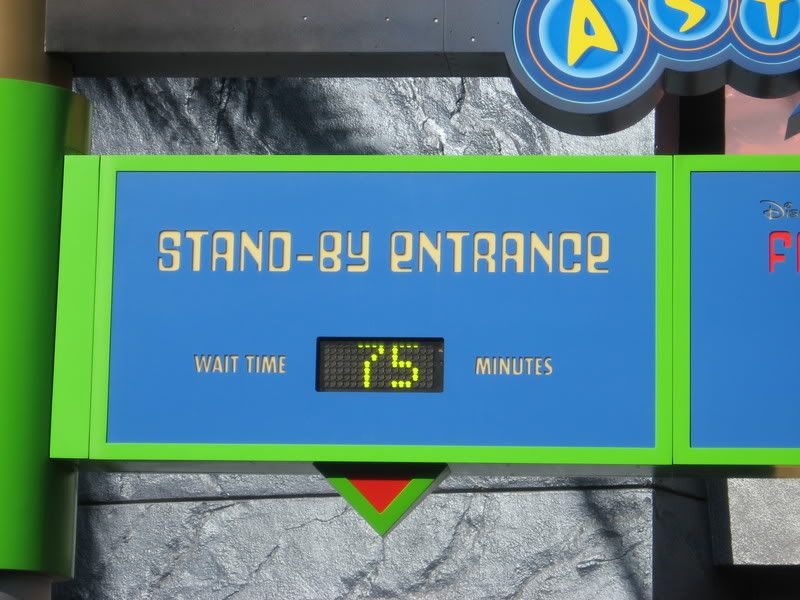 Yeah, Buzz is really only 45 minutes, not 75.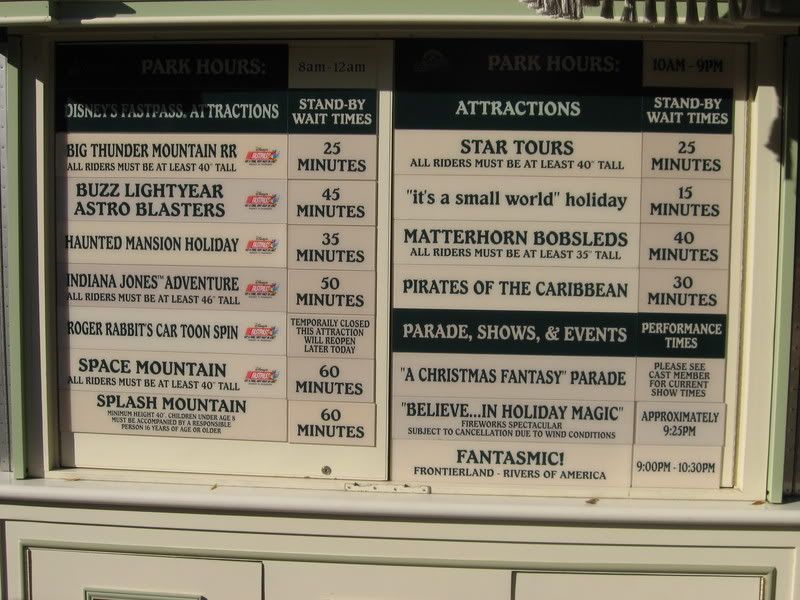 There were TONS of people at all ticket booths and annual pass centers.