Twas Nine Days After Christmas
(Trip report from 1/3/05)
Twas nine days after Christmas
And all through the parks,
The LDF family came calling
(Even though it was still techinically in the middle of Christmas Vacation and yes we know we were nuts to do this,)
and here's our remarks:
We got there at 8:30 am, used the alternate entrance off of Magic Way
and were in Mickey and Friends without further delay.
(Seriously...three cars in front of us and into the structure in under a minute. Whoo hoo!)
We caught the first tram, couldn't fathom our luck.
No line at the gates? Hey, this day might not suck!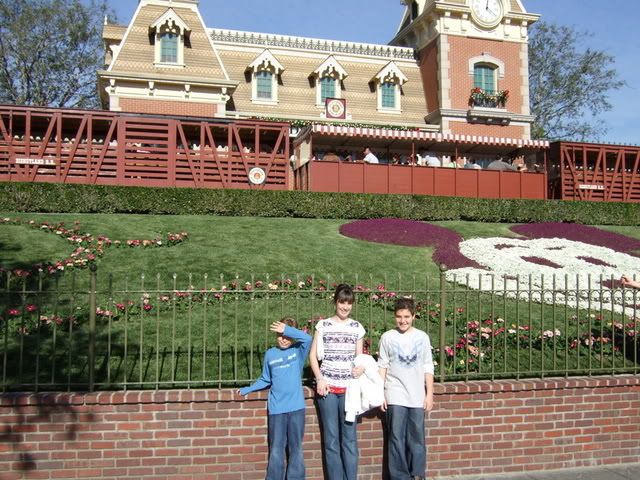 (LDF kids in front of train station
)
We ran for our passes at Rockin Space Mountain
Then off to the rides, quite a few, but who's countin?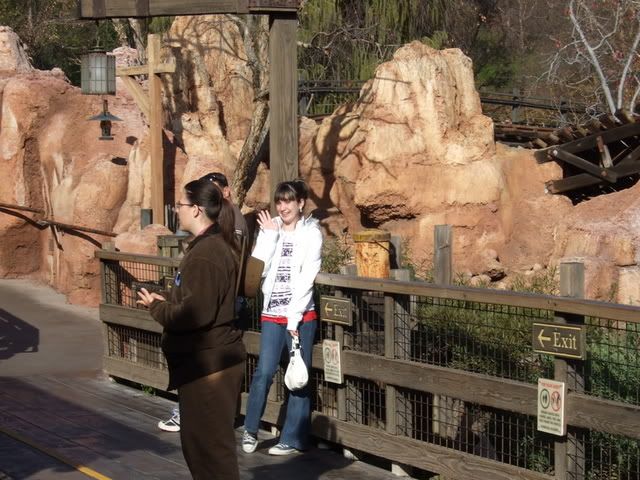 (My daughter chickens out on the tamest of coasters)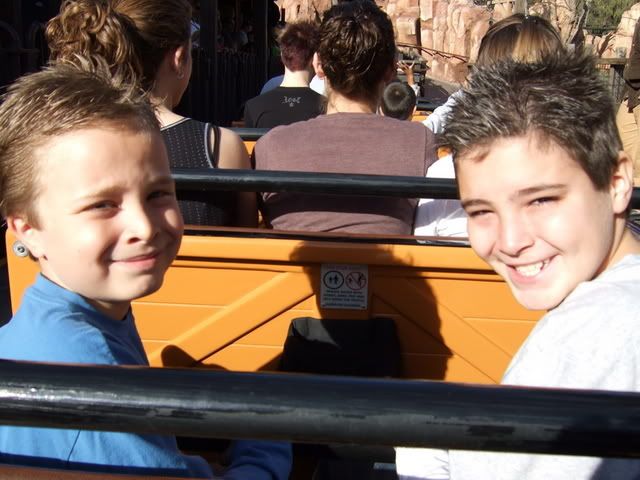 (But the boys will go on almost anything with dad.)
I haven't seen the above view of the area around the left queue of Pirates since high school. They were using additional switchbacks due to the crazy lines throughout the park.
Got most of them in, then to Hungry Bear,
Then off to DCA to see what was there...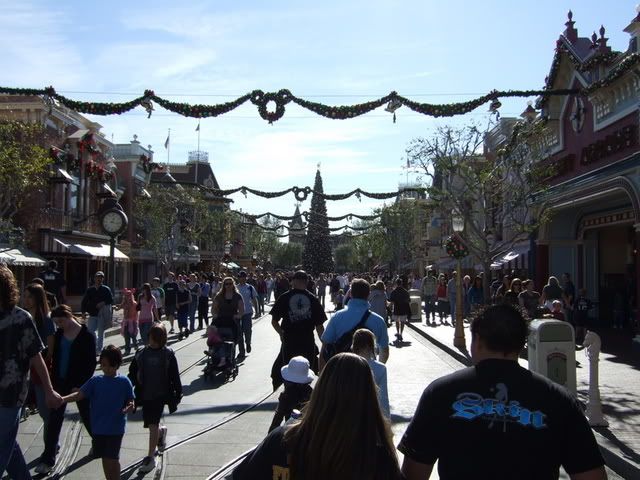 The Screamin Rock thing seemed to be having trouble
The CM's came running for sure on the double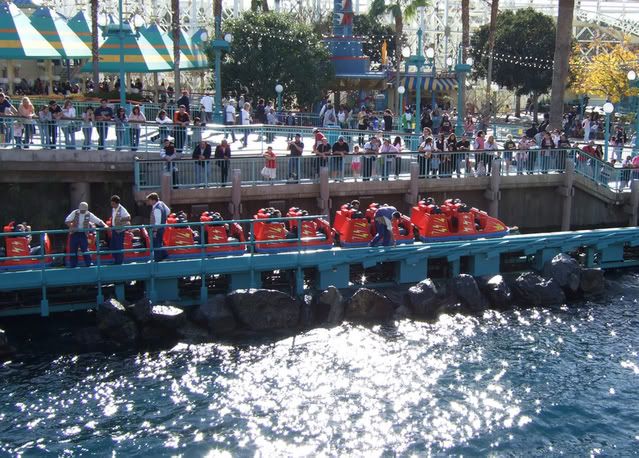 We took the Sun Wheel to go up in the air
Took the non-swinging one because they wouldn't dare: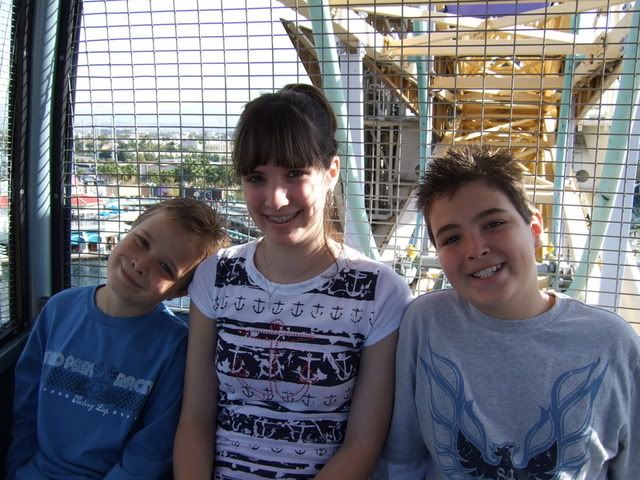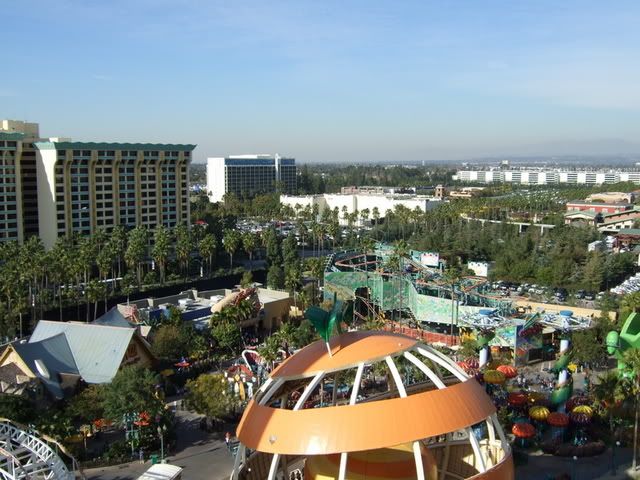 (What's with all the seagulls below??)
One thing at the park took us quite by surprise:
PEOPLE, YES PEOPLE were coming like flies!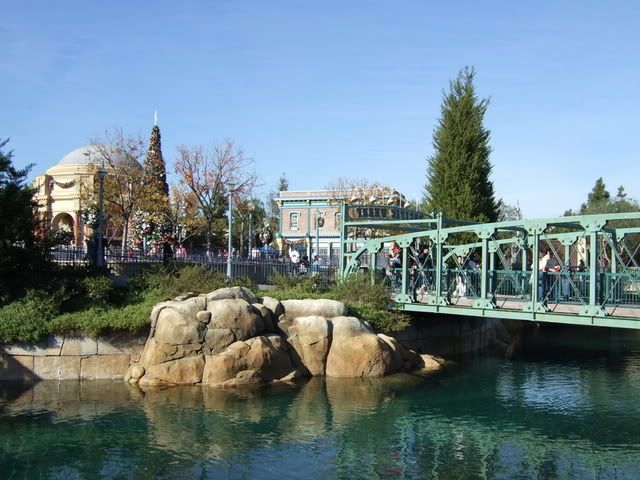 We fastpassed the rapids and and also Ol' Soarin,
Then back to DL, the parade was not borin.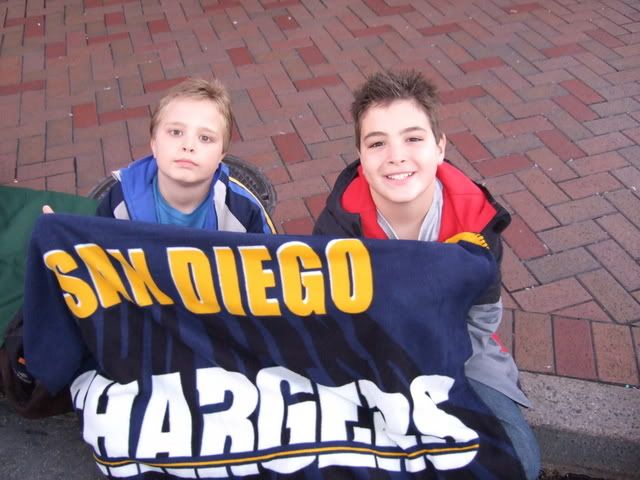 (My reluctant Charger Fans waiting for the parade)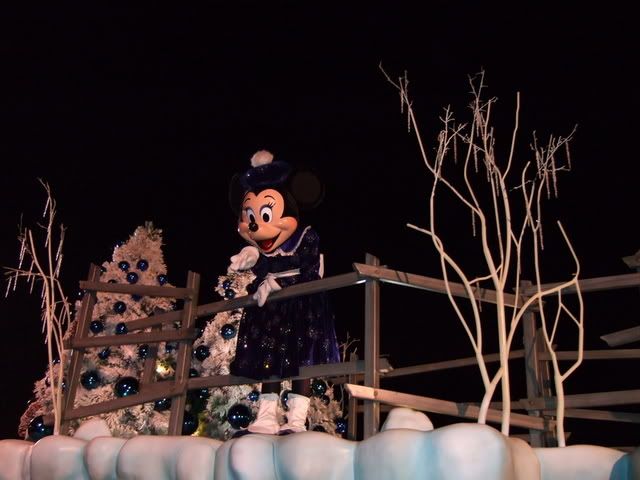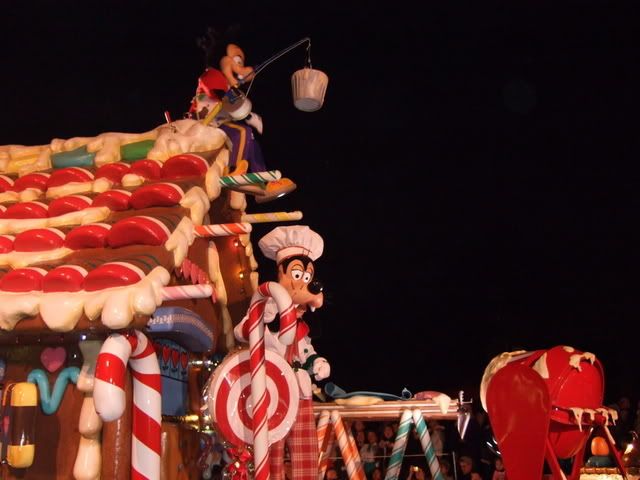 Then Indy, then off to Rockin Space Mountain...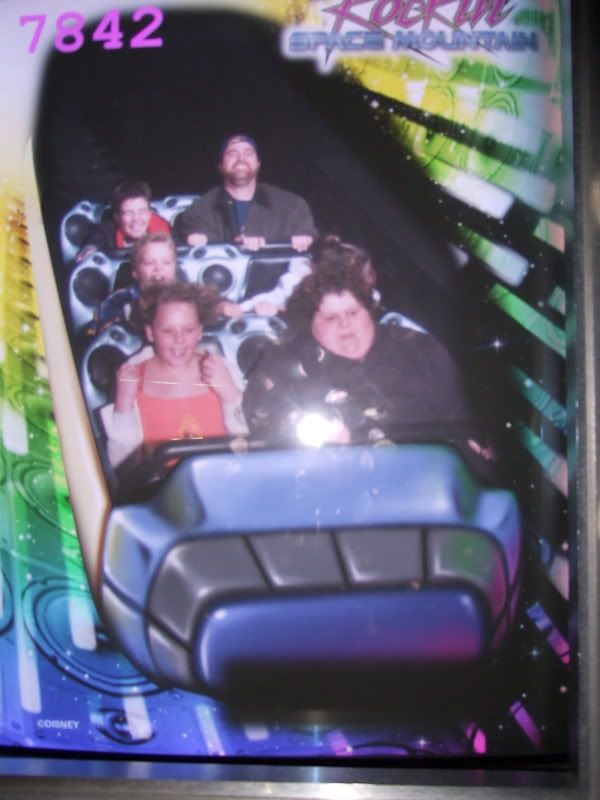 Then another parade and still no one was poutin'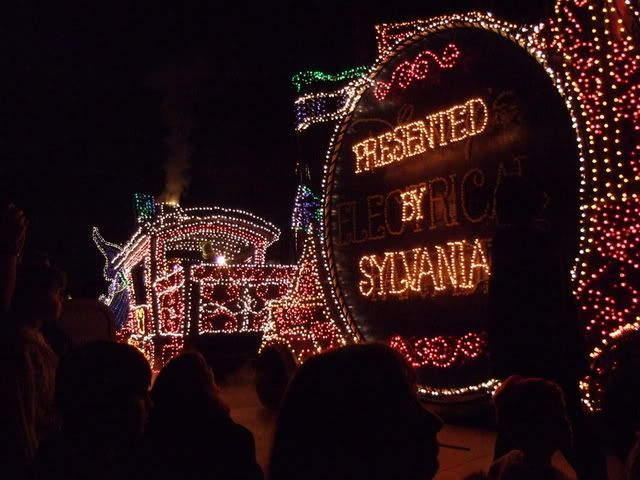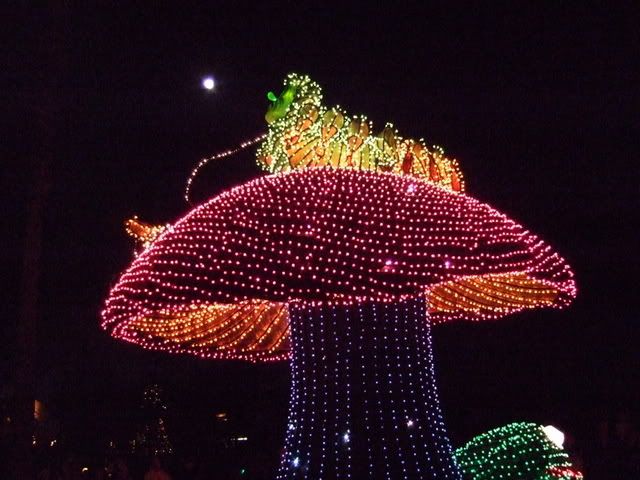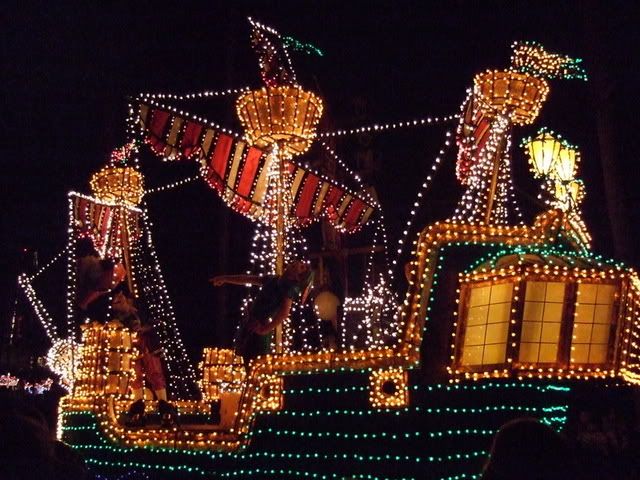 The fireworks weren't an option I fear,
One look at the gates, we said "We're outta here."
(About 10,000 DCA guests tried to gain entry into DL after MSEP)
But you heard us exclaim 'ere we drove out of sight
"We hate it when they cone off the friggin parking structure so that there is no POSSIBLE way to get back to Ball Road!!!"
But we had a great night!