Well friends its a new year we all have smiles on our faces and everything is great! lol Well I figured I would try another one of these reports since I havent done one in a little bit of time. Where to begin though I took over 100 pictures how do I chose HOW DO I CHOSE?????? ............
I start with a couple random rose parade shots.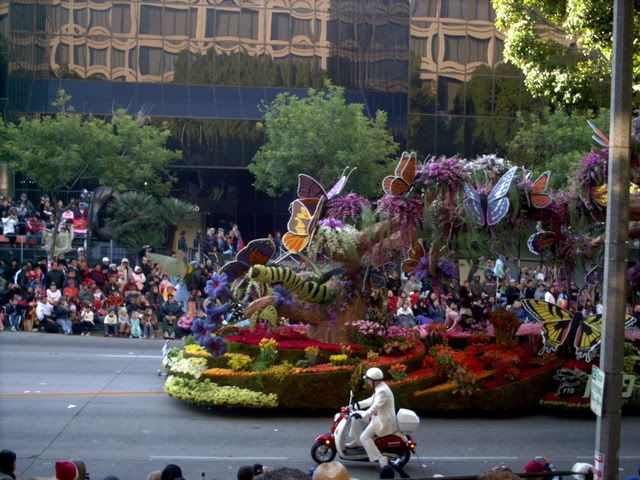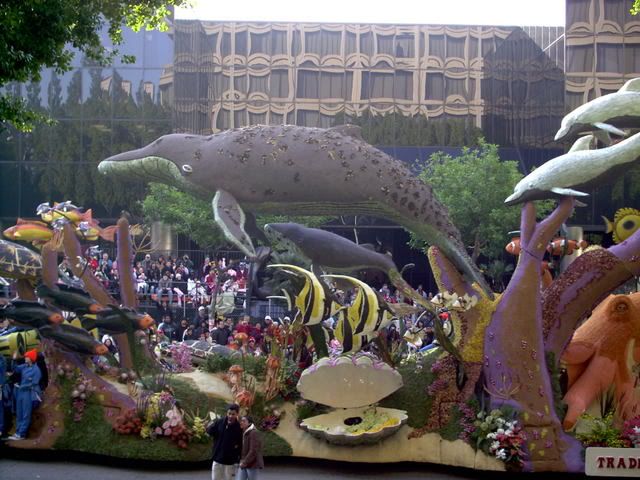 OHHHHHHHH AHHHHHHHHHH how pretty! lol well it was alot of fun but the part that got me was this!
I am sorry but my inner Star Wars geek came out at this point!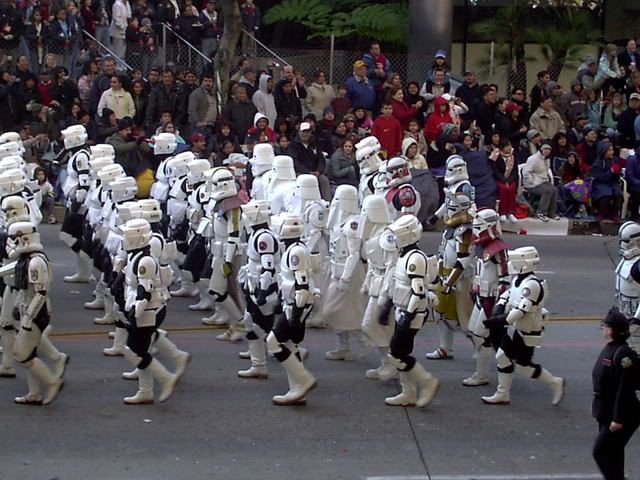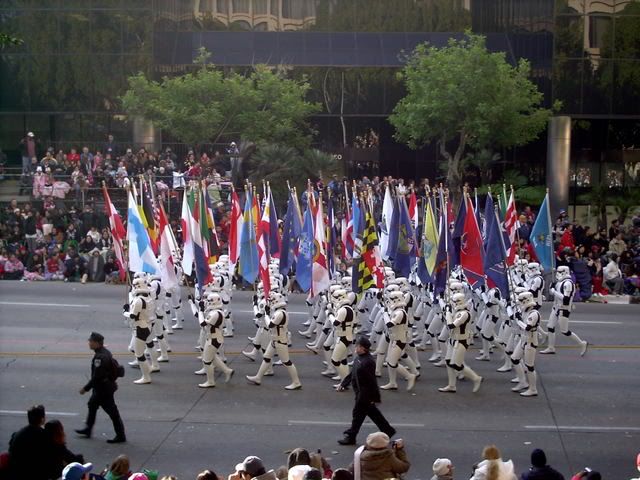 I take my hats off to all of the members of the 501st that were in the parade! It was cool. I also got one ok shot of part of the Star wars float....
hmmmmmmmm this looks like something I have seen before.... I wonder where from???
Oh thats supposed to be from Disneyland I get it!
The line for the tram was not bad I only waited one tram then got on. And this was at 10 a.m.
Check bag line wasnt too bad either....
more to come...