As some of you may know, a few months ago I posted some pics of a
really great
necklace that I made with a Disneyland souvineer...
Well, I've been busy with my glue gun again. This time I made something a tad more useful.
I recently purchased a digital photo frame which is basically a small computer moniter that you can load pictures into. I disassembled it, installed a 1gig memory card, loaded it with lots of pictures that I took at Disneyland (and downloaded from MiceChat), then I re-installed it into one of the new "Las Vegas" style photo frames from Disneyland.
Check it out.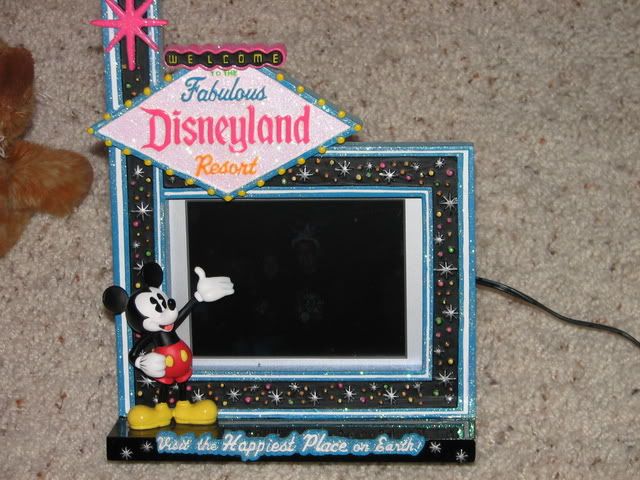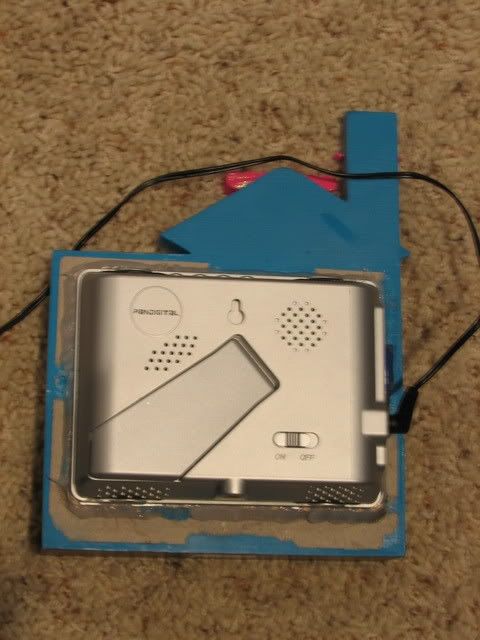 This thing is GREAT! I always had the problem of "which picture do I put in a frame?" Now I don't have to think about it. This digital frame will hold virtually hundreds of pictures with the memory card that I have in it, and it cycles a new picture in every 15 seconds.
Cool, huh?