My baby sister and I took her first trip to DL in many many moons yesterday. We had so much fun! Took a few pictures, here they are:
Shelly and me among the little green men.
Shelly on the golden Dumbo.
Me with the golden carousel horse.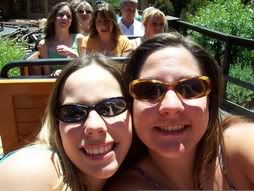 Big Thunder, baby!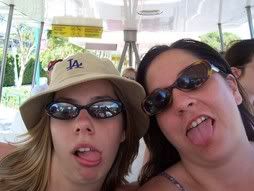 Going home.