Now lets begin
After getting only 3 hours of sleep the night before I woke up and Got ready to go to the happies place on earth and
purchace my annual pass that I havent had in FOREVER
Well...I arrived at the Resort around 8 in the morning....I went with my friend and her dad...and thankfully we got there early enough to park in Chip n' Dale Parking
.
the tram loading was not crowded one bit since it was so early that made travel to the park very easy
Then the quest to purchace my Deluxe pass began...the Quest took me to the ticket booth and 2 to the pass redemption center over In DCA....a few hours later...The lady at the ticket booth was a little confused when she looked at my ID and asked when my birthday was....and apparently the Computer said my Birthday was in 2000...not 1990...We got a good chuckle out of that mistake...Well after spending a load of money on my pass the lady finally handed me my temporary entrance pass
I got a strange kick out of holding up the link with the people having to type my # in the system ...I felt like i was in the Check card commercial...and I was the guy with ALL that pocket change...
well...I finally got in the park and I lead my group over to...this place...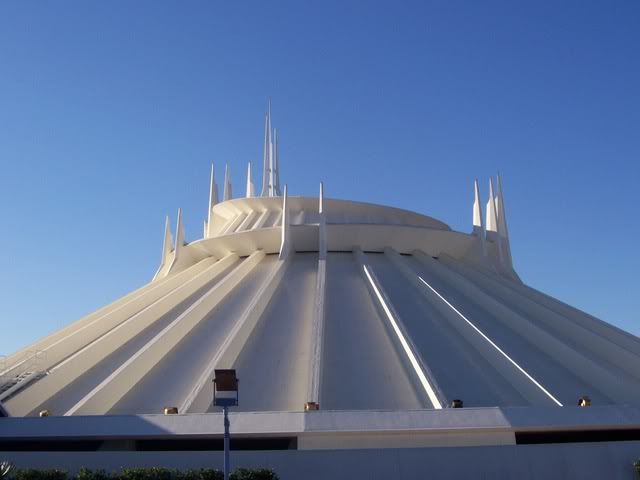 look familiar
The Crowds that I saw later in the day still were not anywhere to bee seen..only these people
fuund howering round the Star trader and Honey...where is the audience?
well I actually liked Rockin space...it was a cool little overlay..and actually made for a fun ride
and what was really great was I was put right in front without asking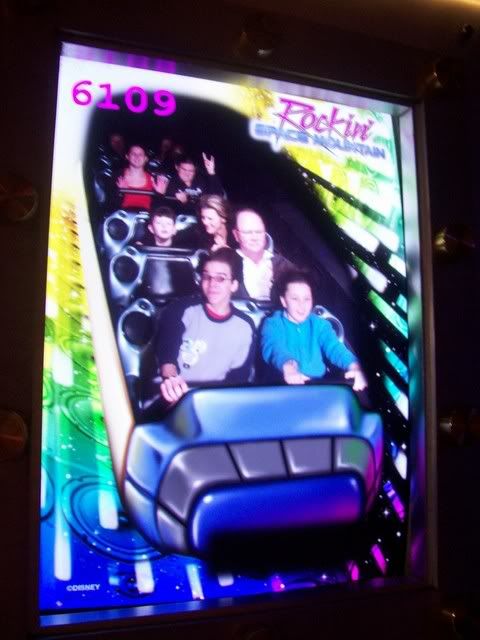 like my pins I Had a running tally to see how many Cast members noticed them and I think I got to 15...lol