Okay, finally got the pics uploaded, so here we go:
Went a bit earlier than usual, due to fear of crowds and the park filling up. Getting in around 10:30/11:00 wasn't too bad, parking-wise. Holy cow, you know you're charging too much for parking when you start advertising that you take credit cards!
Got in the gate and hit the hub by 11. No one there yet, so I decided to head to Space and get a fastpass (which, incidentally, I never used... I forget who I gave it to that night, but at 11am the fastpasses were for 7:50pm!) Leaving there, I saw a familiar face doing photo ops with kids just around the corner from the Star Trader Entrance.
And since I was in shutterbug mode, I thought I'd snap a few of just generally cool stuff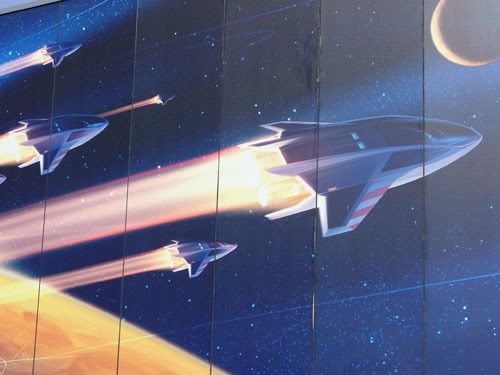 You can see, the park was certainly getting full!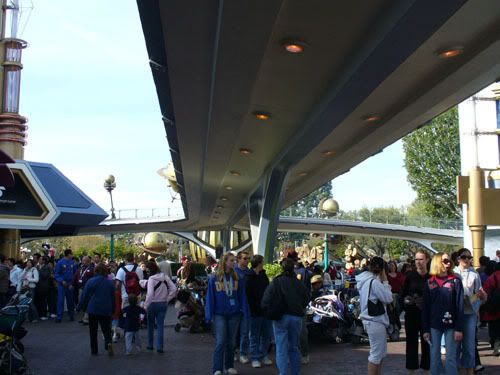 MEET TIME! Everyone's favorite, Chernabog...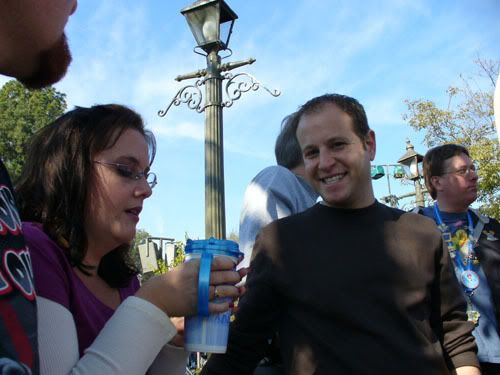 I'm sorry, I'm horrible with remembering names, perhaps someone can chime in and name all these fine folks. I think the one with the pink hair is DisneylandFanaticBoy?
Did I mention I'm bad with names? These guys were very nice, and I can even remember that the one in the middle is/was in the military, but I'm drawing a blank on names (as usual)
Okay, if I didn't know this one you could smack me. It's me with Deogge'sMom in the background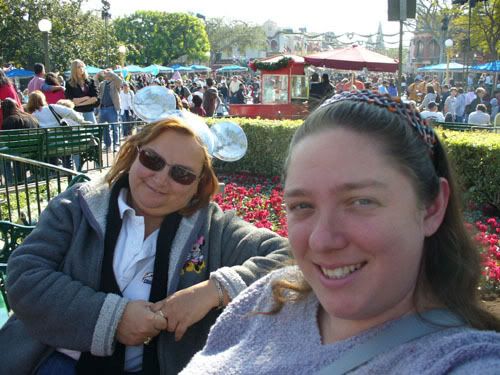 Dusty with our fine friends
Borneio approaches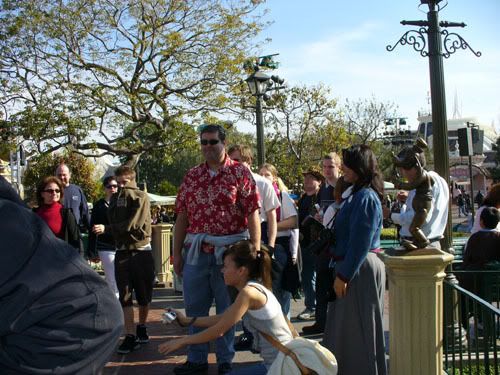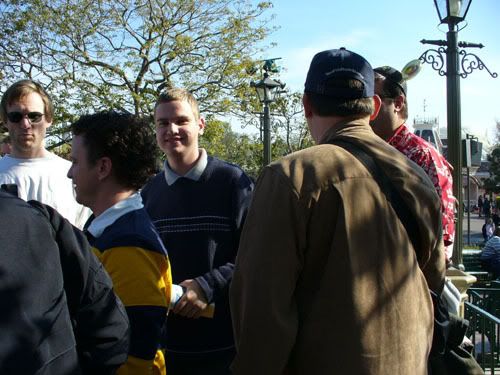 Off to lunch! We sent people out to check availability, and in the end, Hungry Bear was the spot with the best shot at getting tables.
Yep... it's a cup
Some pictures are so nice, you take them twice
(Or 6 times, as the case may be, but I decided to spare you the extras)
A view from across the stage in front of the castle, looking towards the (very crowded) hub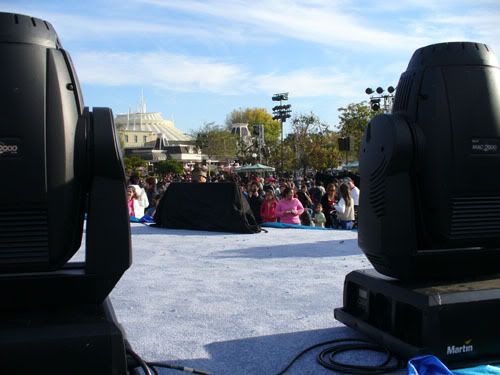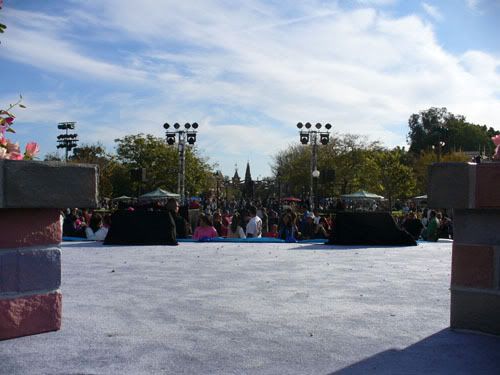 PRETTY!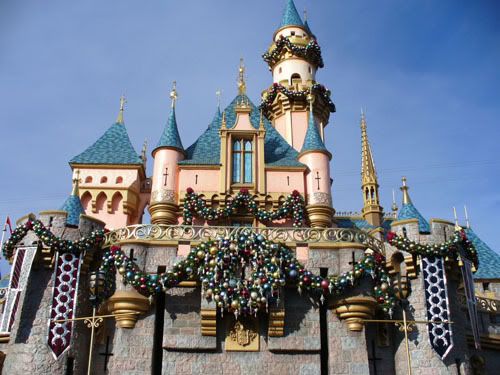 PRETTY!
Are you saying I'm fat?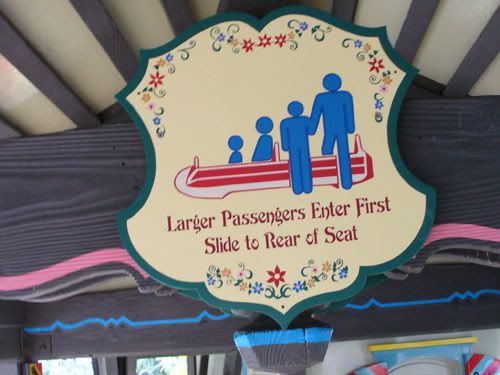 MonorailMan in his bobsled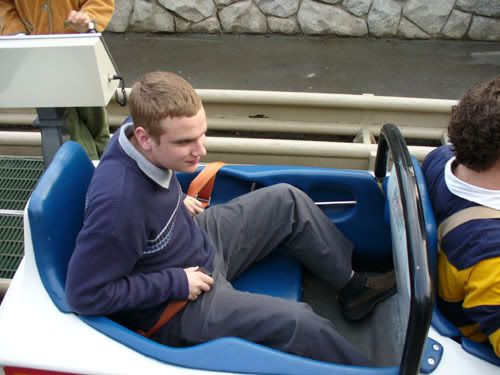 Fishbulb and Dusty
DisneylandFanaticBoy, DisneylandDaddy, and (did I mention I'm bad with names? I did? Okay.)
Remember: NO disco dancing! (That's in DCA)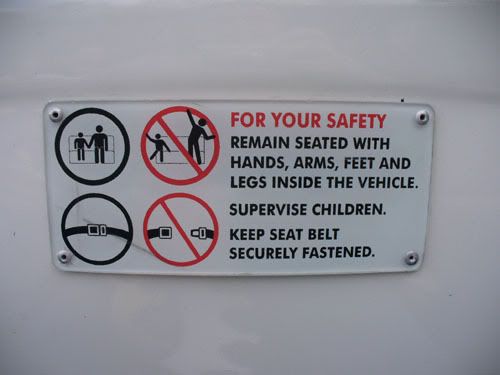 Normally I wouldn't bother posting a photo like this, but this is the pathetic result of having a camera that delays too long on taking a picture, about 1 second after you've realized it didn't snap in time to take a picture of Harold
But I smartened up and was able to at least get this shot: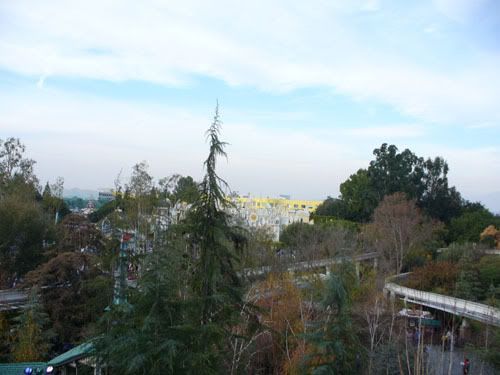 No sub lagoon shots though, which is a pity because I'm told it was all colorful. Went back tonight and the lagoon's filled now, so too late.
Time to head over to DCA! Some go this way... Some go that way... As for us, we prefer the short cut.
Yyyyyeeeeeesss!
Wow, even DCA was busy!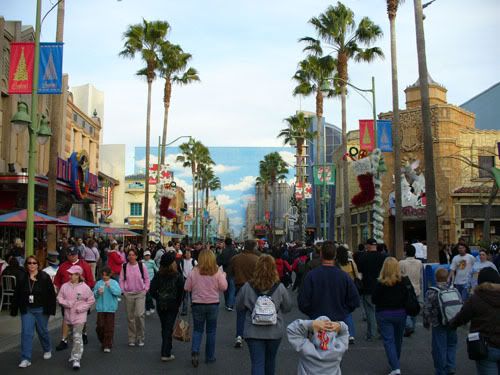 This picture speaks for itself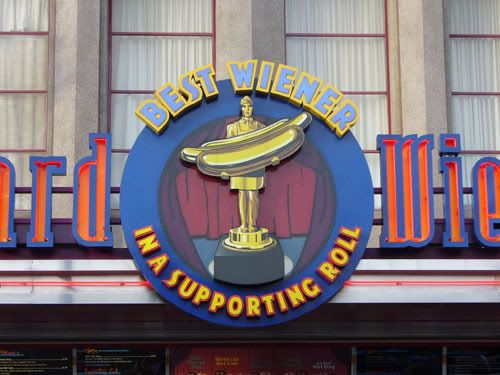 The following shots are a result of my having realized I take almost no pictures of DCA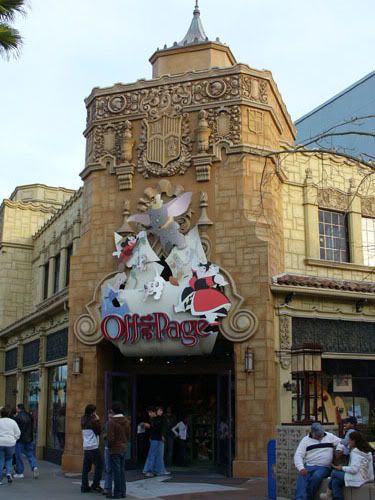 Do I have to say it? I don't have to say it, do I? I mean, this really speaks for itself, right?
ToT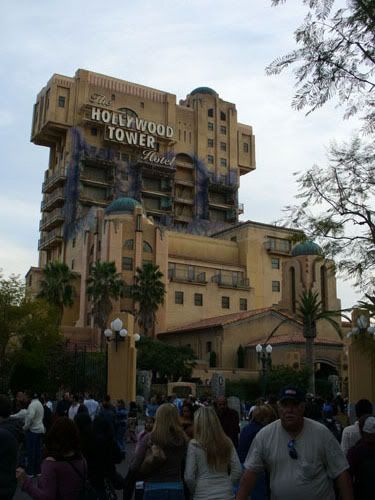 Hoo boy, I know I wouldn't stand in a line that long to see Aladdin. Blast maybe, but not Aladdin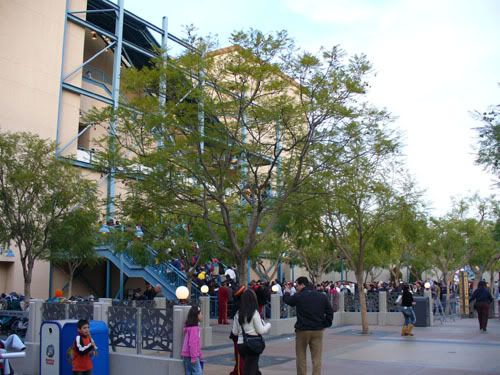 You'd never know the crowd there was so big by looking at the front of the place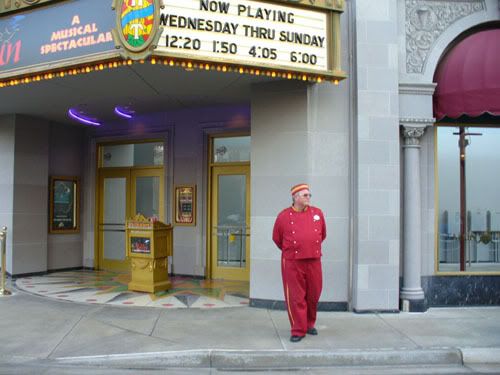 Monsters, Inc.!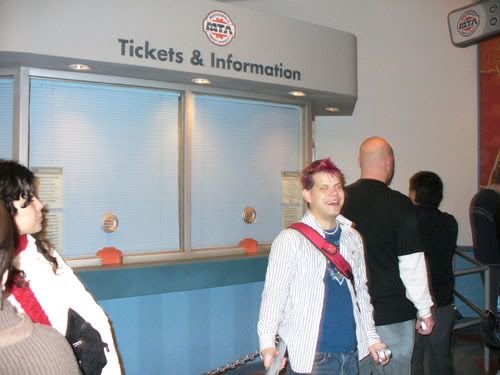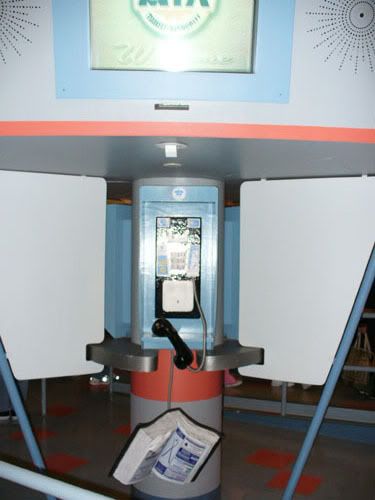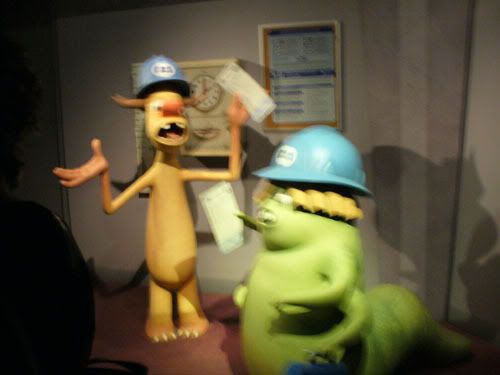 Well, that was fun. Next the group wanted to go on Muppets. I opted to let them do so, while I perused Off The Page with Chernabog
Yeah, Chernabog.
While there, we met up with CordyBidl and her friend, and we rejoined the group to go into the Animation Building
Wow, that backdrop actually does blend in sometimes. Cool.
Going down?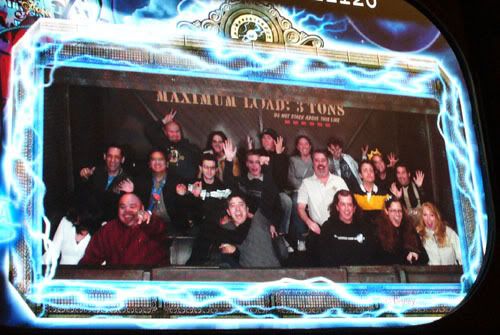 The question is, do they realize they have a shirt that says this?
With Tower behind us, it was time for the Cove Bar meet
From there we could see them setting up for the evening's festivities
What was that about disco dancing?
And finally into the Cove Bar itself
Captain Phoebus is gonna kill me for posting this photo, but I think it's the only one I got of him!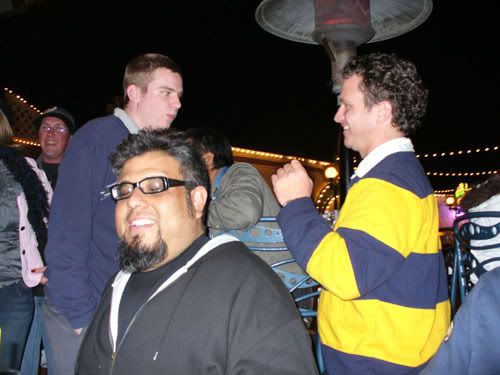 Okay, admit it, she looks freaking adorable in that hat!
Frogberto with his lovely wife
The end