A friend of my family has worked for airlines and the airline security for years. He is moving and asked if I wanted this poster!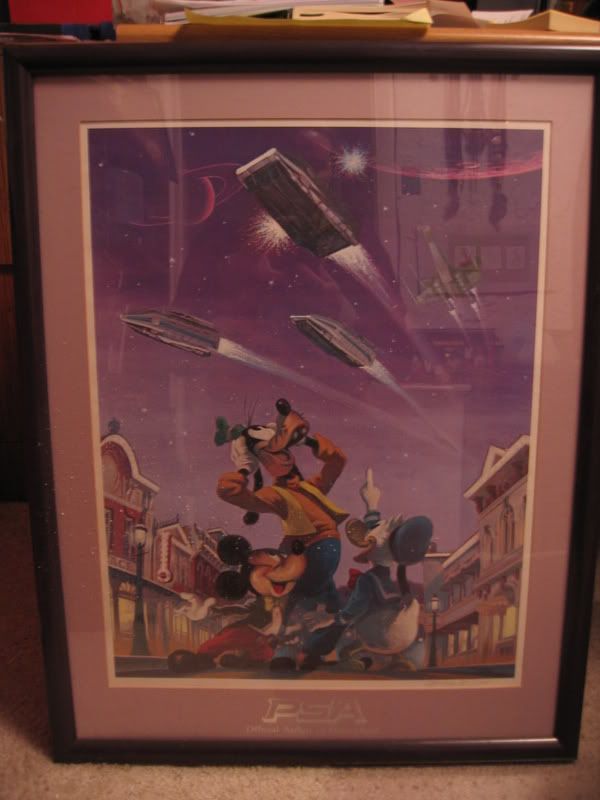 It's a numbered print with a certificate on the back stating that this was given out in honor of the opening of Star Tours.
I thought it was really cool.