On Sunday, the 7th, we were technically to leave for Los Angeles to spend the night prior to our latest trip to Orlando. We like being able to be near LAX when we have an early flight. But knowing it had been so long since we had seen many of our MiceChat friends, we did what (for us) is usually impossible . . . we packed Saturday night, got up early Sunday and made our way to Disneyland as a the first stop on our way east.
Mickey and Friends was full, full, full of cars entering the structure, but the staff was very efficient and we ended up with a great parking space on Goofy. As we gathered our stuff to start the trek to the park, Rick noticed someone familiar parked just two spaces from us. Clarabella was just getting out of a spiffy new SUV. She had just met us once at a recent meet, but was very gracious and even remembered the Rixter's name.
This trip is a trial run for Lu's self-bought Christmas present, a new camera, so welcome to my learning curve!
Looks like things are "Rocking" at BOTH parks!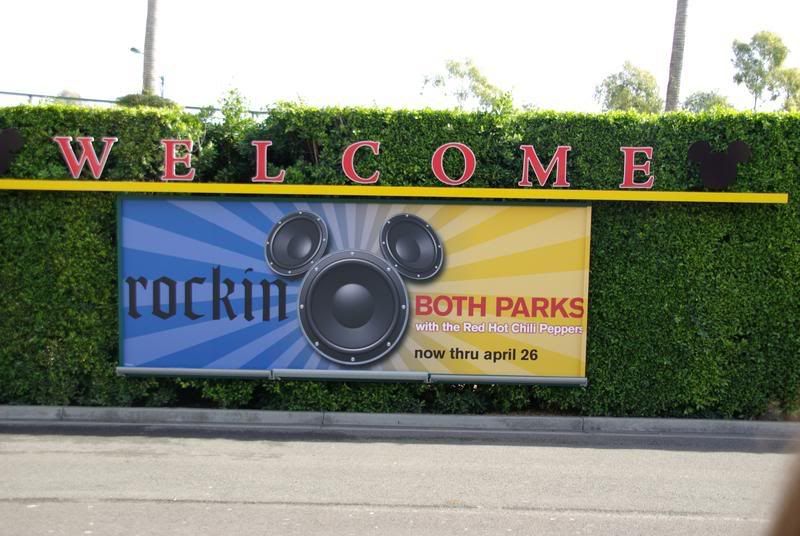 Security was easy with all stations open and there was absolutely no lines to get into Disneyland. After we exited the left tunnel, we saw some familiar faces. Gemini Cricket, Hector and Fish Bulb were there with their famous smiles and hugs ready to greet us.
We went with them to hunt down Dusty who was shopping at Disneyana.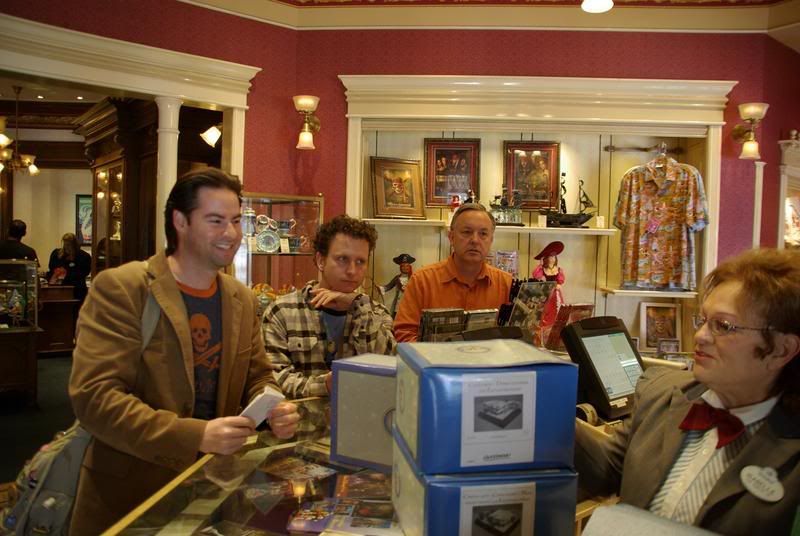 Two bags later, we headed toward the hub. As we approached, we saw what was the biggest COW Sunday Meet we've ever experienced. There were people we love like family and people we had yet to meet, and the truth is, we were hard pressed to even get a quick greeting in to so many dear friends. That night as we reviewed the group shot, I kept saying to Rick, "I didnt' know whozit or watzit was there. We feel badly that we didn't begin to make the rounds. Before we knew it, we were headed off to lunch with different folks headed to their restaurant of choice. Here are a few random shots from the hub and from Rancho Zocalo, where we ate, starting with the group shot, and quite a group it was.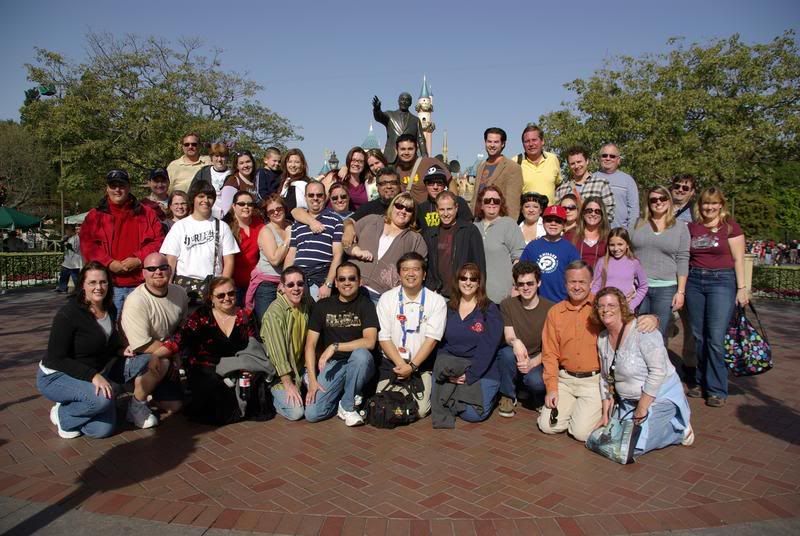 Disney Ballerina and her darling family came all the way from the Stockton area.
Villian's Fan and Al Lutz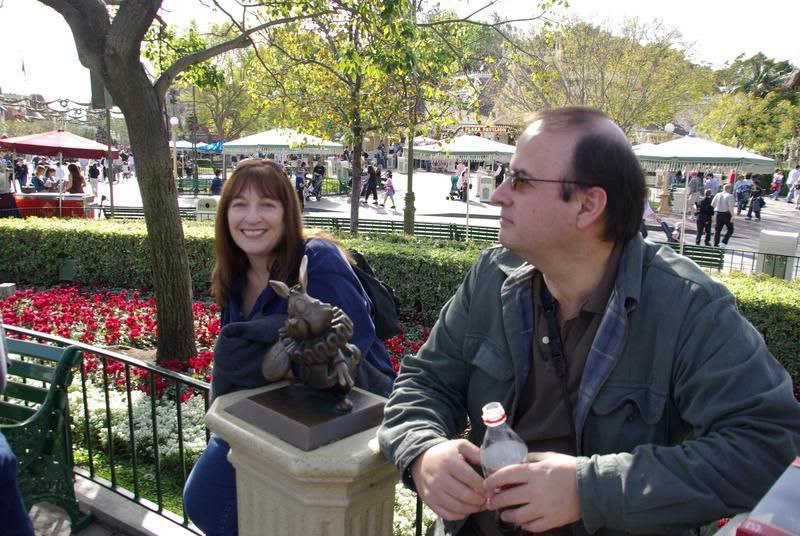 Mr.Lightyear 999 and the cutest darn purse!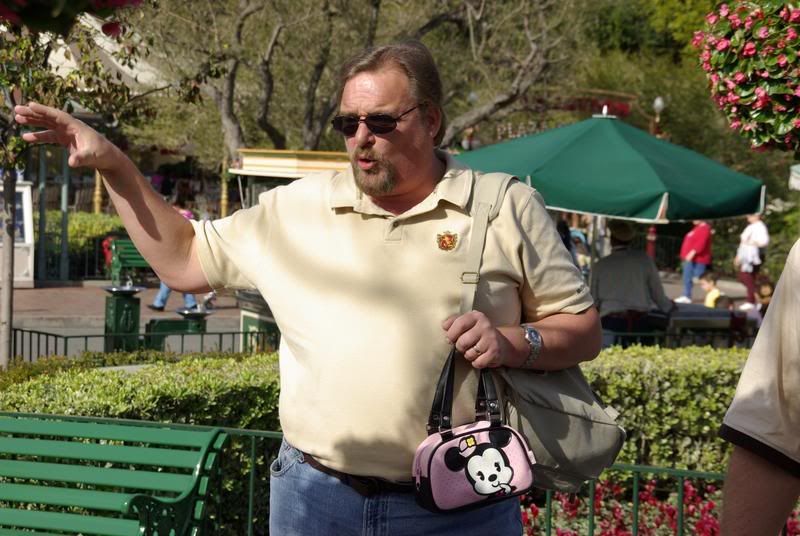 Fishy giving our very patient Disney PhotoPass Photographer all our cameras to take shots for us. These CMs are always so fun and gracious.
How cute are these two? Olympicnut and Brian. We haven't seen O'Nut since Orlando in October and it was so nice meeting Brian.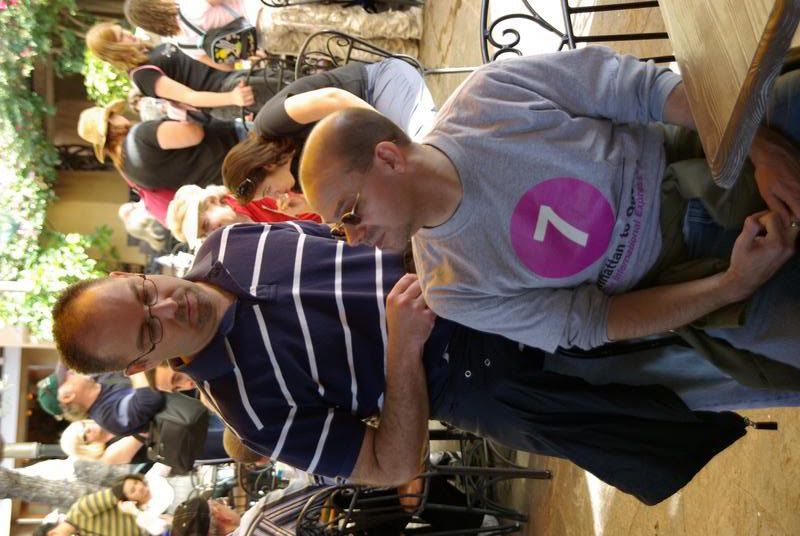 We filled three long tables and the Clinksalot Annex for lunch.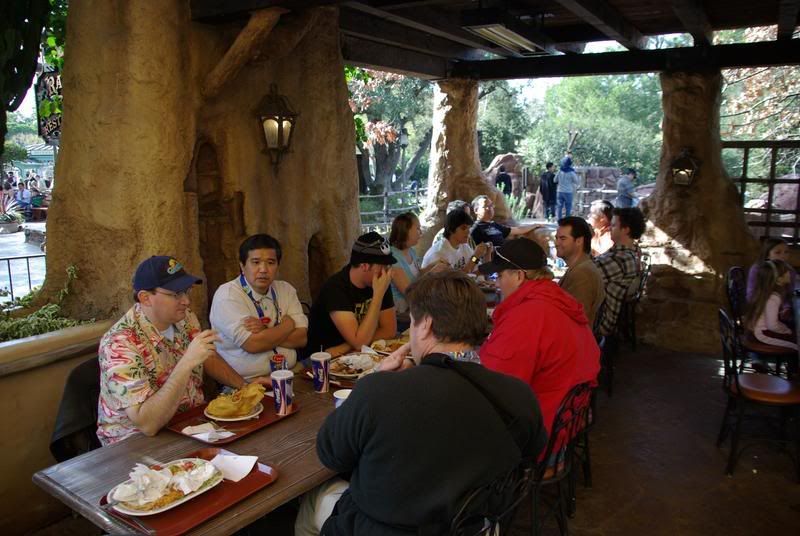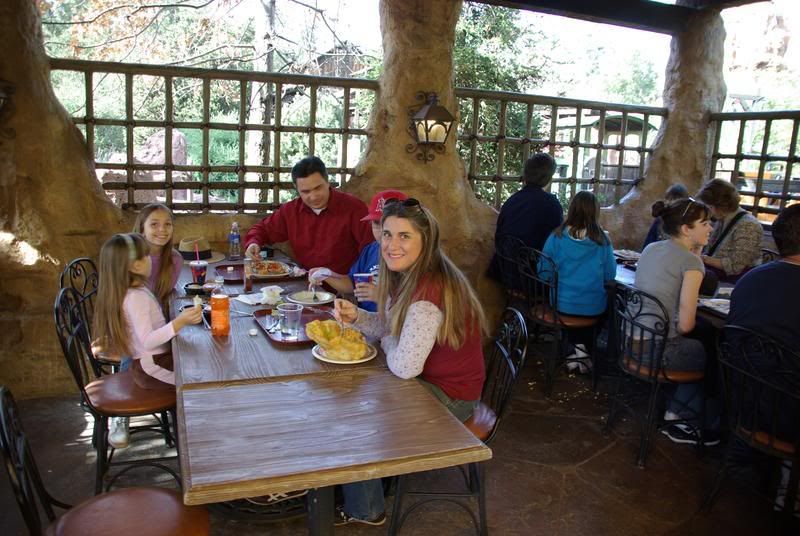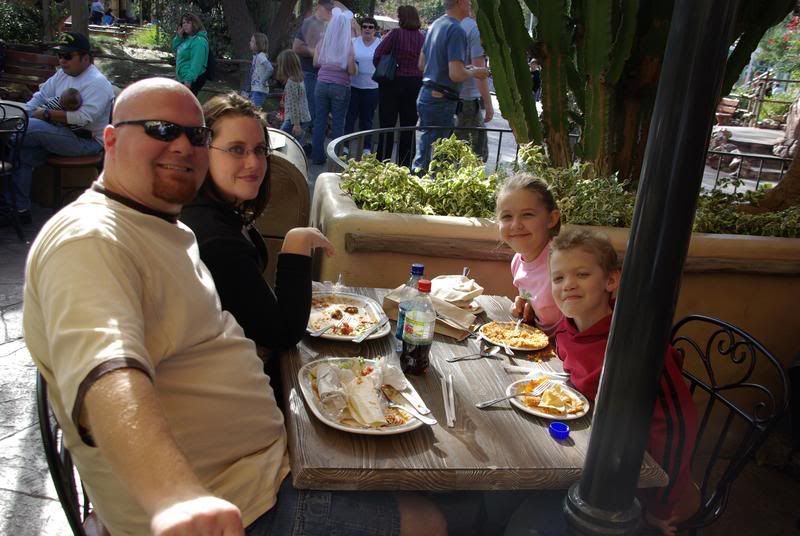 We left the group after lunch because we wanted to hit DCA for a short time and give the new camera a little workout. Here are a few shots from Disneyland before we crossed over to DCA.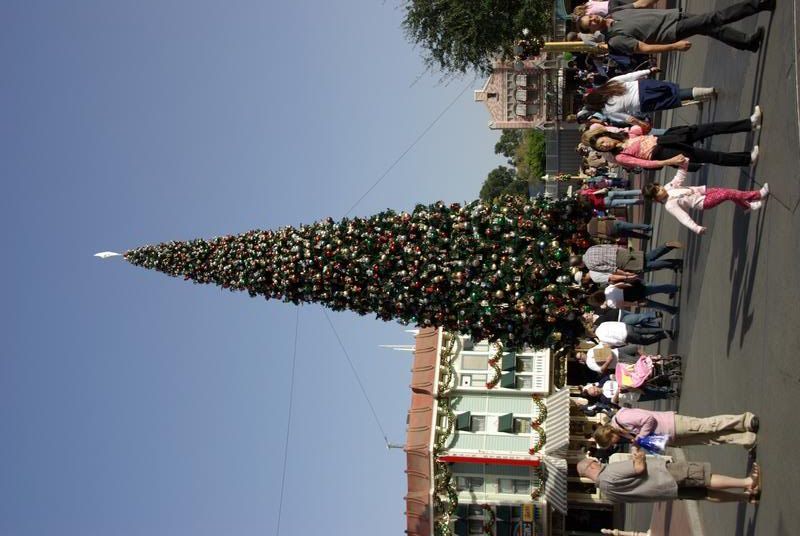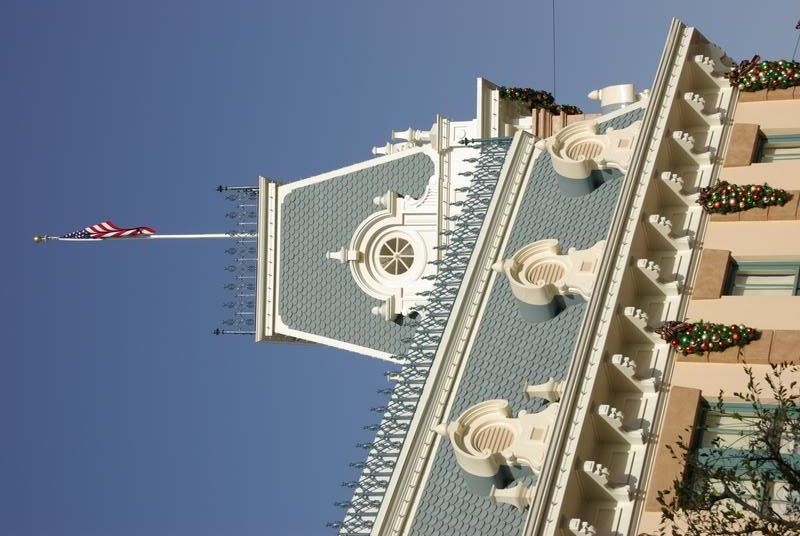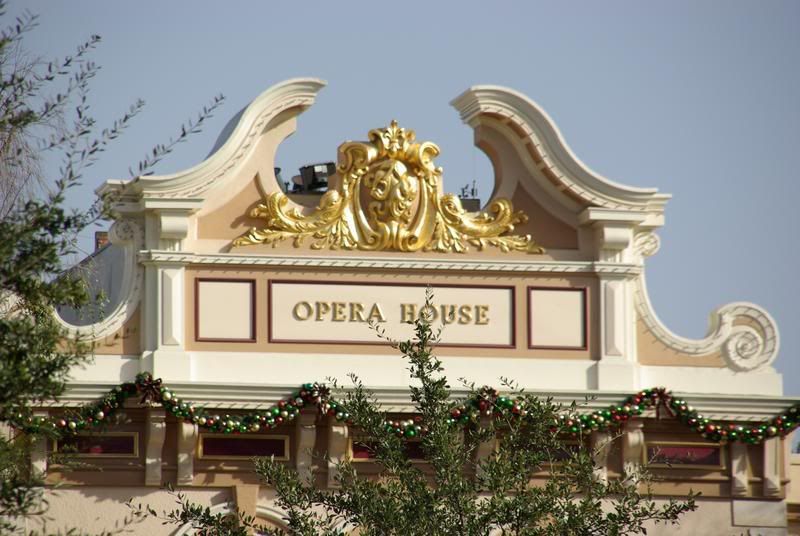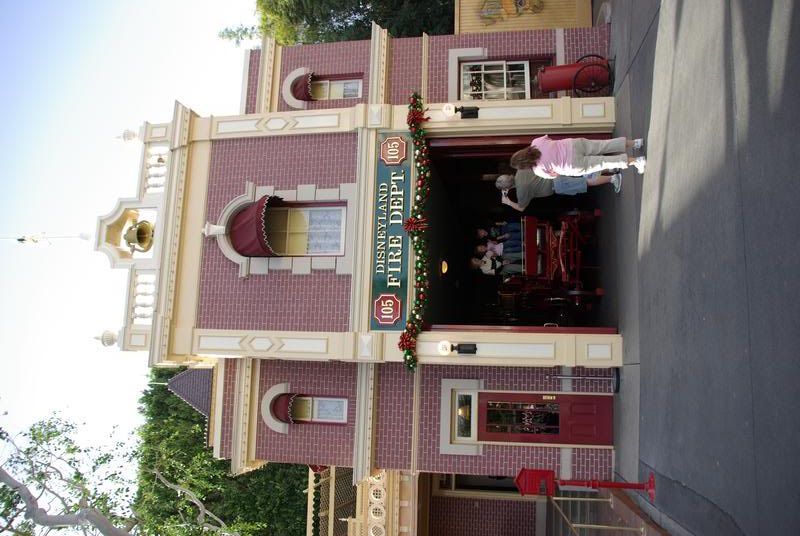 Here are a few DCA shots.
Oceanside Beach . . . that's where we live.
Lu loves all dogs, especially Pluto.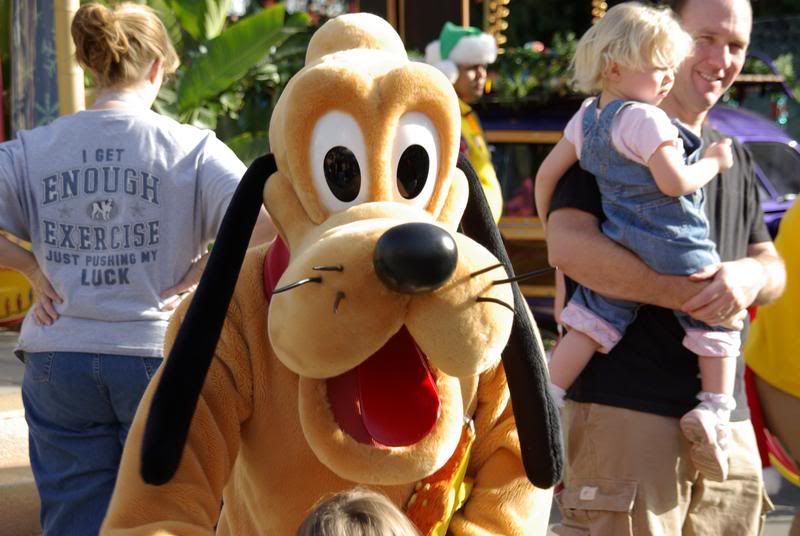 And trains.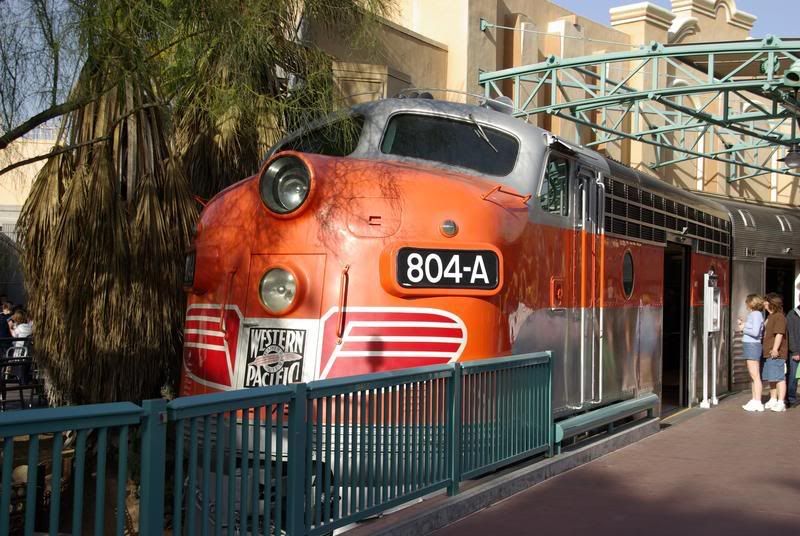 And planes.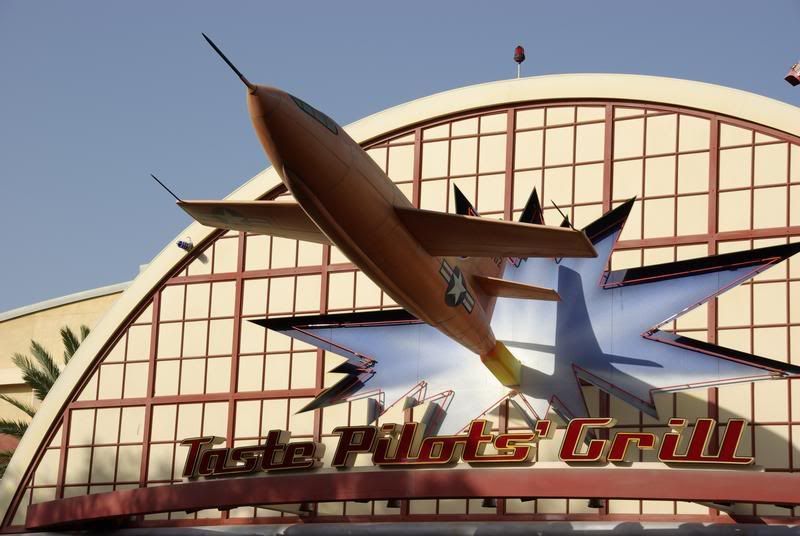 But, maybe most of all, we love tributes to the good souls we've met through MiceChat. With that in mind, this is officially, The End.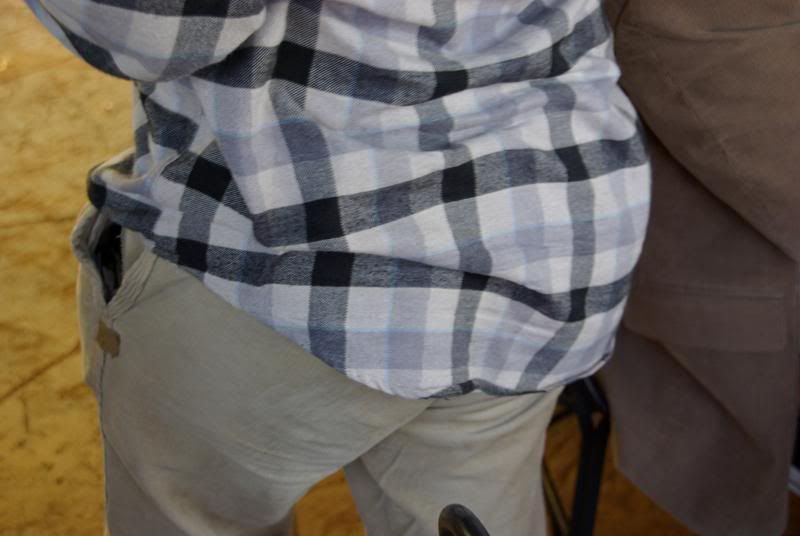 See you all when we return home in 10 days.
Our current plan is to start a WDW MiceChat Invasion (Where are all the friends who came with us last October) thread starting late tomorrow night.