ZZZZZZZ ZZZZZZZZ ZZZZZZZZZZZZ
Oh hi I figured I would try another one of these even though it is a bit late! What can i say life sucks you get things that get in the way! Those horrible things like sleep and work and sleep and sleep and...... well you get the picture!
Anyways looking back I am wondering were to start.... I guess I can start at the starting point yeah that would be the place to start I think so lets start. Did I say start enough times?
Well I rolled into the parking structure at about 11am and guess what it took me 30 minutes to park! Why you may ask? Well I think it was because people do not know what that little gas pedal in their car does....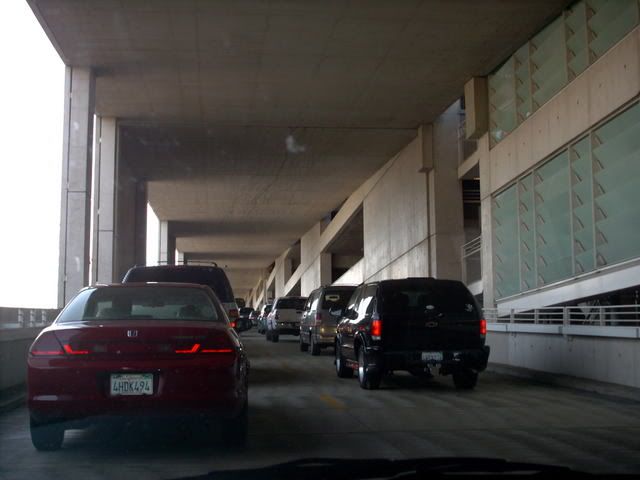 Well anyways I got parked and ran to the tram because it seemed like the line would be bad!
It was not great but lucky for me....
they had the other side open so I got right on!
OOOOOOOOO Look at all the people!
Oh I almost forgot! When I got on this tram I had a lady get pissed at me because I would not sit on the lady who was sitting next to me she started being a #### then I kindly told her there was a empty space up a little further so she had her husband take it. Now I do not know if you have ever had this next part happen to you but I get it all of the time.... As we are about to get off the tram the lady looks at me and says.... Do you come here often?..... I look at her and say yes........... WHY? Oh I have a question and she unloads her question on me.... Now the thing I do not get is and I have checked for this and I do not see it.... DO I HAVE A HUGE SIGN ON MY HEAD THAT SAYS YES I COME HERE ALOT AND I KNOW ALL OF THE ANSWERS ASK ME!!!!!! I get this all of the time. I answered her question though and she thanked me nicely and I was on my way!
OK the story conts. in part 2