I stopped by this afternoon on the way home from work, catching the flip side of what Froggy saw this morning. It was coooooooold as I took monorail red in from Downtown Disney (here in SoCal we put on sweaters when it gets way down into the 50's). The line for the Blue Ribbon was long, and the line for Gibson Girl Ice Cream was....not there. After grabbing a coffee beverage, I took off for a few quick shots:
First of all, the tree is now down, as are the lights on Mainstreet, and to me, it makes the park feel a bit sadder. I always hate to see the lights disappear after Christmas.
But...it will be nice to see the park get back to it's pre 50th, pre Halloween normal self again.
Decorations were also down on the castle...

and New Orleans Square...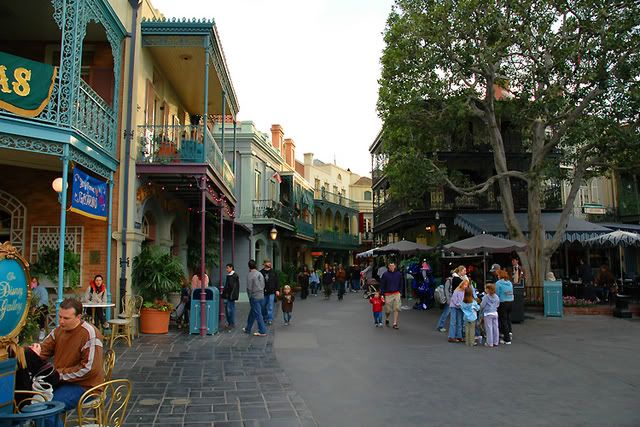 but were still up down in the area surrounding IASW...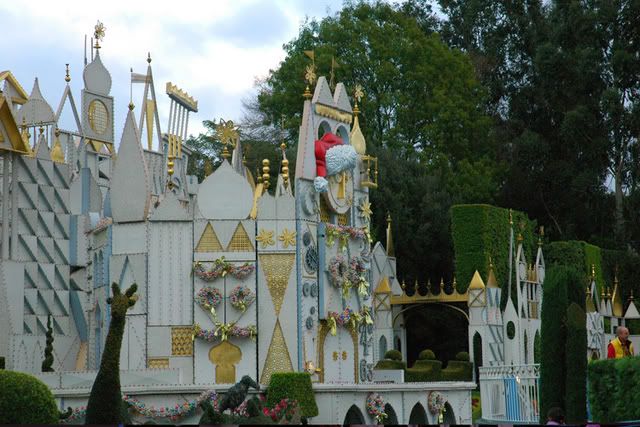 On the bright side, the Disney Gallery was wide open, on a weekday no less, and I snuck up to spend some more of my hard earned cash before they forget they told us it would be weekends only.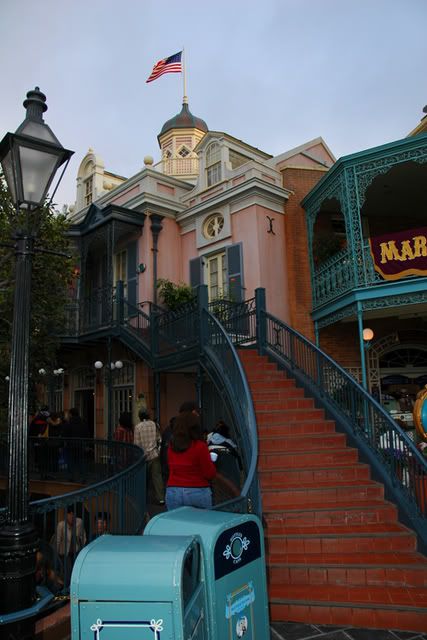 While I was up top, I snuck out for a shot of Tom Sawyer's Island (Lord knows what it will look like in a few months...)
and happily was just in time to catch the Mardi Gras hoopla down below..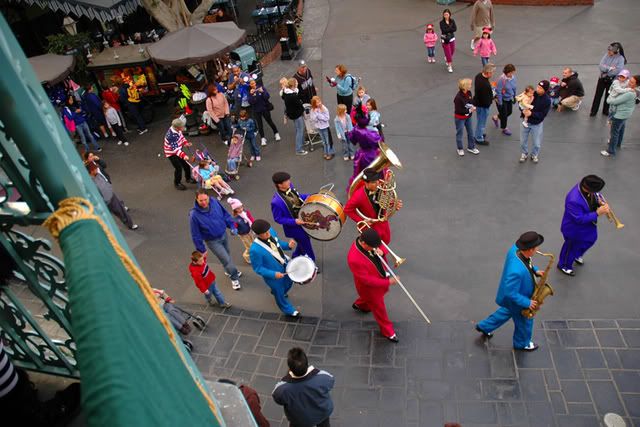 I believe this lady's name is....Cleo? Is that correct?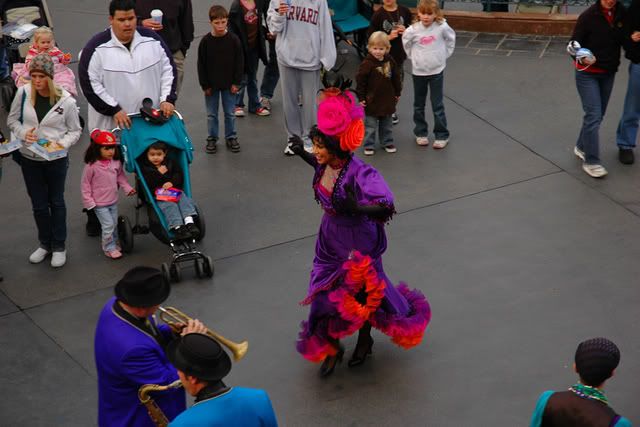 Cleo and the guys climbed up the steps to the DG and continued to put on quite a show...
What's up Cleo?
A few other shots on my way out...
Lights are off of the Mainstreet Station...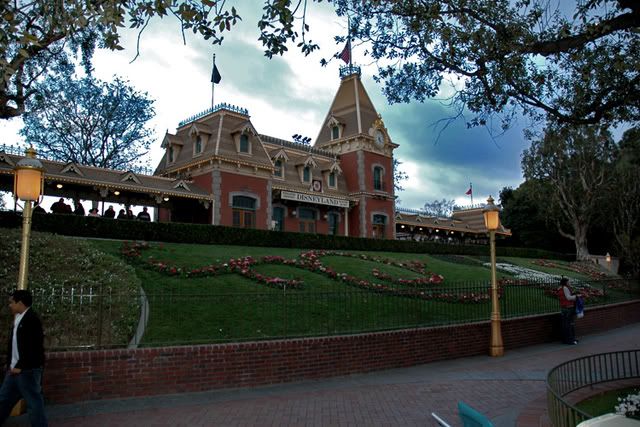 Then it was time to get home to get out of the cold as our "storm" moves in!!
I hope it rains tonight, but not tomorrow as Remember Fireworks will hopefully be reappearing!
That's all for now.