The first thing we noticed when we arrived at the Plaza was that not one Christmas song was playing. That was a good sign that at last the holidays were over. The park seemed pretty empty and the weather was overcast and cold but who cared.
We walked into the park and the first thing to stand out was NO TREE, NO GARLAND, and NO LIGHTS.
No Tree!!!!!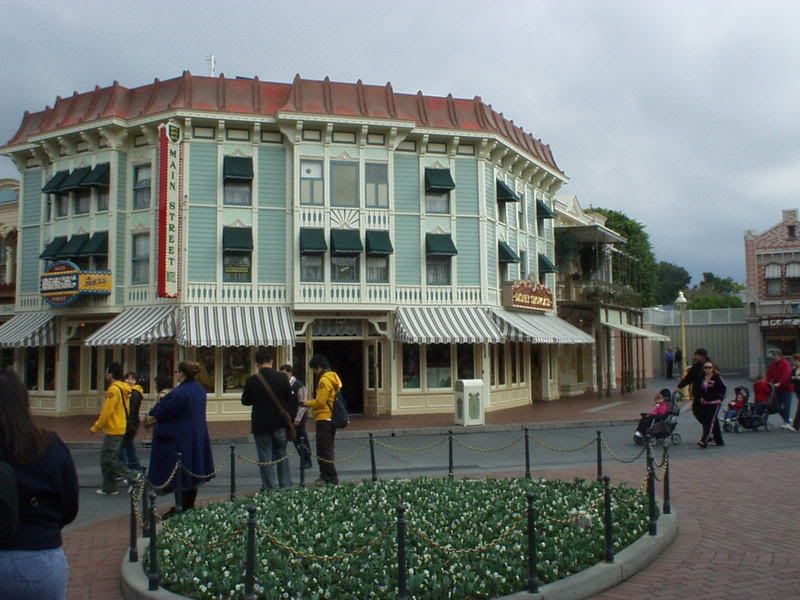 No Garland!!!!
And to my surprise, guards painting the roses red....er I mean maintainence painting the lightposts black. Yeah!!! We are getting our old Disneyland back!!
Look Ma....No Christmas and no Bling!!!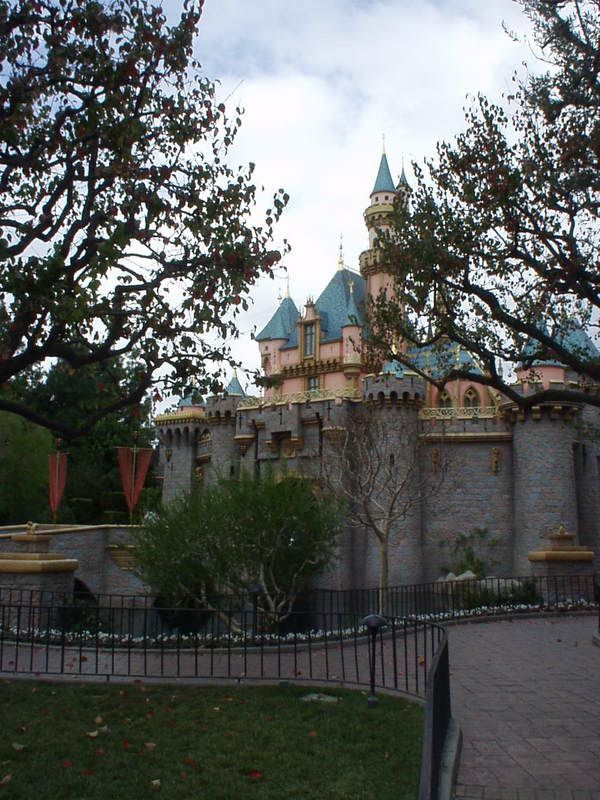 First things first...Had to hit the Matterhorn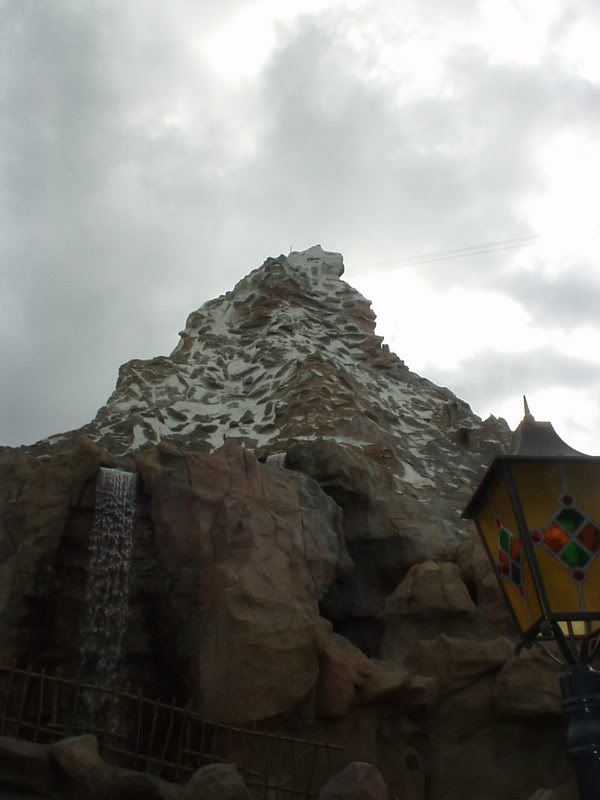 Then over to one of my favorite BUT often empty...Star Tours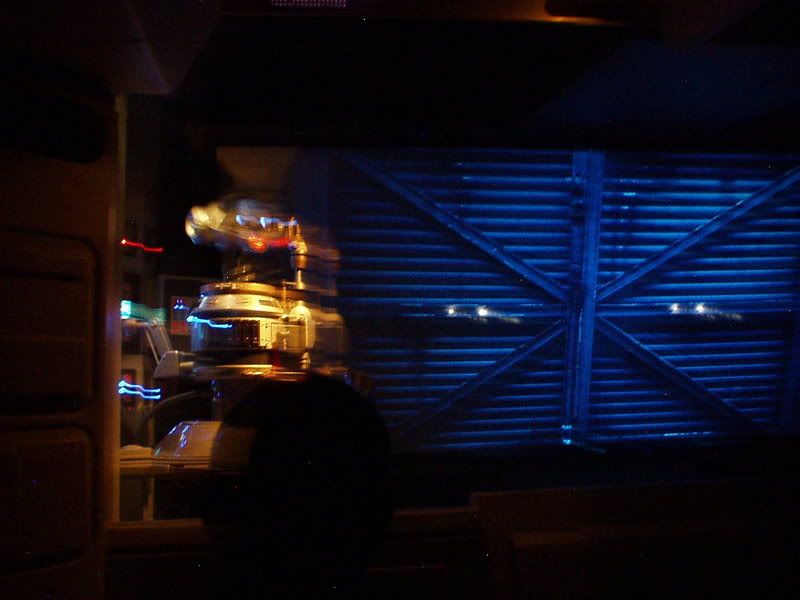 Caught in a Tractor Beam...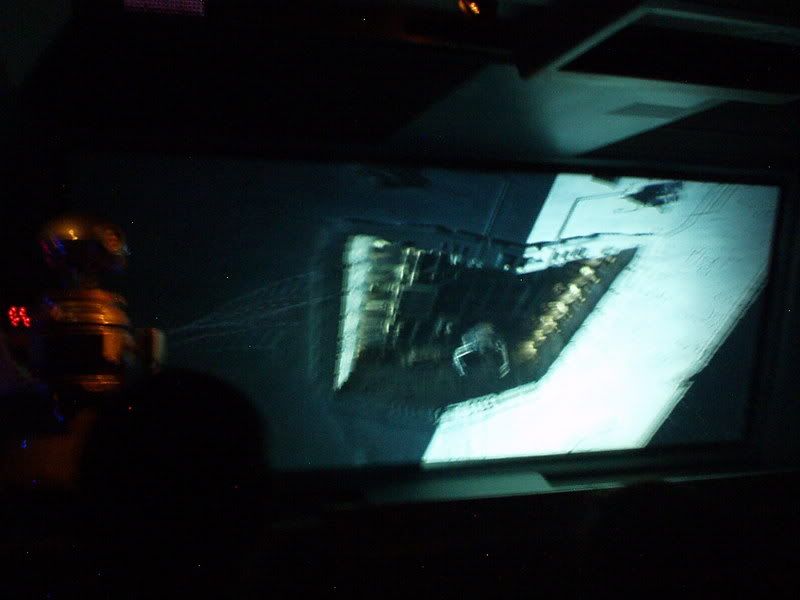 Then exited out to my favorite shop. My wife found this shirt very amusing..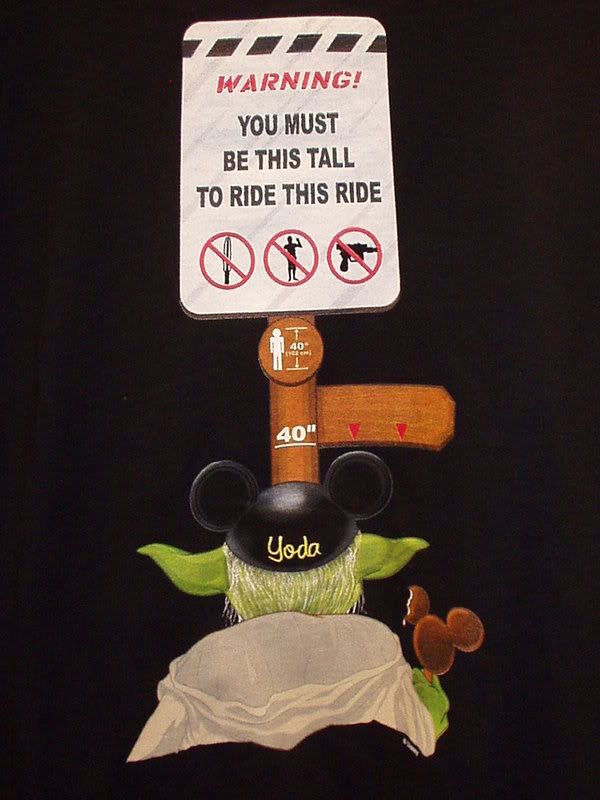 Came out just in time for the Jedi Academy...
Now this is how Jedi play Baseball....
"I've slaughtered Younglings before and don't mind doing it again!!"...
"Pull my Finger"...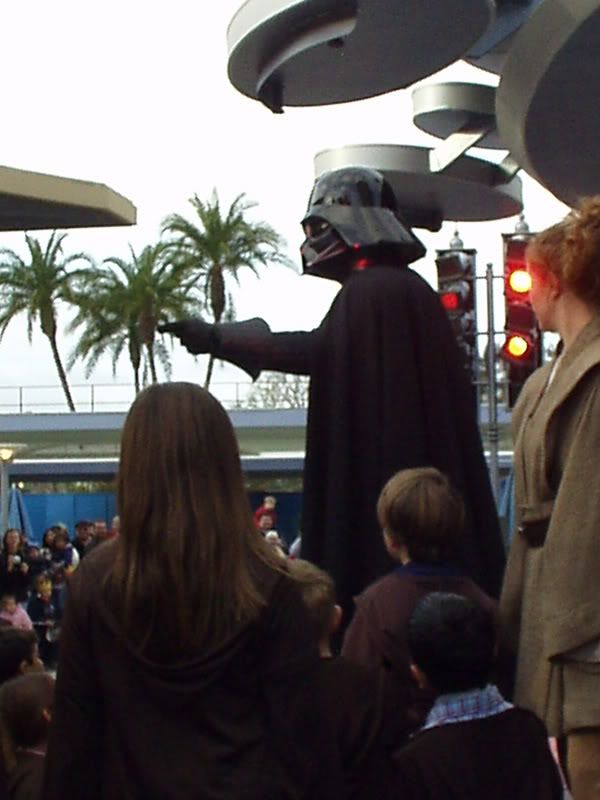 "I may not be able to aim worth crap but hey, I look good!!!"...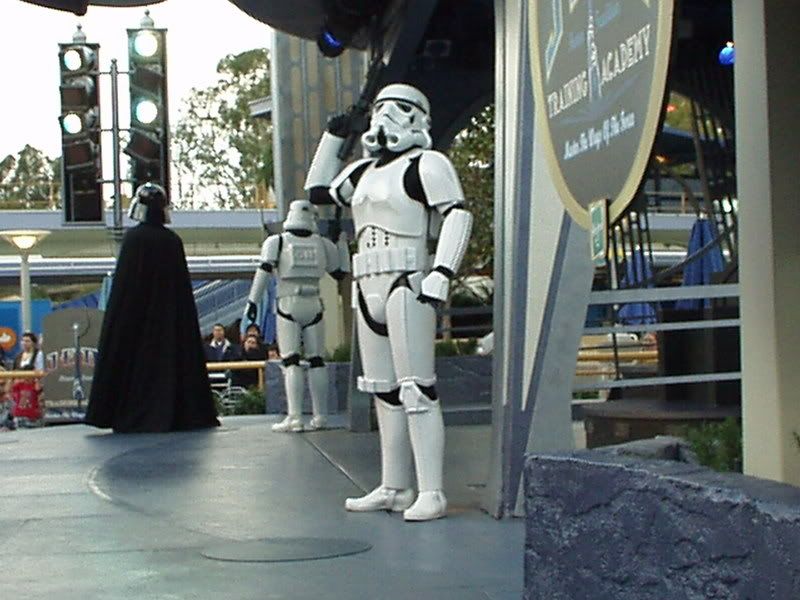 Then we headed over to Autopia and happened to find an open door the workers use to work the caverns in the Submaraine Voyage...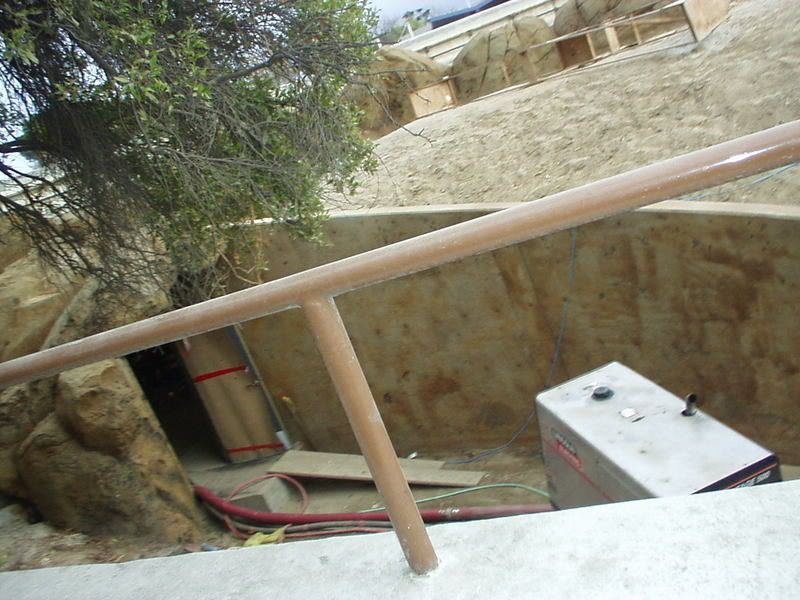 Our next destination...
I don't care what the rest of you think but I absolutely LOVE Rockin'. Wound up riding it 3 times in a row....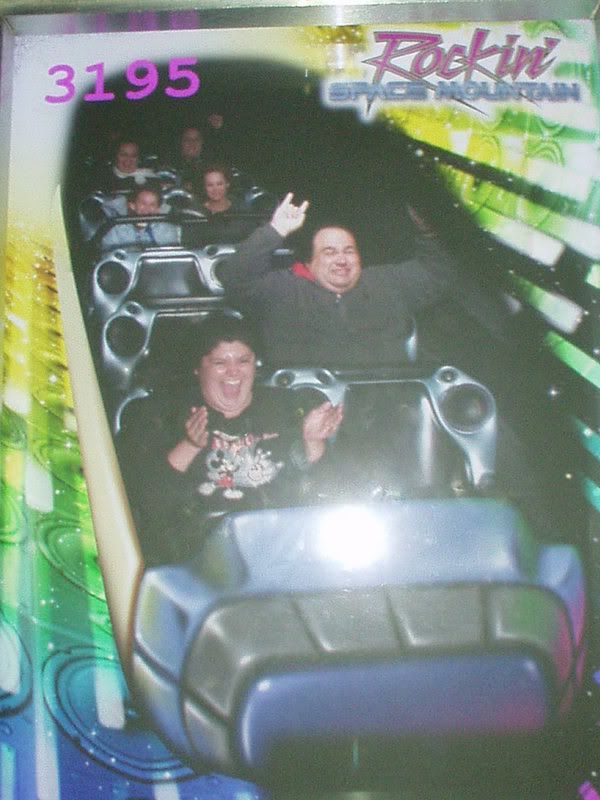 We then headed over to DCA to grab a few drinks and hit Soarin'...
(Someone needs to fix that light!!)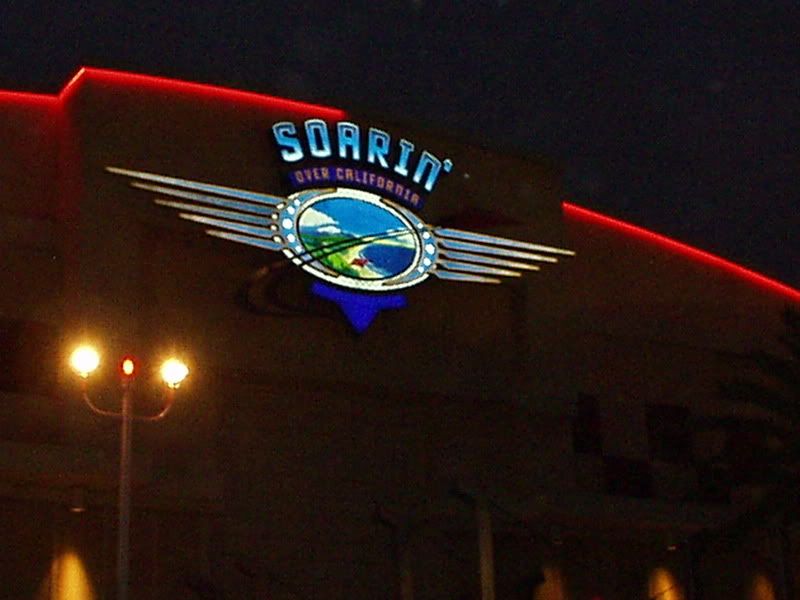 And being the Rebellious Pirate that I am I had to disobey the "Please no filming or Pictures"....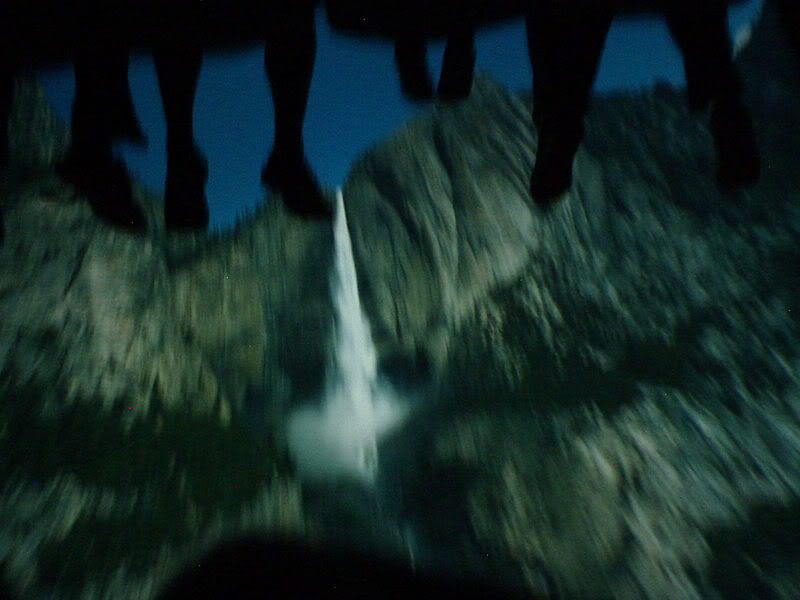 To Be Continued....