Here are some pictures of things I noticed today (1/12/2007):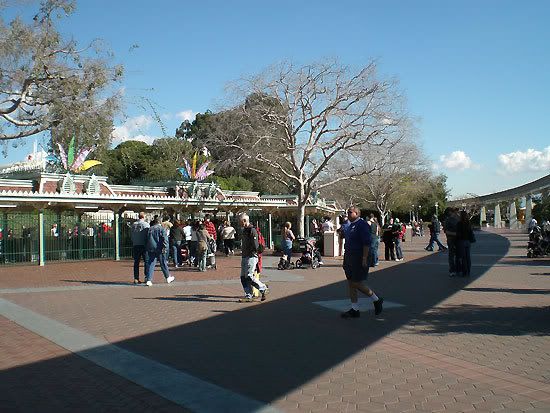 Today was the perfect day to be at Disneyland. The sun was shining and the park was deserted.
The Christmas decorations were gone gone gone. You couldn't even tell that the Christmas tree was there at all...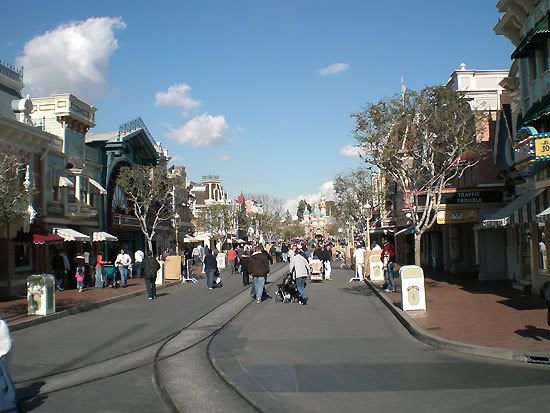 Main Street was empty. It was weird/nice seeing the holiday crowds gone.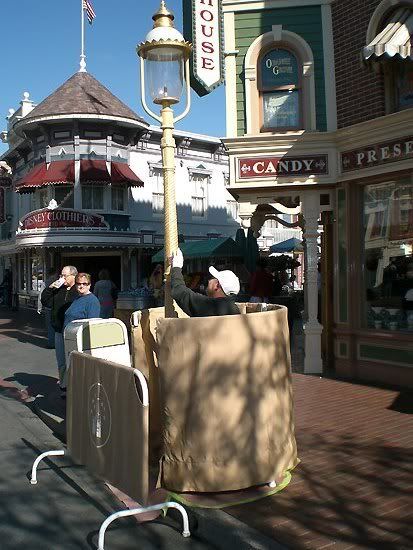 All along Main Street USA there were workers sanding the gold paint off of the light posts.
Disneyland's painting crew totally rocks. It's amazing how much they have to paint and how good things look. Kudos to them.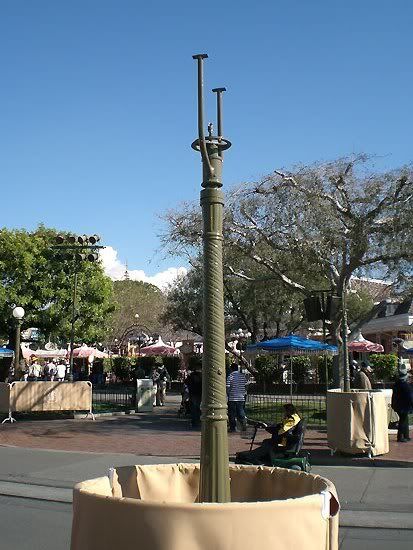 When I took this picture this afternoon, the paint on this almost finished pole was still wet.
It says 10 minute waits here and there but they were more like 5 minute waits for almost everything and a 30-35 minute wait for Space Mountain.
It's been awhile since I've seen the Pirates' queue this empty.
The progress on the Haunted Mansion is coming along. The Holiday overlay is disappearing.
A wood fence popped up at the exit to the Haunted Mansion.
Dumbo's getting a refurb.
It also looks like some of the white stains were scrubbed off of Monstro.
This was a cool bit that a CM and Brer Bear were doing. It was pretty funny. Brer Bear tried to eat this kid's autograph book and the CM was trying to get it away from him.
The only reason the CM got the book was because Brer Bear sneezed it out of his mouth.
After signing the book, Brer Bear wiped his nose with it and gave it back to the kid. He was then scolded by the CM. Funny stuff.
It's a little blurry, but this is one of my favorite parts of the park. See if you can guess where it is...
It's amazing how beautiful the park is.