This was a last minute pack the kids in the car and go to Disneyland before our passes expire trip. So lets begin this trip report where I began each day, in the Market house with Arlene.
She was such a nice cast member. While strolling through the park we came across Peter Pan.
Our girls grandfather and cousins ended up coming to the park as well. Seeing Papa and he Grandkids playing together was so sweet.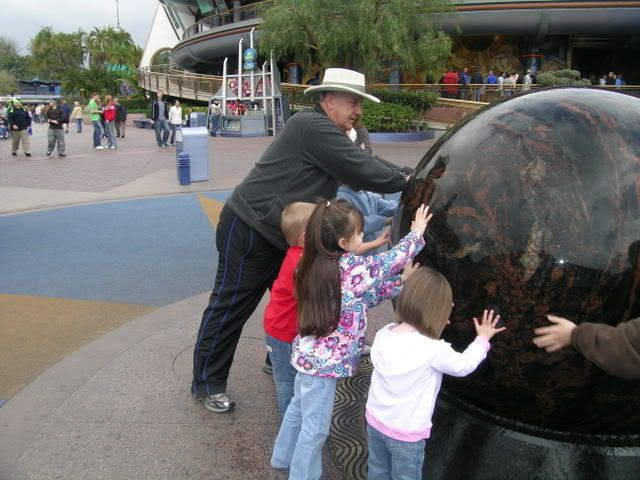 We also quickly learned about the magic of churros...
On the next day we found Alice behind the Matterhorn.
She talked to the girls and asked what they were doing next. Sierra said we were going to see Ariel and Alice said great let's go!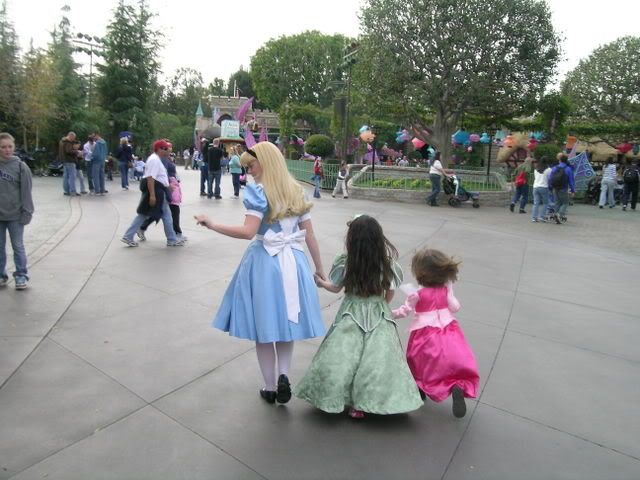 She skipped with them all the way to Ariel!
She told Ariel that she had some friends to see her.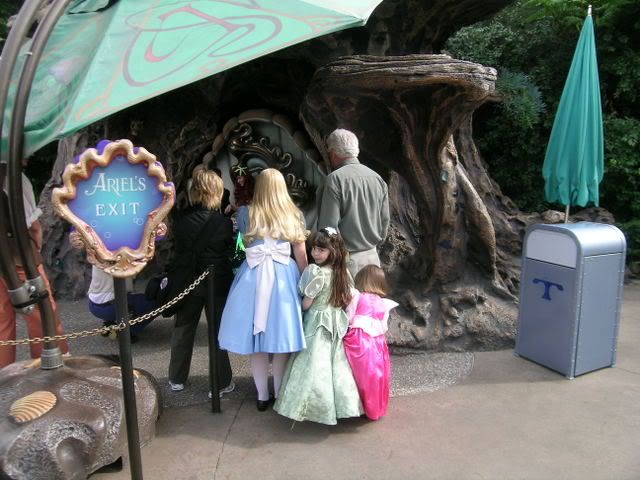 She then skipped off with them again.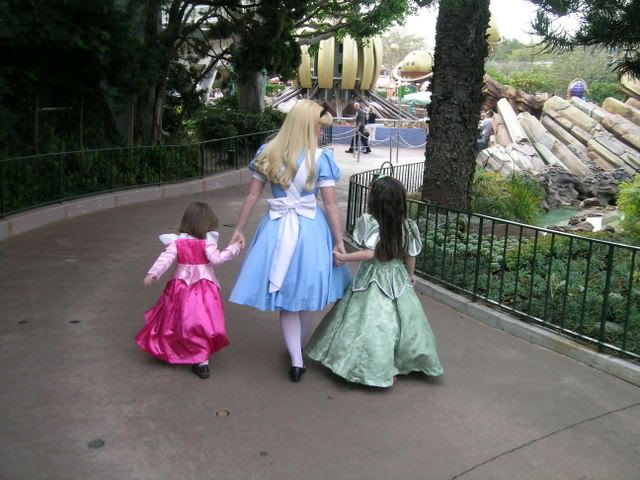 She then hugged and kissed them before she went backstage. She told them that she would be playing musical chairs at 2:30 at the piano.
I will post those pictures next.