Hi, guys. Today was interesting. I got up to go to the park at around 9 and well...
...nobody was there!
I took the opprotunity to head on over to the Rockin' Space Mountain, and, well, I wasn't all that impressed. Apart from The Red Hot Chili Peppers soundtrack, and "Uncle" Joe Benson (one of my favorite Rock DJ's), it was just a big light show. I was impressed by the images that were projected on the walls inside the dome. But it was enjoyable enough that I rode it twice! The wait in line was just 20 minutes.
After that, I headed over to Toontown to ride "Roger Rabbit's Car Toon Spin," and I noticed there was a new character, and no line!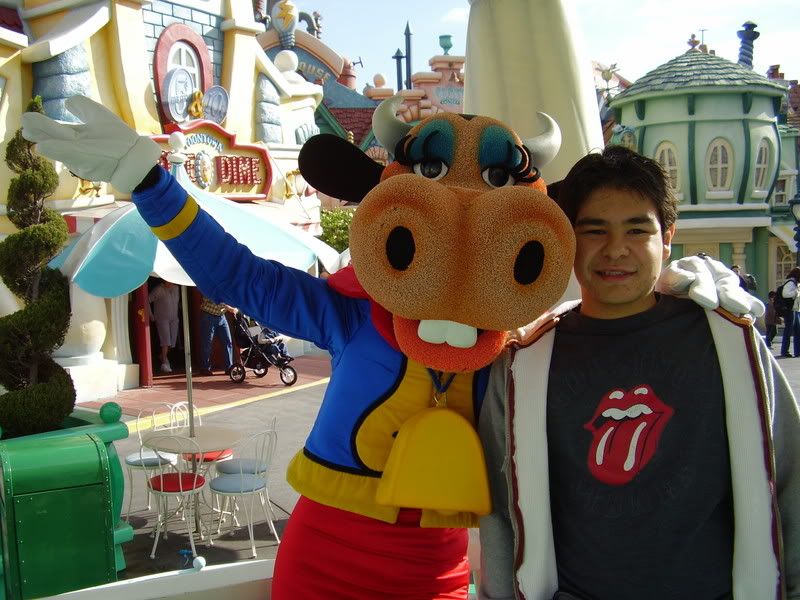 Clarabelle Cow! I've heard online she has been at the park lately, so when I saw her, I automatically took a picture!
After riding Roger Rabbit, I headed on over to Fantasyland, and rode the Matterhorn. Just then, I noticed Alice and the Mad Hatter .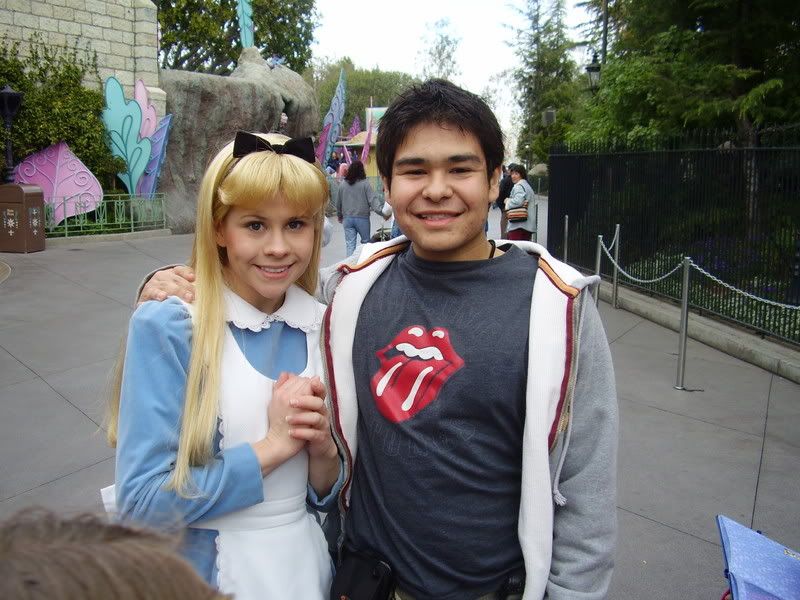 This picture is special to me. Let me explain why: First, she remembered me. She freaked out and said very happily," Why, Hello there! I've noticed you're not wearing your Beatles shirt." I told her "Yeah, I brought something new." She was excited about my Rolling Stones shirt. I asked for a picture and she said yes. Before I left, she told me very happily "I hope you have a good time today!" She was all smiles. That made my day.
I then headed over to Main Street, and Mickey was wearing his Million Dreams outfit.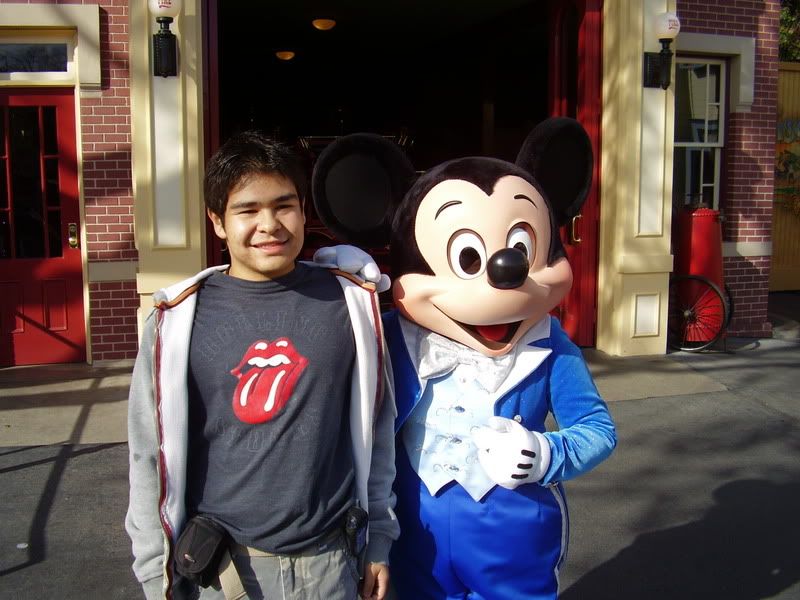 I then headed over to DCA and rode California Screamin' with the new Red Hot Chili Peppers song. After that, I headed to the Hollywood Pictures Backlot area and found Aladdin and Hercules signing autographs . But they started to leave and I asked the character host if I could have a quick photo with Hercules. he said "Sure, I won't forget you."
I got some lunch over at the Pizza Port, my favorite place. I noticed Buzz was out and i got a picture with him.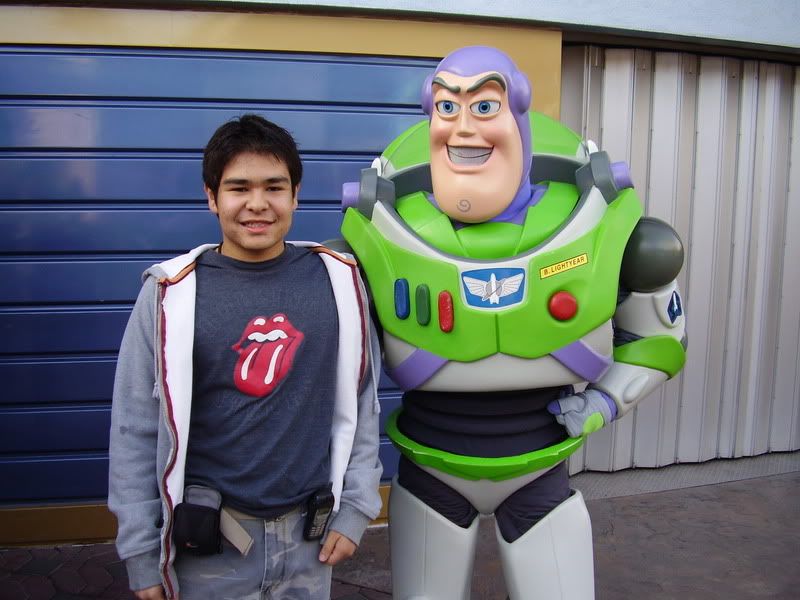 Overall, the weather was overcast, it was cold, but the crowds were limited. I had a good time and Alice made my day.