Meet #4
I woke up this morning with terrible back pain due to a Moon Bounce incident yesterday so I was trying to decide whether I was gong to go to the meet today or not
I got up and made myself an awesome waffle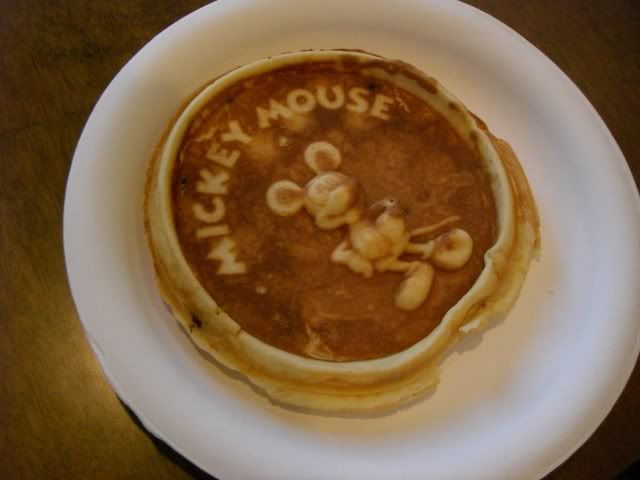 After enjoying my delicious waffle I figured, what the hay, if my backs starts to hurt, I will go home!
Almost there…
On the way up, I was stoaked because I figured it would be empty but then I remembered it was a convention weekend
I arrived at the parking booth with just 2 cars in front of me (maybe it wont be crowded)
But then I saw this, so maybe it will be crowded!
People didn't want to wait for another tram so they walked
Ya, its going to be crowded today…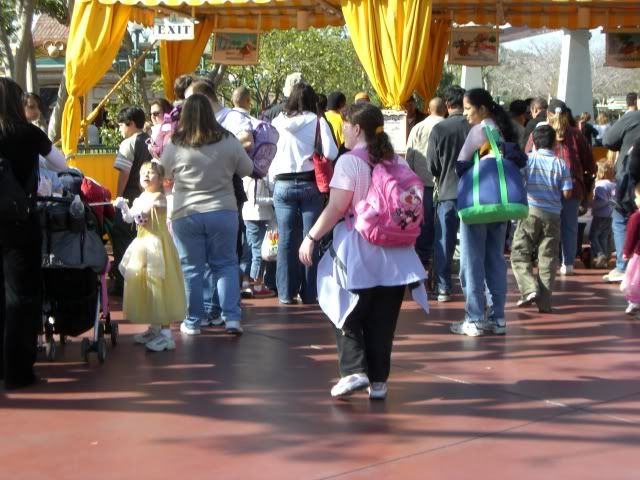 OMG DISNEYLAND, MAKE UP YOUR MIND! ARE YOU GOING TO BE CROWDED OR NOT?!?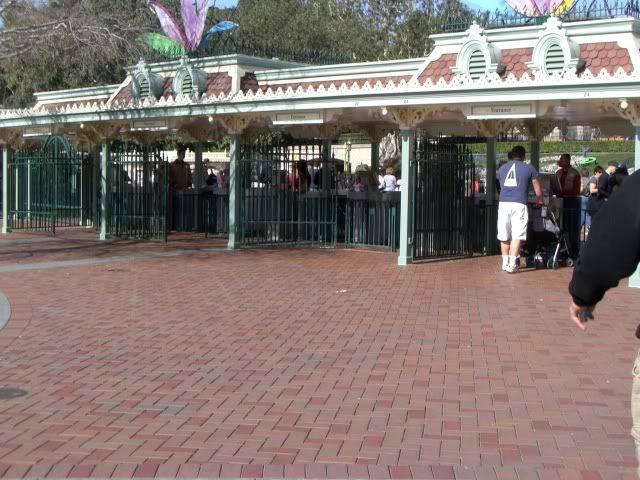 I walked through the turnstiles and was able to make my own opinion on weather I liked the new floral or not…
Well I could definitely do without the extra swirly curly colored cardboard but overall it looks nice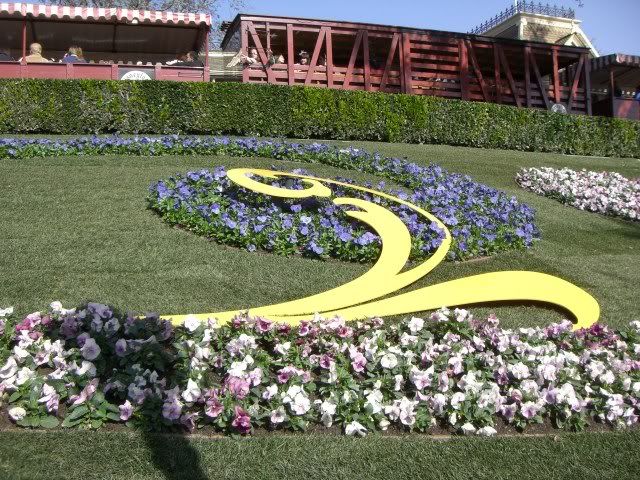 I really hate this though. I basically looks like graffiti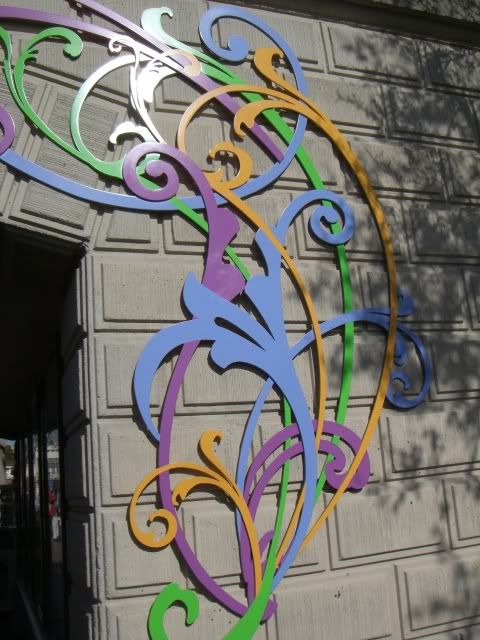 Not bad at all for a convention weekend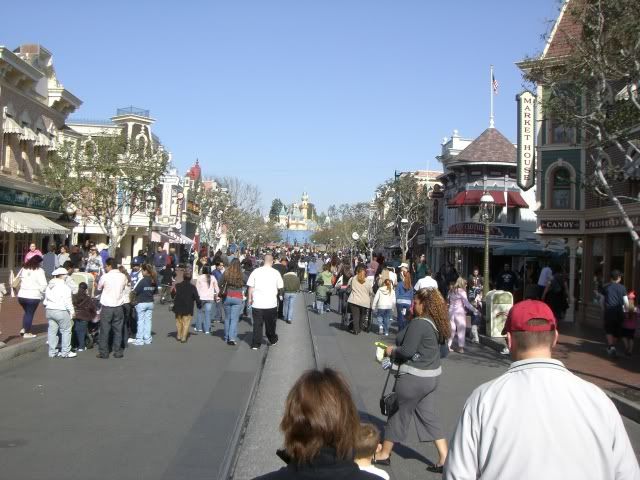 Almost every light post is painted
Wow, I am actually early! What to do, what to do?
Wait times weren't bad at all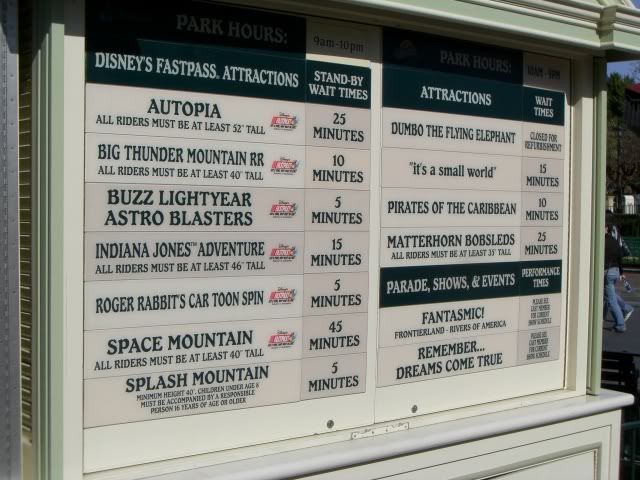 Arent these additions to the castle wonderful?!?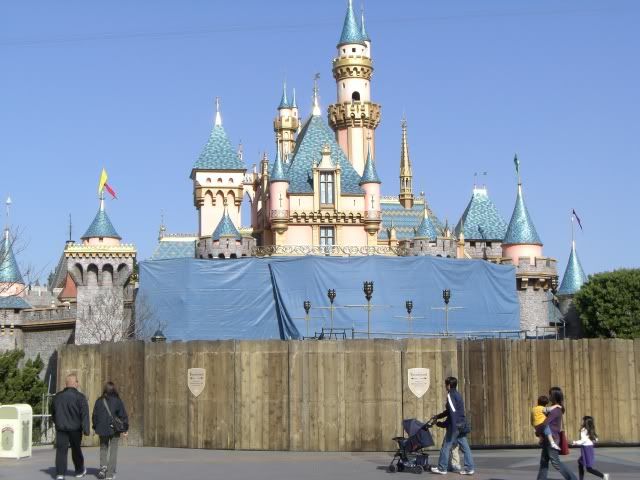 Not too much goin on behind the construction walls
*Maybe I should go get a FP for Space* Off I go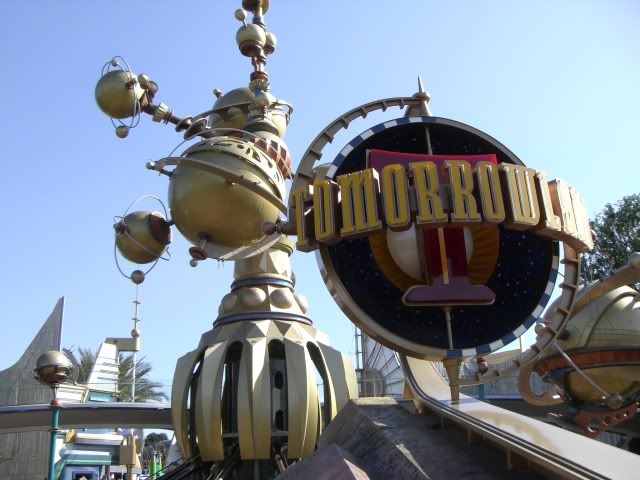 LOL 101
Hey its the Trash Can Trio!
Right in the middle of the show, I noticed that everyone was making a circle around something or someone on the ground. I went over to see what was going on and there was this lady wearing every possible piece of Stitch merchandise ever released laying on the ground…
A CM ran out of the Star Trader and went back in to call for the emergency crew because it looked serious. I overheard that apparently she was tripped for the second time in one day and boy was she pissed. Another CM ran over from the VMK booth. The Stitch impersonator heard the clanking of pins on the CM's lanyard and immediately shot up and started trading pins! I started laughing.
I had some more time to kill so I went to watch the Jedi Training Academy
Hello boys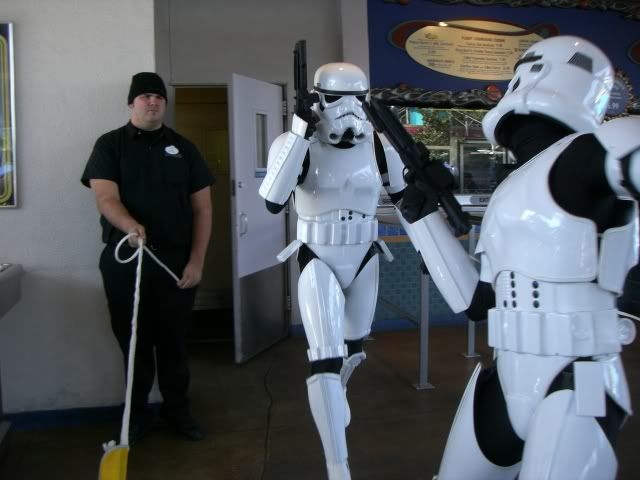 Fog overkill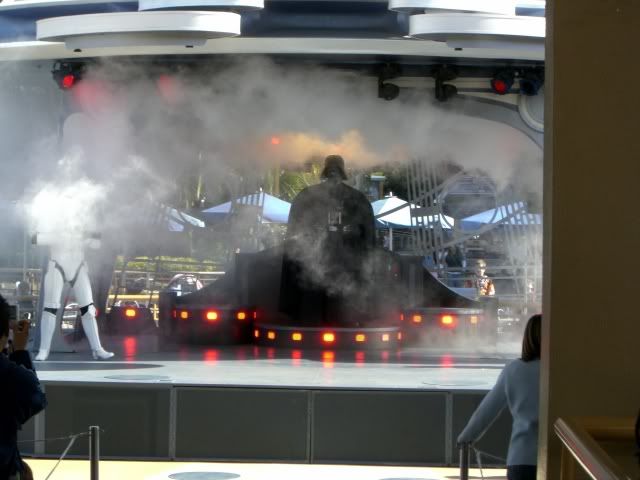 I left before the trainees started to duel with the Darth's
I headed over to Space to see if it was back up from being 101 and to get a FP if it was. On my way over, I ran into Fishbulb who had just gotten FP's for him and Dusty
Onto the meet!
Its was starting to warm up which meant the flowers were waking up from a long nap
The Group of Glasses
Congress of Cons
Hi Pluto!