Allow us to introduce ourselves. We are the 5YO twin daughters of PEZZ Lightyear - also known as the PEZlings, Thing 1 and Thing 2, and many other non-printable names.
Yesterday, we got to go to Disneyland with Daddy and Thing 1 was much better after her little "accident" (Thing 2 plays dumb) last week. The stitches are out and the scar is almost gone!
We got Daddy up really early because we said how much we love the Peter Pan ride and Daddy told us that Peter Pan gets a long line unless you go there FIRST THING and Daddy loves waking up really early on Sundays! So off we went.
It was not crowded at all as we went by the broken castle:
We hope they fix it soon.
And we went right up to...
OH NO!
Not THAT Peter Pan Ride!
This ride too dark and scary and we want the Peter Pan ride that goes up and down and up and down and around and around! Daddy never listens to us and he says we are going on this Peter Pan ride no matter what since that's why we got here so darn early anyway.
Luckily, we lived through that ride because Daddy told us to look at our glowing purple shoes and jackets and now we call this the Purple Ride.
The Peter Pan ride we wanted is broken too!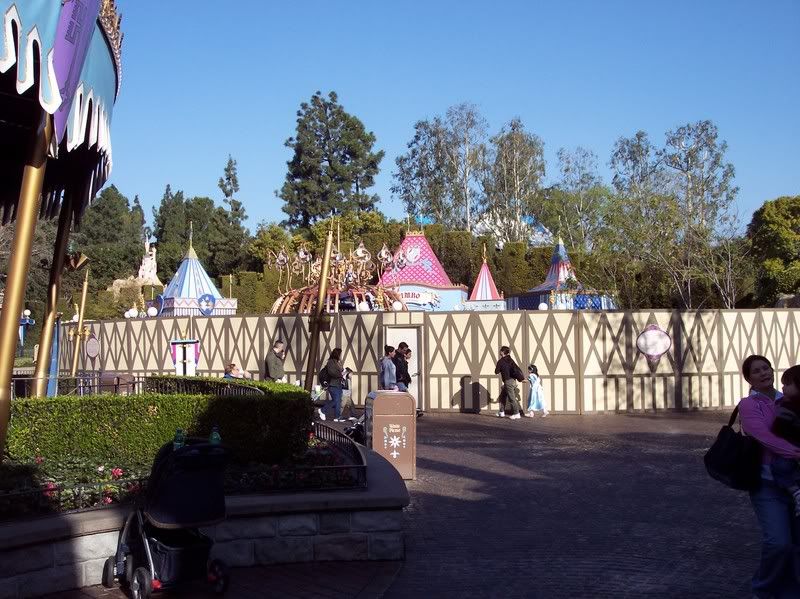 Then we went past Mister Toast Wild Ride. Daddy said "Look! No line!"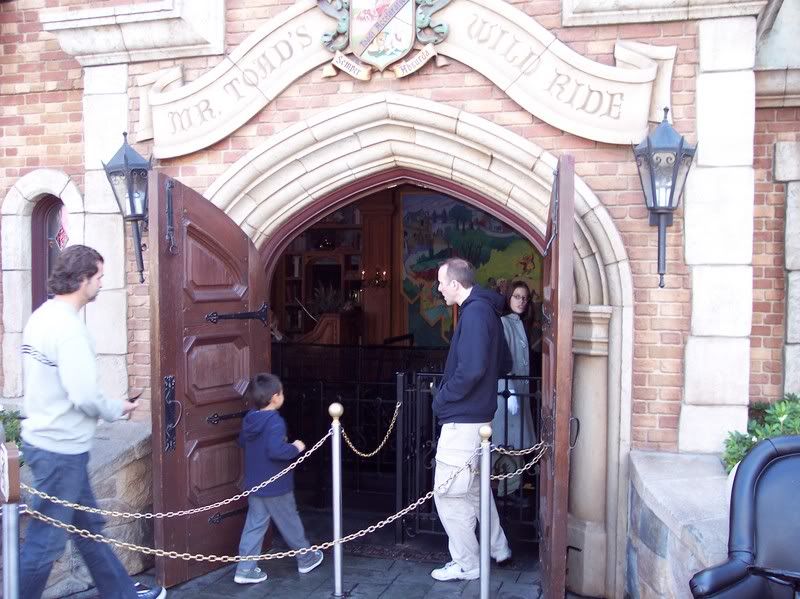 And we said "Nope. Too scary!"
And no Teapots either!
We want the Story Boat Ride!
And it should be called Duck Boat Ride
There's more ducks than people here!
And these two just keep going around and around.
Must be nice!
And this is next:
Choo choo to you too!
We get in and ask Daddy if this is a shark or a whale. He says it's a whale so we ask him again. It's a whale he says.
Better ask again...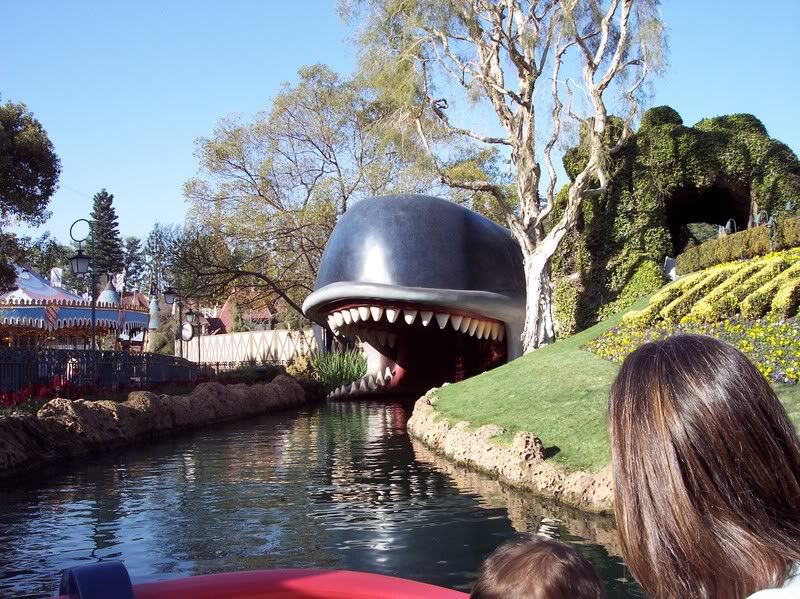 Say AAAAAAHHHHH!
Ducks on the corner
Most of them are still sleeping. Daddy says something about having the sense god gave a duck.
Train!
We hear you and we are coming!
What's this pink dragon doing?
Come here, little lamp.
Just a little closer....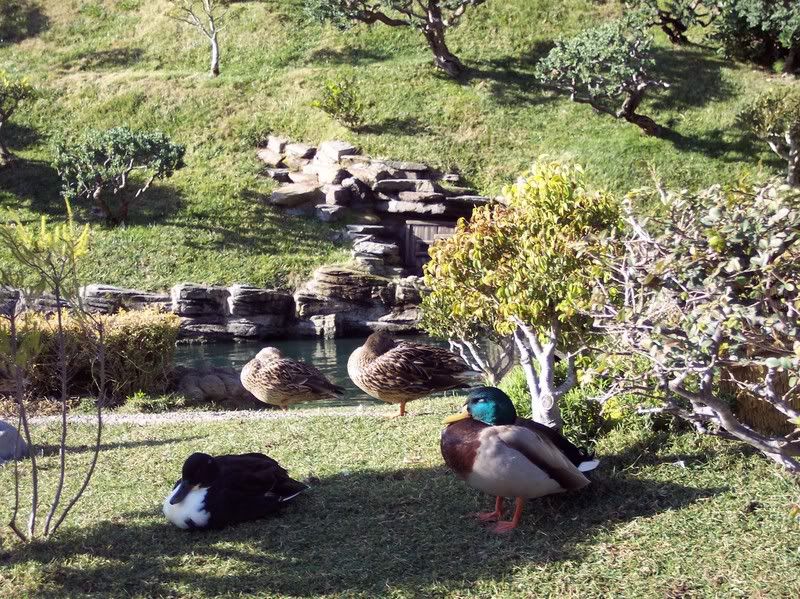 Quack!
We have a train to catch!
Still not very crowded.
All aboard!
Hey! Now we're up here!
More little stuff Daddy loves to take pictures of.
And what's better than a train ride?
Two train rides!
This time in the monkey cage.
Hats off for me!
After that, Daddy takes us to the other Disneyland so Thing 1 can go on Soarin' for the first time. Thing 2 went last week (3 times!)
Thing 1: "Is it scary?"
Thing 2: "No. It's fun! Like Star Wars. But no robot. You get to fly into the TV!"
On our way over, we see Goofy and Alice listening to music.
And then it's time for California Venture!
The cool movie ride.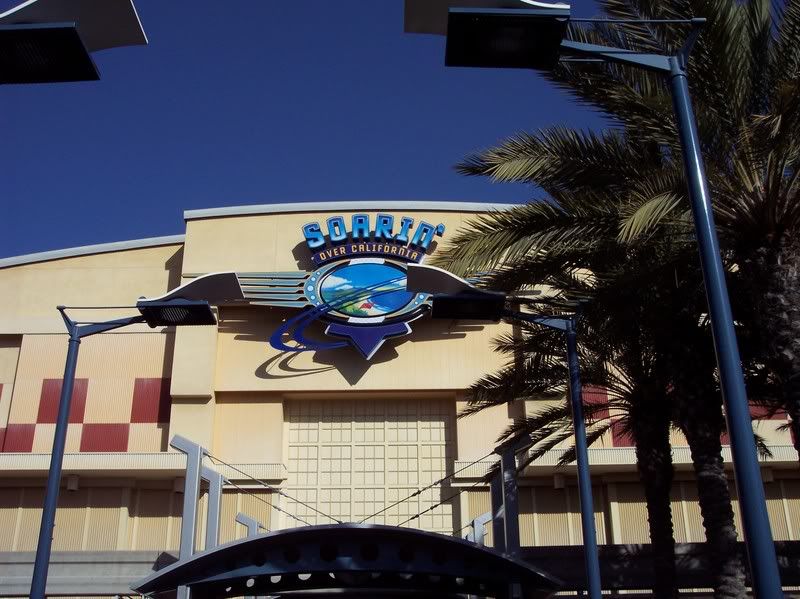 It's pretty busy so we get Fast Passes and go to our favorite show.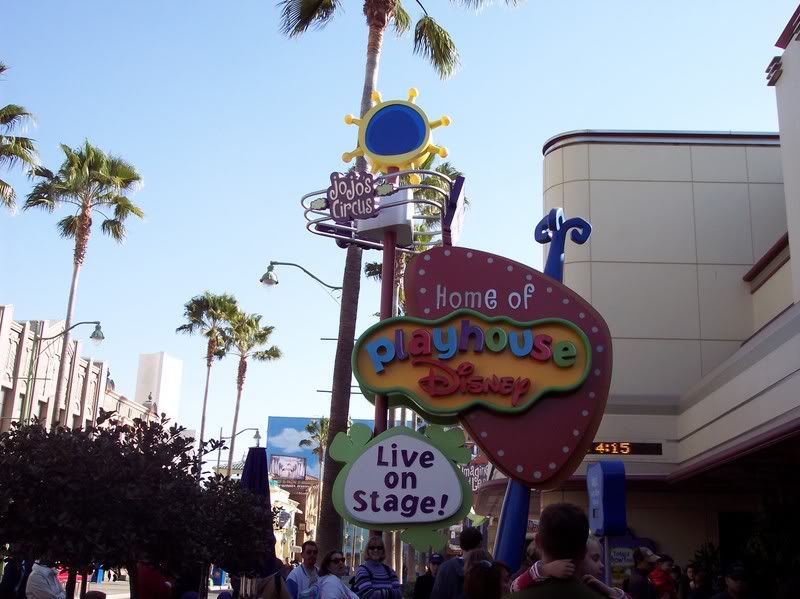 The Big Blue House Show!
We get some cool streamers (which will come in really useful later).
Then we take Thing 1 back to Soarin' and we have to keep telling her it's not scary and if she doesn't like it she NEVER has to go on it again.
She loved it.
We got more Fast Passes and went back to the first Disneyland to go on our favorite ride over there:
The Shooting Ride!
Daddy asks if he can shoot and we say NO. He asks if maybe we can go by ourselves and he can go in another car and we say NO! He has to turn the car. And the ride keeps stopping to rest so he needs to stay with us.
We shoot everything that moves and Daddy has fun spinning us around.
Then he says it's time to go meet his friends and we don't want to but we go anyway.
Daddy takes some pictures and we are so bored until he gives us the camera and we like that a lot!
Some of his friends are kinda funny.
Why dontcha take a picture? Oh wait. He already did.
Mister Big Shot
Now, pay close attention to Daddy's jacket. It's going to do a disappearing act!
Thing 2 on Daddy's lap.
And there are so many people with cameras here but nobody takes pictures of the really cool stuff:
Like this
And this!
Our ride:
See the jacket? Are you looking?
Some of Daddy's friends are very tall.
We think the shirt says it all.
At least we think so.
What does it say?
And some kids are so lucky!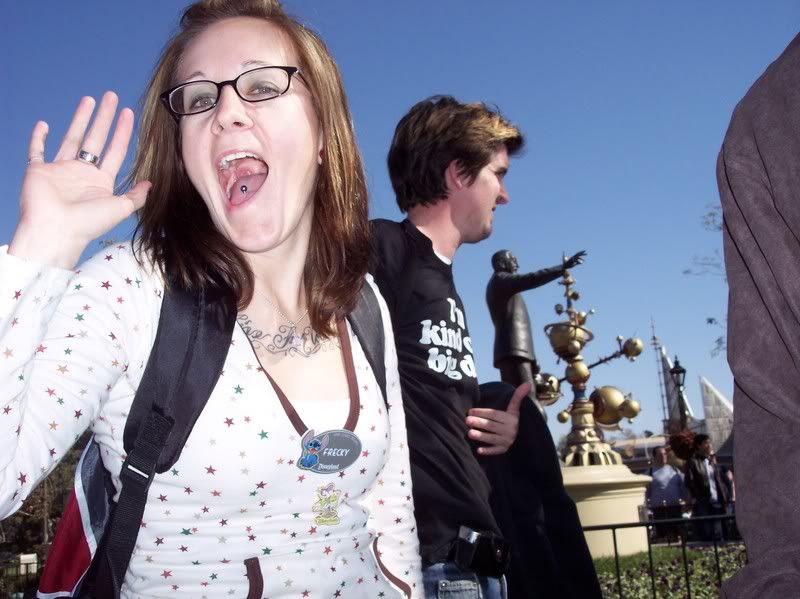 Some Mommies have cool words and pictures written on them and jewelry in their mouth and our just has pierced ears. Boooorring!
Uh oh.
Fun's over.
So we stop taking pictures and it's time to pimp our ride with some of the streamers from the Big Blue House Show.
Notice anything missing? Like a JACKET, perhaps?
Daddy didn't notice until later either. We went to Plaza Inn for some great food and we had noodles with bread and fruit and some of Daddy's chicken too!
While we were there, we got to sit next to Dustysage who told us all kinds of cool stuff about Disneyland. He said to look for a hidden Mickey on the golf ball the next time we went on Soarin' (and we saw it too!)
Dusty also told us some really neat things about the Shooting Ride and places to aim for big numbers. We usually just shoot around at everything. We listened to him really hard and the next time we went on.... we shot around at everything.
Daddy said told him we didn't want to go on the Mister Toast Wild Ride and Dusty said it was just a little car ride through the Mister Toast house. After that, Thing 2 wanted to go on it but Thing 1 did not and Daddy complained about the line.
They all went to ride on the Haunted House Ride but we went on that once and NEVER AGAIN! We said bye-bye to everyone and then Daddy noticed "Hey. Where's my jacket?" Silly Daddy.
We had to go to this place for a little while:
Nope, no jackets!
Good thing Daddy did not have anything important in it like his wallet, keys, phone, camera or Annual Passes! It was an old jacket anyway and the lining was falling out and he was going to get another one before next winter anyway.
So, we went back to ride Soarin' again where Daddy talked to somebody named Hector while we were in line. He seemed nice.
Then we went back and used our last Fast Passes to the Shooting Ride and Thing 1 let Daddy shoot a couple of times.
Then we had to go because Daddy needed to go to Costco to look for a new jacket (he found one too!) and we had to get home to Mommy and go to school today.
Daddy had to go because he need to get to bed too.
He has to wake up really early every day.
And work really hard.
So we said good night and went to bed.
And it looks like it's past our bedtime already, so good night to you!