WELCOME TO DISNEYLAND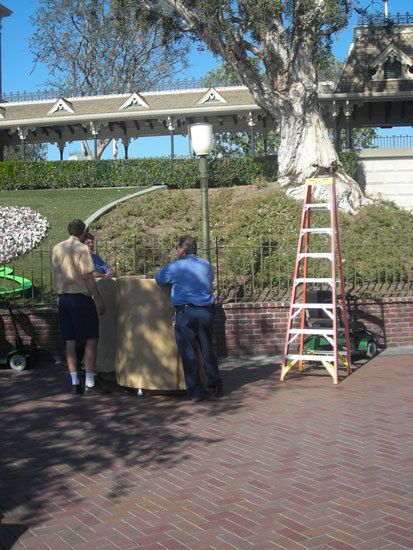 They were working on lampposts in front of the Mickey floral around noon time. I thought it was kind of bad show to have maitenance workers working on things right as guests are entering the park. But things gotta get done, right?
Some of the lampposts on Main Street have gotten these "Where Dreams Come True" lamppost signs. They're nice. They aren't plastic, they aren't cheap, they've actually very nice. The only problem is - why does the advertising motto have to be proclaimed throughout the park? Its weird...
But at least the signs look good.
A look at the waitboard.
DreamCastle
Work on this DisneyPark's DreamCastle continues. Let's hope the swans are the last of the new decorations, unless the new decorations are as nice as the lamppost signs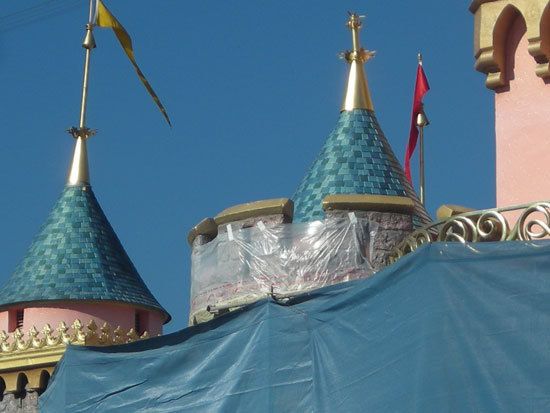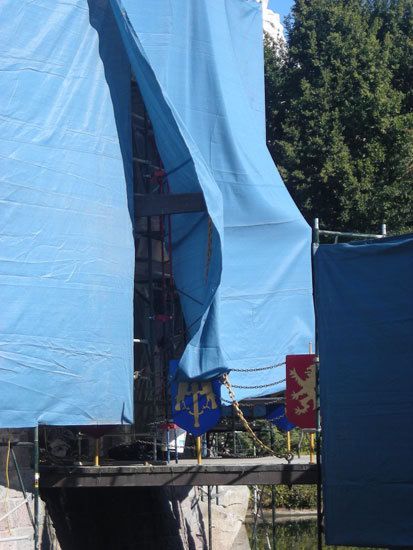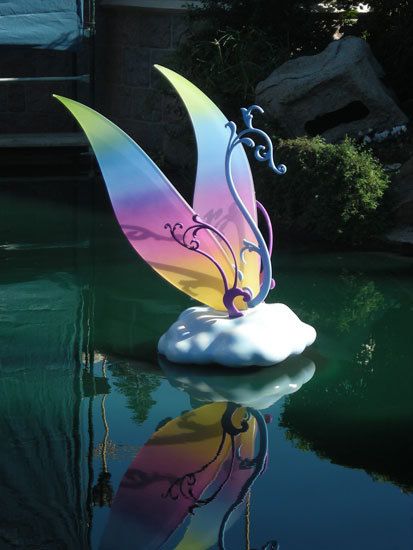 Meet Ugly,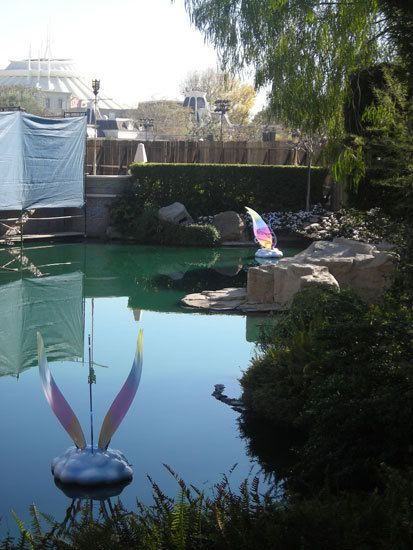 Tacky, and Cheap.
DOWN FOR REFURBISHMENT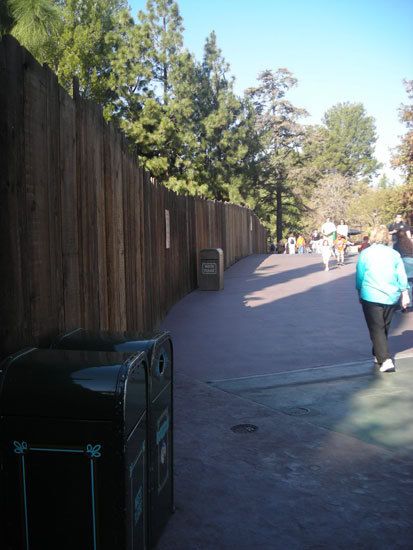 That's a big, dry wall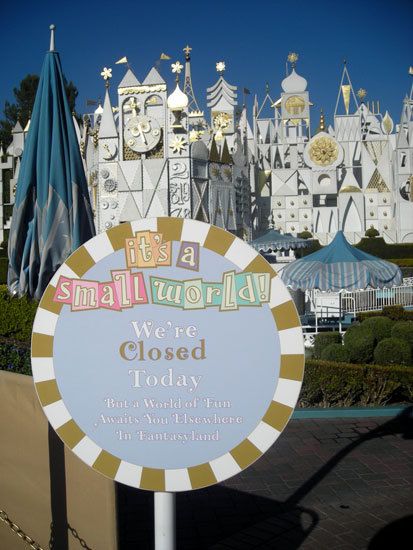 Good-bye Christm--, er ..holidays!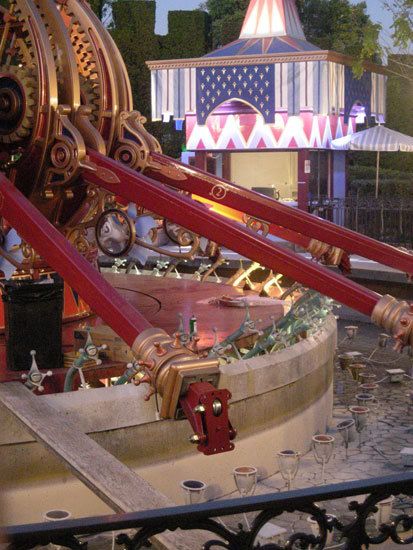 A peek behind Dumbo's refurb wall.
FINISHING NEMO
With only a few more months before the attraction opens, and even less time before any possibly soft openings, the Finding Nemo Submarine Voyage presses along: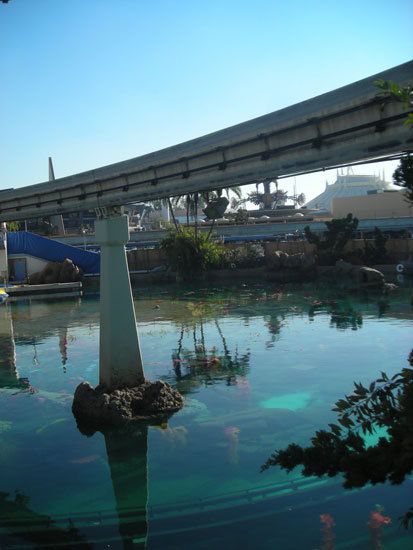 SETTING UP SHOP
Some birds have found residence inside Disneyland, on top of the Star Trader sign: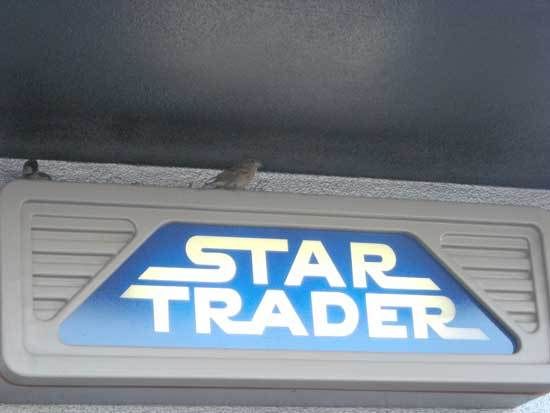 NEW PINS
Here are some new pins... I like them and the focus on the lands and attractions.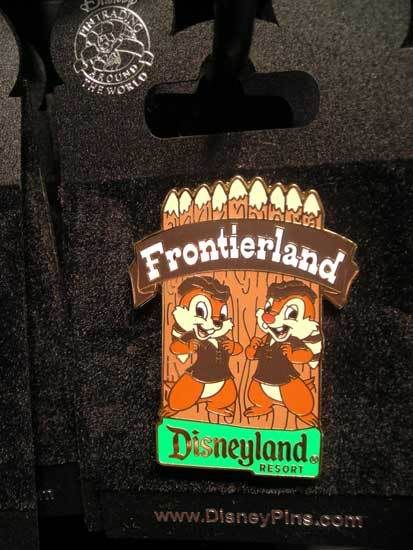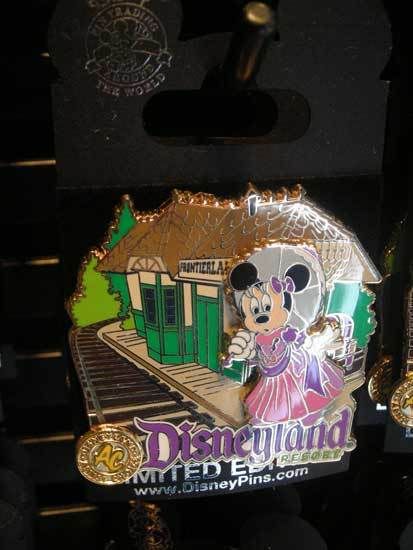 MIDWAY MANIA
Entering DCA, you'll now see these:
...Ugh.. I guess they aren't as bad as the tunnel graffiti across the Esplanade.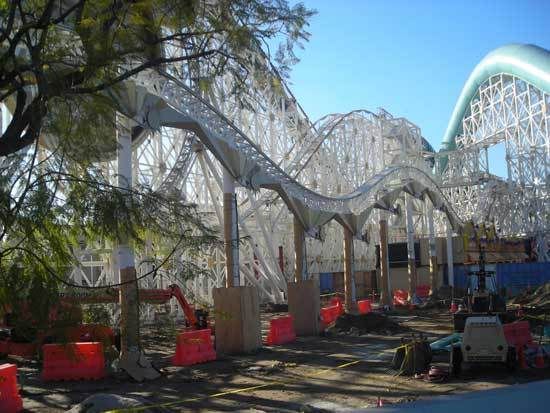 It's just a lot of dirt, well, and some new pipes.
Alright - that's it for today. Until next time!