A member who goes by the name of Mikey V on my Disneyland Resort MySpace group leaked the following images of
Toy Story Mania!
concept art.
I don't know where they came from, but I thought you all might be interested.
Along with the images, he posted the following attraction description:
It's the wondrous world of Woody the Cowboy, Buzz Lightyear and Green Army Men. And coming in 2008, guests of Walt Disney World and Disneyland resorts get to ride and play inside an energy-filled toybox of fun with the debut on both coasts of "Toy Story Mania."

Celebrating the Disney/Pixar classics "Toy Story" and "Toy Story II," "Toy Story Mania" will take the interactive ride-game experience to exciting new heights. High-tech yet rooted in classic midway games of skill, "Toy Story Mania" will match the delightful characters of the films with games that best suit their very animated personalitites.

Fun for the whole family, "Toy Story Mania" will immerse guests of Disney-MGM Studios and Disney's California Adventure into the "Toy Story" world as never before. Donning 3-D glasses, guests shrink to the size of a toy, and hop into fanciful ride vehicles that travel and twist along a colorful midway-themed route. Upon arriving at each game booth, they will aim for animated targets using their own special on-board "toy cannon."

As guests score points, they will be cheered on by favorite "Toy Story" friends like Woody, Buzz Lightyear, Hamm, Bo Peep, and the Little Green Men. Hidden targets garner players extra points and lead to different levels of play. The energy of the characters, the competition with other riders and the hilarious, unpredictable game action make this a unique experience that families will want to try again and again.

The attraction features games that audiences of all ages and skills- from beginner to serious gamer- can enjoy. No matter how many times guests return to ride and play, they can be sure every ride-throught will be different. Players pair up and sit side-by-side for a friendly competition that delivers an ever-changing variety of targets and surprises.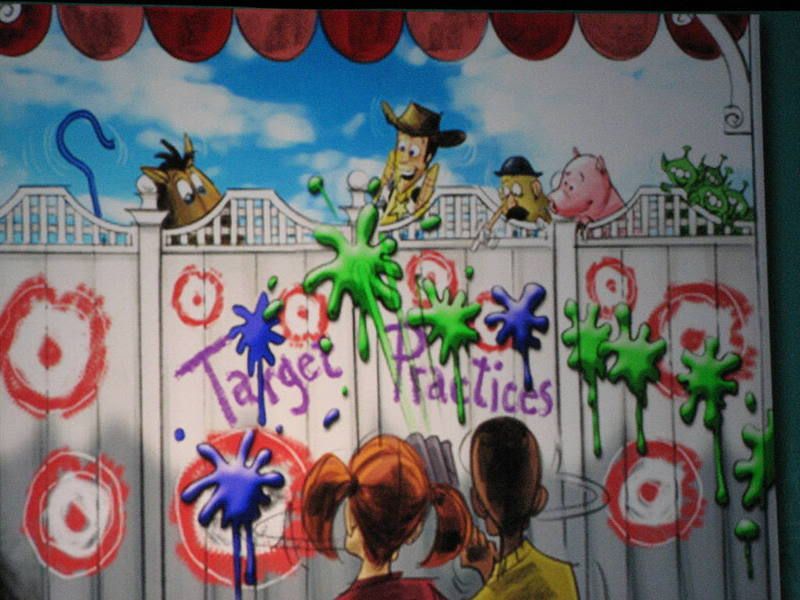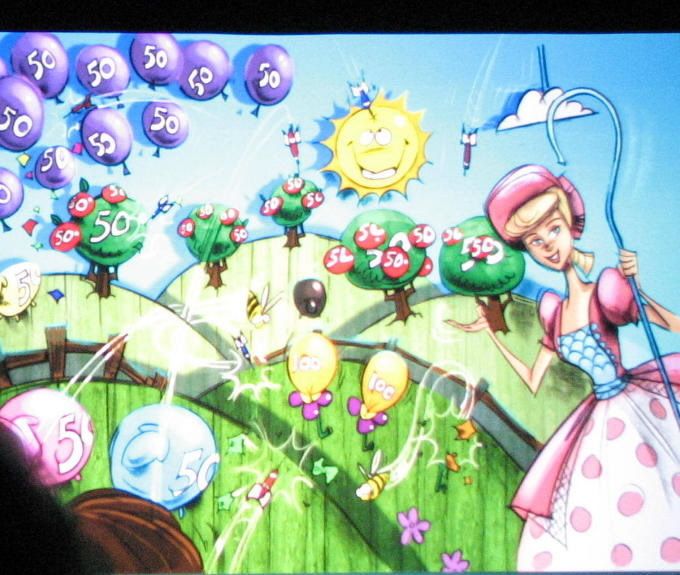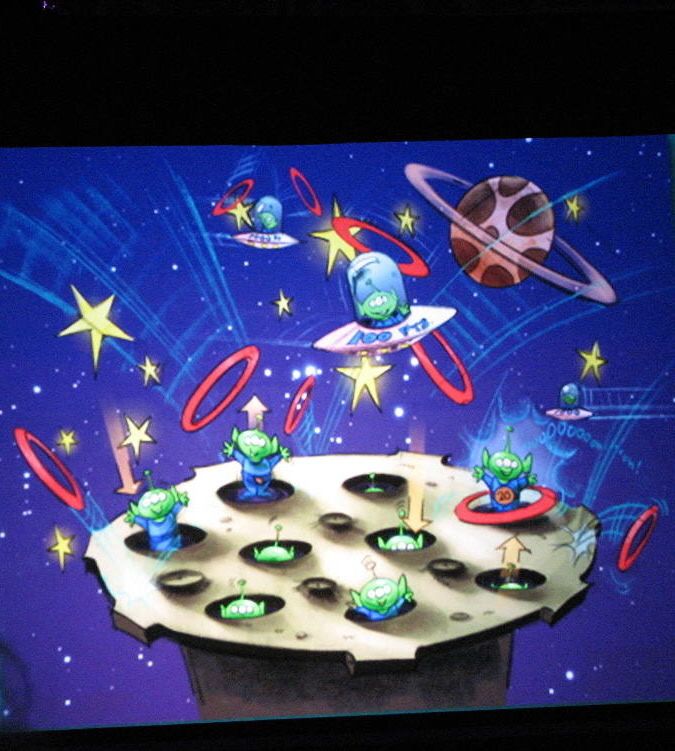 ...What do you guys think?
The Mr. Potato Head audio-animatronic looks interesting, and it appears he'll be part of the queue. But the rest of it looks terribly dull. I'm not judging it on the concept art though. If I understand the new technology even a little bit, I'm guessing that its just simply far too complex to convey in concept art, and the actual experience will far exceed the conceptual paintings.