Since everyone is still posting weekend trip reports I thought I'd do one for monday instead! Yes, the day after the big anniversary meet, I got to take friends from Northern California, who were in town for Anime LA to Disneyland. Julie (Whoa dude, like Deja Vu) had her guide dog Honda with her, so we got to have an adventure with him at the park!
Here's Honda excited to be walking down Main Street!
A Dream Squad member even made his dream come true by making him an Honorary Citizen!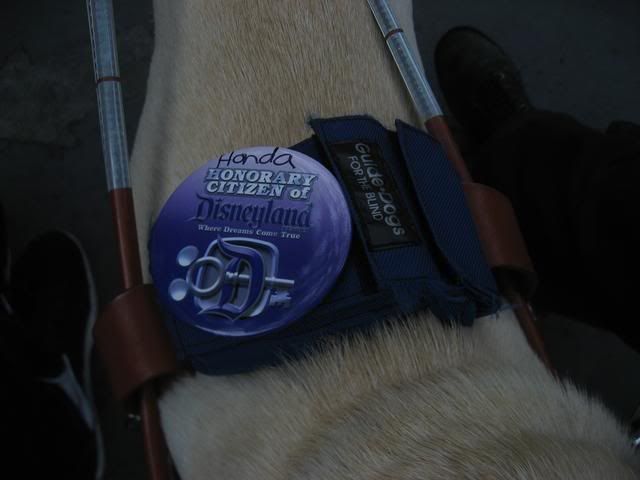 First off, we went for a spooky tour through the Haunted Mansion, where I proceeded to take video of the hallway leading back to the queue... not much to see, but here it is...
[googlevideo]http://video.google.com/videoplay?docid=-3173970110034444900&hl=en[/googlevideo]
And Honda became entranced by the Amazing Shrinking Room!
[googlevideo]http://video.google.com/videoplay?docid=-975705522515664025&hl=en[/googlevideo]
Once we escaped, it was time for a ride on the train.
Splash Mountain's refurb looks like it's right on schedule.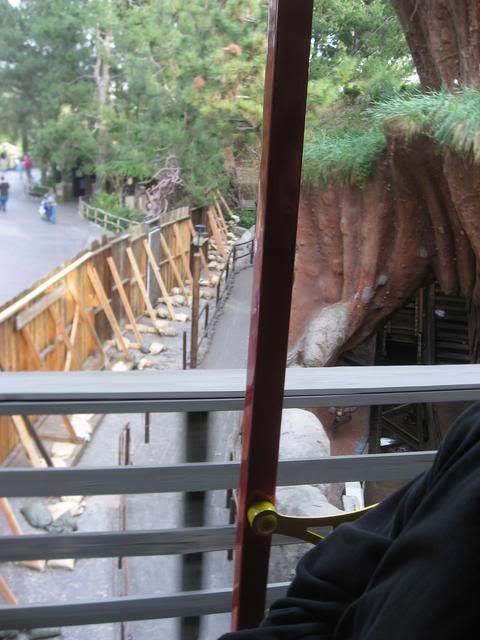 As we entered Fantasyland, I took a detour to see what the Princess Fantasy Faire has to offer...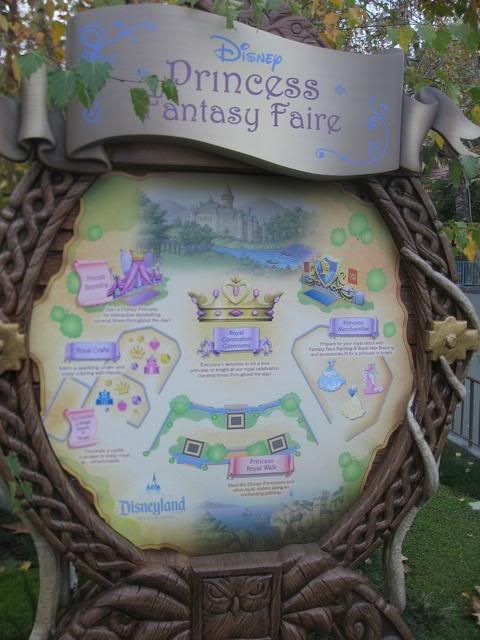 Interesting... let's hear some more...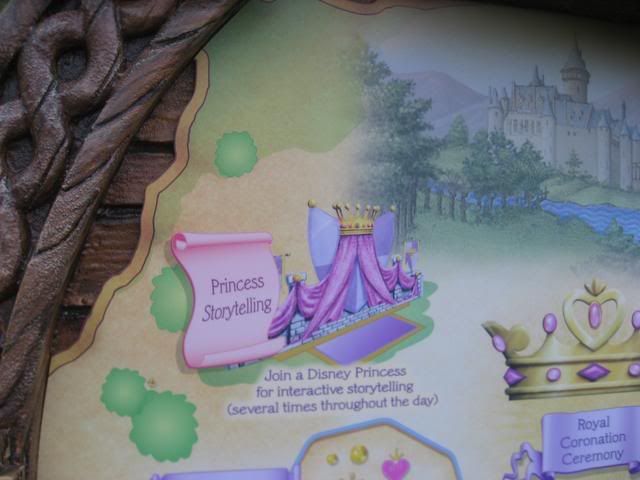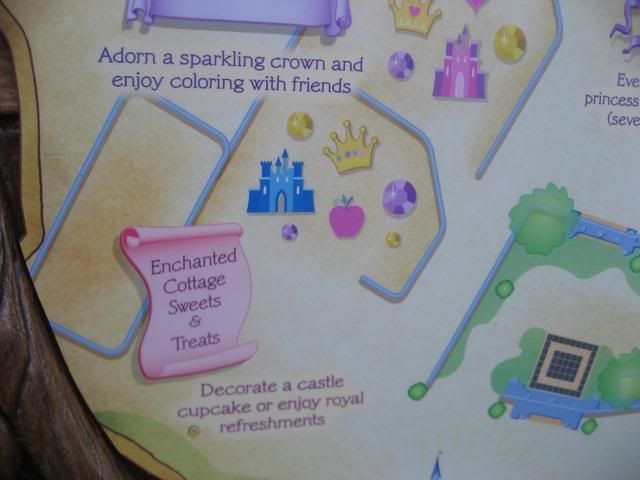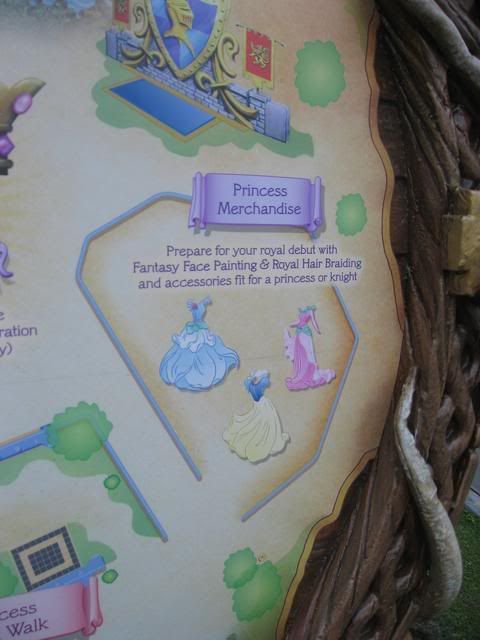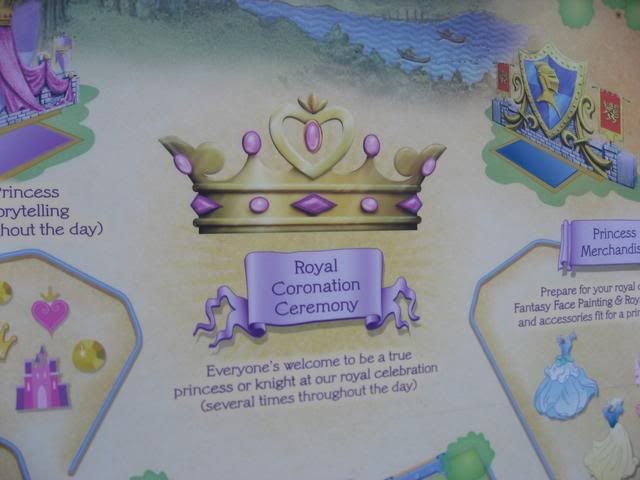 Honda didn't seem interested, so we said goodbye to the Faire.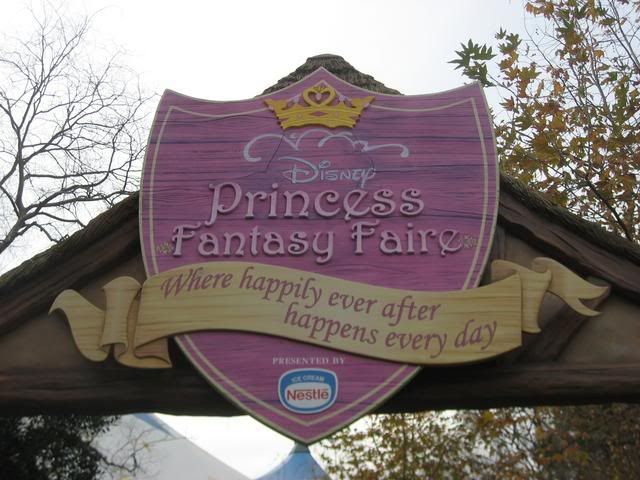 Our destination was Wonderland, but Honda wasn't allowed to join in...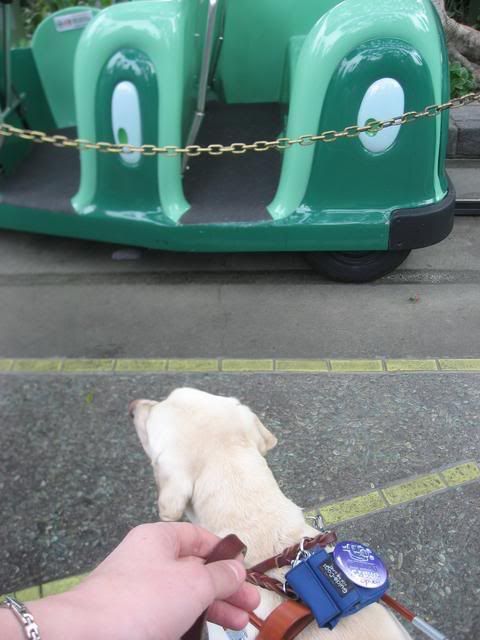 So I stayed and waited with Honda for Julie and Eugene to return...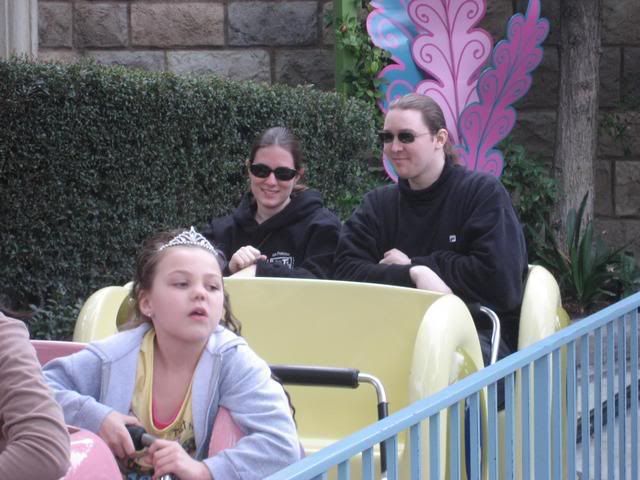 There's one place they can't tell Honda he can't go... NEVERLAND!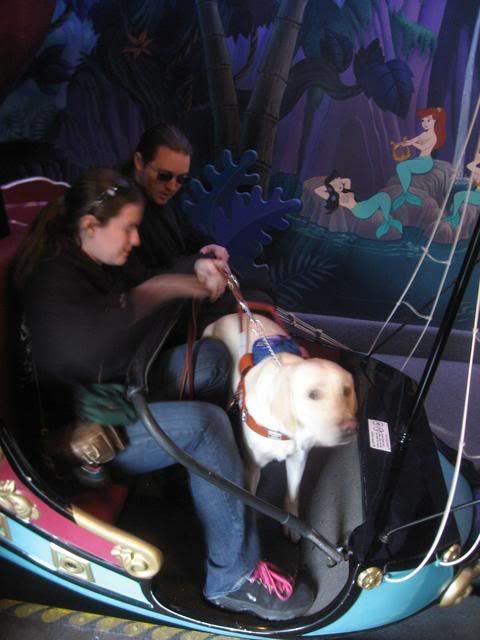 Honda was a good girl and stayed in check, even during the dip.
Honda smelled a nice juicy apple and suddenly we found ourselves in a mine cart!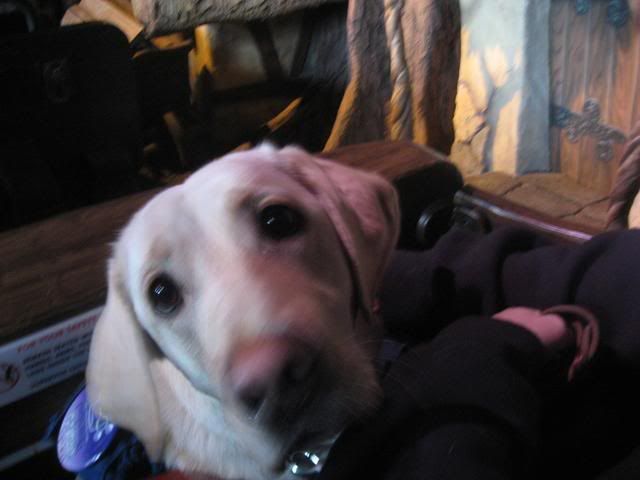 Is it just me or does Snow White look uninterested?
Wait for the cart Hnnda!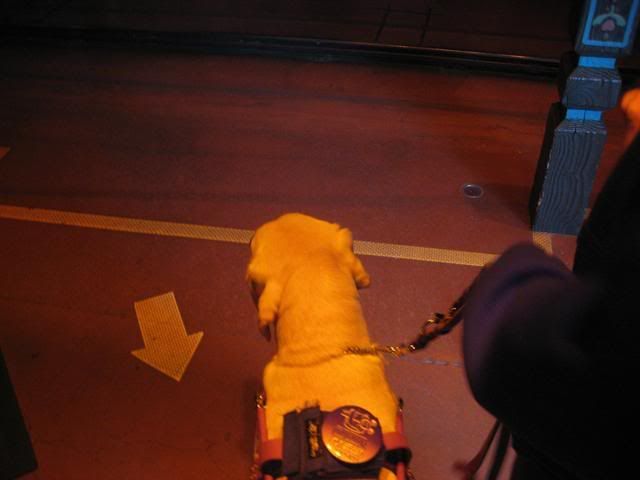 Let's go see a puppet show!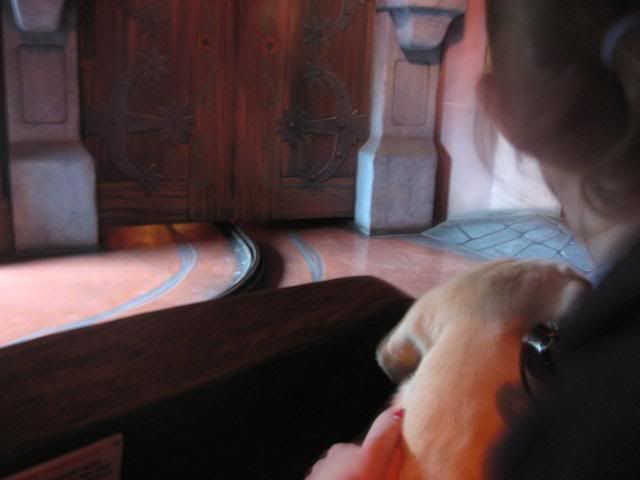 Ok Eugene, if Sam and I have to explain to you how a Pepper's Ghost works for the 10th time today, I will lose it!
And what better way to lose it than shooting up aliens!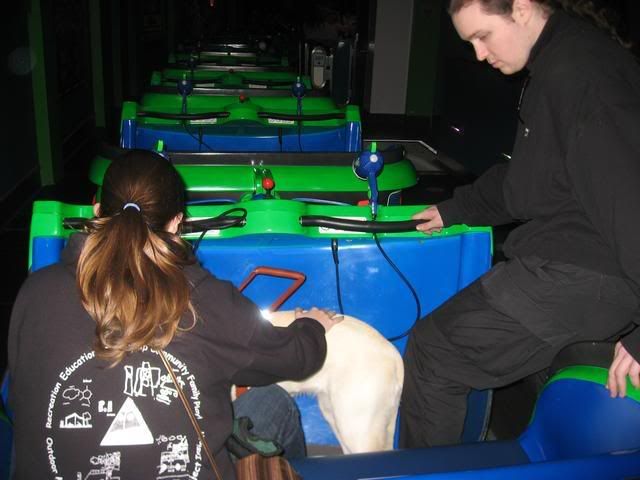 I so rocked the universe!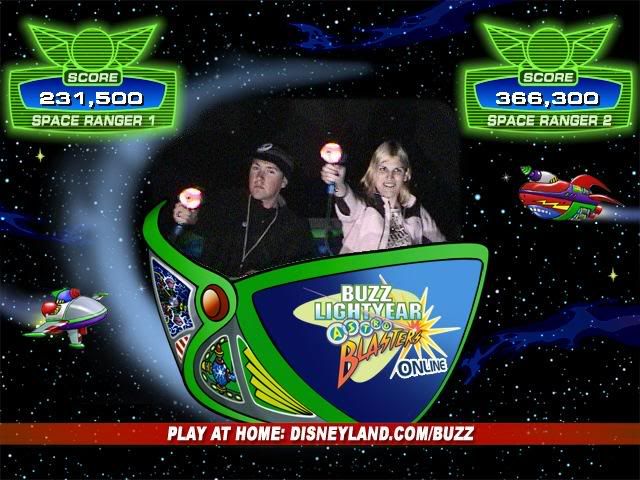 And as we came upon Coke Corner, we happened to catch Mary Poppins, Bert and The Mad Hatter chatting up the crowd!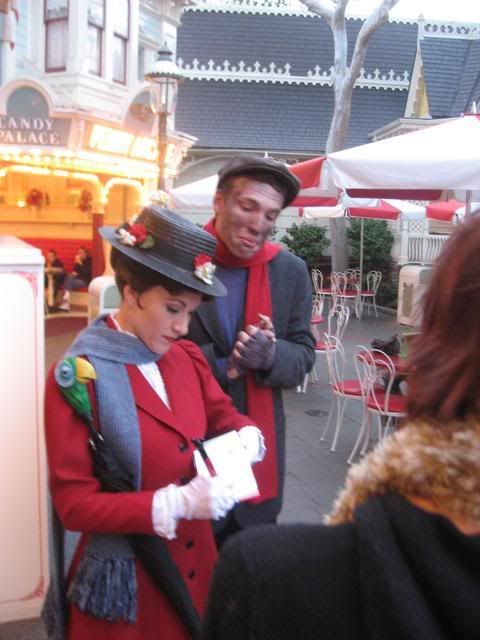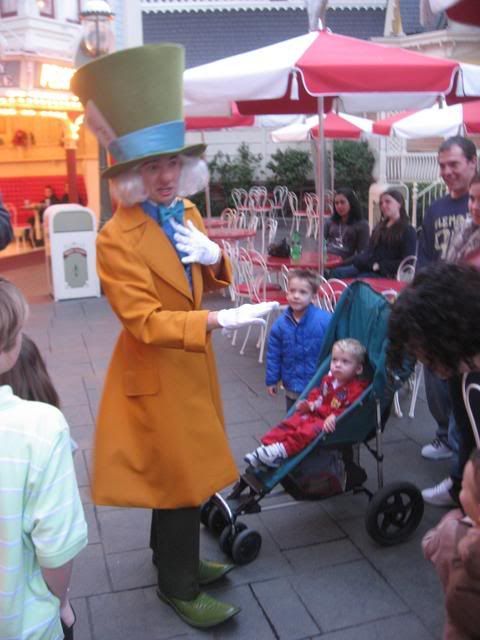 I think Mary Poppins was terrified of my camera.
After they left, we went off to see "Disneyland, the first 50 magical years" and I stopped to take a look at the new exit.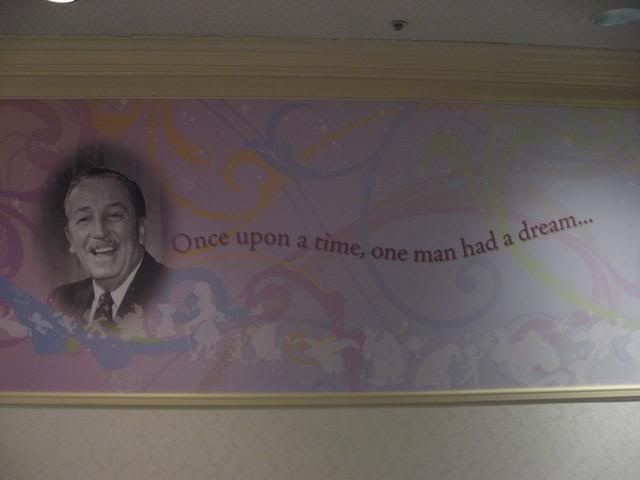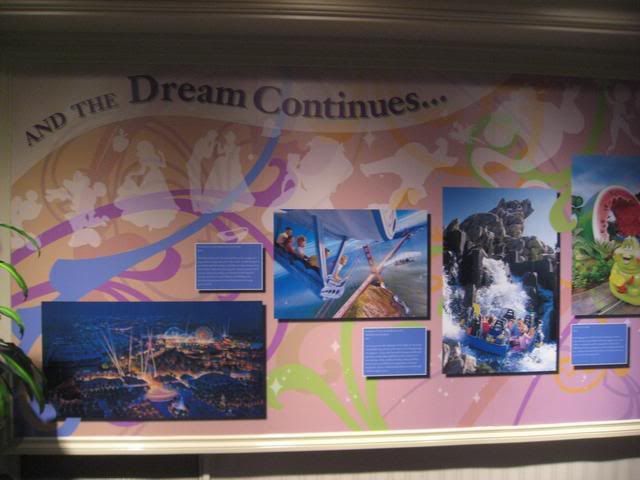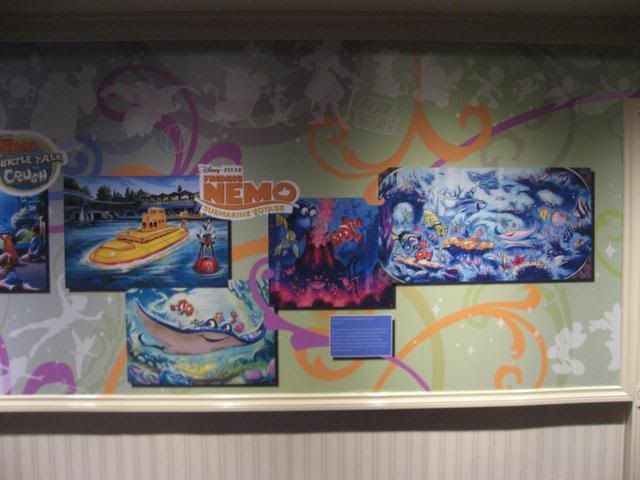 And as the night ended, we took a gander at Parade of Dreams close to the exit so we could make a quick getaway.
Apparently Merryweather's kept her new years resolution... she's dropped to half her size!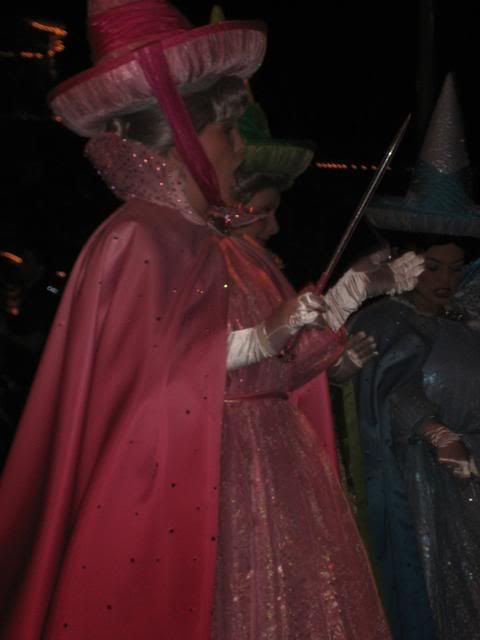 Hey there Tink! What did you say? I can't hear you! Brittany Murphy got your voice? HAR! HAR! HAR!
The only couple left in this parade shares a dance.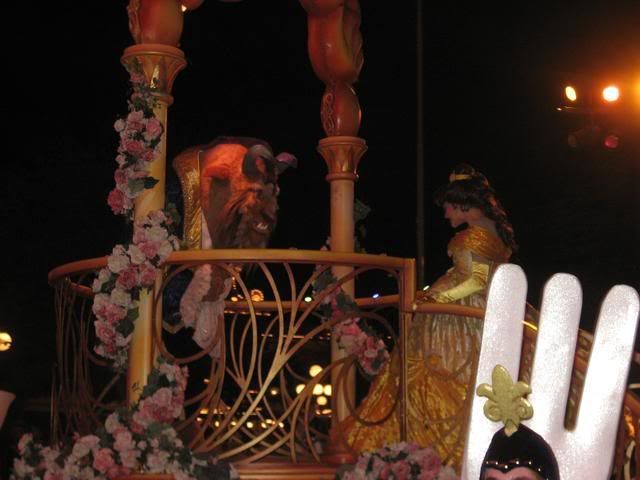 There is no spoon...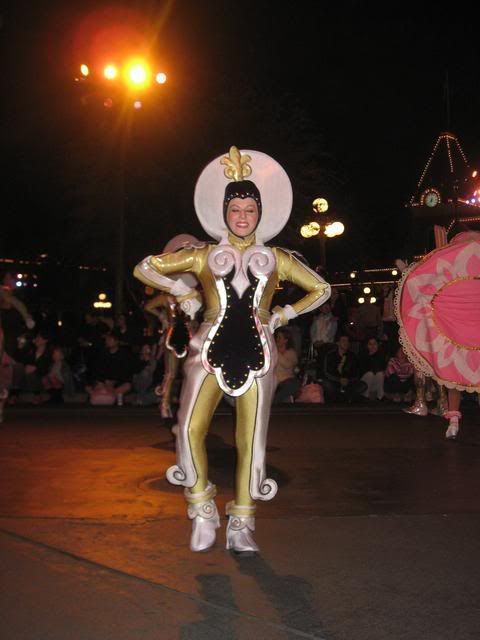 That's how the pirate lost his eye...
Eugene became entranced with the pearl girls.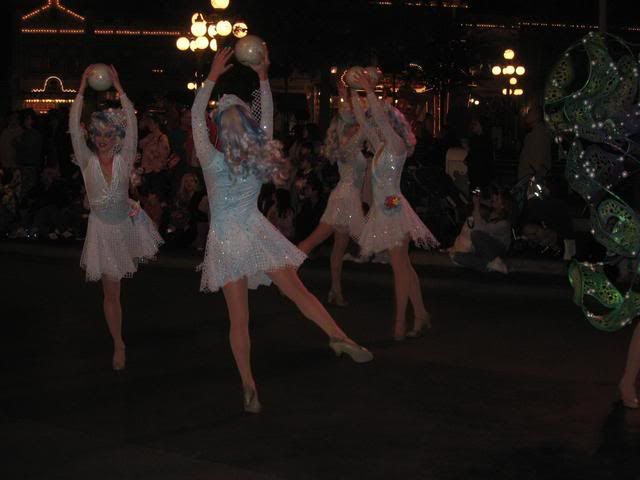 Ariel looked chilly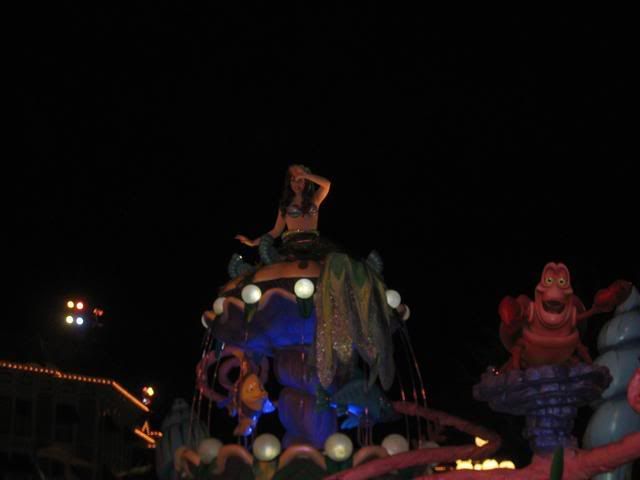 Ursula's new 5 o clock shadow shines even at night.
I think I found my ex-boyfriend.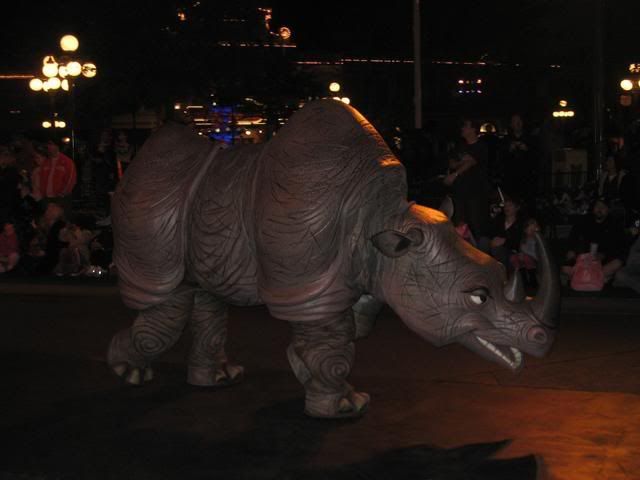 This is why you need to keep your clothes far away from paper shredders.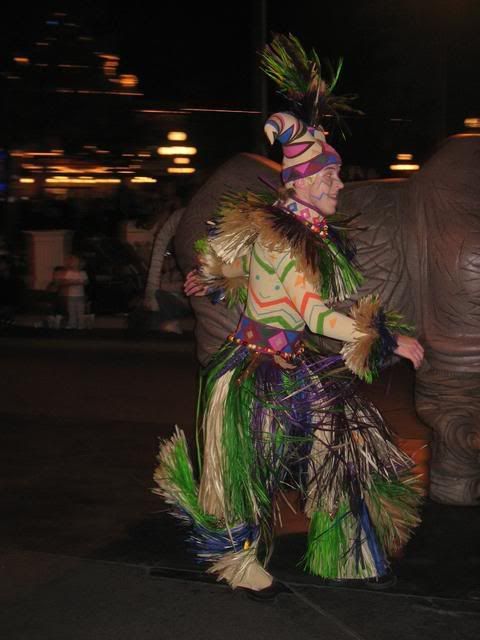 The good life, eh Pumbaa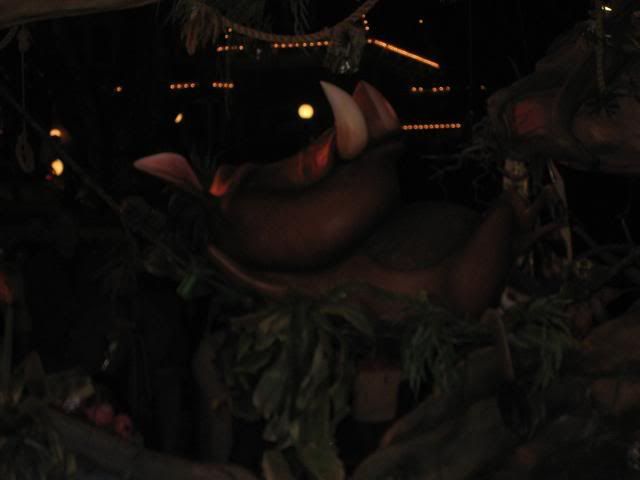 Grumpy looks confused.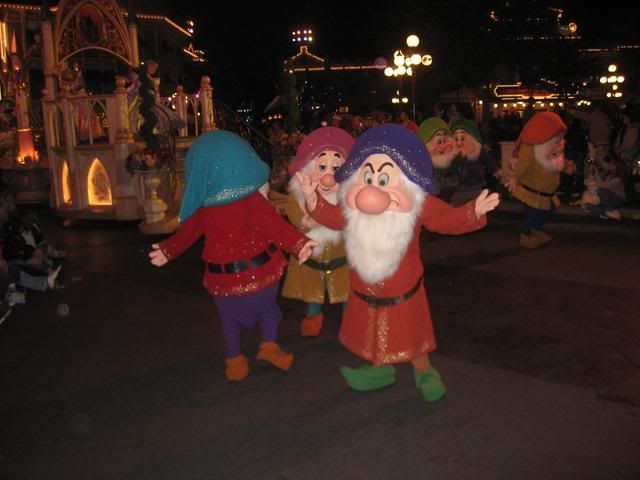 Oh, no wonder, he's looking for the nonexistant princes.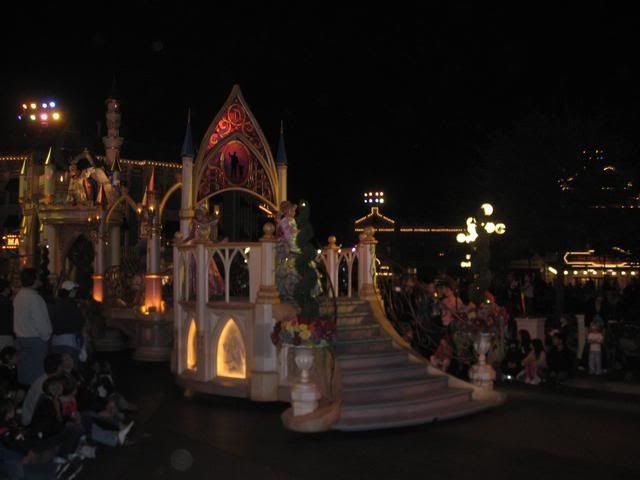 I caught a glance of my now single twin sister. Hollywood marriages... you know...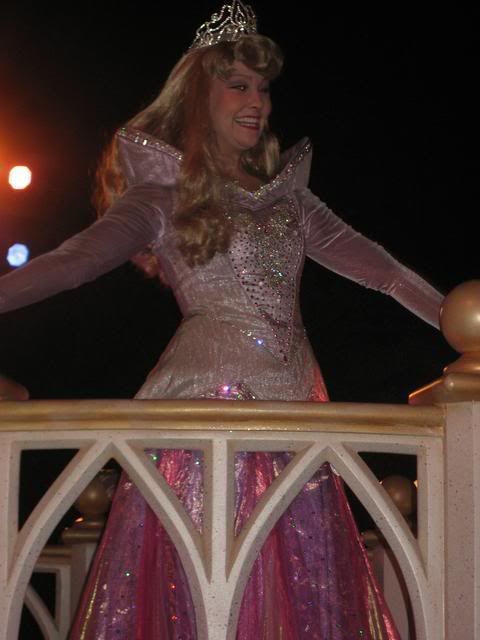 Prince Charming must be off charming someone else...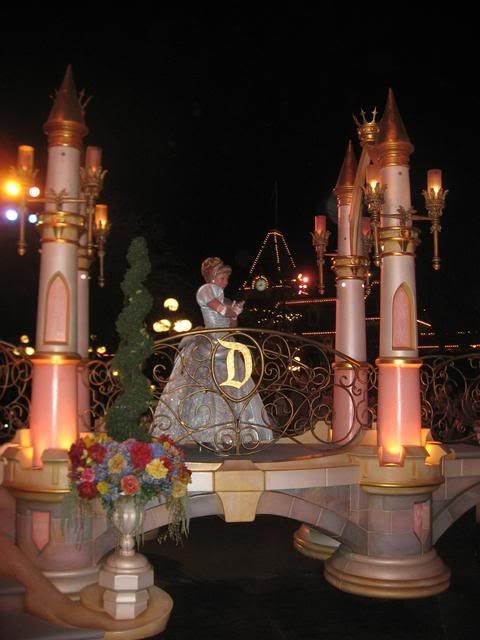 And as the day ended a very tired Honda and the rest of the gang headed off for dinner at Chili's... where service was very slow because they blocked off half the restaurant and 75% of the parking lot to film a new Chili's commercial. The producers and director were sitting in the booth next to us... I don't envy them... it was almost 11:00 pm and they hadn't even started filming...