Ok folks if the net connections hold up I'll be posting day by day this time.
Not much to report for day one (Wed Jan 31). I had hoped to leave Stockton around 10am but of course client emergencies delayed me so I didn't get out till nearly 11am.
Drive down was routine, though it always amazes me that I can do the 300 miles from Stockton to Santa Clarita in 4 hrs and then the last 75 to Anaheim take close to 2 hrs.
I arrived and checked into the Hojo. I really like this hotel, esp when I can get the under $ 65 a night Entertainment rate.
I've got a nice room with a semi park view. Or more accurately a pretty decent view for the fireworks, assuming they go off. I do get a little noise from the road, but its not bad at all.
Just so people will have pictures to look at, and for reference, here are some pictures of the room.
A look through the front door, at the two beds
A look at the nice bathroom, with double sink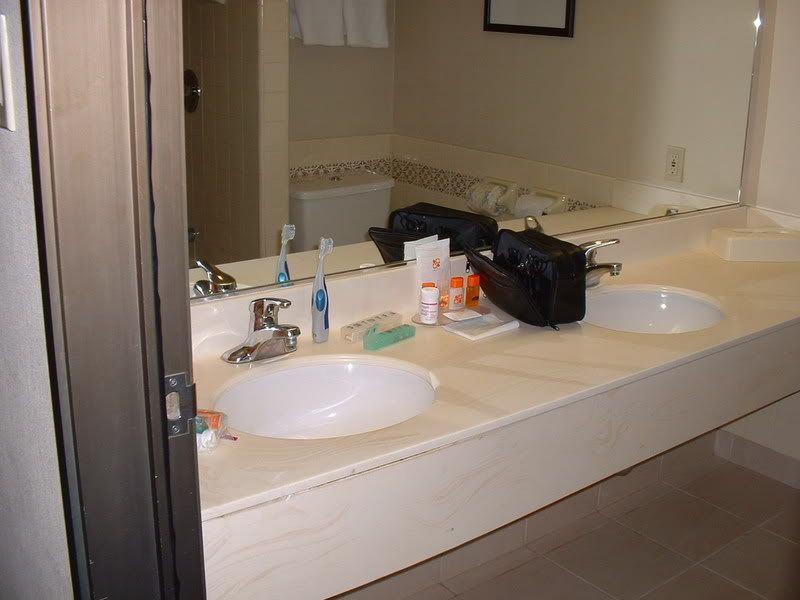 A view of the beds and the table w/chairs for dining.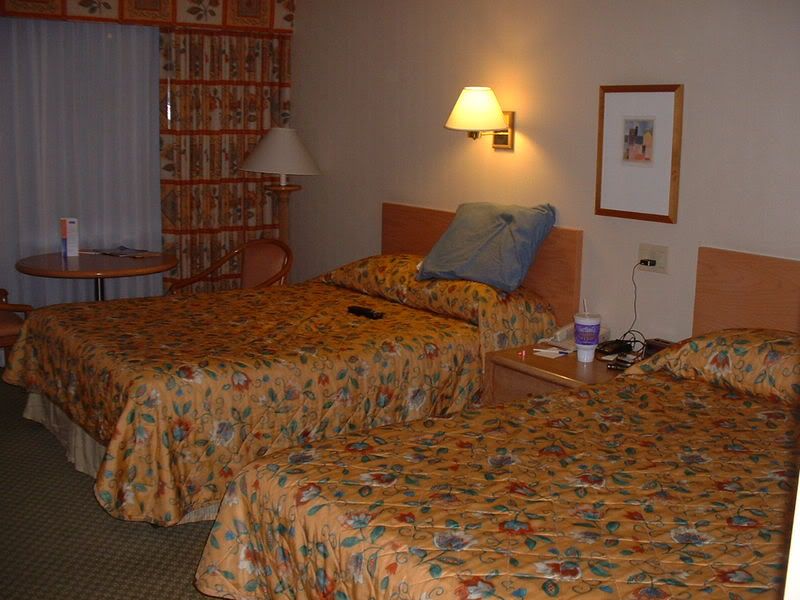 A small balcony but with a view towards Harbor and the parks
I had hoped to get over to watch the parade tonight but it was 7:30 by the time I finished settling in and eating dinner, so I will go over first thing tomorrow.
Coming Tomorrow, time in the parks with Judimouse and friends.