I actually have a few pics I took from 1/25 that I never ended up sharing, so first I'll quickly show you some things I'm sure 99% of you have already seen anyway.
January 25, 2007

This brochure, handed out at the M&F parking structure, provides some much-needed explanation as to what this Million Dreams campaign is all about. I thought it does a pretty good job of it, certainly more than silly string or fiberglass swans and petals do. *sigh*
I didn't get one tonight however. Hmm.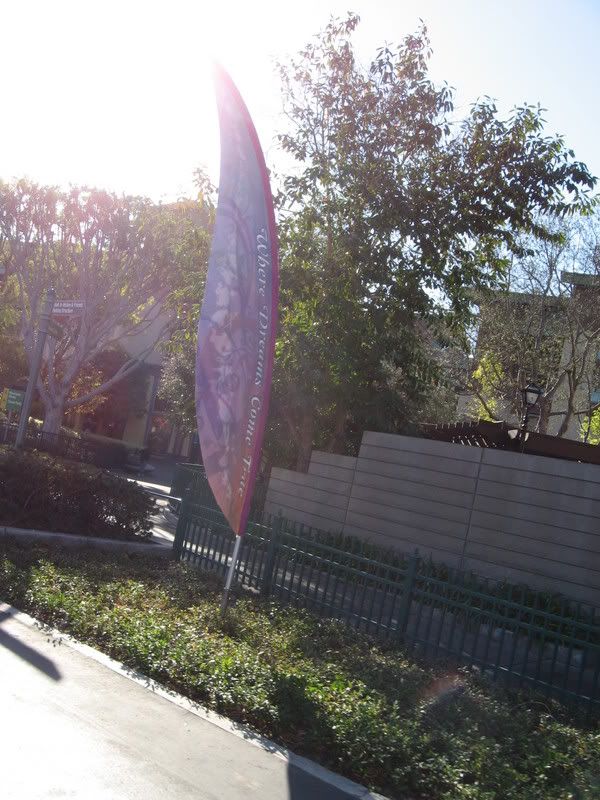 Welcome to Downtown Wonderland.
I just really liked this shot, completely clear of guests.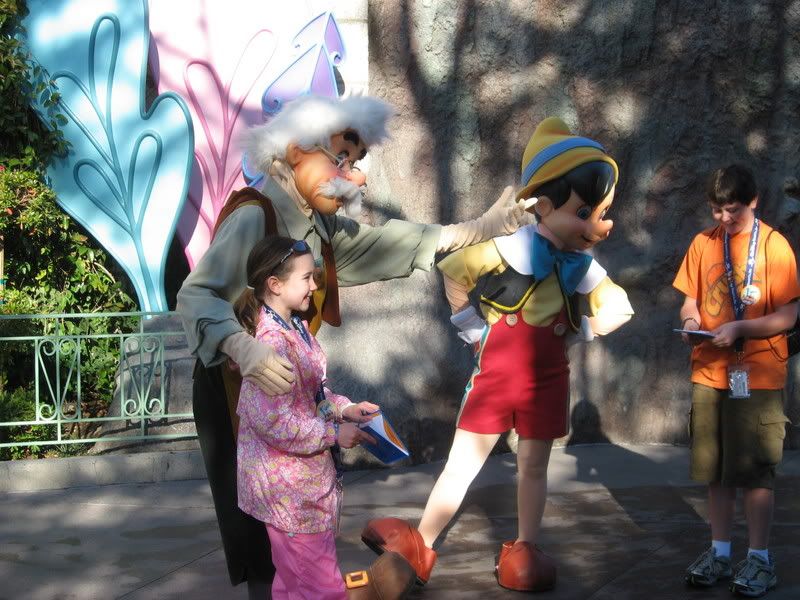 Gephetto and Pinocchio out early close to Alice's attraction.
You are now entering the SuperSpeed Storage Tunnel of Tomorrow.


The TomorrowLanding sign finally got 'fixed.' Before, a ball was missing off the top left. Now, there are slightly smaller, transparent balls in the middle.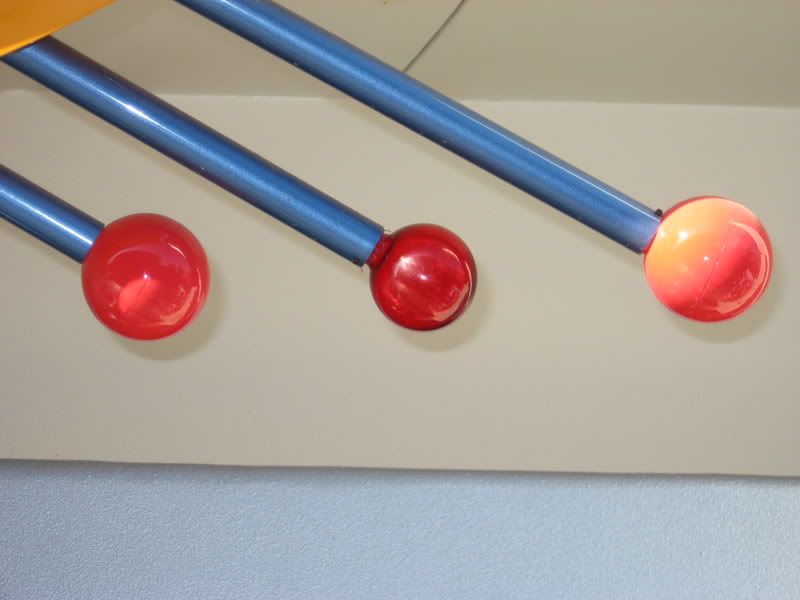 It looks a little funny, and it's even more apparent at night, because the middle balls don't light up as much as the others.
Random "I don't want to ride Rockin' again and I'm bored" shot.
And for those of you with short-term memory loss, random "I don't want to ride Rockin' again and I'm bored" shot.
This area, to the right of the HISTA sign, needs some TLC.
One thing I have to say here is that for whatever reason the crowds were especially rowdy on the following Friday, 1/26. Both ways on the tram, it had to come to a stop in the middle of the route and CM had to tell guests to knock it off. At least a dozen kids, more than a few 12 or older, were running up the sides of Space Mountain's center planters, and walking through the plants, and hanging off the sides, in full view of
everyone
in the outside queue - clearly the parent's atrocious lack of control. The Big Thunder train I was in had to stop while pulling out of the station because someone was reaching out from the gates. And on Pirates, the guy in front of me had his whole hand in the water for extended lengths of time, including just after the second drop. Real smart, yeah.
Ok, let's get back to today...
February 1, 2007
I took this shot because this lamppost, close to the tram route, is missing its Mickey adornment - and just then a million DreamBirds
(R) took flight.




The center-left turnstiles to DL are now hidden behind walls.




Um, what is that, and what is it doing on the roof?




A peek even further finds that the petals up above are wrapped up while whatever is going on, goes on.




And in the meantime, the railing is getting prepped for a fresh coat of paint.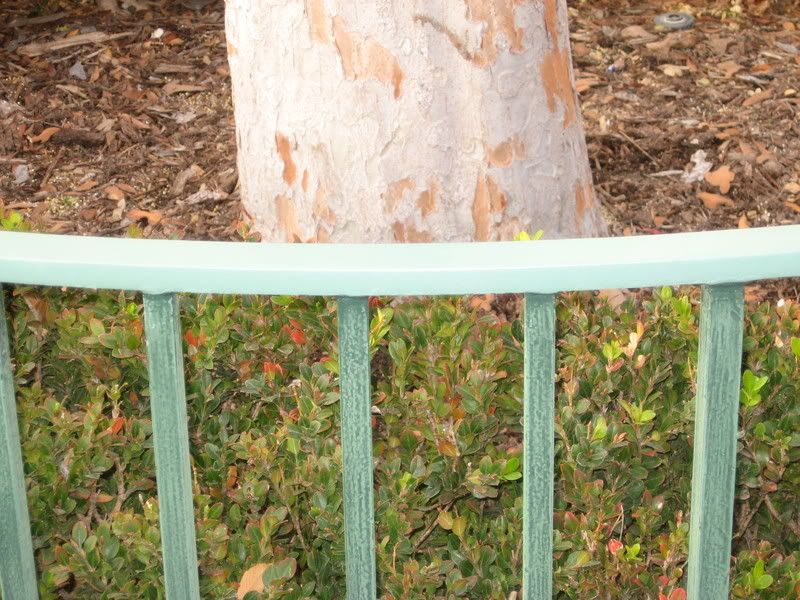 See? Sanded-ness. Ooh, aah.




I like the right side of this shot more than the left, don't you?


Because we can't walk through walls.




I like the top part of this shot more than the bottom, don't you?


Isn't this the cutest shot ever? I love taking my sister to Disneyland on weekday evenings.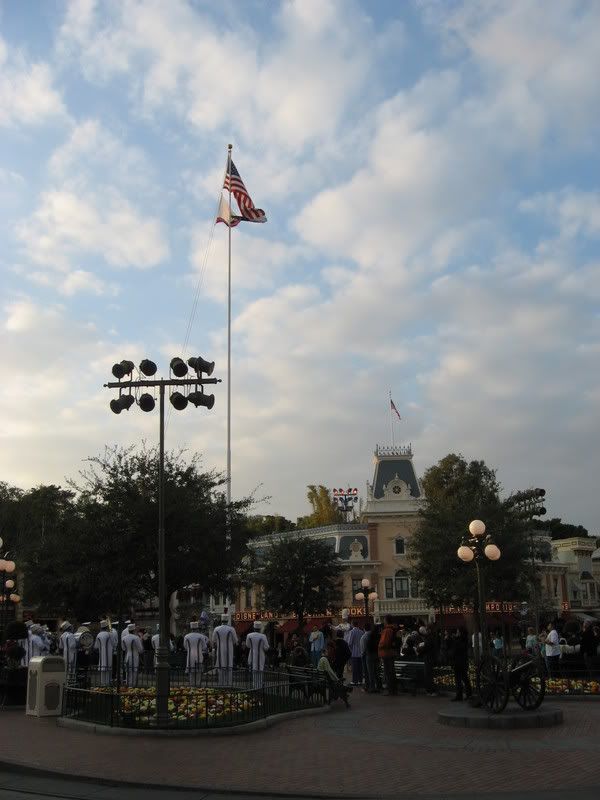 The flag lowering ceremony.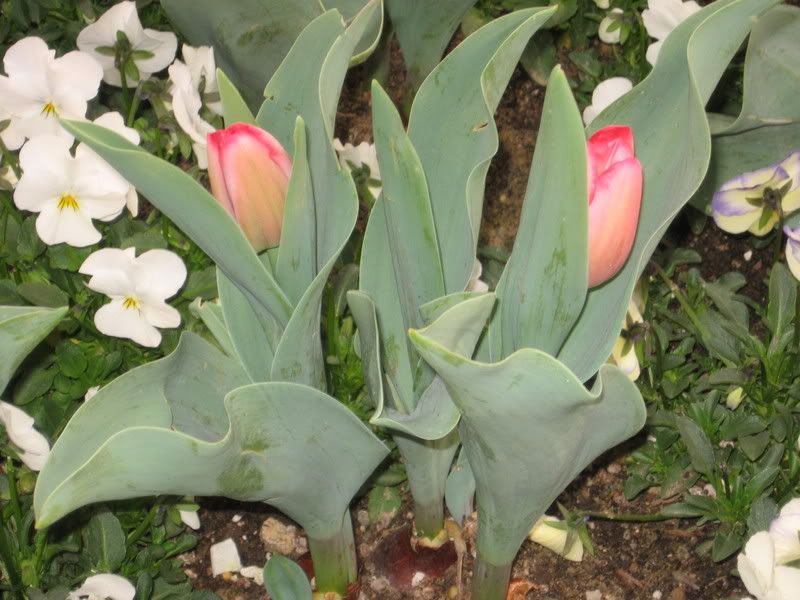 In the planter where the Christmas tree was, some new bulbs are budding.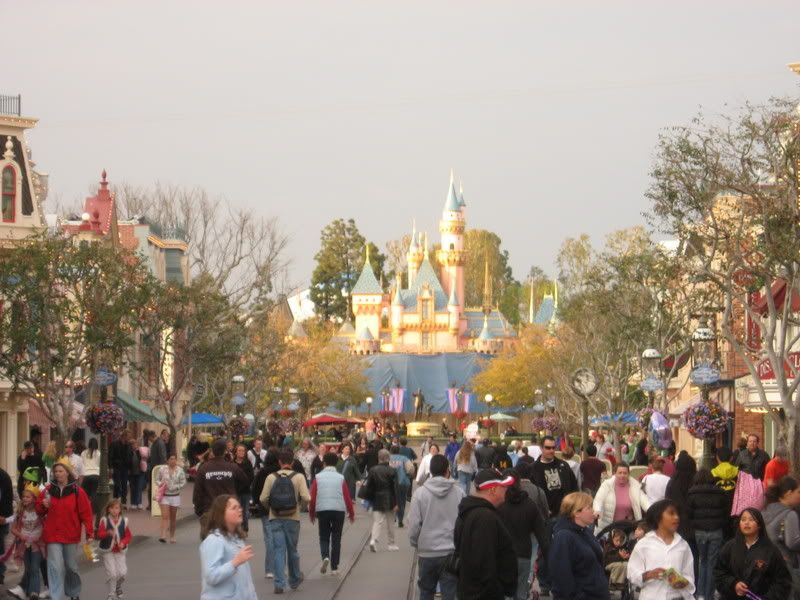 A look down Main Street.




New flower baskets, overflowing with pansies, hang from the lampposts.




Vibrant color!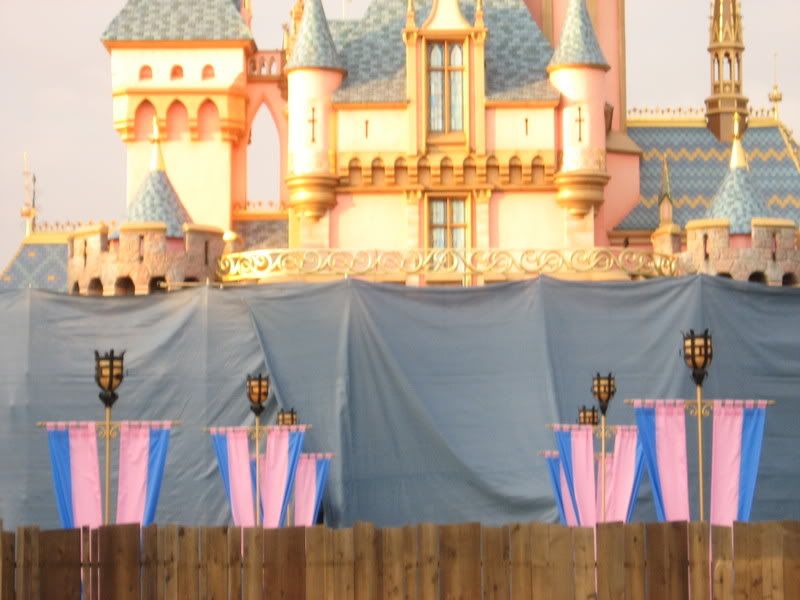 New banners to match the Dream color scheme.




A peek through the crack shows... dismantled scaffolding stuff. Fascinating!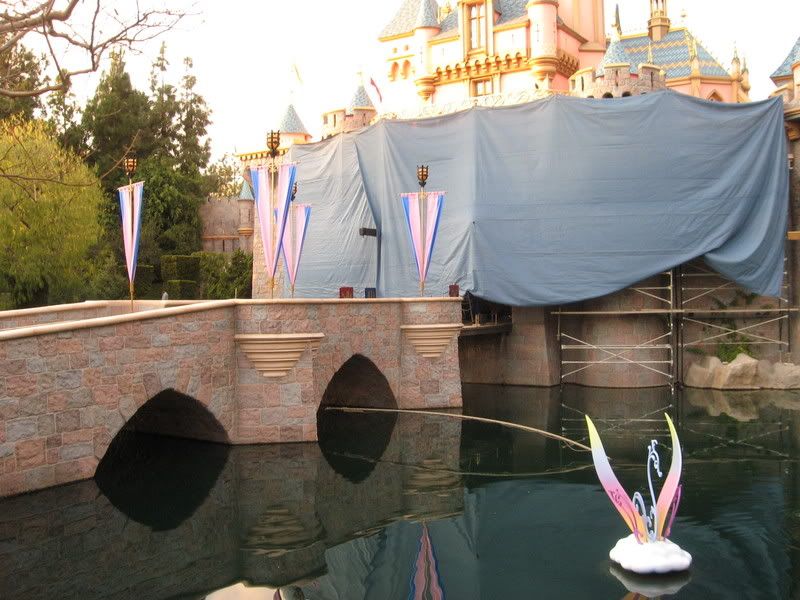 I want to say that pole thing is used in R...DCT to hold up the pinwheels, but I don't think that's it.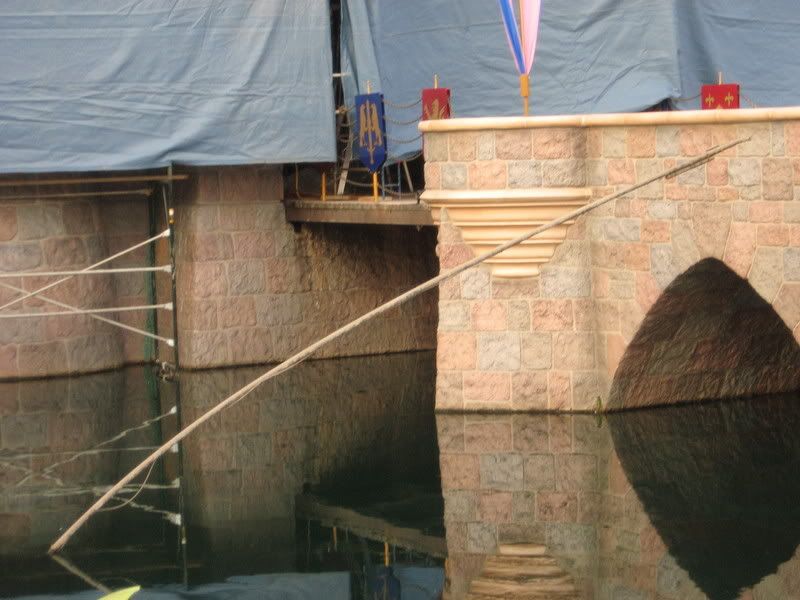 Though I can't think what else it could be.

...Fishing rod?


Cast off thy gold, dear brethren, and feast upon this cream.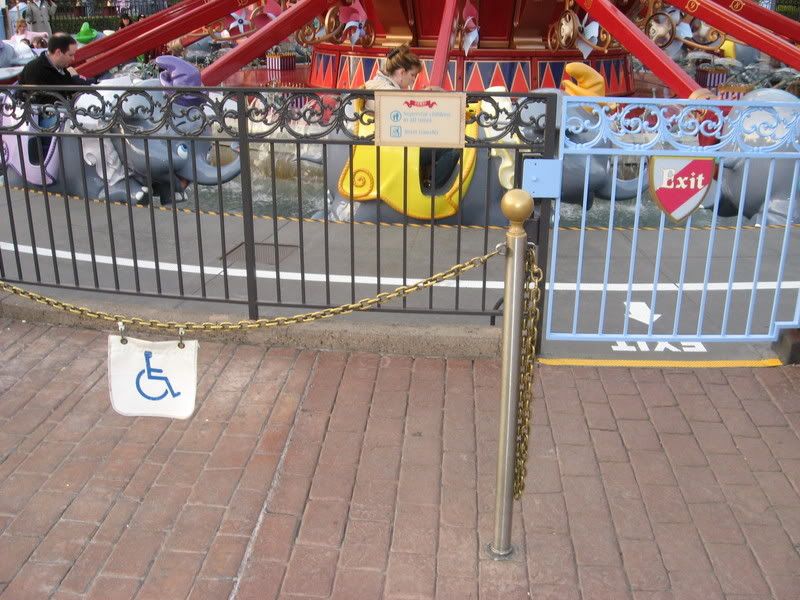 Dumbo is back open for business...has this handicap chain always been there?




It's as good as ever.




I wanted to see the colored dots on the pointy thingys coming up from that stripedy box.




And for you Laker fans out there, the Storybook Land flowers. So pretty! I had to take some steps back and it still doesn't fit in the frame entirely!




Here too, railings are being repainted.




See, they do care. Last week I saw the railings at the DTD tram station were getting TLC as well.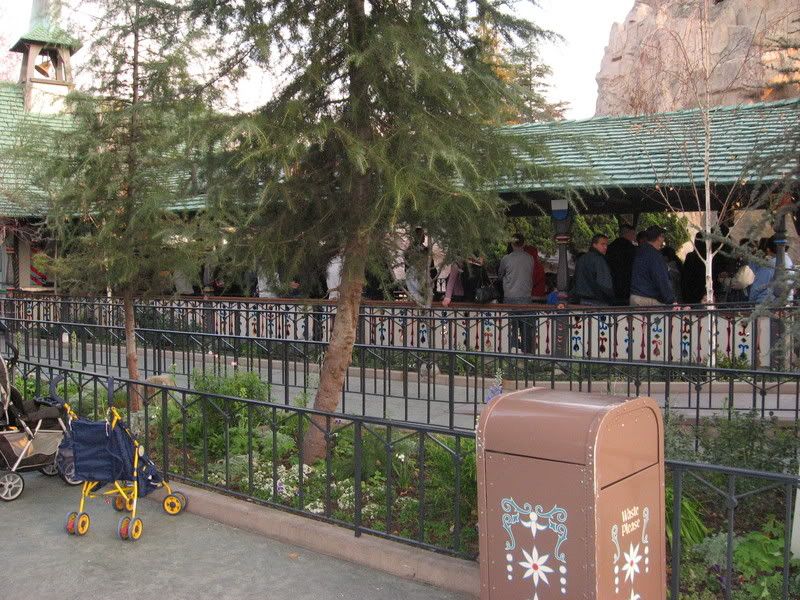 Yay, the west side of the Matterhorn is running again!




My deepest sympathies for you, Marlin. The entire length of the sub wall is scratched, chipped, and patched in places. Evidently many many people want those walls to come down.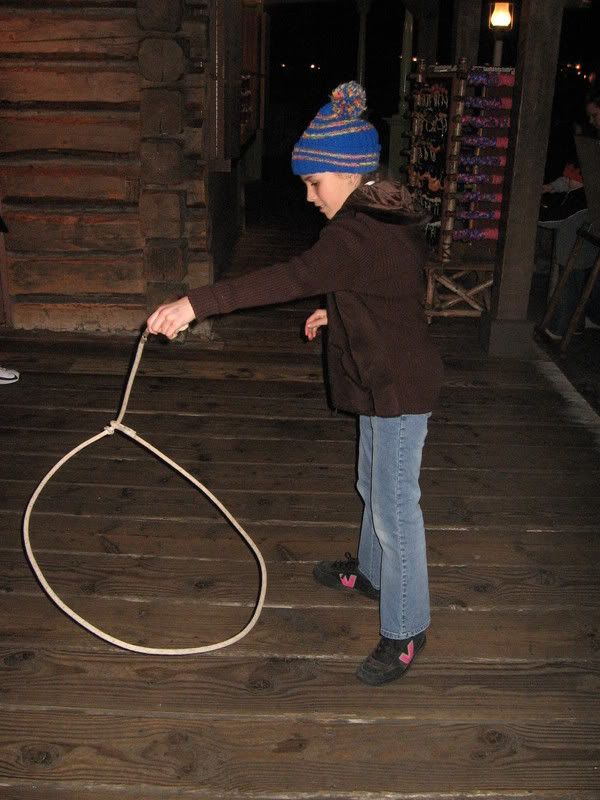 Farley the Fiddler taught us how to lasso. He's such an awesome guy. Farley happens to be a member of my church, and he lives nearby.




Ok, how can you not love this shot? It gives me chills. Use it as your desktop if you want to get eaten.




It's impossible to tell, but there's absolutely no one in there. Spooky.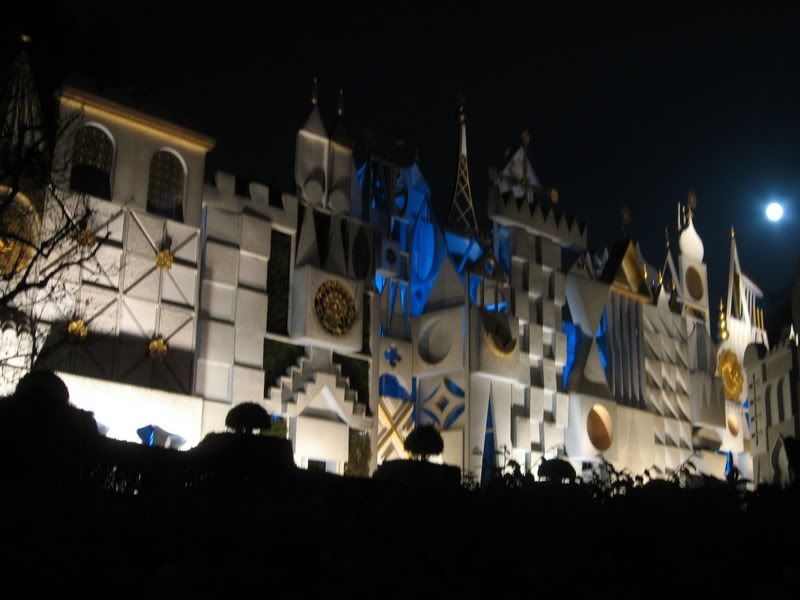 I like this shot because I got the full moon in too. This area was a total graveyard; in fact, Toontown totally creeped me out! It's dark, completely no one is around, and all of these buildings and books and furniture with eyes, laughing, and stuff. Minnie's house alone will give me nightmares, let alone Roger Rabbit. *shudder*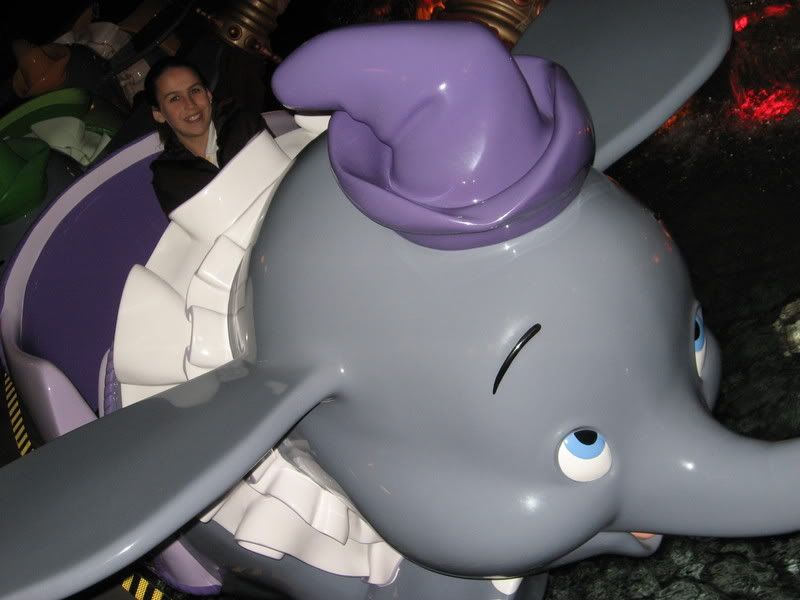 Dumbo came to our rescue just in time, and brought us back into a much more comforting land.

And on that note, it's time to bring this double trip report to a close.

Thanks for looking, good night!