Yesterday's meet was a ton of fun even though I was running all over the place since my roomate was auditioning for Block Party Bash and I had to pick her up when she got out.
You know you're obsessed when you notice they COMPLETELY CHANGED THE VMK BOOTH!!! OMG!!!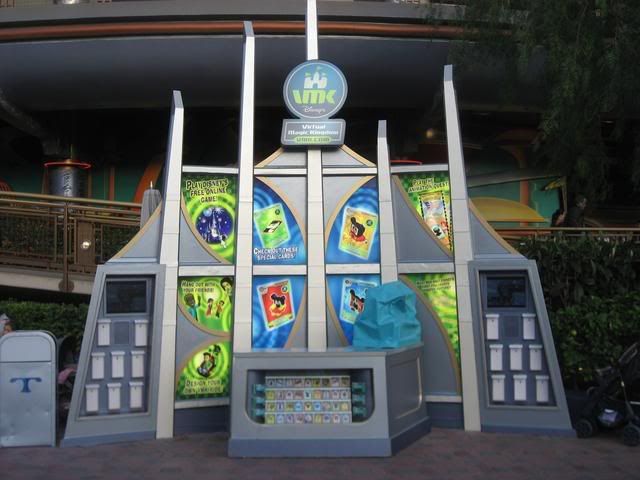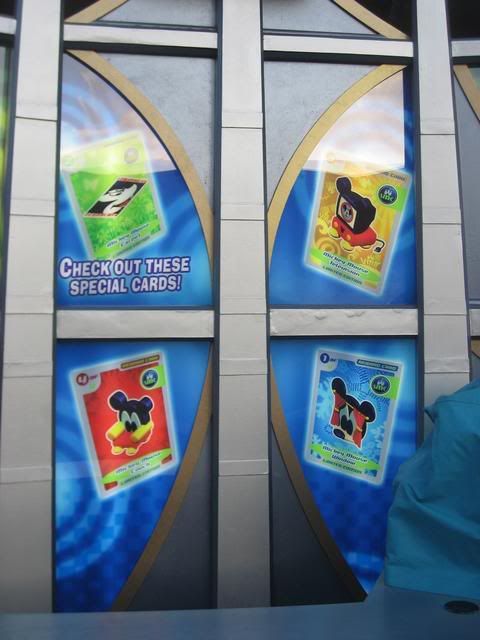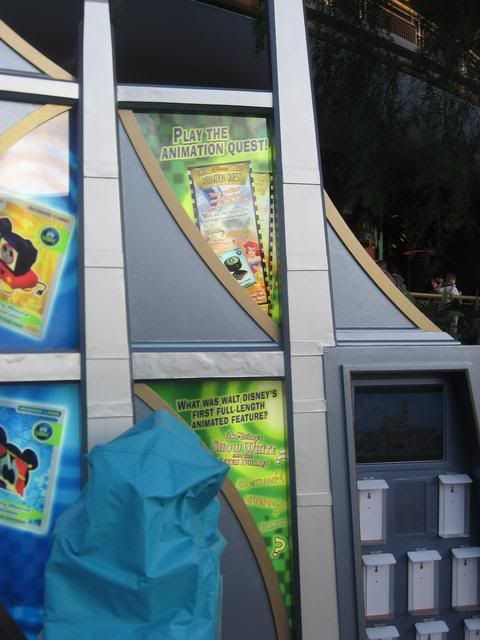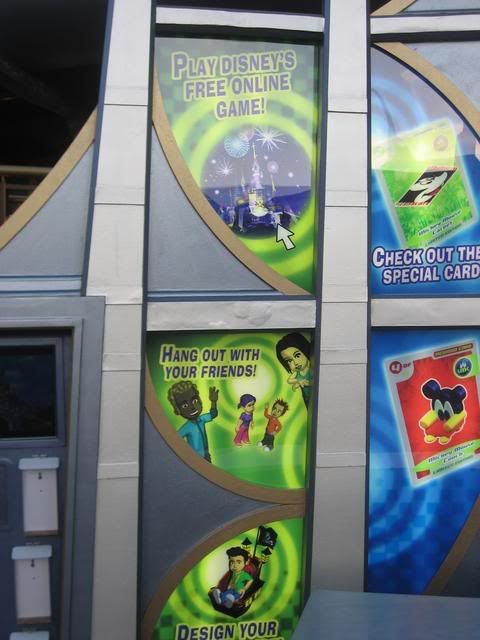 As we made our way to the Matterhorn, almandot started to teased CrazyLegs for her Pocky obsession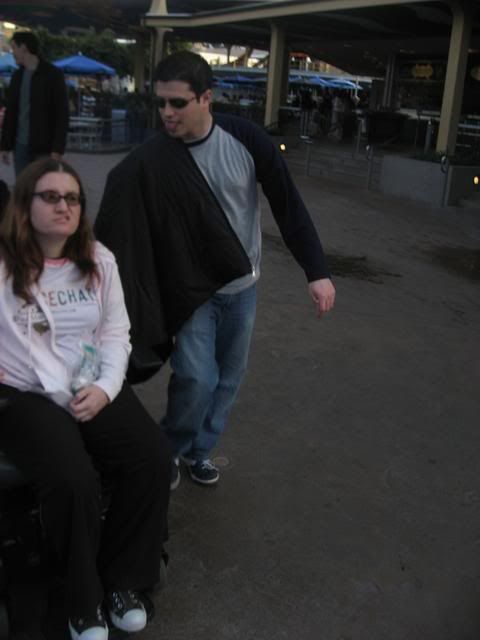 And then he proceeded to get into a ninja camera shooting match with MonorailMan!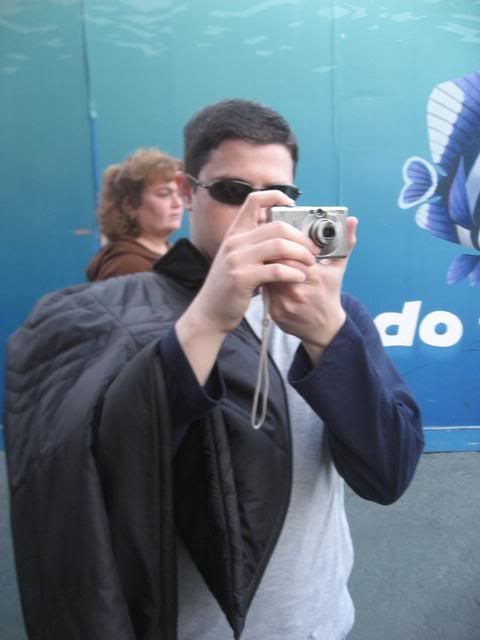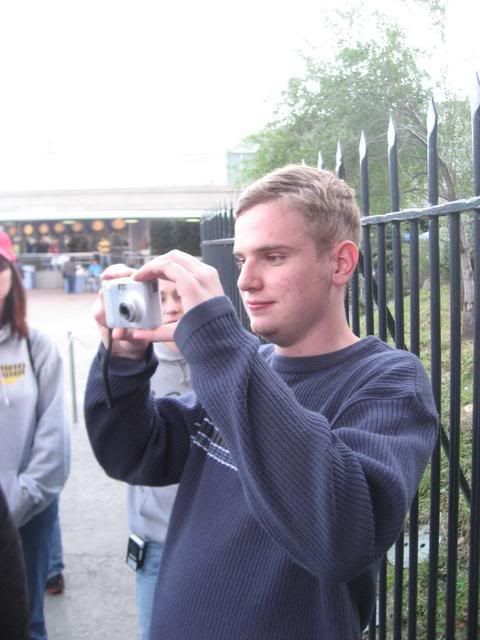 There's a hole in the rock!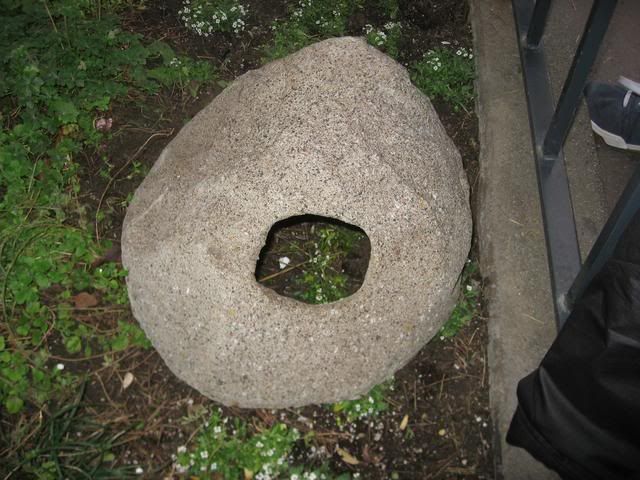 [IMG]
I still love this sign.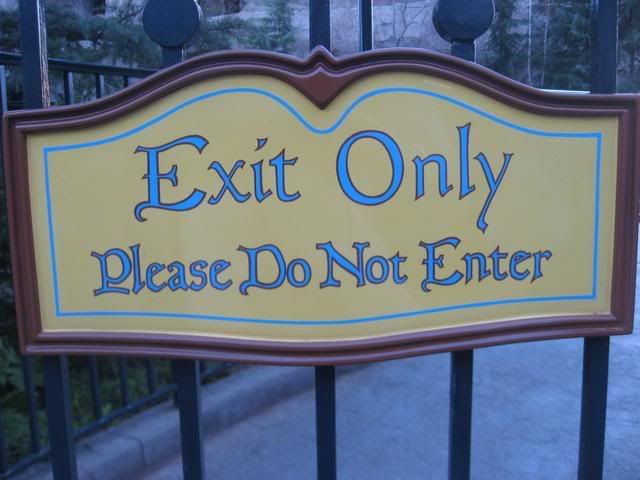 I think I blinded a poor unsuspecting CM getting this shot.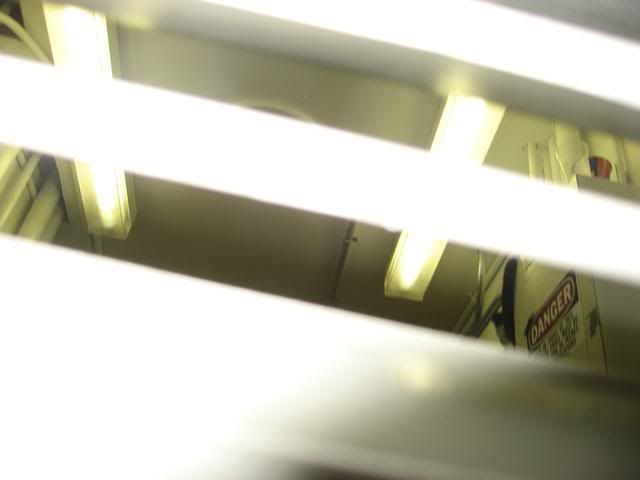 You took the words right out of my mouth.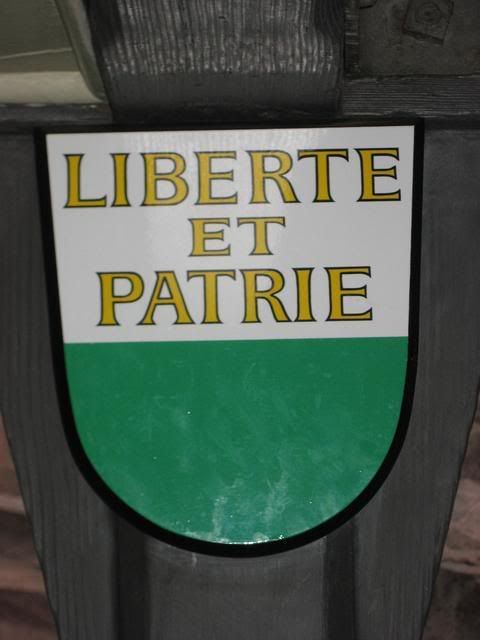 And suddenly I became obsessed with speakers.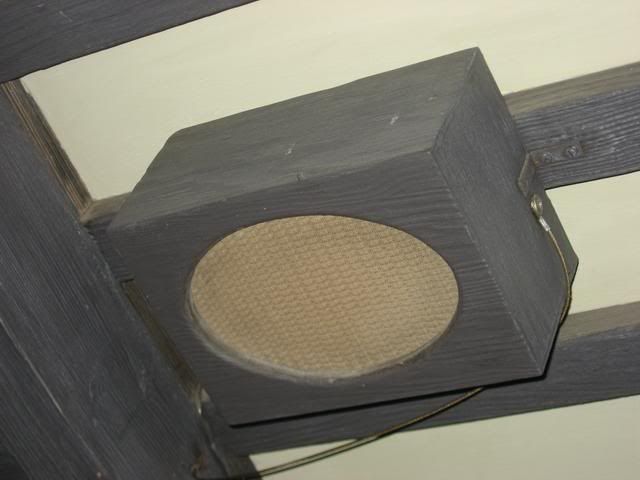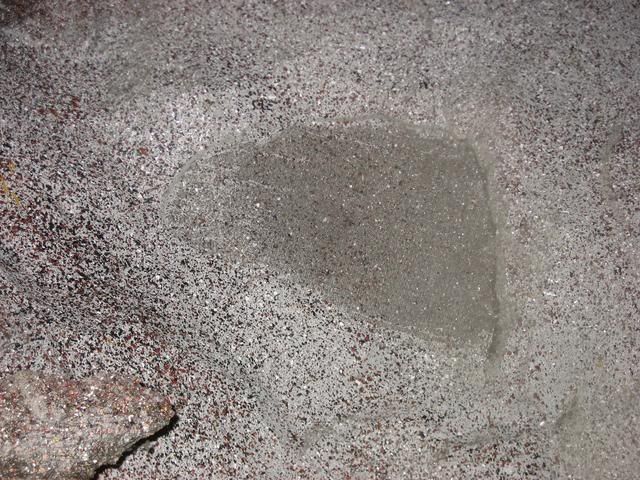 MonorailMan, Disneyphile, FrodoPotter and I boarded our bobsled.
And I attempted to get scenic view pictures and failed miserably.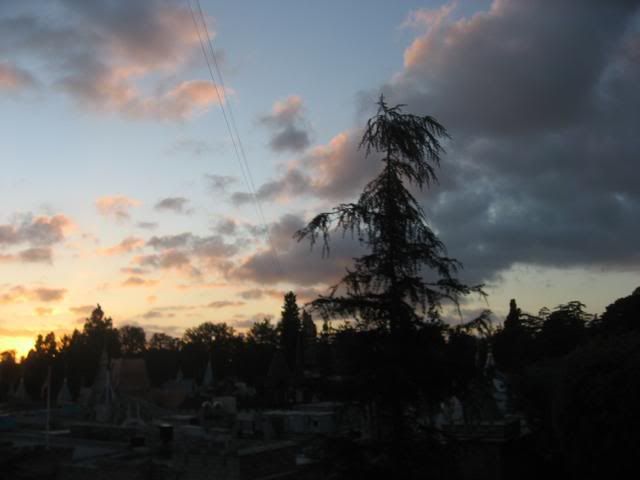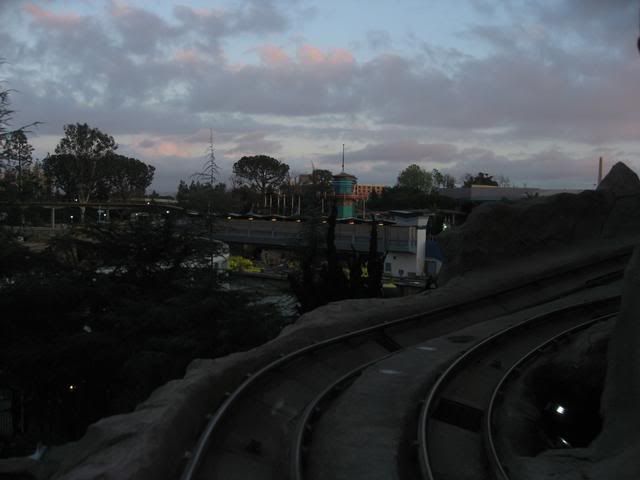 And as we came to a stop, I found another speaker!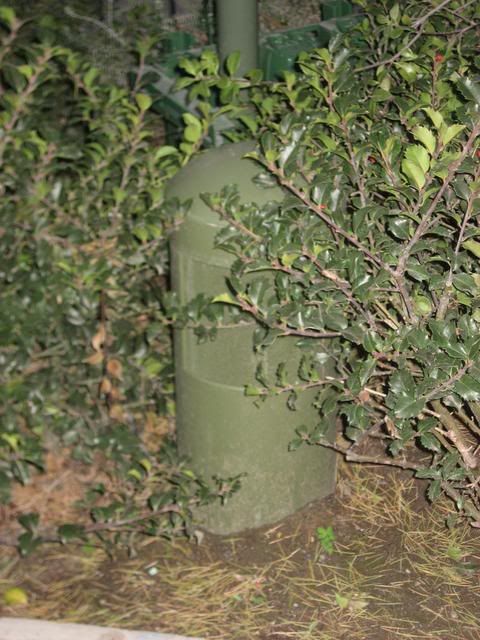 We decided to head towards Jungle Cruise, but not before discussing how easily we could 101 a dark ride with CrazyLegs in tow... and then suddenly we look up to see Alice In Wonderland had 101'd!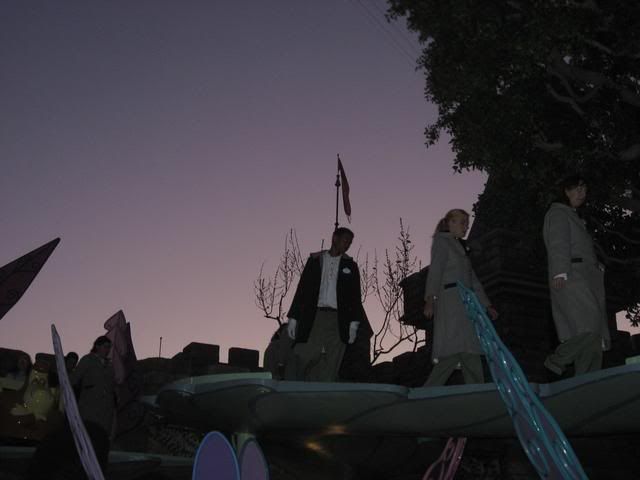 Ah... dinner... a turkey sandwich, sans turkey. Being a vegetarian can be painful at DL...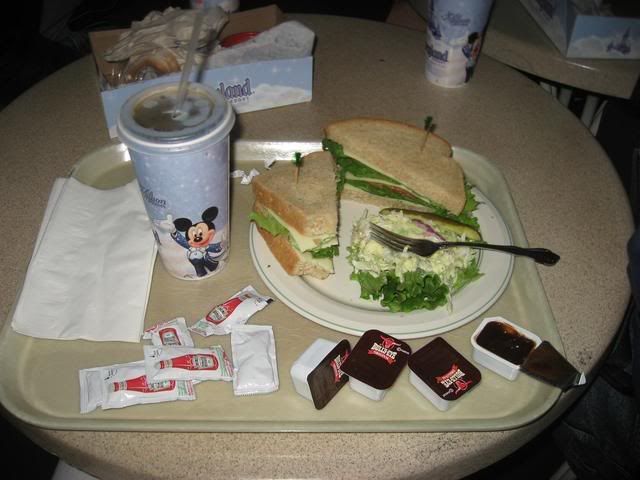 So off we went to Haunted Mansion, where as we waited to get back on the elevator, we noticed the rain effect out the window was created by use of many disco balls!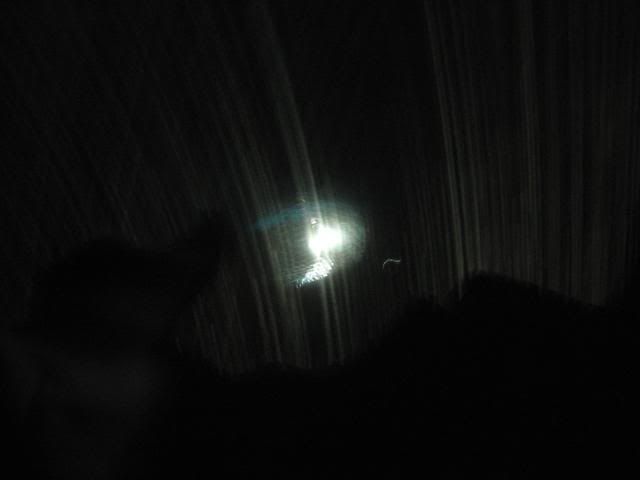 Going back up, I got to take a really nice picture of my favorite portrait.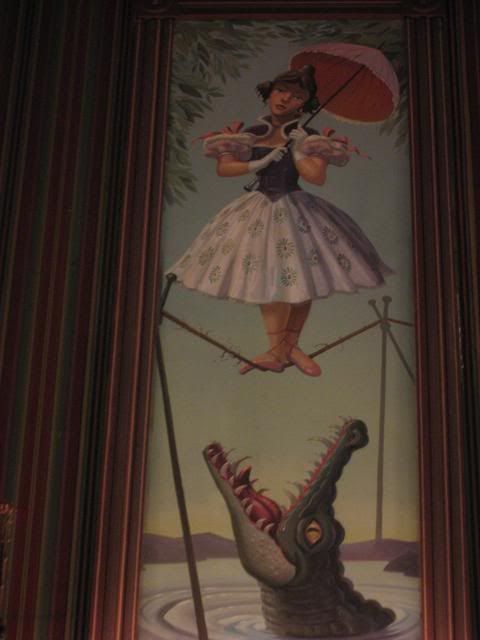 Matterhorn time once more. Almandot says he's doing it for Dusty!
Ah, and now we decided to see the fireworks... I probably had about 500 pictures... let me find the highlights...
The castle is now being lighted in YOAMD colors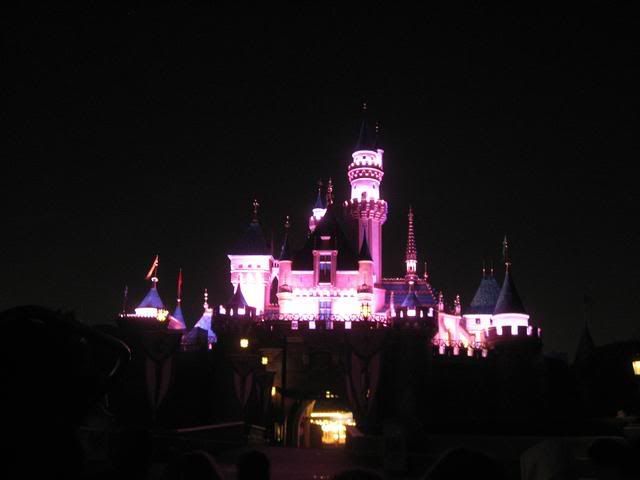 Hidden Mickey fireworks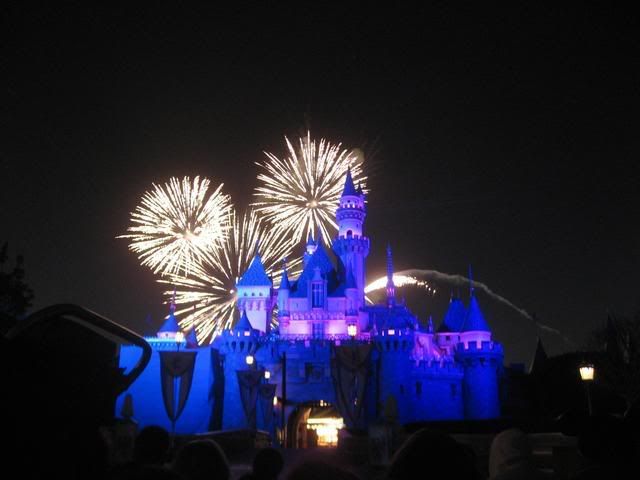 Tinkerbell comes in for the kill!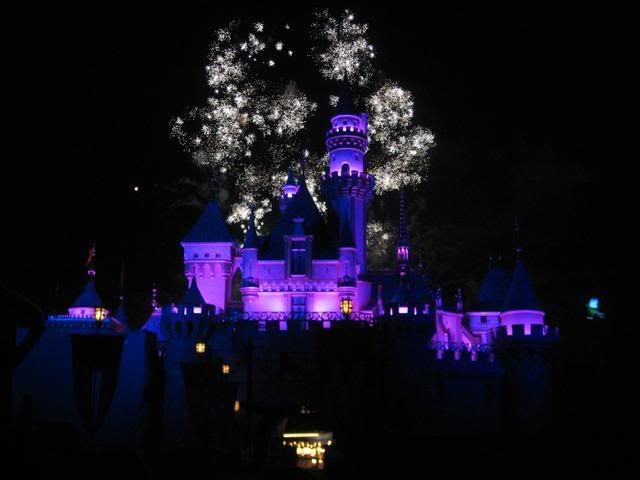 The castle flashed us!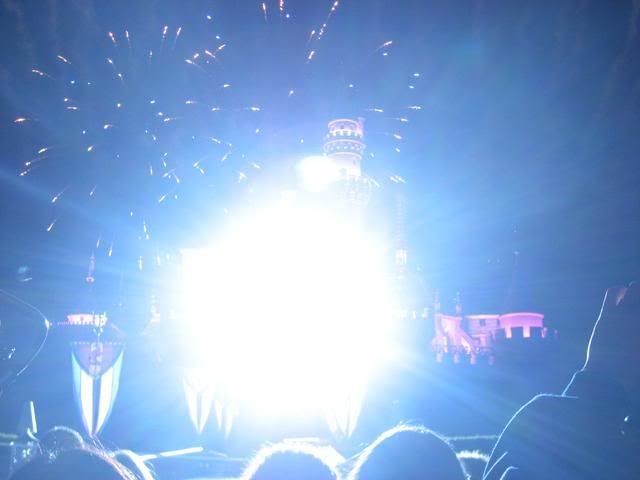 Disneyland Railroad sequence.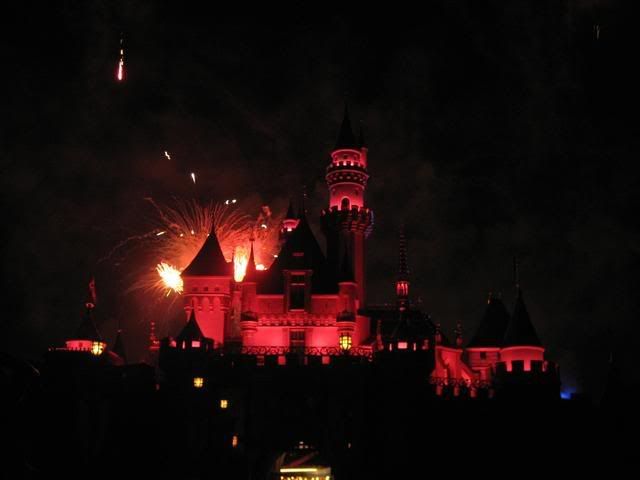 The multicolored beauty of the MSEP!
Joyous song of the Tiki Room.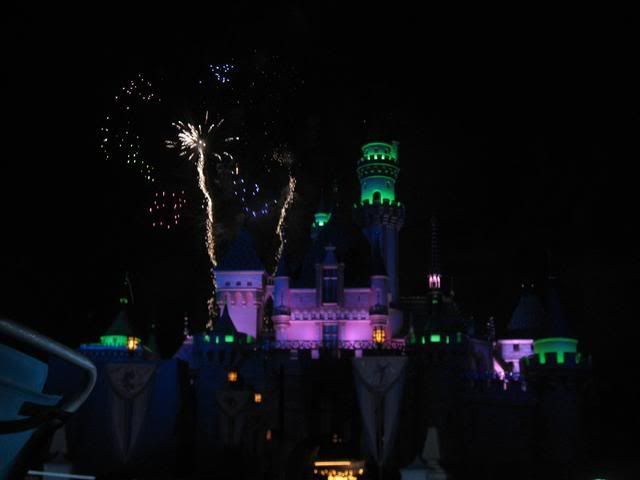 The Eye Of Mara in the sky!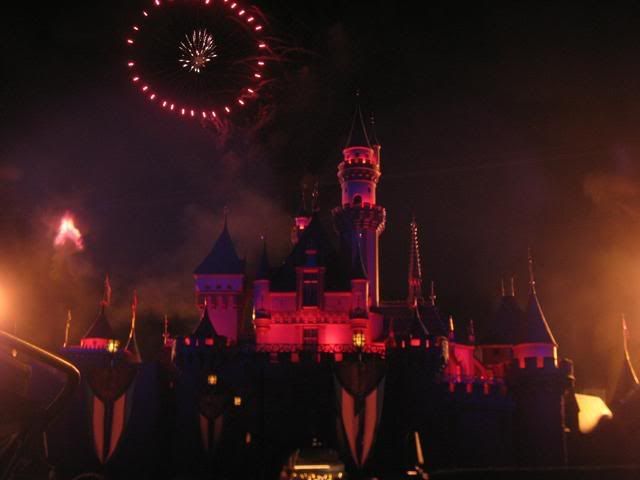 The brides beating heart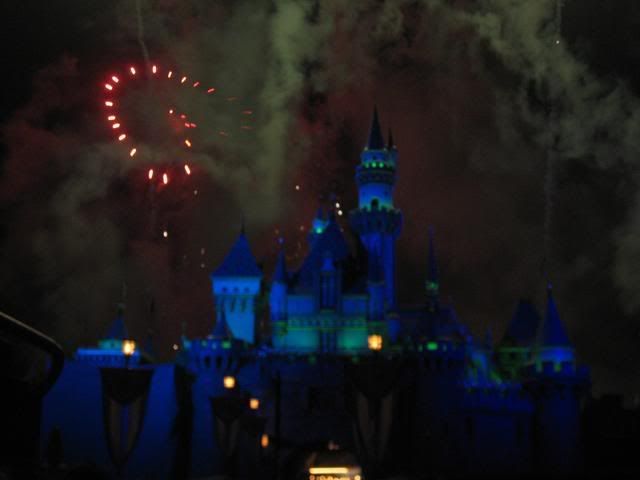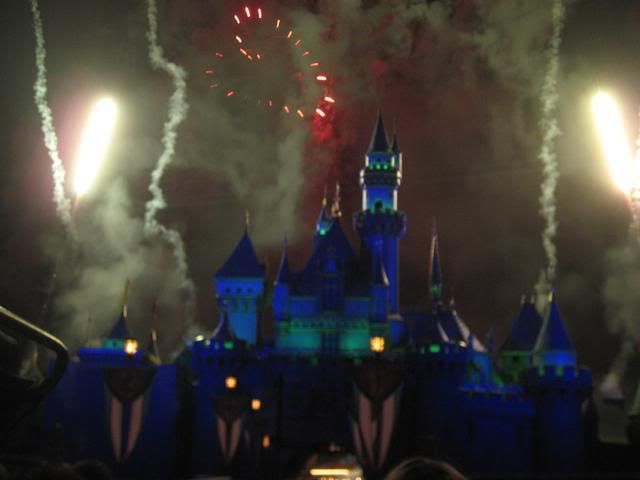 The White Flag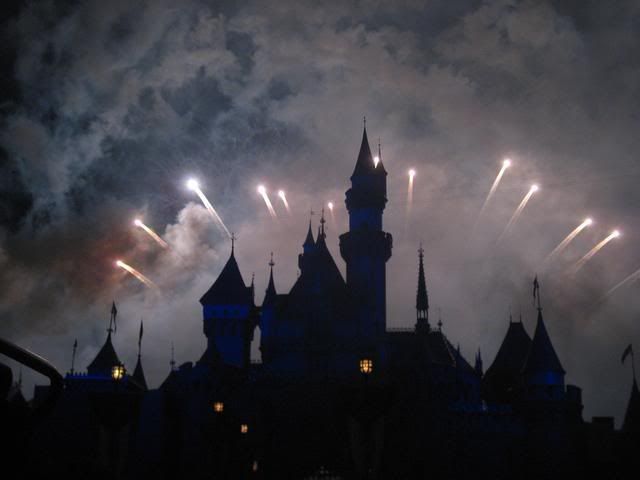 BULLSEYE!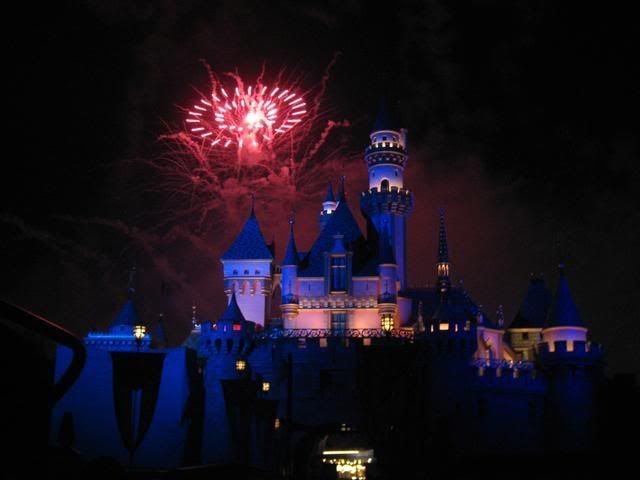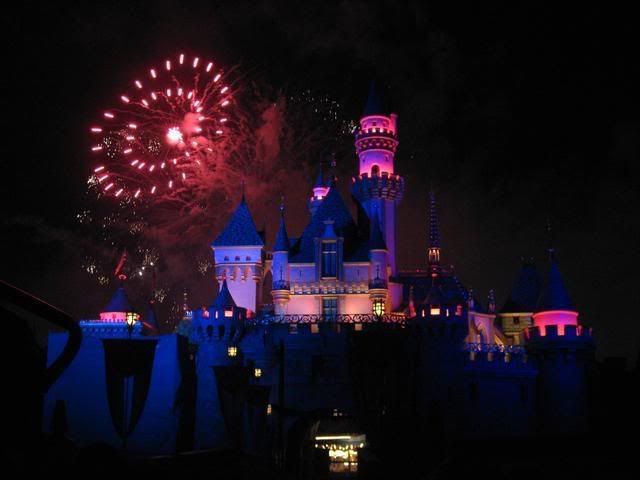 I found my laughing place.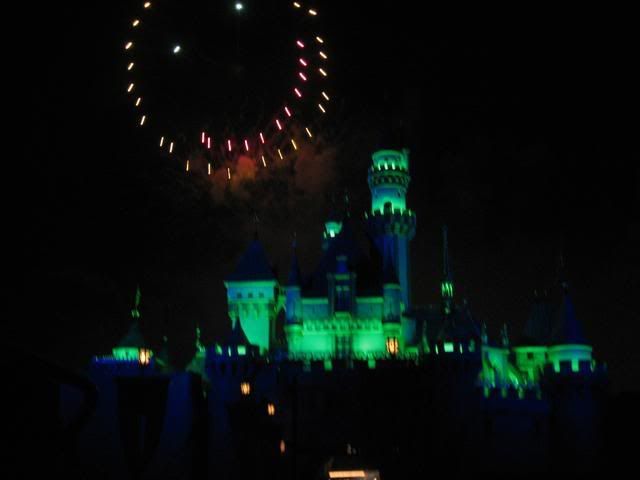 The cubes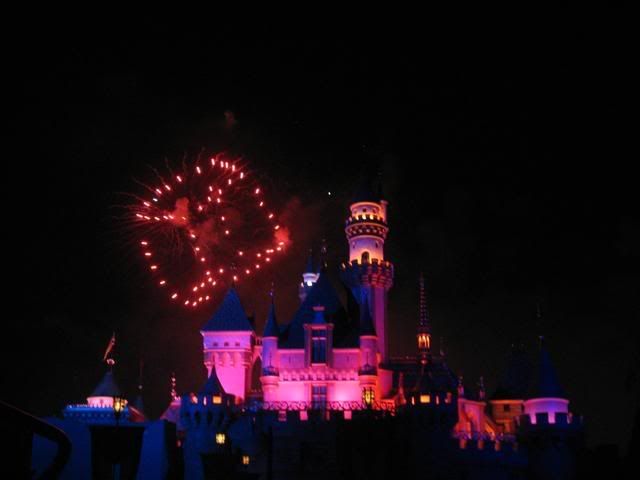 Pinwheels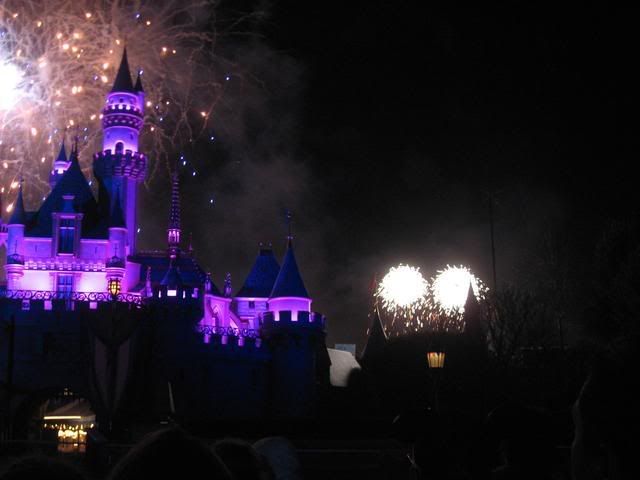 Roger Rabbit sequence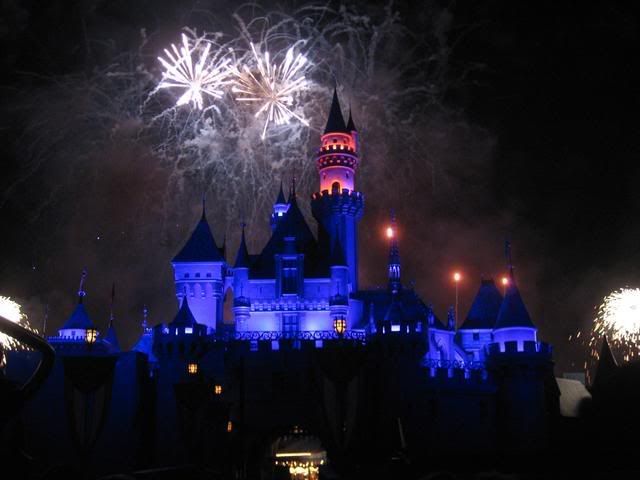 The big pinwheel!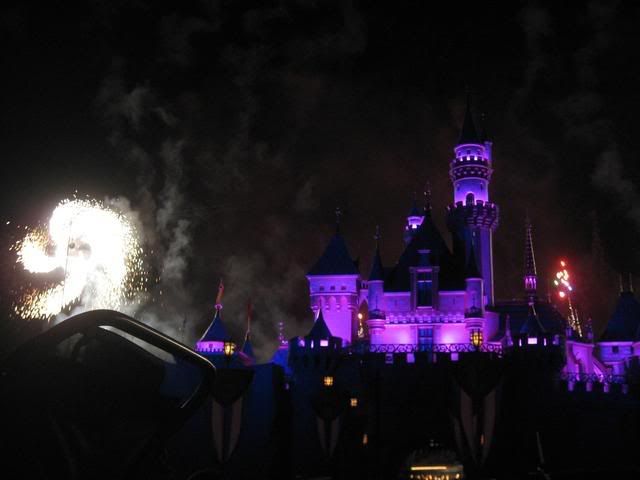 More happy faces! :-)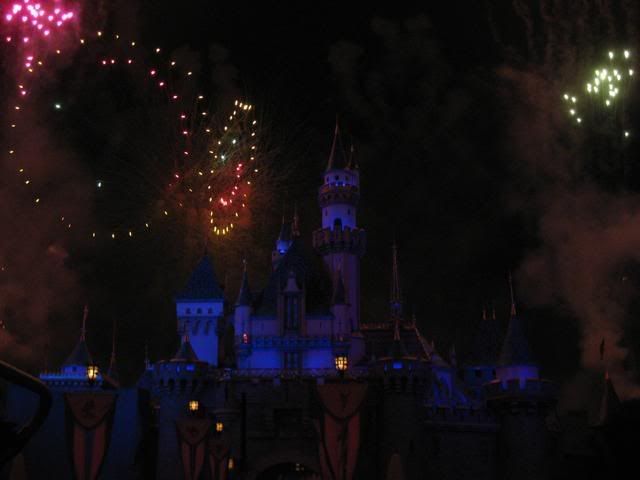 Laser Beams! (Where are the sharks?)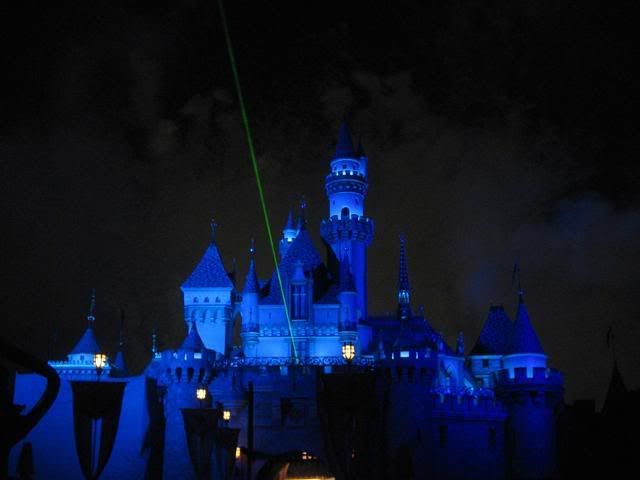 Goodbye Death Star.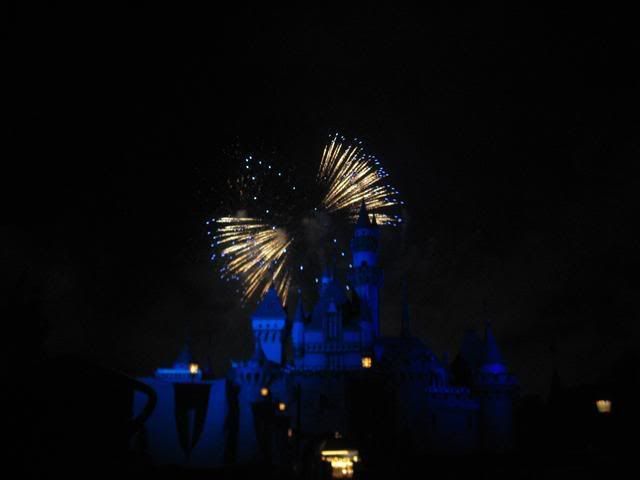 We're in the middle of a firefight!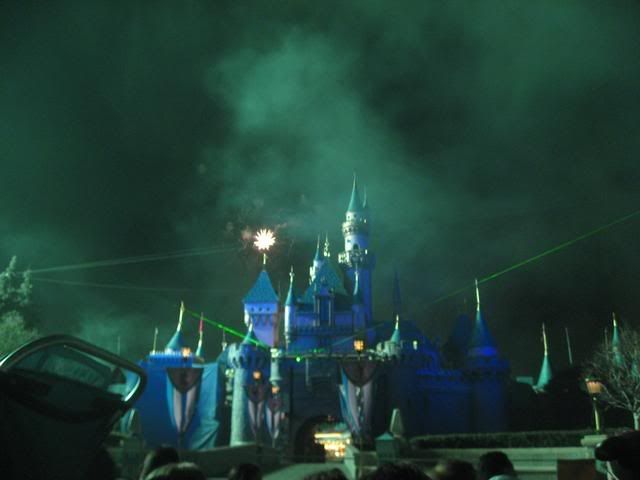 More laserbeams!
Tinkerbell returns for Round 2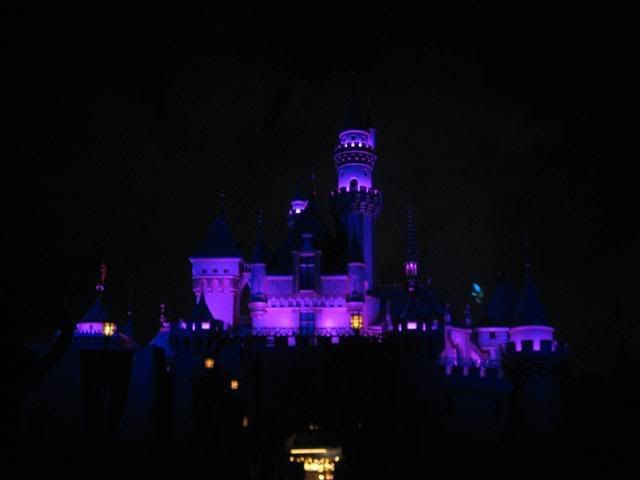 It's raining on the castle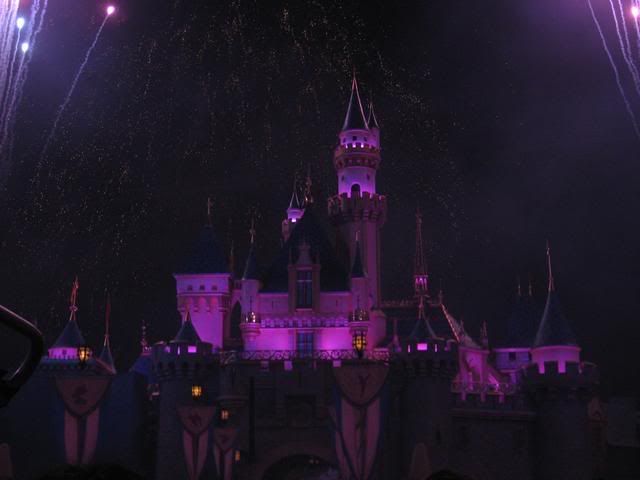 Explosions everywhere!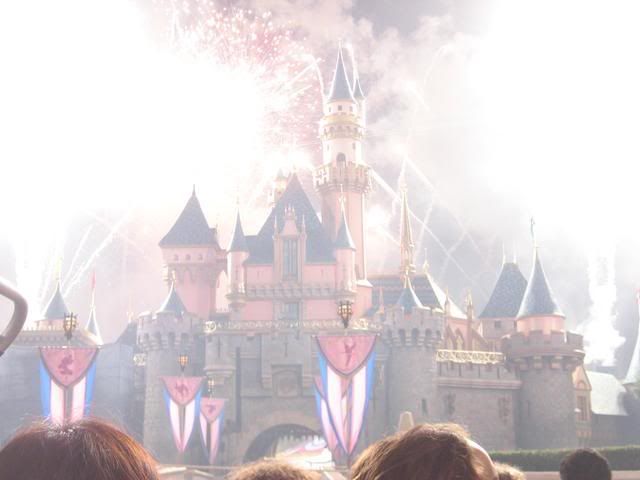 And the castle blinds us one last time.
And as most of you already know, we ended the night by rocking... the peoplemover track inside Space Mountain!
And there's that beautiful piece of track itself!
I was so overcome with excitement that I didn't notice Maseca getting back at me.