[sing-guhl] -
adjective, verb
, -gled, -gling,
noun
February 11, 2007.
11:30 -- I leave home to find wet streets and cloudy skies. Hmm... this is going to be a gloomy day I'm guessing. I better wear long sleeves.
11:45 -- I arrived at the Mickey & Friends Parking Structure and park in Mickey 2F. UGH. Probably the furthest back I've ever parked!
But arriving at the tram stop, the clouds were moving away to reveal Mr. Sun!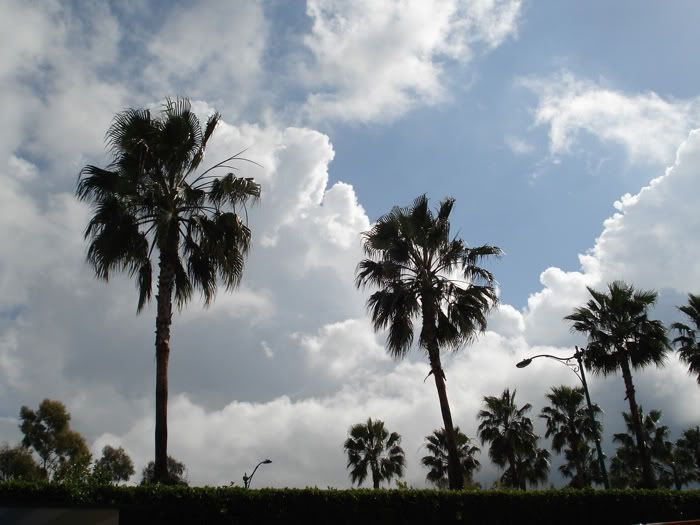 12:01 -- The entrance greeted me with a nice surprise as well! I'm pretty sure the early morning clouds played a role in this, but it wouldn't stay quiet for long!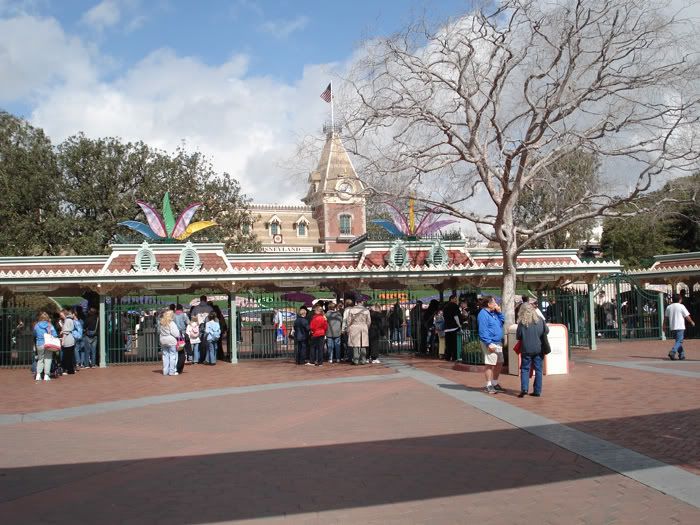 12:06 -- I arrive at the hub to see the standard meet already there.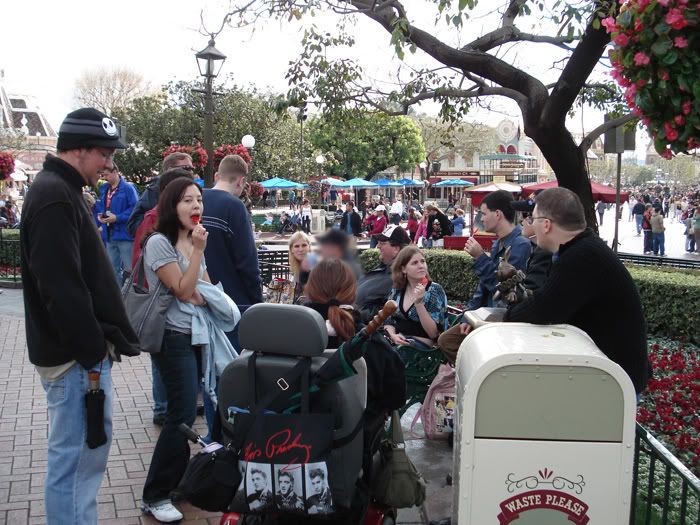 The clouds were just stunning today... all white and fluffy. It's as if they were shaped perfectly behind the castle and the Partners statue.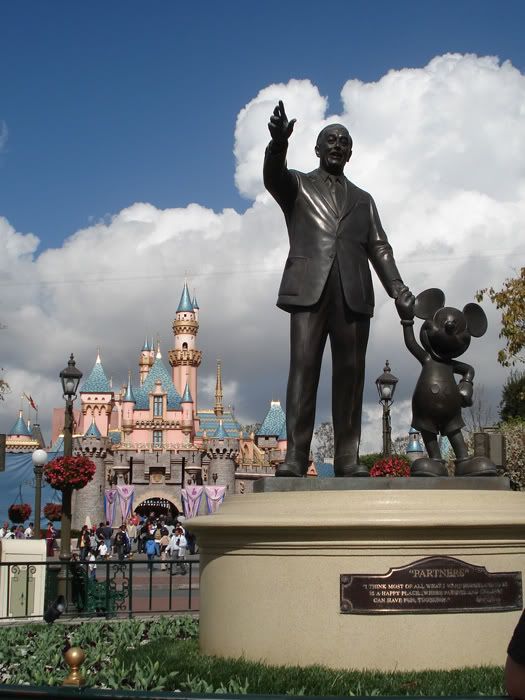 More pics of the mice chatters...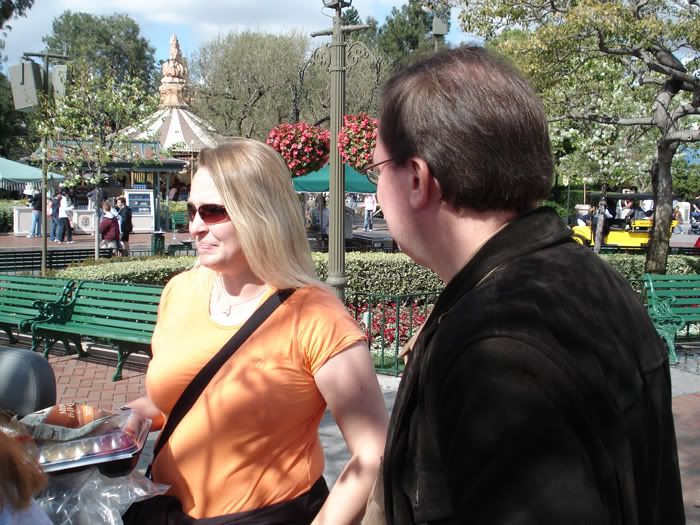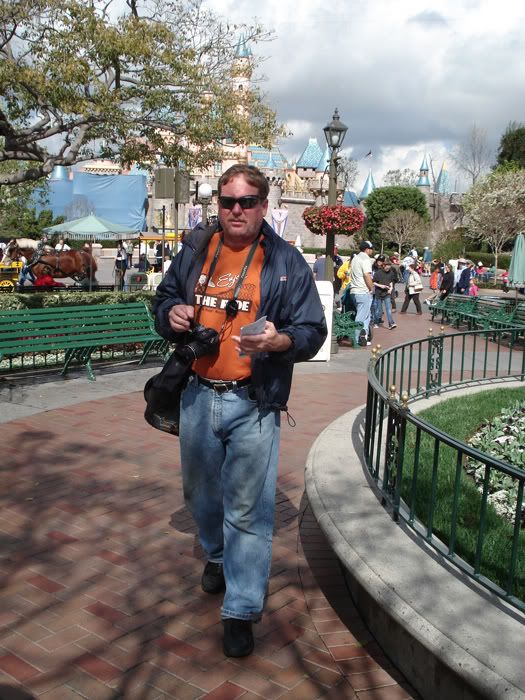 12:46 -- About this time the mice chatters split up. Some headed to New Orleans Square, others went to White Water Snacks at the Grand Californian.
The dried up creek between the Grand Californian Hotel and DCA.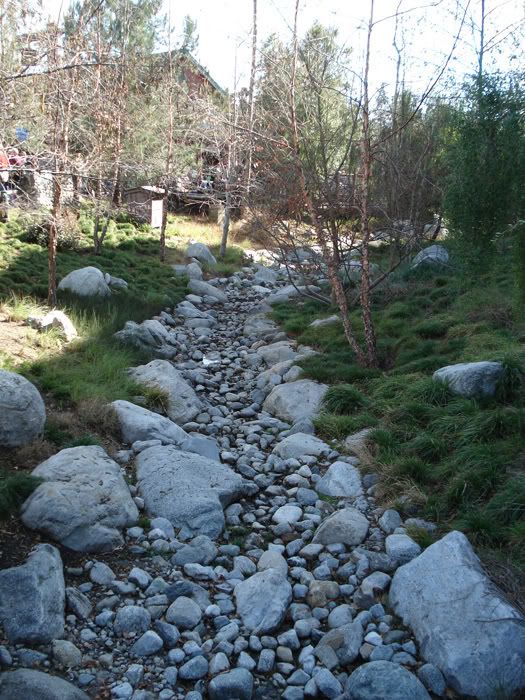 We all made sure we got our Fast Passes for Soarin' Over California (set for between 5 and 6 p.m.) and made our trek over back to Disneyland. David Lane parted ways and headed deep into the heart of DCA.
14:18 -- We had about twelve minutes to spare before it was time to hit up the Single Rider Meet but we made a quick baggage drop for Neverneverland.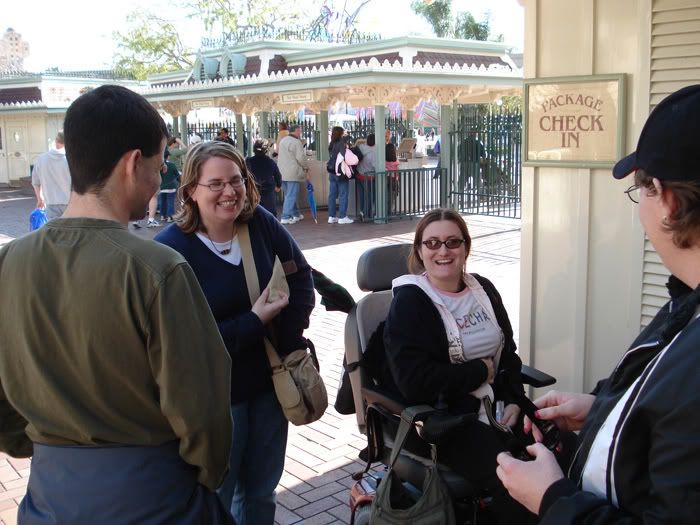 Pezz Lightyear and Monorail Man pretend to talk as I snap this photo.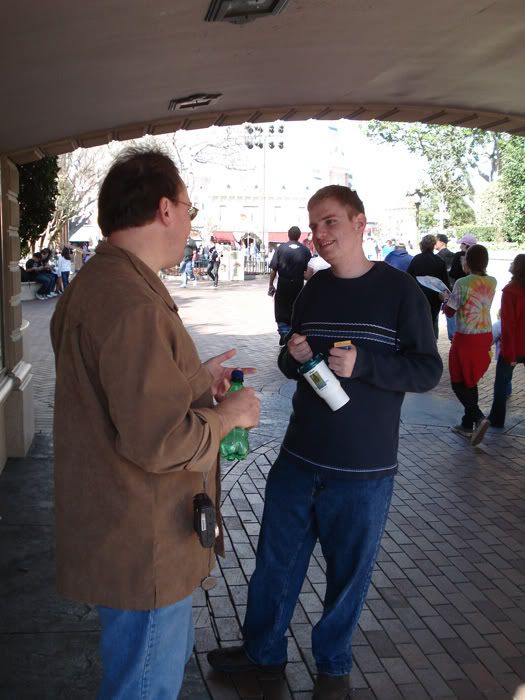 Heading up Main Street, U.S.A., it was amazing to see so many music acts all at once.
Here's the Firehouse musicians with Cruella De Vil.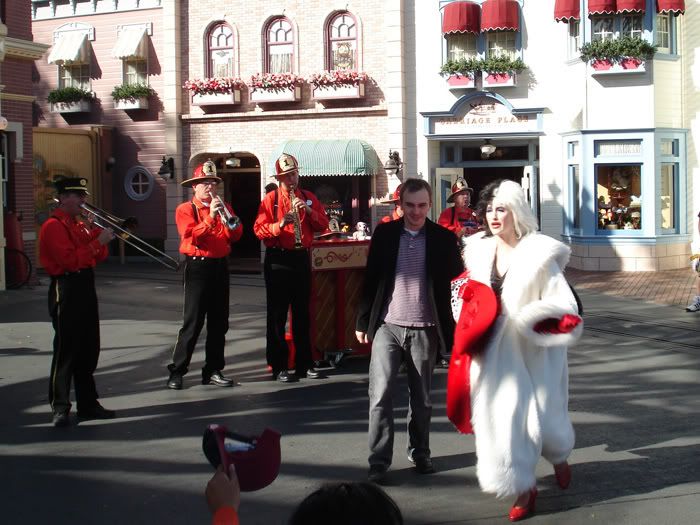 And Donald Duck beating to his own drum with some other Main Street musicians.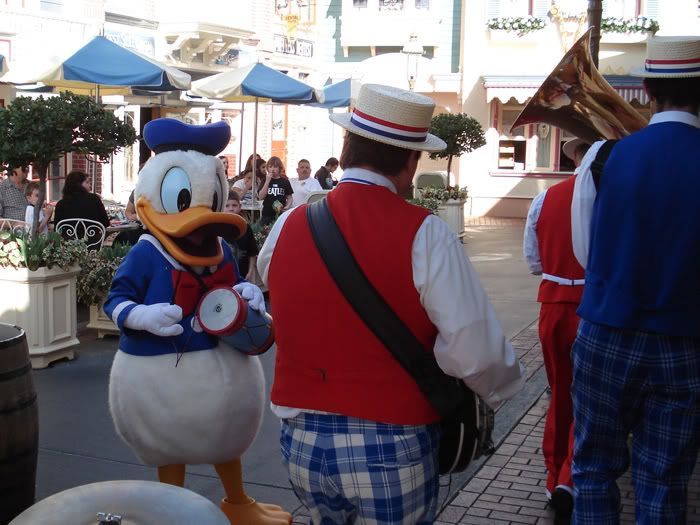 14:30 -- Snow White's Wishing Well is the location of the Single Rider Meet with a meet time of 2:30 p.m.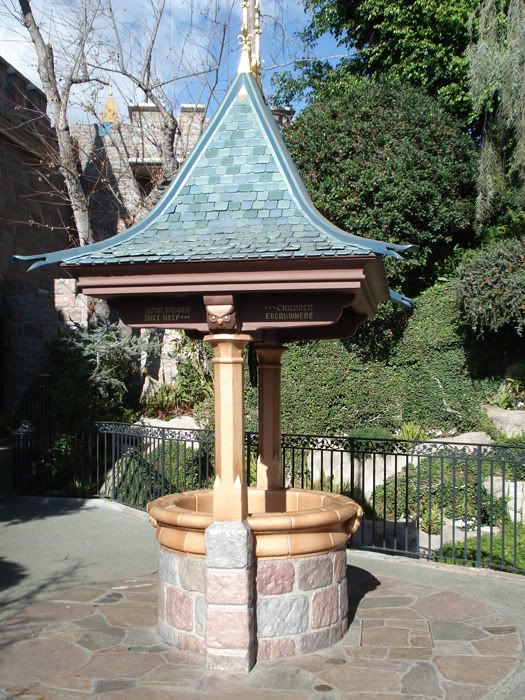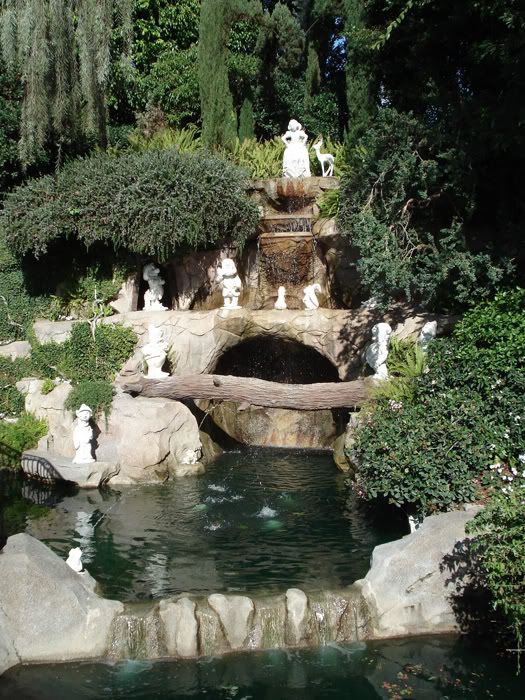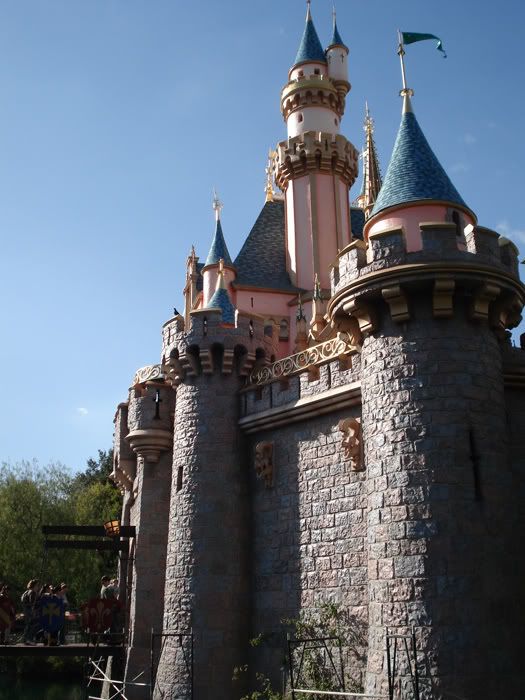 Who shows up to the meet? More on this later. I need to find some dinner.