I needed away from the computer screen I live for so many hours behind each day, so off to DLR I went!
I came in through Monorail Purple and decided to take a quick look at the dry crevice that has become of the sub lagoon.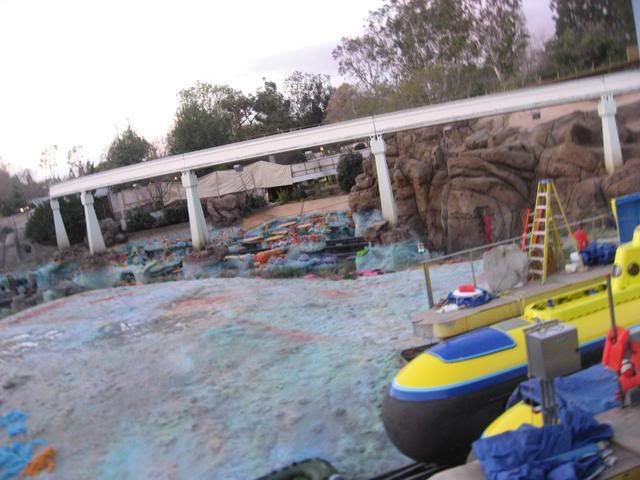 As I entered a lineless Space Mountain, it seemed Lightning McQueen 'spaced-out'.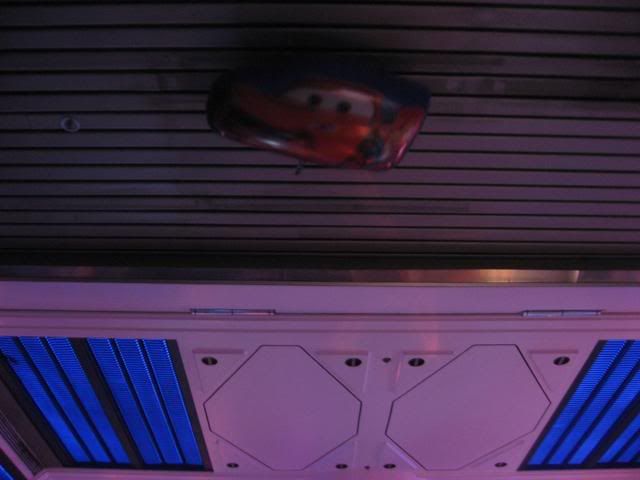 I somewhat felt the lights were a little lower than the last few days. I wasn't able to see the Peoplemover track... although to the side of Astro Blasters, I noticed work lights on inside that portion of the long since used track.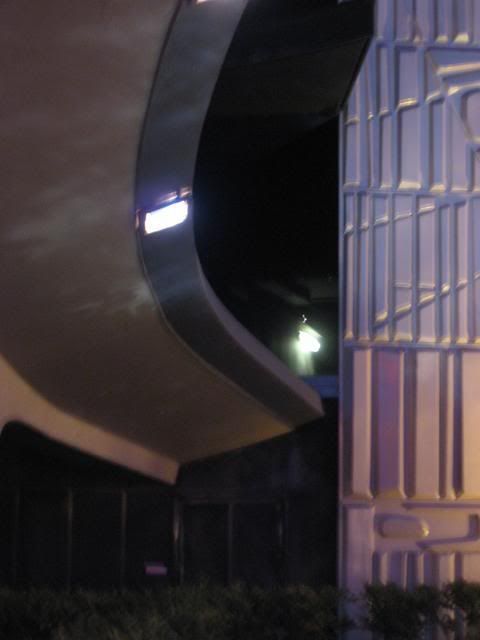 As I came through the hub, I thought the castle would be tarpless, but alas, no such luck.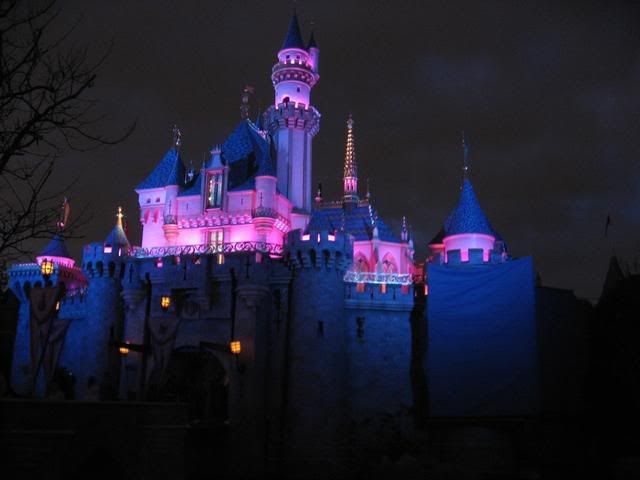 Into Fantasyland I went because I had a craving for Mr. Toad...
I could make a joke about this... but I'll play innocent for now.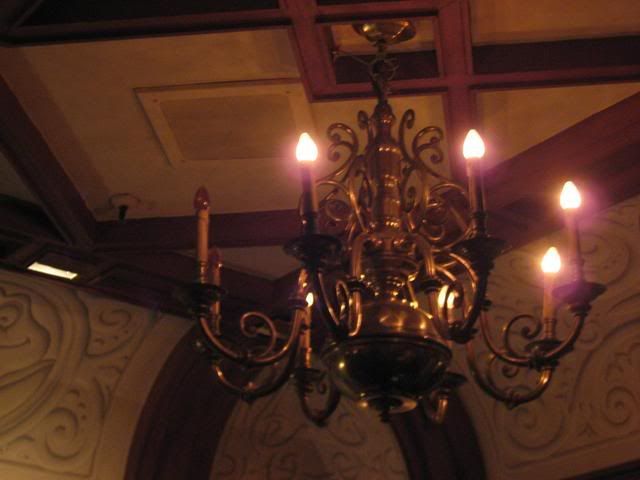 It looks like Paul Pressler and Cynthia Harris were in a meeting to discus coming back to DLR
I wonder where I could find Frogberto...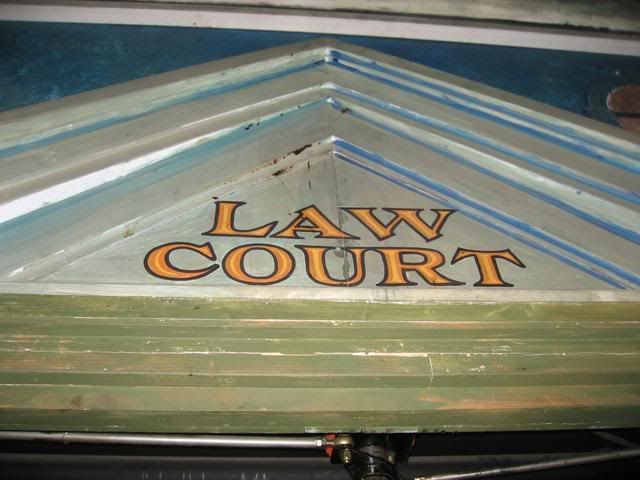 Not so imposing in the light, now are ya Mr. Train!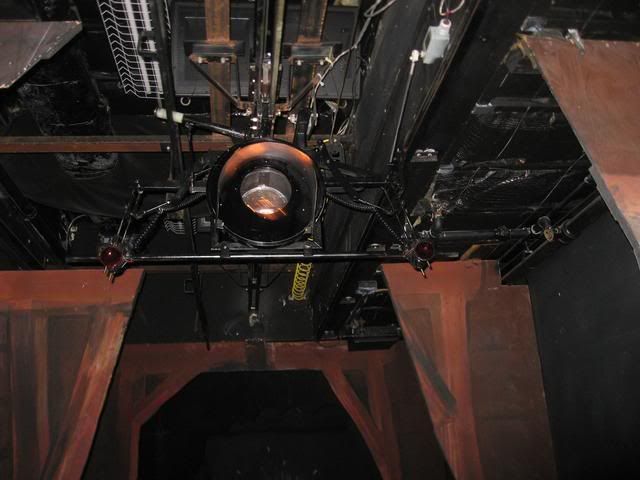 My favorite store, the Princess Shoppe is now behind refurb walls.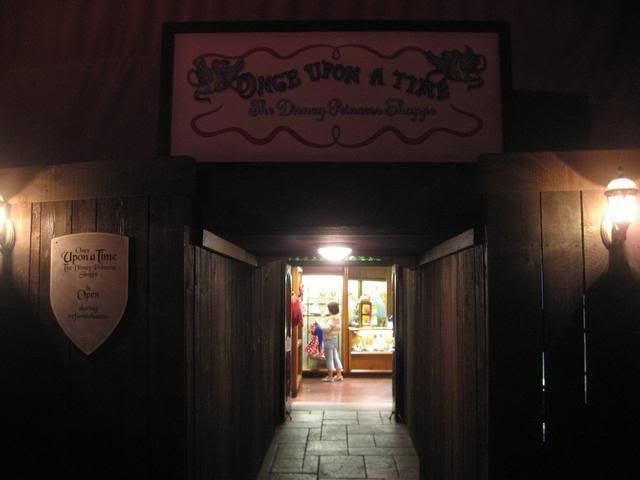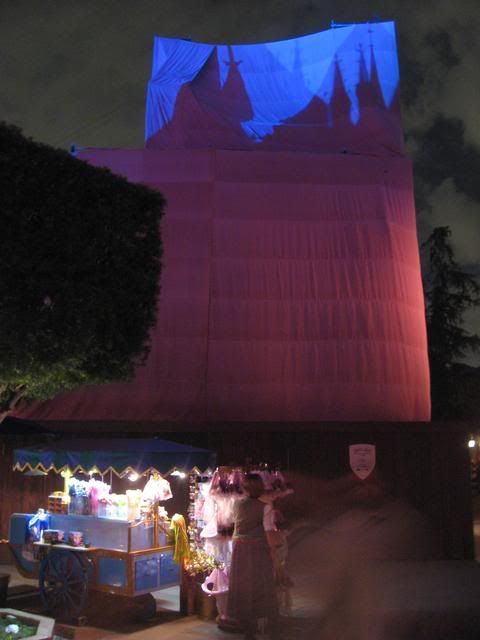 It seems the castle refurb is now blocking the Villains greeting area and the road to Tomorrowland.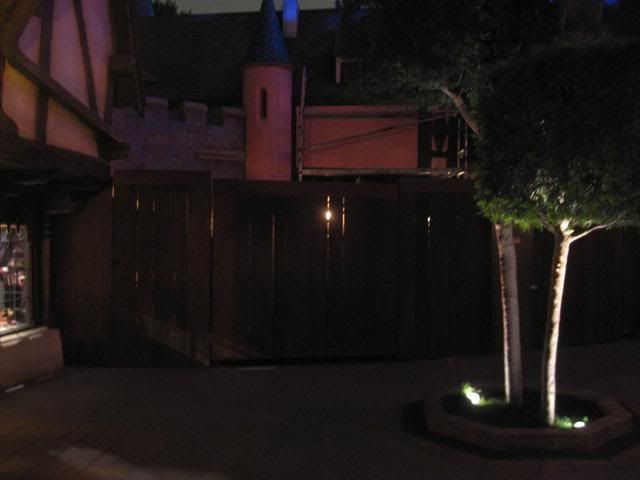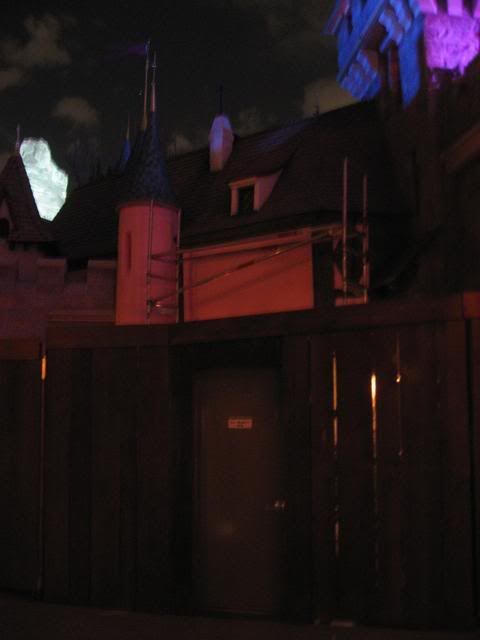 And for those wondering where the Peoplemover track is inside Space Mountain... here's some visual aide...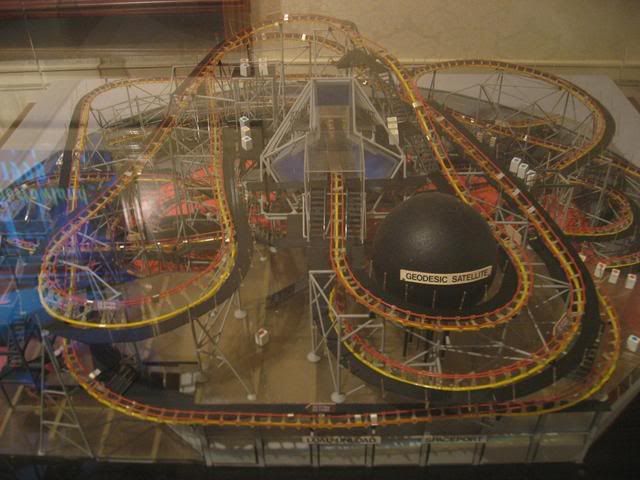 IT'S THE FOURTH TURN!!! Don't listen to Almandot's wild ramblings!