I spent the 12th at the Art Institute of California - Orange County filling out financial aid paperwork and getting a tour of the campus. If I get accepted (which more than likely I will), I will start class April 2, so Orange County here I come!
Personally, I can't wait to be able to take my laptop down to Disneyland and do some homework in Tomorrowland or in the Golden Horseshoe. Now all I gotta do is find a place to live!
Anyway, after spending the day at the school, my parents dropped my off at Disneyland as peoplemover1 was coming in from Bakersfield to meet up with me. I guess you can say we're a little addicted to the Happiest Place on Earth.
It was already dark, so I didn't take too many pictures. Mostly because my (new) camera has a half-cracked LCD screen that I have to work with, and the camera takes incredibly sucky night shots. I'm in the market for another new camera... If anybody has any recommendations (or donations
) for a new camera in the $250-350 price range, let me know.
Anyway, let's get to it.
ROCKIN' WHO?
As
Darkbeer noted in his recent thread
, the Rockin' ads off-property have been changed to represent a Chili Pepper-less advertising campaign. Although the ads don't really present a "rockin'" feel, I like this look much better than the previous one - there's no ridiculous old english/gothic style font!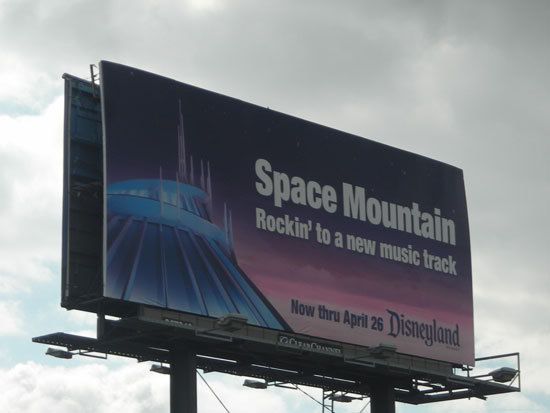 WELCOME TO DISNEYLAND!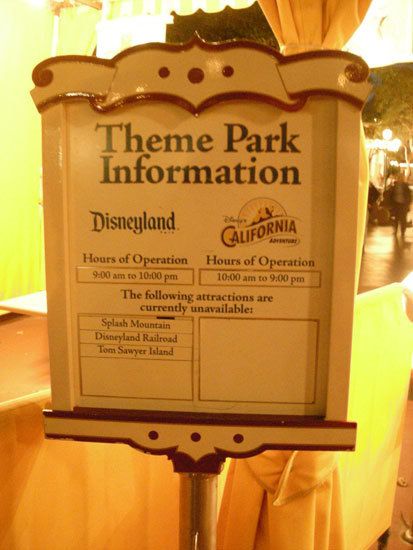 Stopped off at DCA first and noticed Greetings from California moved the Pirates display back to the front of the main showroom. And the Mickey face in the background which was previously covered by a big Pirates sail is now visible again.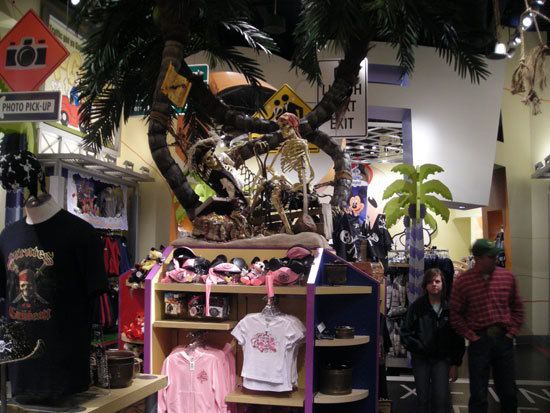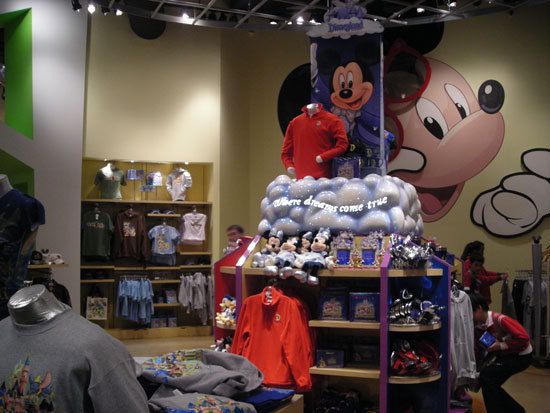 Over at Disneyland, the train station is covered up as the tracks get some TLC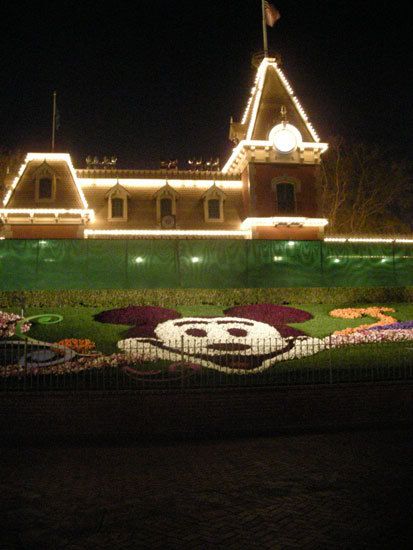 NEW ART AND COLLECTIBLES
Disneyana is now selling the first wave of the Walt Disney Legacy collection, showcasing Walt's True-Life Adventures series.
There's a new Haunted Mansion painting available (sorry for the bad shot):
And here's another look at the new Frontierland big figure that
cstephens recently showed us.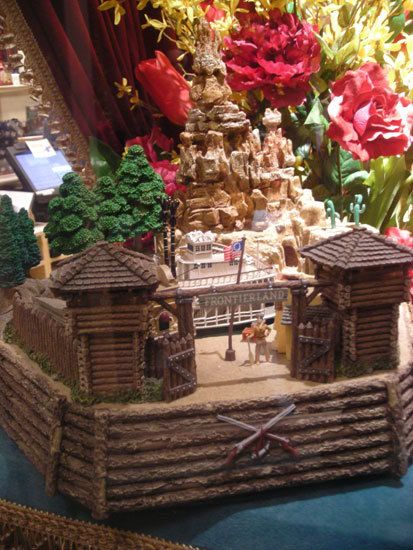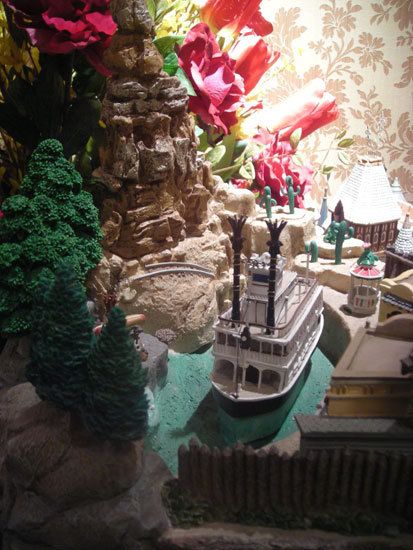 ...Alright, that's all for now. Until next time...