Hello all! Yesterday was an awesome day at the parks. I scored over 1,000,000 points on Buzz Lightyear Astro Blasters for the first time, ran into a pin trader in Downtown Disney with some awesome pins that I traded for, tried out Yamabuki for the first time, and had an all-around awesome time with good friend Peoplemover1. Here's a look at what's going on around Disneyland.
A LOOK AT TOM SAWYER ISLAND
Here are some shots of what's going on around the Island. It's very interesting how Disney is taking absolutely no precautions with this - they're just doing it. No walls, no tarps, nothing. I mean, yellow "CAUTION" tape in full view, spray paint markings on rockwork, visible instruction tags, pallets with wood and other stuff in full view. Is this bad show, or is there just very little they can really do?
Looks like they're planning on widening the caves substantially for McAmerica's guests.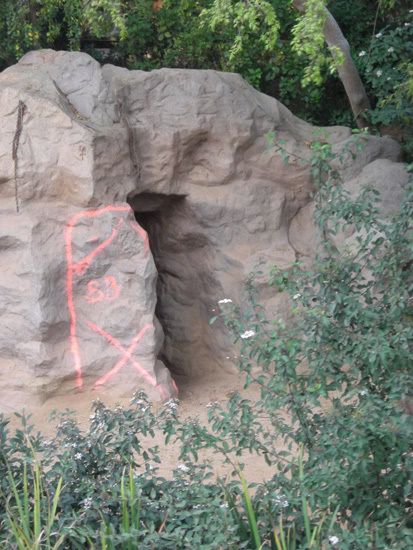 This big hole in the front of the Island was open.
A friend who works at Pirates said "they've stuck a well on our Island! They need to get off our Island." Seems like CMs along the River are a bit apprehensive to these changes as well. Its interesting, because it doesn't look new by any means. But in the same token, I don't recall ever seeing this out there, and apparently CMs don't either. Anyway, it sn't a well, but its somewhat similar in appearance. Anybody know what this is?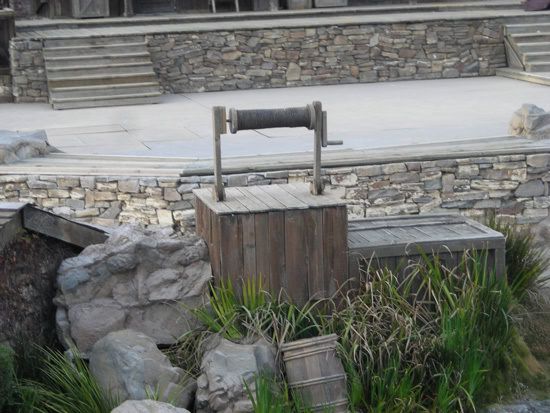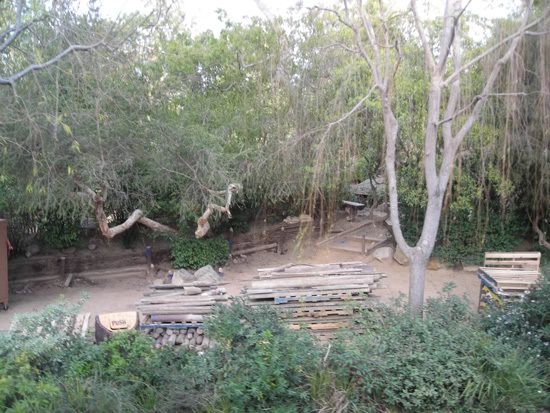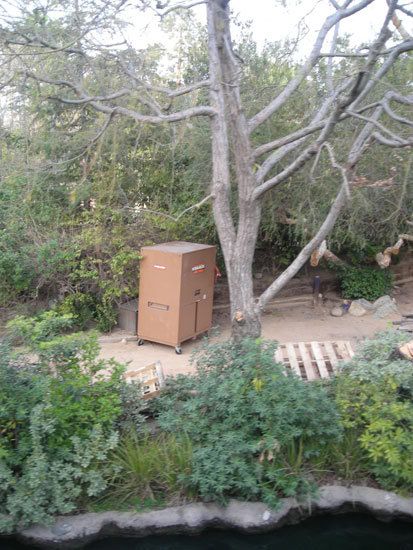 A raft was moored at the Settler's Cabin.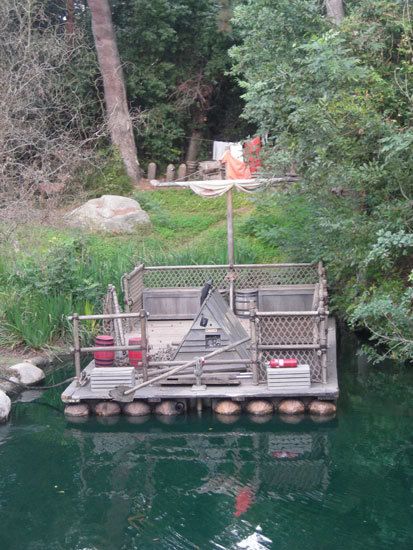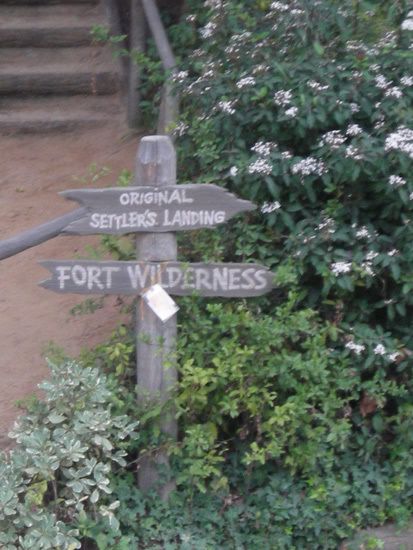 CAUTION!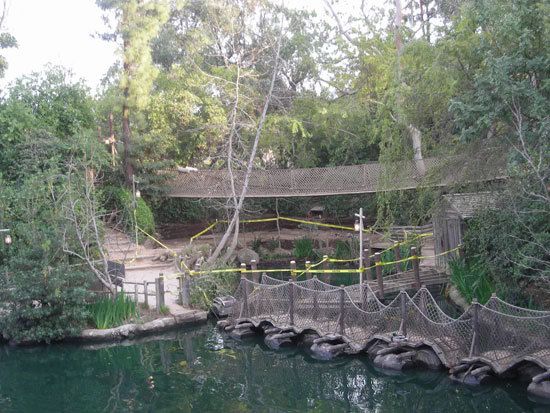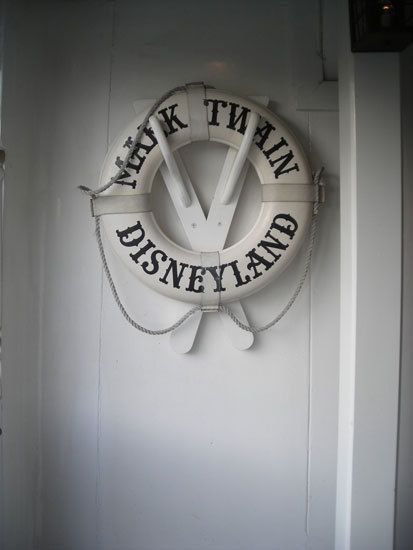 MINE TRAIN BRIDGE WORK
Not much has changed at all over at the site of the old Mine Train thru Nature's Wonderland bridge: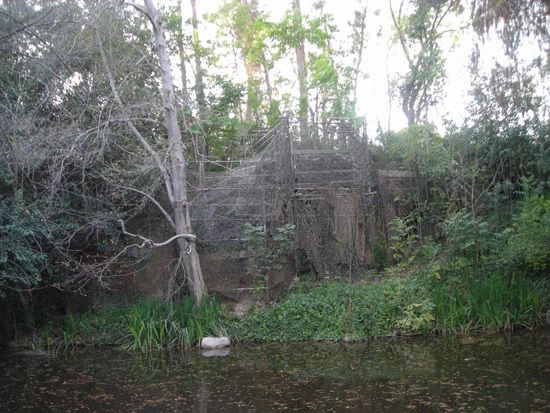 There's something orange hiding in the bushes...
A PEEK INSIDE THE CAVERNS
Hmm...
Over at the Autopia exit ramp, the recently-installed photo booths are a congestion hazzard. I can only imagine how backed up this area will become on peak summer days after Nemo opens and people are flooding everything in Tomorrowland.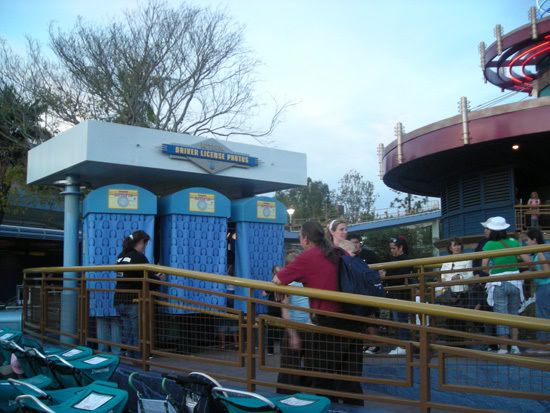 ST. PATRICK'S DAY MERCH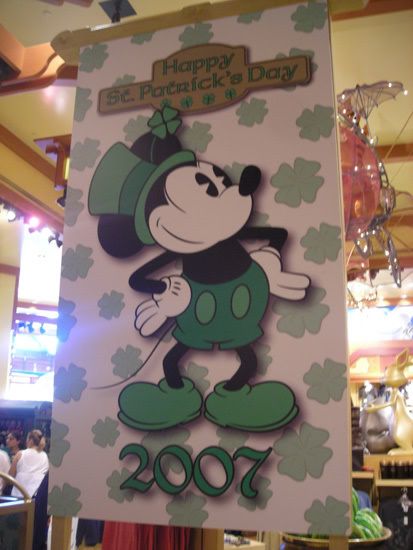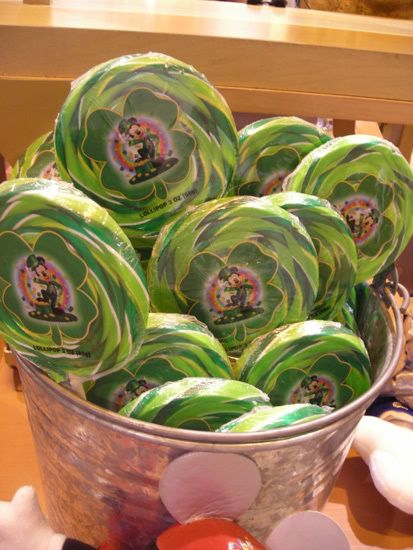 THIS & THAT
The sky looked great last night at dusk: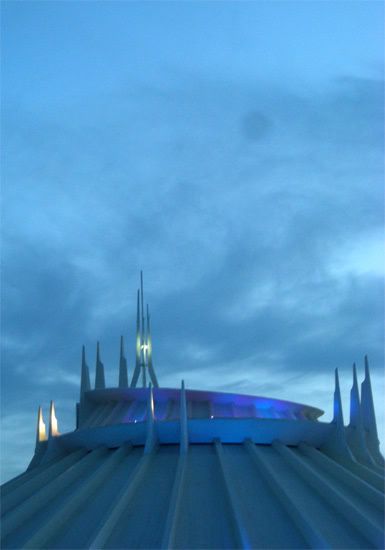 ...And Peoplemover1 (PMV - PeopleMoVer) was #1 at Buzz Lightyear Astro Blasters. Ridiculous! I'm downthere at #9 (AMG - AndyMasterGracey), but when I first ranked, I was #6 for the day... but after another ride-thru I was bumped down to #9....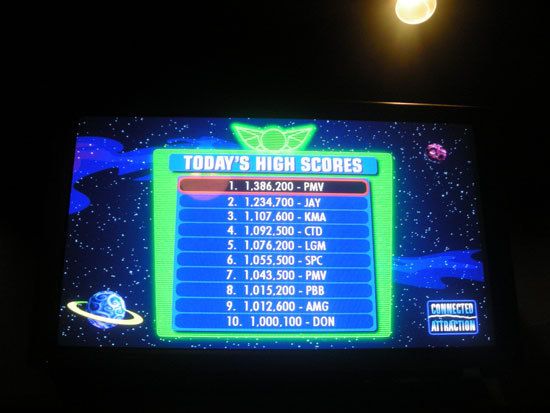 Allllright-- that's it for this time.